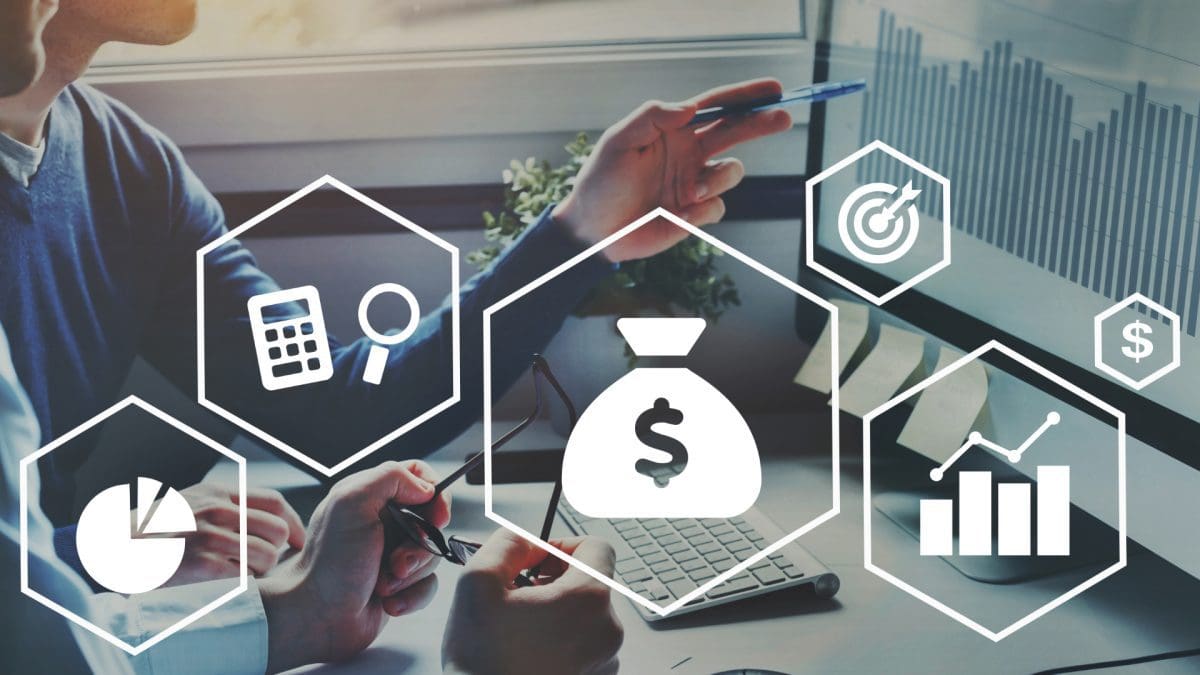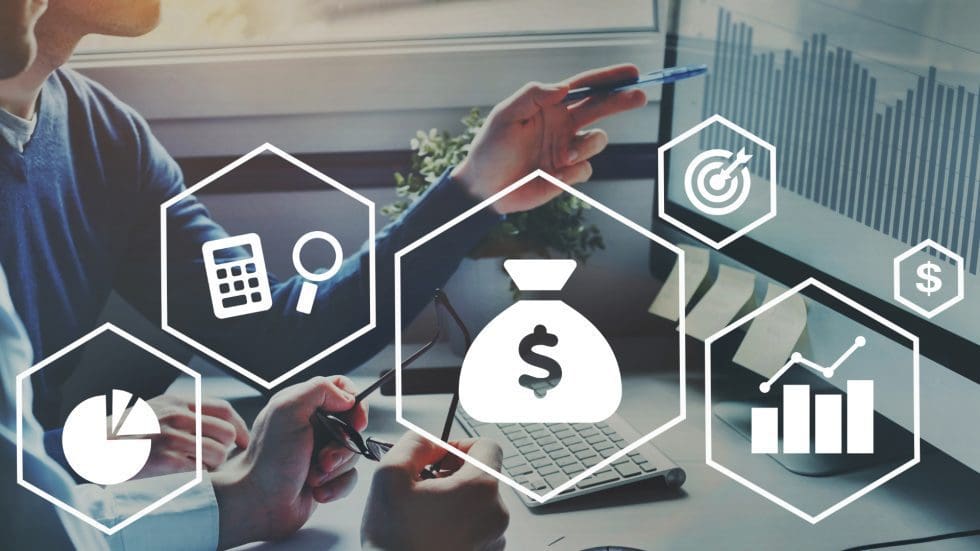 No doubt, last-mile delivery is the most reliable shipping method that ensures your customers receive their orders on time and in good condition. After all, you're transporting goods from your company's distribution hub to the customer's doorstep. So the whole process is aimed at accurate, fast, and affordable delivery. But there's a catch; you may incur excessive last-mile delivery costs because, unlike large-scale shipping and distribution, you are not sending all products to a single location.
Instead, the process entails transporting many smaller packages to unique destinations. In this regard, the essence of the last-mile problem is more stops, which means more complex routes and time on the road. As a result, you have to maintain a large fleet of delivery vehicles to distribute a small number of products. Also, in some cases, you may have to provide inside delivery, further complicating the process.
Although it can be difficult (and costly) there is no way around it. Last-mile delivery is here to stay! Moreover, it is even growing; it has proven to be the most convenient method among eCommerce customers. In fact, the autonomous last-mile delivery market is tipped to hit $90.81 billion by 2030, growing at a CAGR of 24.1%. So instead of risking not reaping the benefits of this fast-growing sector due to cost constraints, you should adopt cost-efficient technologies and strategies to reduce last-mile delivery costs.
This comprehensive resource discusses the top five reasons your last-mile delivery costs are so expensive. We'll also share practical tips on how to cut down these expenses.
5 Reasons Your Last-Mile Delivery Costs are Over the Roof
Last-mile delivery is an essential part of any successful eCommerce business. However, it can be very costly if you don't know where to start. This section will help you understand why last-mile delivery costs are high and what you can do about it.
1. More Time on the Roads
Did you know? The average delivery driver loses 16% of their working day in traffic jams. That means if they work for solid 8 hours per day, they lose 1 hour 17 minutes or more than 6 hours per week (37 working days per year) due to road congestion. Of course, this translates to more fuel and maintenance costs and disruption of schedules since the driver won't deliver their parcels at the expected time.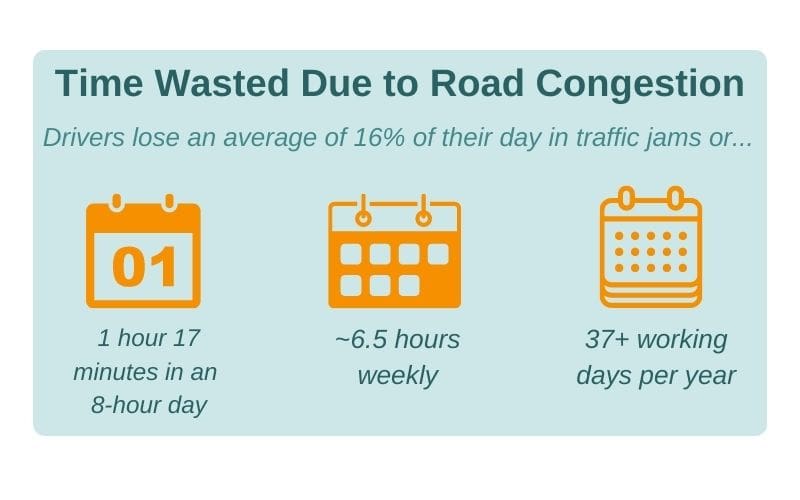 But traffic jams are just one of the reasons delivery drivers spend more time on the roads. There are others too:
Running low or running out of fuel. This forces the driver to stop frequently to refuel or disrupt their journey looking for the nearest gas station.
Delays due to adverse weather conditions like heavy rain, snow, or fog.
Unplanned detours due to accidents or construction sites.
Vehicle breakdown, e.g., getting a flat tire on a busy city street or Interstate.
Unfamiliar destinations, causing the driver to take longer routes.
TIPS TO AVOID SPENDING MORE TIME ON THE ROADS
While some of these factors are unavoidable, you can still minimize their impact on your delivery schedule. Here are some ways to ensure you get to your destination on time without spending extra time on the road:
Use GPS Navigation Systems: These devices give you real-time directions to your destination, allowing you to avoid unnecessary delays.
Plan Ahead: Plan your route before leaving the distribution hub. You can use a

route planning solution

to find the best route based on your location and the estimated arrival time.
Take Advantage of Technology: Use apps like Waze to alert you when there's a traffic jam near your destination.
Invest in Preventive Maintenance: Regularly check your vehicle's tires, brakes, lights, and engine oil levels. Also, ensure your car battery is fully charged.
Fuel Optimization: Calculate the amount of gas you need to complete a delivery trip to eliminate the risk of running out of fuel. Also, always fill your tank with enough gas at the start/end of each workday.
2. Poor Route Planning
When drivers make more unnecessary stops due to inefficient route planning, they accrue out-of-route miles along the way. As a result, they complete fewer delivery rounds while accruing unbudgeted expenses like fuel, tolls, maintenance, parking fees, etc., ultimately increasing your company's operational costs.
Various factors can cause poor route planning, including:
Poor Knowledge of the Area: Drivers often rely on outdated maps or Google Maps instead of using proper mapping software.
Inaccurate Information From the Customer: Some customers provide inaccurate addresses, which leads to wasted time and money.
Lack of Communication Between the Driver and the Dispatcher: When a driver receives an order, they should immediately confirm its accuracy and proceed to the delivery address.
HOW TO OPTIMIZE ROUTE PLANNING
As a last-mile delivery service provider, you may deem out-of-route miles as negligible since they account for a small proportion of total mileage. But nothing could be further from the truth; these costs pile up over time and eat at your delivery operations in the long run. So the sooner you take route planning optimization seriously, the better. Here's how:
Use Software to Create Optimal Routes Automatically: The best last-mile delivery software comes with a route optimization engine that calculates the most efficient route based on your current position and the delivery address. This allows you to save time by avoiding unnecessary detours.
Monitor Vehicles and Drivers: Track the deliveries at all times to know areas that need improvement. For example, if one driver faces an unexpected mechanical breakdown, you can assign another driver to complete the delivery.
Communicate Effectively: Make sure every team member in the supply chain knows their responsibilities and how they fit into the overall process.

3. Failed Deliveries
Failed deliveries also drive last-mile delivery costs through the ceiling. It often happens when clients aren't at their homes or offices to accept deliveries, forcing you to absorb the related costs. Unfortunately, you can't compel your client to be available for day-long delivery windows, as they may have other pressing errands to run. And when you increase your fleet capacity to deal with an increase in demand, the costs of failed deliveries are likely to increase.
Here are a few more reasons your company may experience failed deliveries:
No prior notification to clients
Mistaken customer address
No alternative options for the delivery schedule
Inefficient planning, leading to late deliveries
HOW TO AVOID/MINIMIZE FAILED DELIVERIES
With as many as 8% of all last-mile deliveries failing to arrive at their destination on the first attempt, it's easy to see why this challenge bites into most companies' revenues. But it doesn't have to be you; you can minimize or avoid failed deliveries with these actionable tips:
Ensure your clients receive adequate notice before delivering goods. If possible, give them enough time to prepare for the delivery.
Ensure your clients understand the importance of accepting deliveries during business hours.
Focus on shipping accuracy using a reliable verification process for picking and fulfilling orders. You should also invest in an order tracking system to ensure timely deliveries.
4. Poor Customer Service
According to a report, poor customer service costs businesses about $75 billion annually. And the last-mile delivery sector is no exception. When customers don't get prompt responses to inquiries about their orders, they tend to become frustrated and dissatisfied. They may even cancel their orders altogether.
Here are a few more reasons customer dissatisfaction in the last-mile delivery sector costs your business money:
Negative Reviews: A dissatisfied customer is likely to leave negative feedback online. This could lead to lost sales.
Lost Sales Opportunities: Customers unhappy with the quality of your delivery services are less likely to buy from you again.
Loss of Repeat Business: Your existing customers might lose trust in your brand after experiencing poor customer service.
HOW TO IMPROVE CUSTOMER SATISFACTION
Customer satisfaction is directly linked to the success of your business. To improve customer satisfaction, focus on the following:
Be Transparent: Be upfront with your customers about any issues that arise during the delivery process. This will help build trust and confidence between you and your customers.
Give Clear Instructions: Give your customers clear instructions on how to open and use the packaging materials associated with their orders. Also, ensure they know what to do if there are problems opening the package.
Provide Accurate Information: Provide accurate information about the products being delivered. Make sure your customers know exactly what they're getting.
Offer Flexible Payment Methods: Offer multiple ways to pay for your deliveries. For example, offer credit cards, cash, checks, and PayPal.
Keep Communication Lines Open: Keep communication channels open with your customers. Send follow-up emails and text messages to keep them updated on the status of their orders.
5. Outdated Technology
New technologies like drones, autonomous vehicles, and logistics management software have revolutionized the last-mile delivery industry. These innovations allow businesses to reduce costs while improving efficiency. However, some companies still rely on outdated technology to deliver packages.
Here are the top reasons outdated technologies (e.g., using phone calls instead of real-time order tracking solutions) cause last-mile delivery costs to increase:
Increased Labor Costs: Using outdated technology requires additional manpower to complete tasks. This increases overall delivery costs.
Inaccurate Data Collection: If you collect inaccurate data, you won't be able to make informed decisions. You'll also have trouble providing accurate reports to your clients.
Poor Customer Experience: Using outdated technology can negatively impact your customer's experience. It can take longer than expected to receive an order, or even worse; a package may not arrive.
HOW THE LATEST TECHNOLOGIES CAN LOWER YOUR DELIVERY COSTS
Technology advances have made it possible for businesses to lower delivery costs. Here are four examples of how these advancements can benefit your business:
Drones: Drones can fly over areas where roads aren't accessible. They can carry heavy loads and travel long distances without refueling. In addition, they can deliver parcels to people who live in remote areas or those who don't want to leave their homes.
Autonomous Vehicles: Autonomous vehicles eliminate the need for human drivers. Instead, they navigate themselves through busy city streets. They can also avoid accidents caused by distracted driving.
Logistics Management Software: Logistics management software allows you to track shipments from point A to point B. It helps you manage inventory levels and optimize routes.
Real-Time Order Tracking Solutions: Real-time order tracking systems provide instant updates so you can respond quickly to changes in demand. They also help you identify problems before they occur.
Elite EXTRA Can Reduce Your Last-Mile Delivery Costs Immensely
We've discussed ways to cut your last-mile delivery expenses, including embracing route planning, providing impeccable customer service, and adopting innovative technologies. But what if we told you you could achieve all these and more using a one-stop solution? That's right; Elite EXTRA is a world-class last-mile logistics software suite that simplifies and streamlines your operations, saving you time and money.
Below, we discuss a few ways you can reduce your operational expenses, drive your bottom line, and impress your customers using our feature-packed software solution:
Optimized Route Planning: Elite EXTRA has a route optimization engine that allows you to plan the most efficient way to deliver packages. These tools use advanced algorithms to determine the best route based on factors like traffic patterns, weather conditions, and road closures.
Customizable Reporting: Reporting features let you create customized dashboards showing how much each part of your operation contributes to your total revenue.
Auto Routing and Dispatching. Elite EXTRA automatically assigns orders to available trucks and dispatches them to the nearest location. That means less downtime for your staff and fewer errors when delivering packages.
Advanced Shipping Notifications: Shipping notifications allow you to send alerts to your customers whenever there is a delay or change in the status of their shipment.
Centralized Contracting and Billing: You can easily contract with multiple vendors and bill them all from one place, saving you time and money.
Product Returns Tracking: When a customer returns their package, you'll be notified immediately. The system will keep track of every return and notify you when it needs to be processed.
Want more industry insights?
Subscribe to our newsletter to receive weekly last mile logistics insights directly to your email inbox each week!
Try Elite EXTRA Today!
Elite EXTRA has been streamlining logistics operations for 325,000+ users worldwide since 2008. We're passionate about helping last-mile delivery businesses streamline their operations while capping costs and improving customer satisfaction. Our incredibly easy-to-use solutions come with customizable technology to fit your company's unique needs and standards.
The best part? Elite EXTRA not only comes at a fraction of the cost but also requires no long-term contract. And we're always in a constant development cycle to ensure we continue offering the latest industry innovations.
Now it's all your call. Request a demo to see our solutions live in action today!
Sources
https://www.globenewswire.com/en/news-release/2022/03/08/2399096/0/en/Autonomous-Last-Mile-Delivery-Market-to-Hit-90-21-Billion-by-2030-Allied-Market-Research.html
https://www.freightwaves.com/news/solving-for-last-mile-delivery-failures
https://www.midlandstech.edu/news/true-cost-poor-customer-service-your-business