Make Informed Decisions with Business Analytics & Reports
Empower your managers with key logistics insights through Routing & Dispatch's business analytics & reporting suite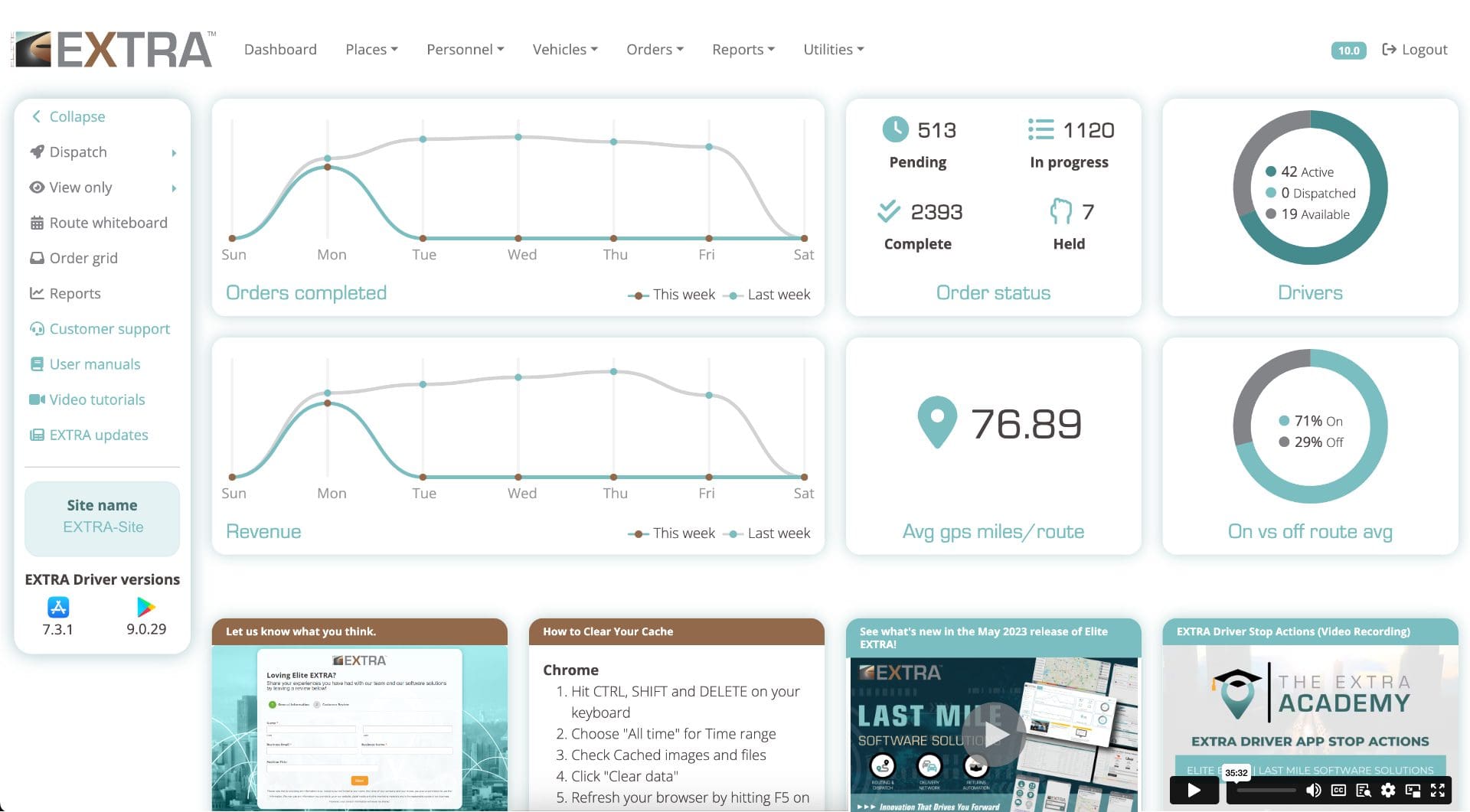 Measure
Setup the software to measure key performance indicators like time windows, cost factors, performance targets and more
Analyze
Explore the numerous logistics-focused reports available within Routing & Dispatch and analyze the data for key insights
Report
Export all of your logistics data for reviewing in external tools and setup automated reports to send directly to your email inbox
All of the data you need, at your fingertips
Track, analyze and report on the key performance indicators that your team needs to dial in your logistics operations
Business Analytics & Reports Benefits
All logistics data in one place
Visibility into exceptions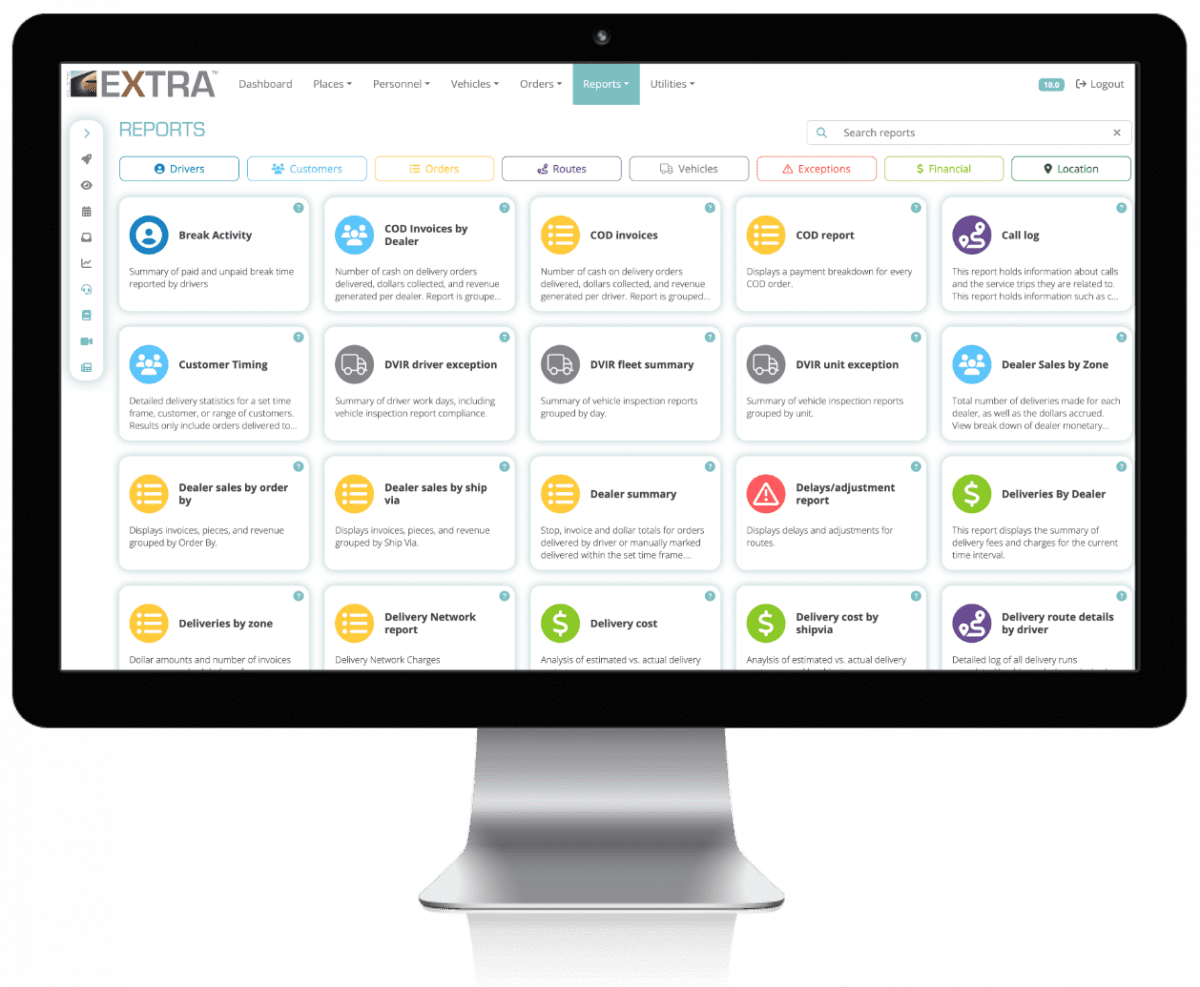 Routing & Dispatch
Last Mile Logistics Software
Real-time driver tracking
Customer ETA notifications
Looking to get a better handle on your logistics data?
Every feature you'll ever need

We use our 25+ years of industry experience to craft a comprehensive feature set
Automated routing & dispatching
Customer ETA notifications
Photo & signature capture
Let's customize a logistics solution for your operations together
Frequently asked questions
Have questions about how business analytics and reporting work within Routing & Dispatch?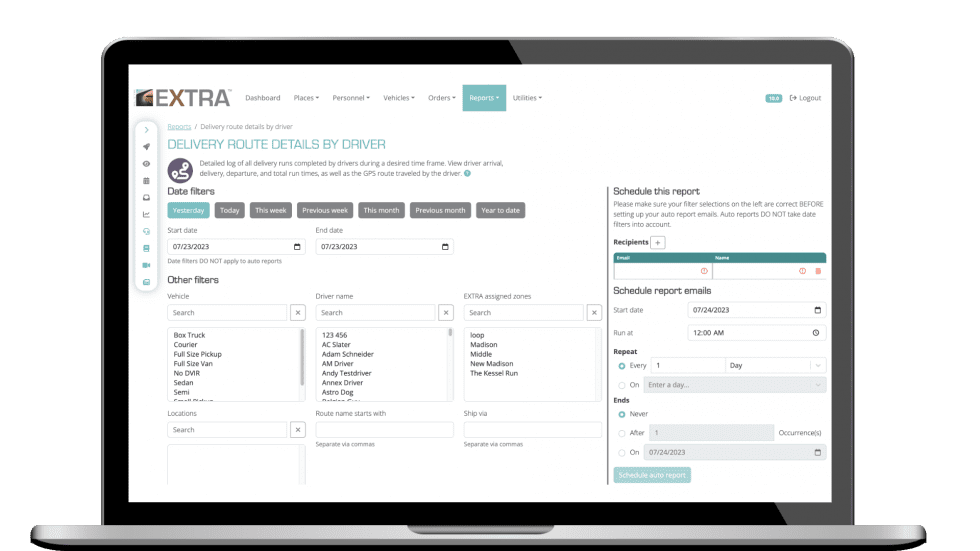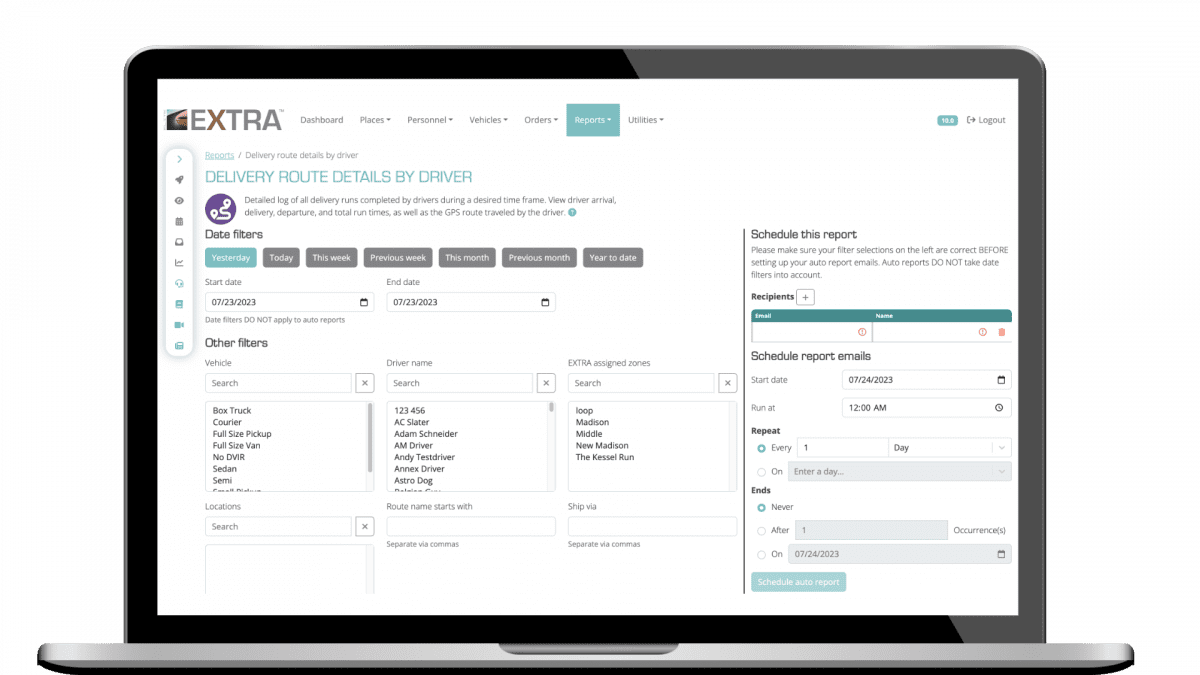 What type of data is available in Routing & Dispatch's reports?
In Routing & Dispatch, you'll have access to numerous reports that highlight data from a number of areas within your logistics operation. Here's a list of a few of the categories of reports we offer:
Driver performance reports
Customer-focused reports
Order details reports
Route performance and information reports
Exceptions reports
Costs, profitability and financial reports
And more!
Can I control who in my organization has access to what data and reports?
Yes! Access to every report can be controlled on a user-by-user basis, so you can make sure that every user only sees the data that they need to see.
Can I send reports automatically to my email on a recurring basis?
Yes! You can schedule any report to automatically send to you and your team's email addresses on whatever recurring basis works for you.
Can I export data from the system to Microsoft Excel or other business intelligence tools?
Yes! You can export any report in an Excel or CSV format so you can manipulate the data as you see fit in the external BI tools of your choosing. The system can also integrate with your internal tools to automatically export reporting data as needed.
If I'm a user of Returns Automation or Delivery Network, are there reports for those products too?
Yes, the Routing & Dispatch reporting suite isn't just for that product. If you are a user of Returns Automation and/or Delivery Network, there are a variety of reports to use that provide actionable product returns and third-party delivery insights.
Have other questions you want answered? Talk with our team or request a live demo to learn more!
Have questions or want to learn more? Contact our team today to discover how Elite EXTRA can streamline your last mile logistics. Fill out the form or contact us from the email or phone number below to start a conversation.
Email Us: sales@eliteextra.com
Call us: 1.888.484.8729 
We look forward to working with you!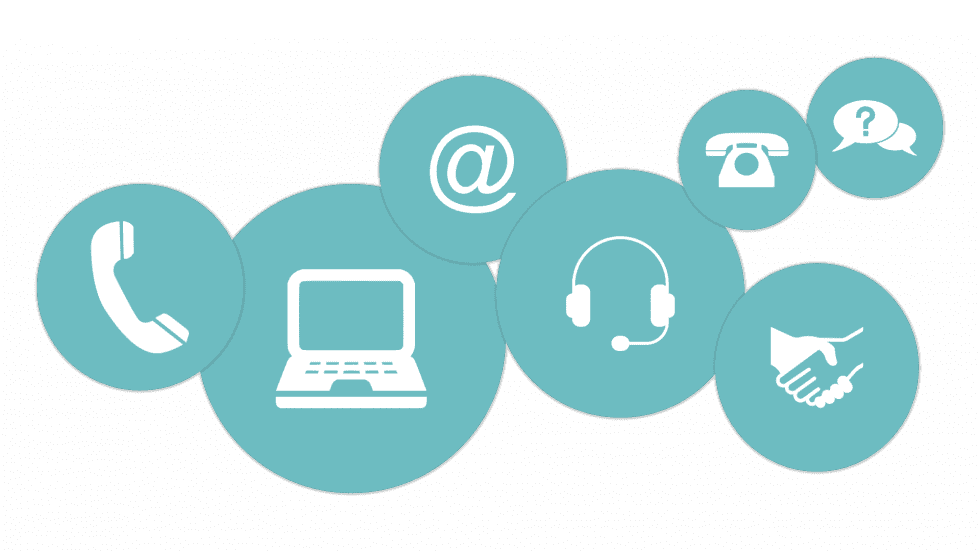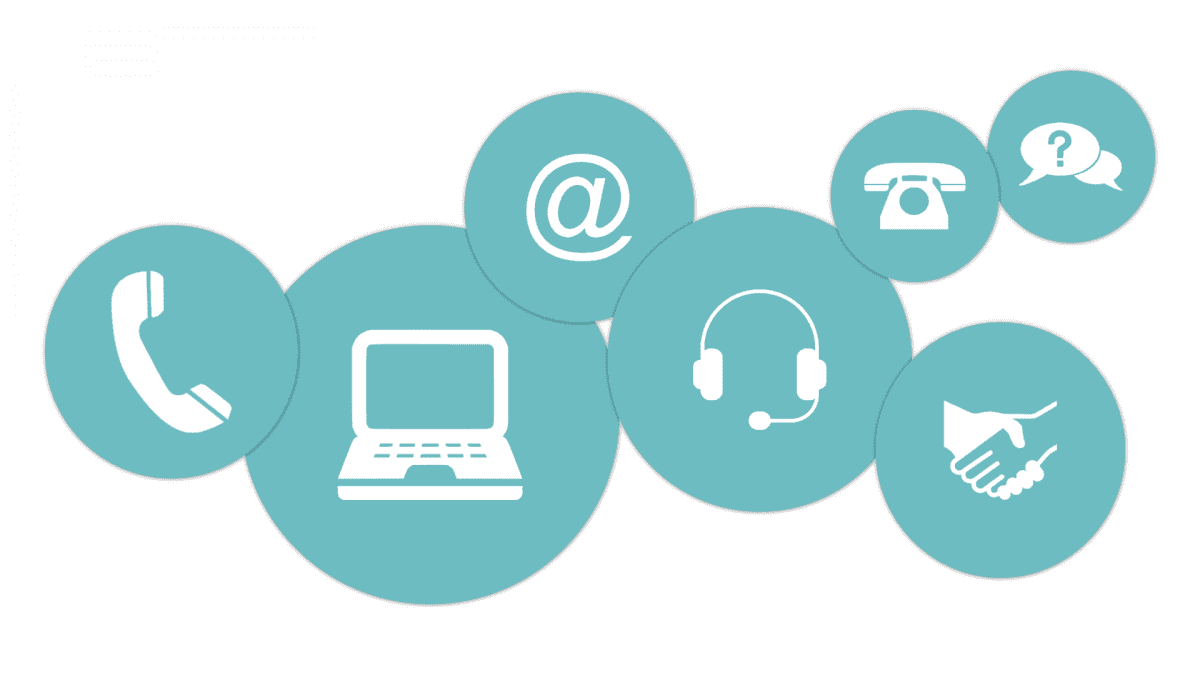 Please fill out the form: