Delight Your Customers With Real-Time Customer Notifications
Keep your customers informed throughout the entire delivery or service process with real-time text/email ETA alerts and a live tracking page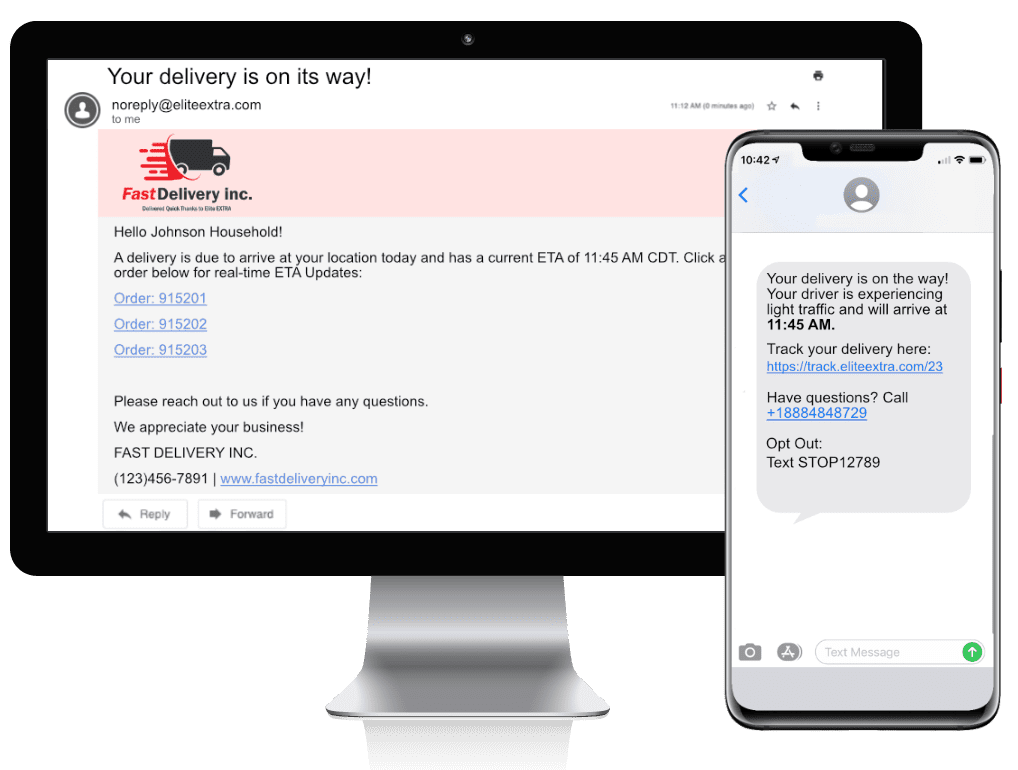 Customize
Customize your customer notifications to send the messages that you want, when you want them sent
Inform
Automatically send text and/or email ETA alerts to your customers so they are kept in the know throughout the fulfillment process
Track
Along with ETA notifications, send your customers a customized tracking page where they can view live updates
Keep your customers informed every step of the way
With real-time customer notifications, your customers can enjoy ETA texts and emails throughout their order's journey
 Customer Notifications Benefits
Well-informed, happier customers
Customized ETA notifications
Enhanced operational visibility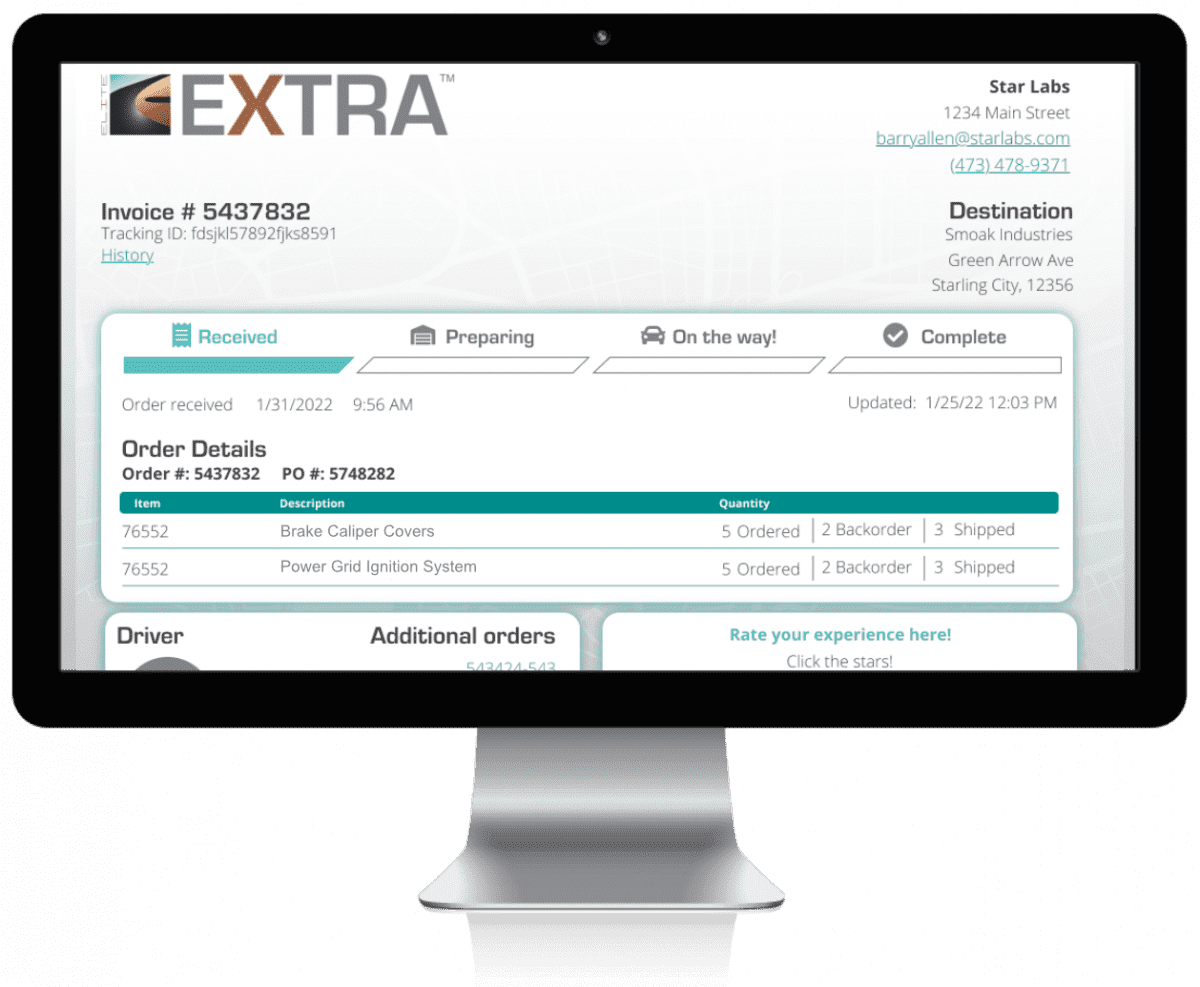 Routing & Dispatch
Last Mile Logistics Software
Real-time driver tracking
Customer ETA notifications
Want to offer your customers real-time ETA notifications?
Every feature you'll ever need

We use our 25+ years of industry experience to craft a comprehensive feature set
Automated routing & dispatching
Customer ETA notifications
Photo & signature capture
Let's customize a logistics solution for your operations together
Frequently asked questions
Have questions about offering your customers ETA notifications with Routing & Dispatch?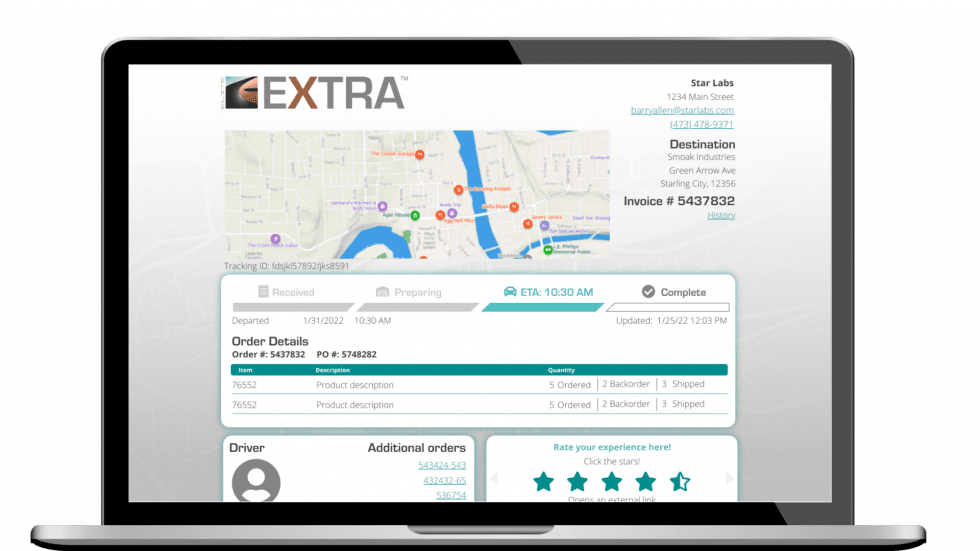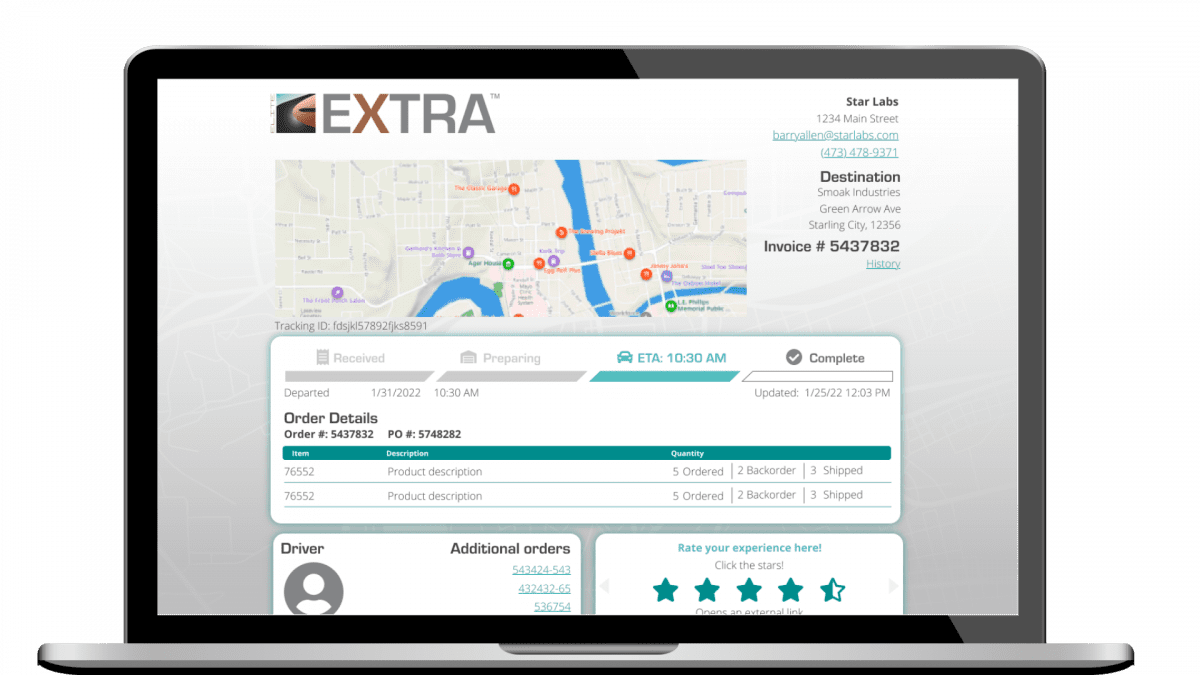 What type of notifications can I send to my customers?
You can have customer ETA notifications automatically send via email and/or text. See the below question/answer to learn when you can have these notifications send along a route!
When can I have these notifications send?
Through Routing & Dispatch customer notifications can be automatically sent at a variety of points along a route's journey. Here are a few of the most popular route points to send notifications:
When a route has been scheduled
When the route has started (Providing an ETA)
When the driver is en route to the customer's location
When the driver is "x" minutes away
When the driver has arrived
When a delivery is completed (Providing POD documentation)
What type of customizations can I make to my customer notifications?
You can completely customize the message and the look and feel of your customer notifications to fit you company's branding. You can add images, links, and dynamic data fields (such as invoice #, customer name, etc. that change dynamically based on the order the notifications is ent for).
Important information like live ETA's, proof of delivery documentation/photos, and a link to the tracking page can also be added to any notification.
What type of information can my customers see on the tracking page?
Every route/order will come with a tracking page (available to you and your customers) that is unique to that route/order's status updates. On this page, your customers can see:
The order's status (received, preparing, on the way, complete)
The driver's live-updating ETA
The order's details (item numbers, descriptions, etc.)
Your company information
A map to view the driver's location while they are en route to their location
And more!
Can my customers opt into/out of receiving these notifications?
Yes. Customers can opt out of receiving these notifications from the notifications themselves, or you can opt customers in/out of these notifications within the Routing & Dispatch platform.
Have other questions you want answered? Talk with our team or request a live demo to learn more!
Have questions or want to learn more? Contact our team today to discover how Elite EXTRA can streamline your last mile logistics. Fill out the form or contact us from the email or phone number below to start a conversation.
Email Us: sales@eliteextra.com
Call us: 1.888.484.8729 
We look forward to working with you!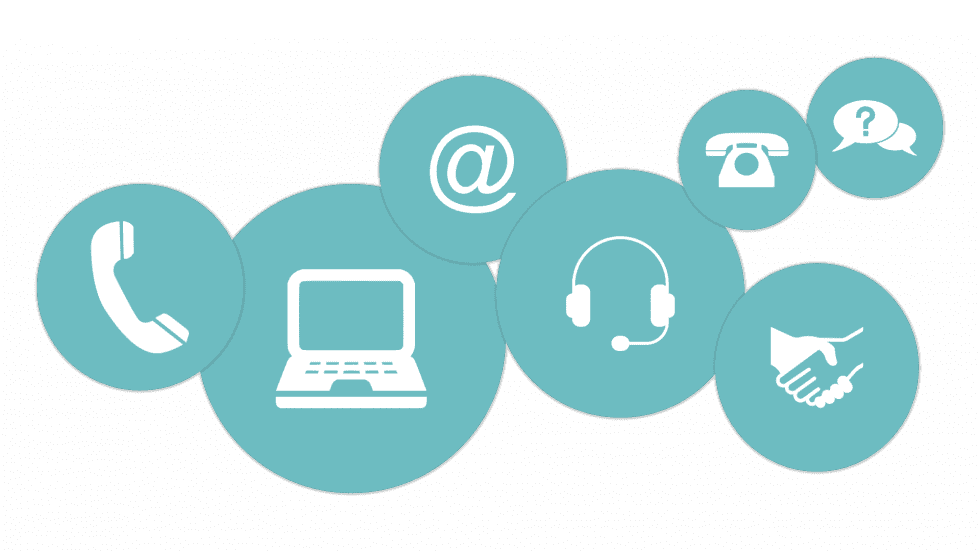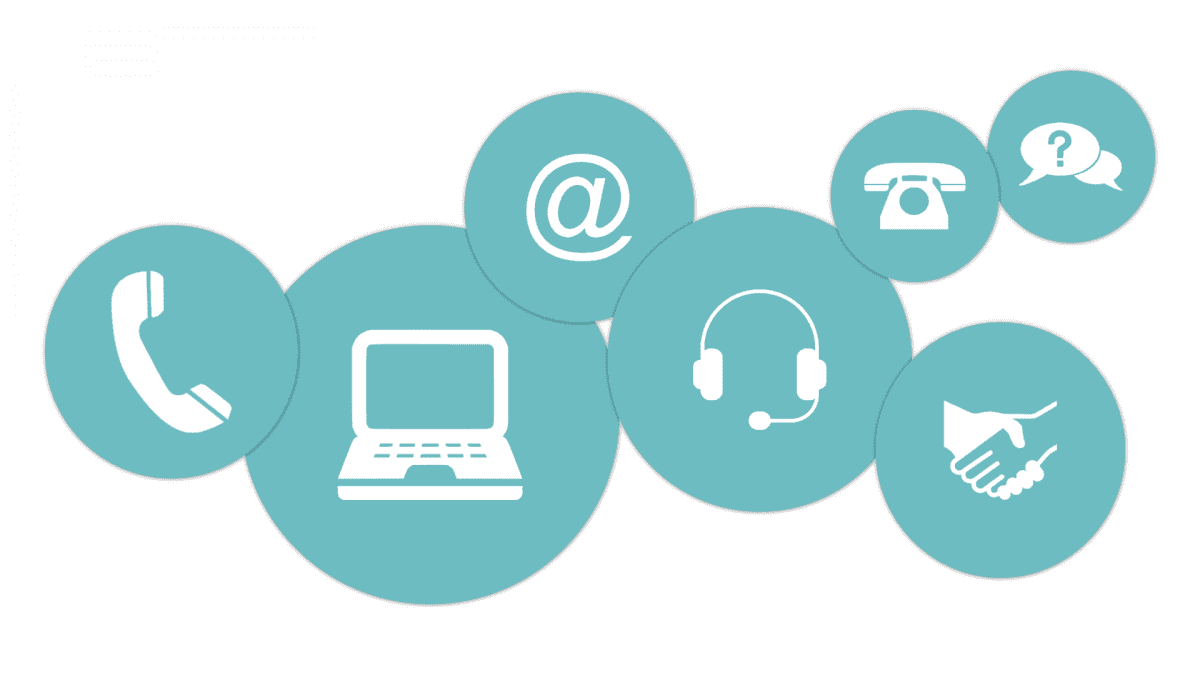 Please fill out the form: