Automate Your Deliveries With Third-Party Automated Dispatch
Automatically send delivery orders to the nation's top third-party fleets like DoorDash, Uber, Roadie, PointPickup and more to impress your customers with on-demand delivery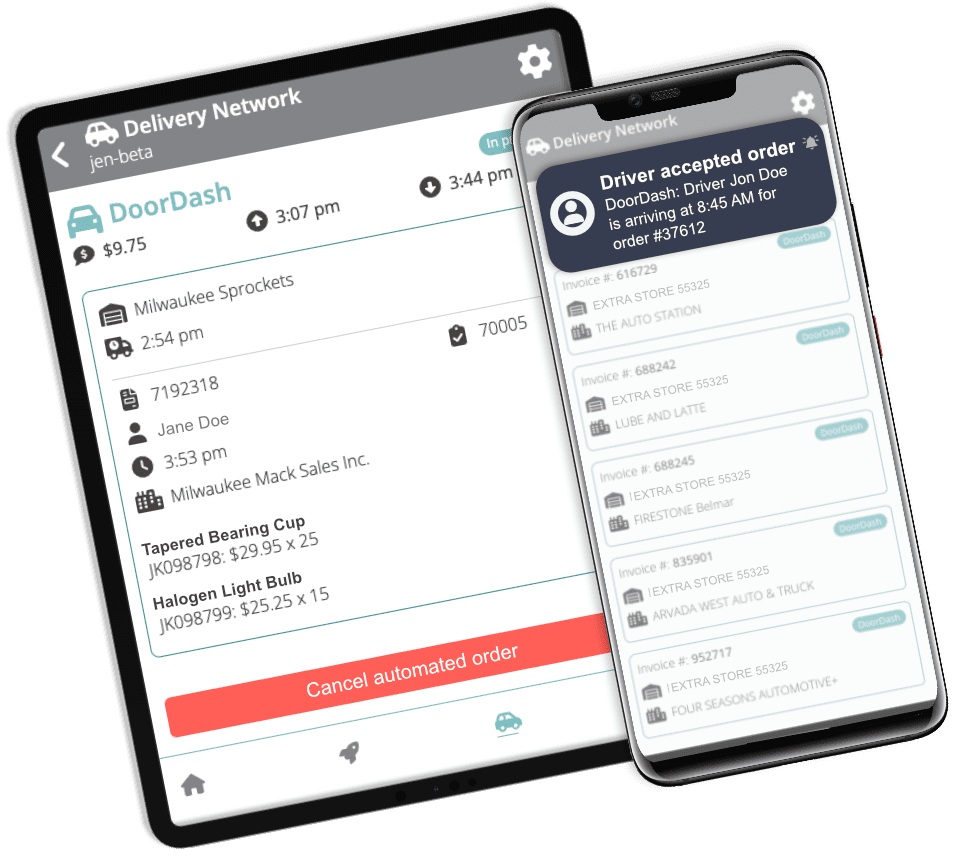 Connect
Automatically connect to the nation's top third-party fleets by signing up for the Delivery Network, and utilize them to complete your deliveries
Automate
Set your business rules to automatically dispatch routes and orders to third-party providers based on lowest price, fastest delivery time, preferred providers and more
Deliver
Allow the automatically selected delivery service to handle the pickup and delivery of your products, and stay updated throughout the entire process
Hands-free dispatching and delivery on-demand
Completely automate the delivery process from route creation through to delivery fulfillment with the help of automation and third-party delivery fleets
Third-Party Automated Dispatch Benefits
Hands-free third-party dispatching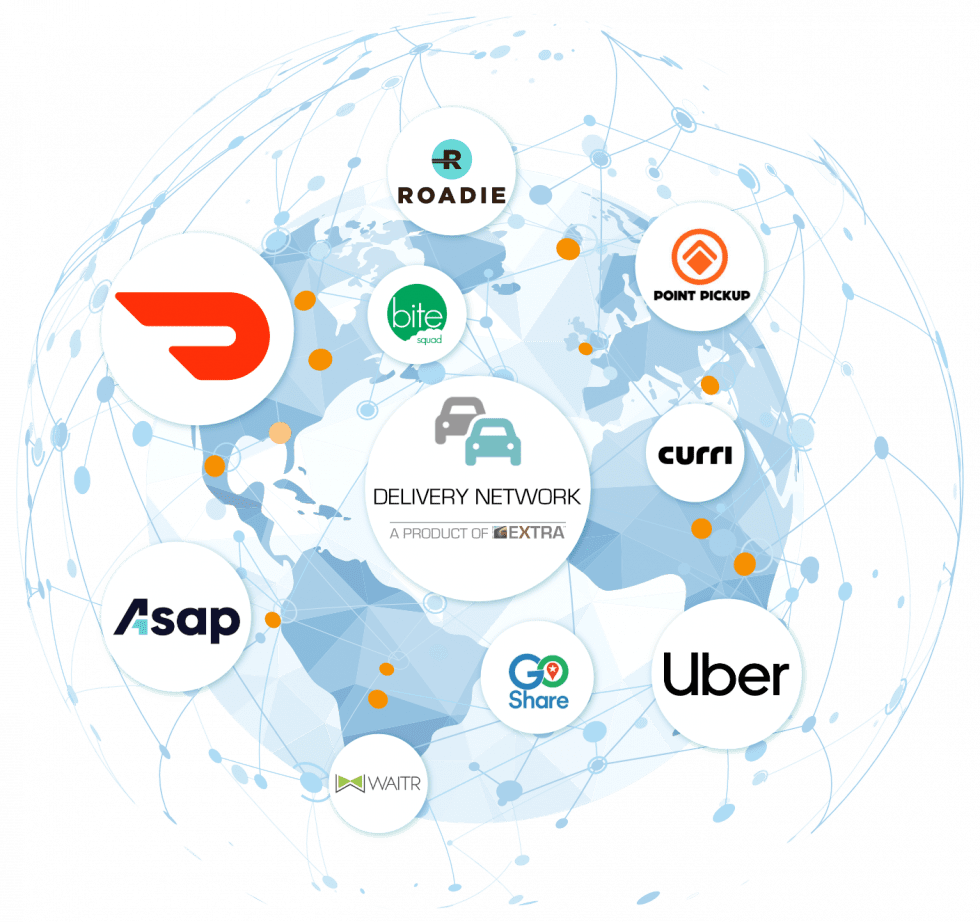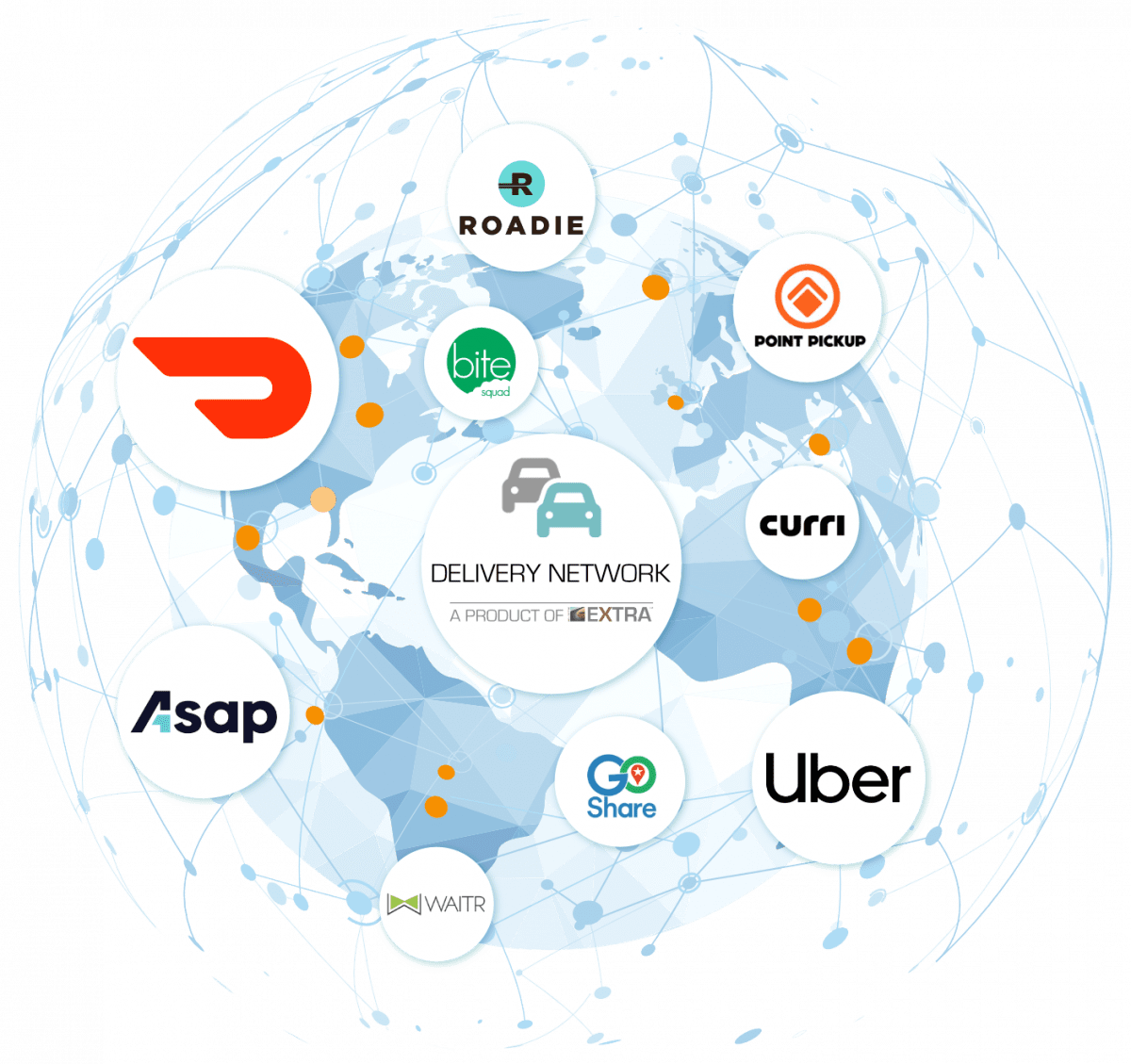 Delivery Network Benefits
Third-Party Delivery Platform
On-demand third-party delivery
Provider price/time comparisons
Central contracting & billing
Looking to automate your delivery process?
The future of delivery is here

Streamline and scale delivery operations with third-party delivery
Millions of delivery drivers
Central contracting and billing
Provider price/time comparisons
Delivery provider analytics
Last mile delivery challenges are a thing of the past, want to learn how?
Frequently asked questions
Have questions about automatically dispatching to third-party fleets through Elite EXTRA's Delivery Network?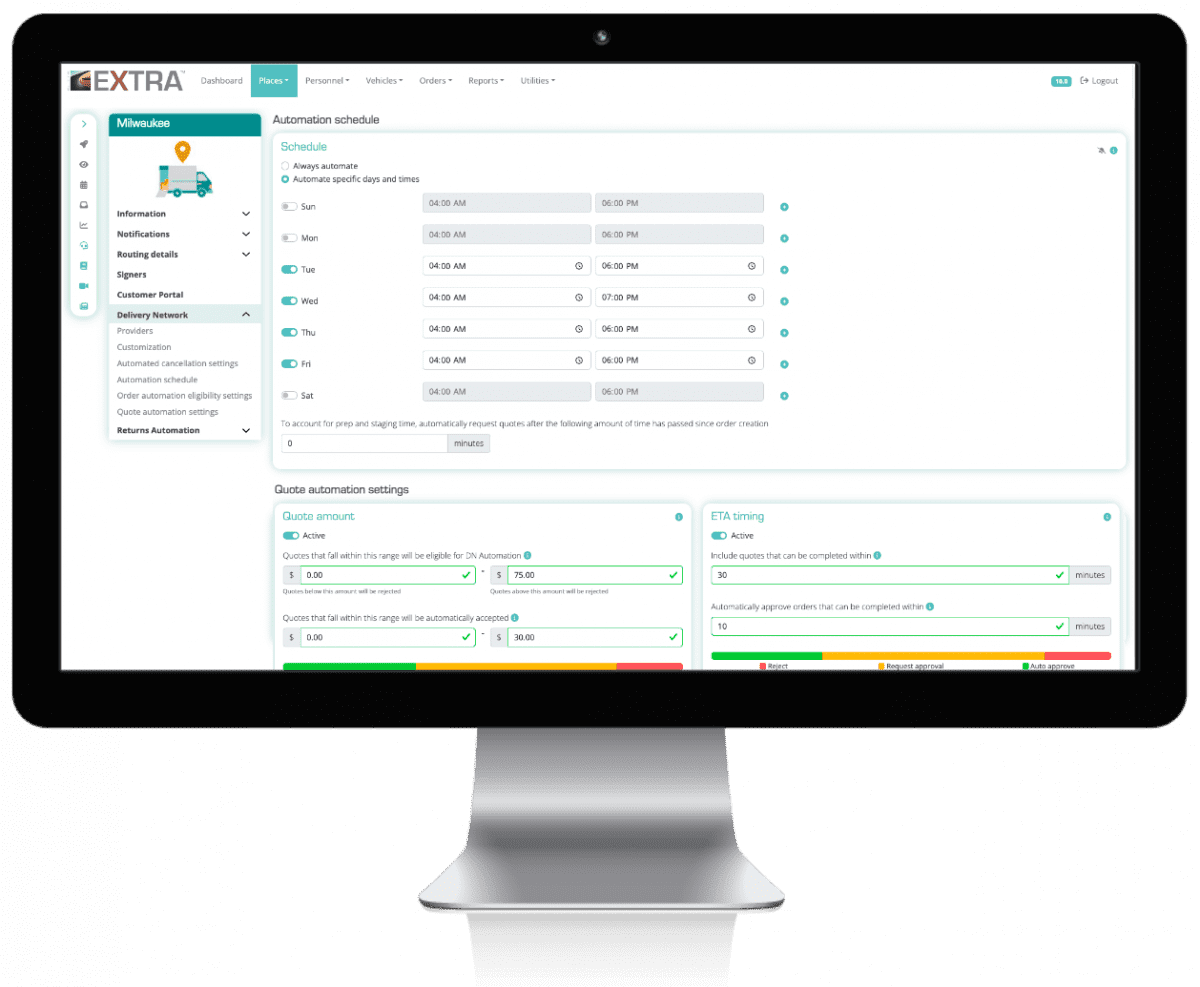 Have other questions you want answered? Talk with our team or request a live demo to learn more!
Have questions or want to learn more? Contact our team today to discover how Elite EXTRA can streamline your last mile logistics. Fill out the form or contact us from the email or phone number below to start a conversation.
Email Us: sales@eliteextra.com
Call us: 1.888.484.8729 
We look forward to working with you!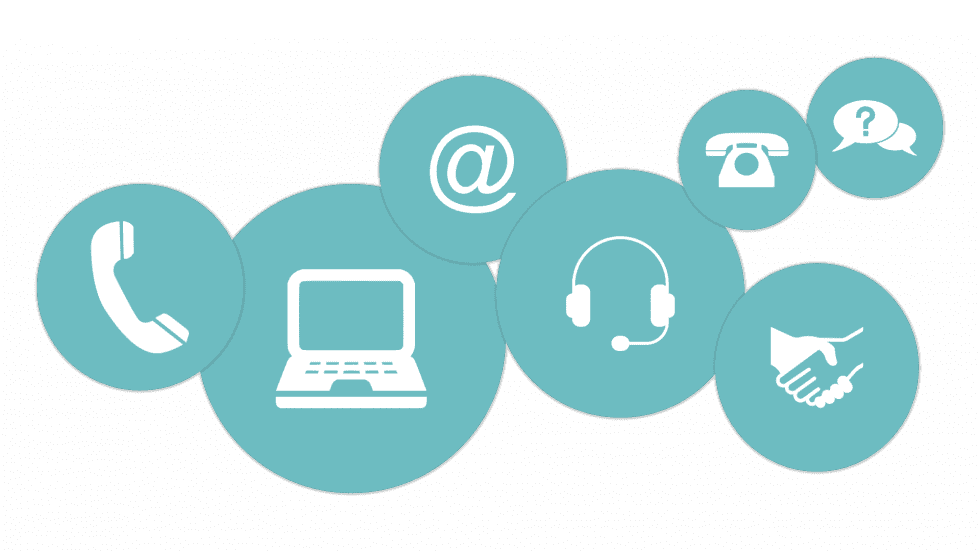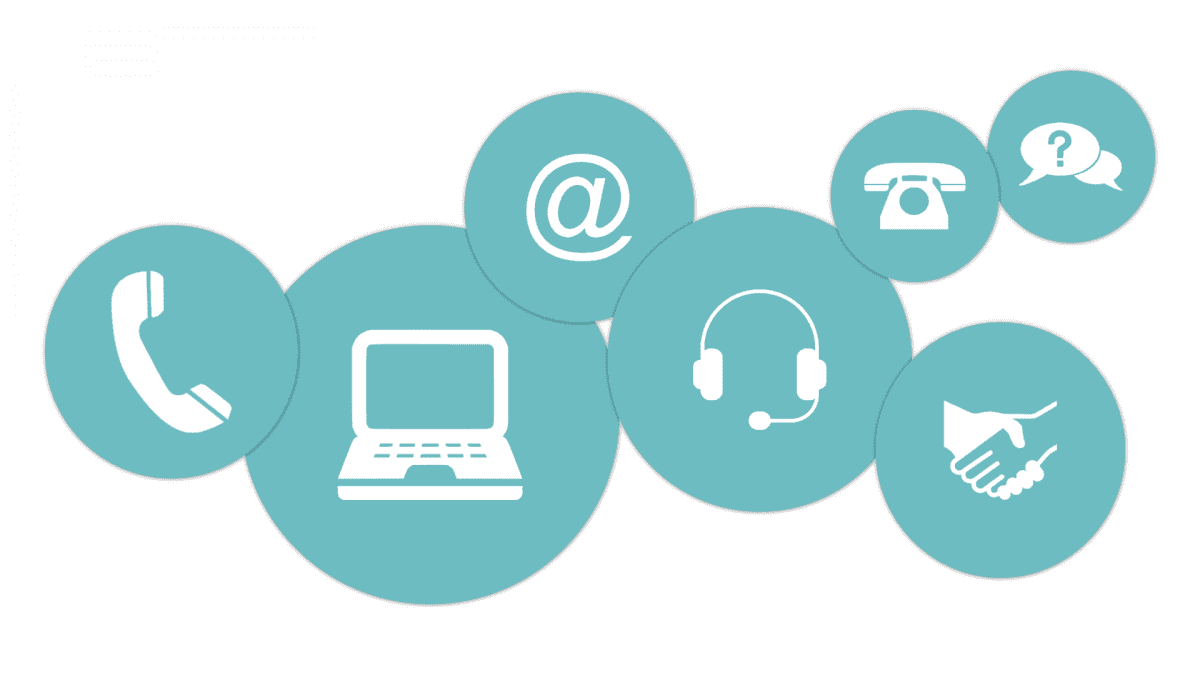 Please fill out the form: