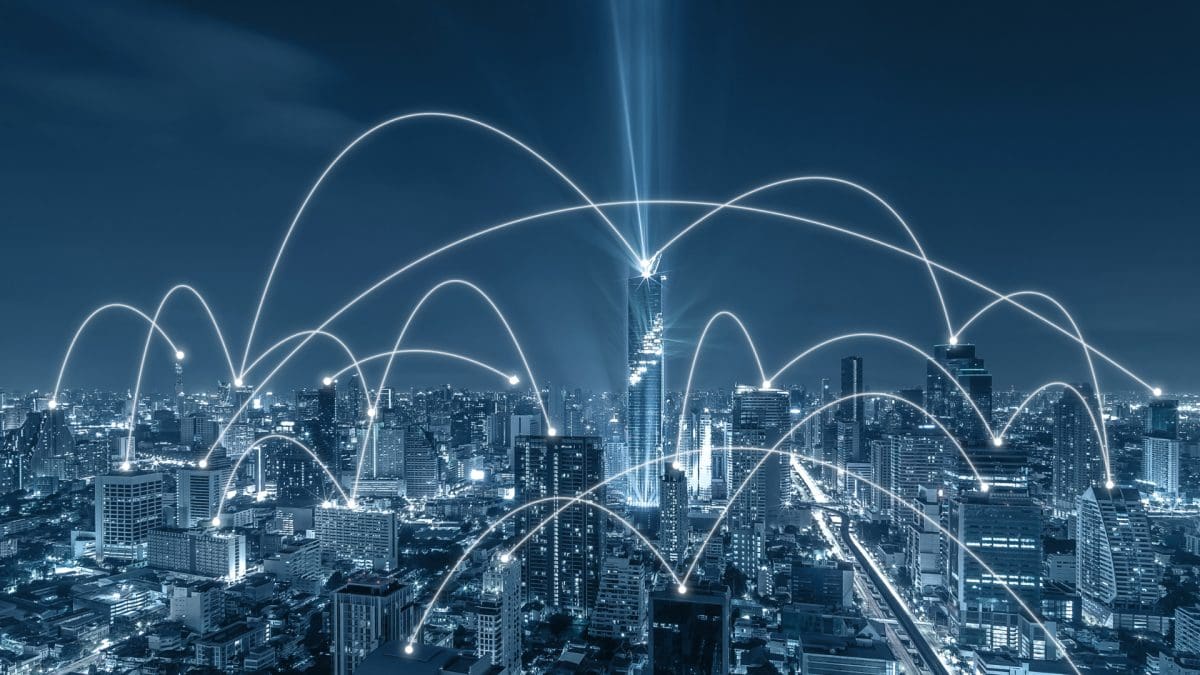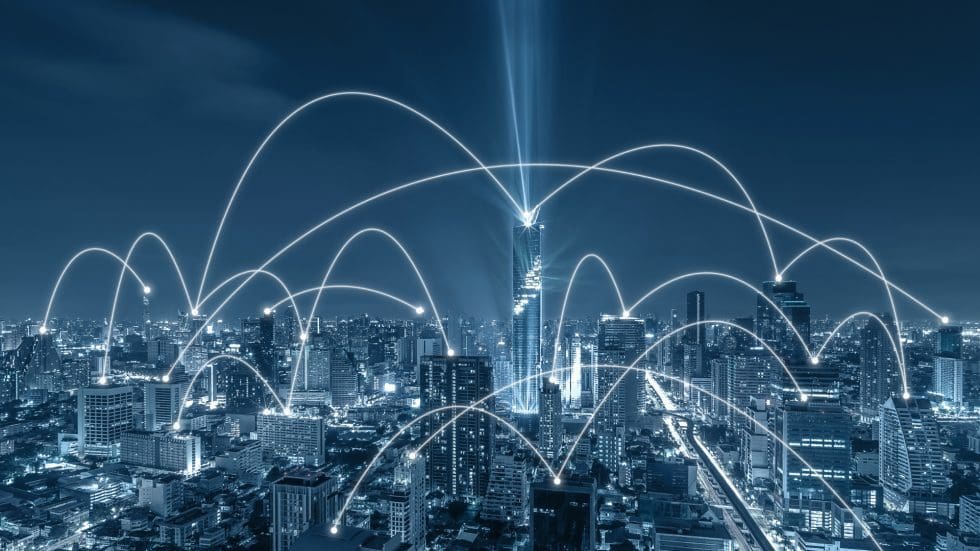 Last-mile delivery is one of the most in-demand services businesses can offer their customers. With as much as 67% of U.S. consumers expecting their orders to be delivered within two days, this service has become a necessity for many companies. Yet, it's a service that has been underutilized by many companies and could be improved significantly with a simple but highly effective technology: centralized dispatching.
Centralized dispatching solutions eliminate the need for multiple dispatch centers and allow you to manage your last-mile deliveries from a single location. This allows you to better control costs, improve customer experience, and increase efficiency, among other benefits.
In addition, centralized dispatching solutions also provide real-time visibility into every order in transit, allowing you to track shipments and monitor performance at any time. This also means you can easily communicate order statuses with inquiring customers to improve customer experience.
Read on to explore:
What is Centralized Dispatching?
The term "centralized dispatching" refers to a business model where all last-mile deliveries are managed through a single point of contact. The easiest way to understand centralized dispatching is to imagine the traditional taxi service; customers call a central office, and dispatchers connect them with the available drivers.
In transport and logistics, this centralized location serves as the truck dispatchers' back office. At this location, dispatchers are tasked with managing the entire process from start to finish. For instance, they collect crucial data such as pickup locations, drop off destinations, delivery times, etc. They then use this information to assign trucks to routes based on demand, availability, and other factors. Once assigned, these drivers take over delivering goods to customers.
Centralized vs. Decentralized Dispatching
Decentralized dispatching involves having multiple dispatch centers or hubs. These centers are responsible for assigning vehicles to routes and collecting data about each route. In contrast, centralized dispatching requires a unified center. Therefore, it eliminates the need for multiple dispatch points and makes it easier to manage all of your last-mile deliveries.

What are the Benefits of Centralized Dispatching?
There are several advantages to using centralized dispatching. Here are some of the key benefits:
1. Improved Customer Experience
With centralized dispatching, you have access to real-time tracking and monitoring of your deliveries. For example, you can see exactly when your driver will arrive at the customer's door and how long they will spend there. This allows you to communicate directly with your driver and ensure they deliver packages to their rightful owners safely and on time.
2. Increased Efficiency
Centralized dispatching increases overall efficiency by eliminating confusion and redundancies between dispatch hubs. In a centralized dispatching operation, all deliveries are managed at a single location, so companies don't need to deal with transferring orders, information, ETA data, etc.
3. Reduced Costs
One of the biggest drawbacks of decentralized dispatching is the cost associated with hiring additional staff. When hiring an extra team member, you must pay their salary, benefits, training, and more. By centralizing your dispatching needs and using a third-party solution, you eliminate the need for additional employees. You also reduce overhead costs like rent and utilities by handling all operations from a single dispatch center. Last but certainly not least, by optimizing your routes and schedules, you are able to save money on fuel.
4. Better Communication
When you're working with a decentralized approach, communication between you and your drivers can be difficult. Because you don't know who is doing what, you may not always receive timely updates regarding delays or cancellations. However, with centralized dispatching, you'll get regular reports detailing everything from pickups to drop offs. This allows you to plan better and make adjustments as needed. And if you're not satisfied with the performance of a particular driver, you can simply reach out to the dispatcher who assigned them. This allows you to keep track of your drivers' activities and improve service levels over time.
5. Improved Security
Centralized dispatching allows you to monitor your drivers' whereabouts and activity. If a driver leaves the office without permission, you can immediately contact them and issue a warning. Additionally, you can set up alerts so that you're notified whenever a driver enters or exits certain areas. This helps protect against theft and other crimes. The customer's package will also remain safe because you can easily verify the location where the driver dropped off the package.
How Do You Centralize Your Dispatching?
At its core, centralized dispatching involves automating processes that were previously handled manually. To do this, you must determine which steps are most important to your business– this usually includes tasks such as processing orders, optimizing routes, and scheduling repeat orders. Once you've identified these key processes, you can choose a dispatch software that accommodates those needs.
A single dispatch center is usually used to receive, manage, and dispatch orders to customers. In addition to managing deliveries, vehicles and other dispatch equipment are also usually managed from this centralized location. Other delivery specific processes like managing inventory, tracking packages, and communicating with clients are typically performed at the same place as well.
Executing all these responsibilities from a central location simplifies the jobs of dispatchers and drivers alike by being able to process, load, and send out deliveries all from one place.
The following example explains how centralized dispatching works in simpler terms:
Let's say you're a last-mile delivery business headquartered in Eau Claire, Wisconsin. So you use centralized dispatching to fulfill your orders in Eau Claire and the surrounding areas. Here's a brief description of how the system would work for your last-mile delivery business:
1. First, different manufacturers and retailers bring packages to your dispatch center or warehouse.

2. Next, your team at the dispatch center sorts the packages and organizes them according to the specific delivery location, date, and time.
3. Meanwhile, the dispatcher processes the orders on their computer and creates optimized routes based on customer priority, deadlines, and other factors.
4. Once the routes are made, the trucks are loaded accordingly and the drivers are en route to make their deliveries.
5. Throughout the process, the dispatcher remains at the center to answer both driver and customer inquiries, track the deliveries, and more.
6. Once the packages are delivered, the drivers complete proof of delivery reporting and then can head back to the warehouse, where the dispatcher may or may not have a new route ready for them.
The centralized dispatch process ensures that every step, from package sorting to confirmation of receipt, gets completed from a unified location.
How Centralized Dispatching Integrates With Other Systems
Aside from helping you streamline your last-mile delivery operations, the best centralized dispatching system also supports other features for improved functionality. These include real-time data collection, GPS tracking, returns automation, third party delivery, centralized scheduling, etc.
Real-Time Data Collection and Analytics
A good centralized dispatch system should provide real-time data collection and analysis. This allows you to track the progress of your shipments and trouble shoot any problems before they occur.
For instance, if a shipment is delayed due to traffic conditions, you'll be notified immediately so you can adjust delivery schedules and routes accordingly. Or if there's a problem with the customer's address, you can promptly contact the customer and fix the issue.
GPS Tracking
Another important feature of a good centralized dispatch system is GPS tracking. If you want to know exactly where your drivers are located at any given moment, you can integrate your dispatching software with a GPS tracker. You can use this feature to monitor your trucks' to ensure they don't stray off route and are also following local traffic regulations.
Returns Automation
If you sell products online, you're likely all too familiar with return requests. A good centralized dispatch system will help you automate these processes by providing a single point of contact for customers to request product returns.
In addition, you can set up automated notifications to notify your dispatchers whenever a return request comes through. This allows you to organize your reverse logistics process and address requests as they come in.
Delivery Network
Dispatchers are able to easily connect with third party drivers and manage those deliveries when using centralized dispatching. The dispatching software seamlessly integrates with a Delivery Network which allows dispatchers to oversee those deliveries just like their own. Furthermore, having a centralized location simplifies the third party drivers' jobs because they are able to smoothly complete their pick ups before starting their route since everything they need is in one location.
Centralized Scheduling
Integrating centralized dispatching with a scheduling tool makes it easy to plan and fulfill deliveries based on demand. That way, you can rest easy knowing you'll have enough inventory to meet customer orders.
Centralizing scheduling is especially useful during peak hours when demand increases. Doing this can reduce traffic congestion and improve the overall flow of goods throughout your city. In addition, it lets you assign tasks to specific employees, so everyone knows their responsibilities. This reduces errors and increases productivity.
What are the Top Centralized Delivery Solutions?
There are tons of centralized dispatch solutions available today. Some are better suited for small businesses, while others are designed for large enterprises.
Here are some of the top options:
1. Elite EXTRA
Elite EXTRA is one of the best enterprise-level last mile software suites that provides everything you need to manage all aspects of your logistics operation from one place. Trusted by over 325,000 users worldwide, it's easy to see why Elite EXTRA ranks first in our top centralized delivery solutions list.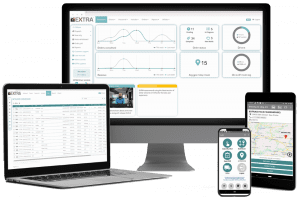 Aside from simple-to-use interfaces, Elite EXTRA's software solutions offer advanced features like route optimization, third party delivery, and returns management. Here are a few benefits you'll enjoy while using this industry-leading software suite to streamline your logistics operations:
Optimized route planning – the system automatically determines the best route for each shipment based on real-time data about current traffic conditions, requested delivery times, and more.
Central contracting & billing – With Elite EXTRA, third party delivery is simplified by allowing you to connect with numerous third party fleets without having to individually contract with each.
Customer ETA notifications – You can use the system to send alerts to customers whenever their order ships or if there's a delay.
2. Tookan
Tookan is another option for those looking for a robust centralized dispatch solution. Its intuitive user interface allows you to get started quickly without learning complex software.
The system provides various features and integrations that make managing your entire logistics operations easier from one location. Here are just a few of these features:
Route optimization – the system helps you determine the most efficient route for each shipment based on real-time data about traffic conditions.
SMS gateways – this feature simplifies end-to-end communication between your business and customers via text messages.
Automatic barcode generation – the system generates unique barcodes for every shipment, ensuring that every order gets delivered to the right person.
3. Shipsy
Shipsy is an AI-powered platform that makes it easy to streamline your operations across the first, mid, and last mile. In addition, Shipsy's intuitive UI makes it easy to set up and customize your shipping preferences.
You can also integrate with third-party apps such as Google Maps, Uber, and Amazon Alexa. These integrations allow you to automate processes and save money. Here are a few things you can do with Shipsy:
Automate deliveries – the system lets you create rules that trigger automated deliveries based on certain criteria. For example, you can have your driver deliver packages only during off hours.
Track package status – the system keeps you updated about the progress of your orders through live updates.
Plan and optimize routes – the system helps you plan and optimize your routes by analyzing historical data.

Final Remarks
When choosing a centralized dispatching platform, it's vital to remember that not all solutions offer the same level of functionality. Some may be more suitable for small businesses, while others are better suited for specific industries like restaurants, retail, manufacturing, construction, etc.
In addition to the aforementioned factors, here are some quick considerations when selecting a solution:
Cost – Cost should always be a top priority. Make sure that the chosen solution fits within your budget.
Scalability – How well does the system scale? How many users will it accommodate? What kind of support does the company provide?
Integration – What kinds of integration options does the system offer? Will you need to pay extra fees for additional services?
Support – How responsive is the customer service department? Does the company offer 24/7 phone support?
Hopefully, this comprehensive resource was insightful enough to help you find the best centralized dispatch solution for your needs. If you're still unsure which solution is ideal for your business, feel free to reach out to us. We'd love to chat!
Sources
https://www.statista.com/statistics/561768/