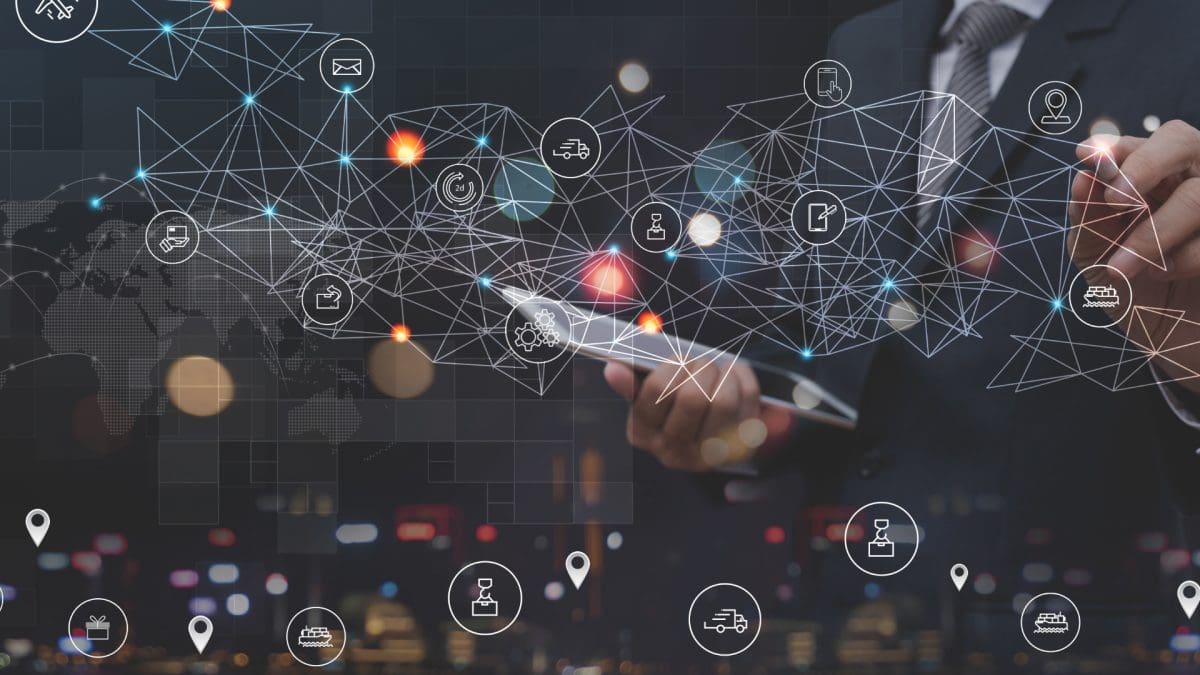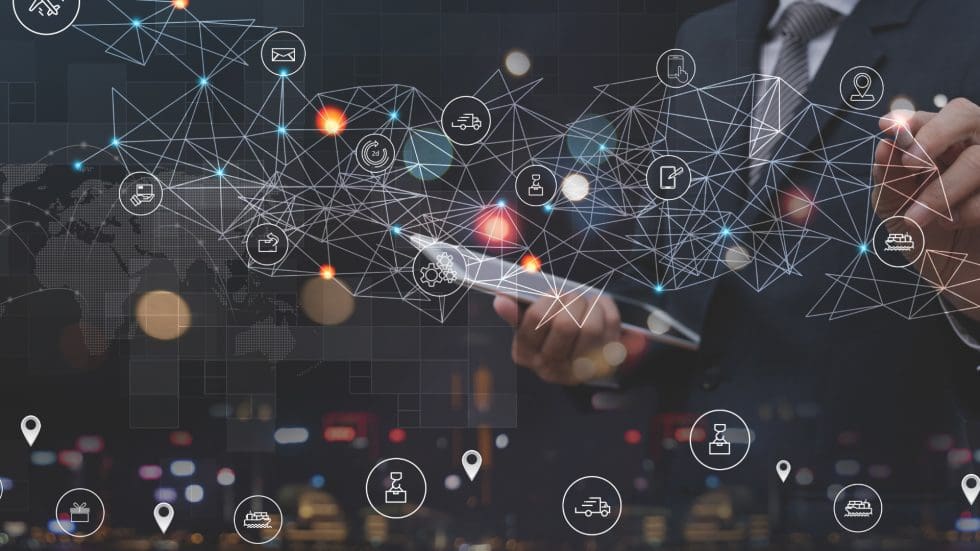 The transportation industry has changed dramatically since the early days of railroads and trucks. Today, we have an interconnected global economy that requires goods to move quickly from place to place. That means companies must manage their entire supply chains more efficiently than ever. And that's where the transport management system (TMS) comes in.
TMS plays a crucial role in the success of any supply chain strategy and should not be overlooked or undervalued. With a global market size of $9.22 billion (expected to expand at a CAGR of 14.6% from 2022 to 2030), it's easy to see why transport management systems are a hot cake for retail and eCommerce businesses today.
In this comprehensive and insightful resource, you will discover exactly what TMS software is, how it differs from other systems, and its key benefits and functions. We'll also share practical tips on finding the right TMS solution for your business and answer a few frequently asked questions about transportation management systems.
So let's dive right in!
What is a Transportation Management System (TMS)?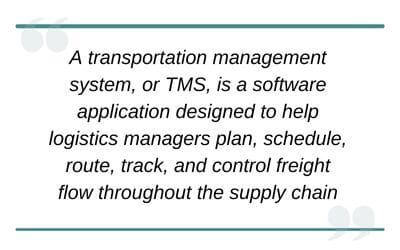 A transportation management system, or TMS, is a software application designed to help logistics managers plan, schedule, route, track, and control freight flow throughout the supply chain. It can be used by shippers, carriers, freight forwarders, brokers, receivers, and others involved with moving cargo.
A TMS solution aims to provide around-the-clock visibility into day-to-day logistics operations so that all parties involved can make informed decisions about shipments based on real-time data. This helps ensure that shipments arrive safely and on time, leading to increased customer satisfaction and better margins.
Transport management systems also help ensure shipment compliance by availing all information and documentation throughout the supply chain. So overall, it's safe to say that TMS streamlines the shipping process, making it more effortless for businesses to manage and optimize their supply chains.
TMS vs. DMS vs. WMS: Understanding the Differences
Now that we know exactly what a TMS is, let's differentiate it from other commonly confused logistics management solutions: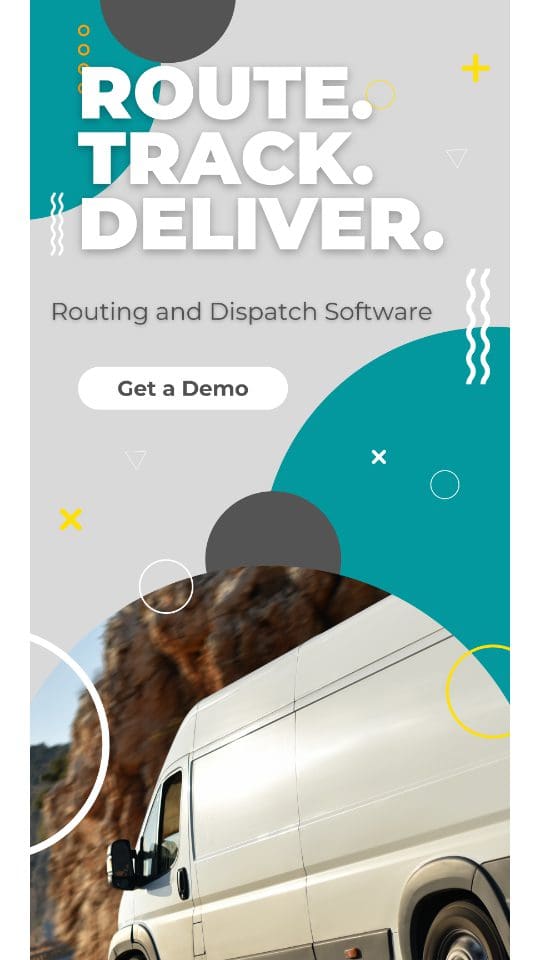 Transportation Management System (TMS): As we discussed, these are used by shippers, trucking companies, and freight forwarders to manage shipments throughout the entire supply chain. They offer features like tracking, scheduling, invoicing, and many others.
Dispatch Management System (DMS): Dispatch management systems are typically used in last mile deliveries by retailers who need to send out customer orders. They usually allow users to create and modify order details, such as product name, quantity, price, delivery date, etc. Additionally, many DMS have optimized routing and dispatch capabilities.
Warehouse Management System (WMS): These are commonly used by manufacturers and distributors who store inventory in warehouses. They allow users to view stock levels, reorder points, and perform other tasks related to warehousing.
Understanding Transportation Management Systems
As you probably can tell by now, a TMS is like a well-oiled engine that runs smoothly through the entire supply chain. But before we get into the nitty-gritty of what makes a TMS tick, let's take a step back and understand what these systems do.
How Do Transport Management Systems Work?
A TMS works by connecting multiple databases through an API. The API allows the different components of the system to communicate with each other. For example, when a shipment leaves a distribution center, the TMS sends the shipment details to the carrier's database. Then, the carrier updates its records accordingly. Once the shipment arrives at its destination, the driver enters their arrival details into the TMS. And then, the TMS sends this information to the receiver's database. Finally, the receiver checks the shipment's status and updates its records accordingly.
This communication between databases ensures that every party has access to accurate information. In addition, it provides a single source of truth for any changes made along the way.
Want more industry insights?
Subscribe to our newsletter to receive weekly last mile logistics insights directly to your email inbox each week!
What are the Key Functions of a Transport Management System?
According to recent studies, almost 35% of businesses use TMS technology to manage their transportation network. But how exactly are they leveraging the solution to reap its full benefits? Let's see.
1) Track Shipment Status
One of the main reasons TMS is so popular among logistics professionals is that it allows them to monitor shipments throughout the supply chain in real time. With TMS, you can access detailed shipment status reports, including location, carrier, driver, and even weather conditions. You can also check for any issues with your shipments or deliveries, giving you peace of mind knowing that everything will go according to plan.
2) Manage Inventory
Another excellent TMS function is its ability to track inventory across all locations. It lets you know where your products are located and whether they're available. If you want to keep your inventory on top of things always, you must ensure that your suppliers provide you with up-to-date information about their inventory. A good TMS helps you achieve this goal.
3) Schedule Pickups & Drop Offs
If you're using a third-party delivery service, you'll be able to schedule pickups and drop-offs directly from your TMS. That means you won't have to manually enter pickup and drop-off dates and times. Instead, you can simply select the date and time you'd like to pick up or deliver your goods.
4) Monitor Driver Performance
TMS systems offer many ways to keep drivers accountable. For instance, you can set performance goals for each driver based on the number of miles they drive per week. Or, you can create alerts to notify you when a driver is driving too fast or taking unnecessary breaks. These features help you maintain a safe and efficient fleet.
5) Optimize Fleet Utilization
TMS software can help you optimize your fleet utilization. By analyzing data collected from your trucks' GPS devices, you can determine which routes are being used the least often. As a result, you can reduce fuel consumption and save money.
Why Integrate with a TMS? Leveling Up Your Deliveries
TMS is a subpart of the larger supply chain management (SCM) system. But it offers various crucial benefits tipped to improve your business operations. Below, we outline some key advantages of integrating with a TMS with stats to support them.
Key Benefits of TMS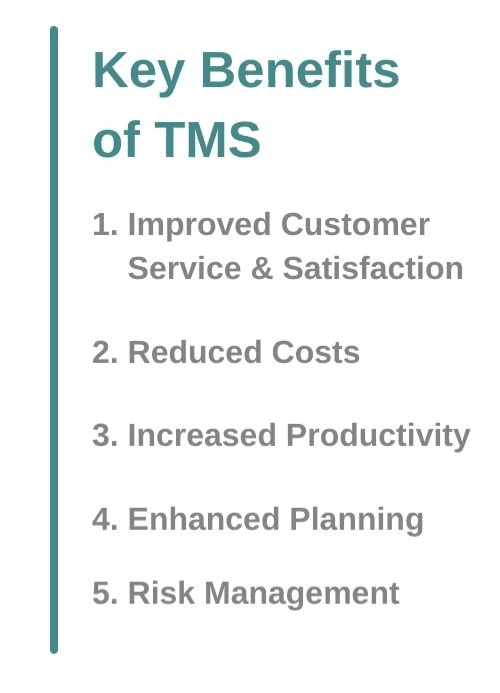 1) Improved Customer Service and Satisfaction
Did you know? 58% of customers would stop buying from a brand entirely after one to three supply chain delays or disruptions. Good news: a TMS can help prevent that. By providing complete visibility into shipments, a TMS makes it easier to provide exceptional customer service. When you receive an order, you can immediately confirm the shipment details, such as the tracking number, the expected arrival date, and more. You can then use this information to contact the customer and resolve problems before they become major headaches.
2) Reduced Costs
A TMS can help your organization save a lot of money by reducing freight spend 8%, according to a survey conducted by ARC Advisory Group. For example, you can automate processes to avoid manual errors and mistakes. And because you have full visibility into every aspect of your operations, you can quickly identify areas where you could cut back on expenses.
3) Increased Productivity
When you integrate with a TMS, you can increase productivity in several ways. First, you can eliminate paperwork and other administrative tasks. Second, you can automate processes so that employees aren't required to perform repetitive tasks. Third, you can track orders and deliveries in real-time. This allows you to make better decisions and respond faster to changes in demand.
4) Enhanced Planning
According to a study, an estimated 20-35% of truck miles in the US run empty. That's why it's important to plan ahead. A TMS helps you do exactly that. It provides accurate forecasts of future demand and inventory levels. With these insights, you can adjust your planning process accordingly.
5) Risk Management
If you want to ensure that your company doesn't lose money due to unexpected events, you need to be able to predict risk. A TMS can help you do just that. For example, if you're shipping a product with a high return rate, you can monitor the status of each shipment. If something goes wrong, you'll be notified right away. Then, you can take action to minimize losses.
Finding the Right TMS for Your Business
As we've seen, TMS offers a variety of benefits to companies that rely on freight carriers. However, not all transport management systems are created equal. Some are better than others at helping you improve your business operations. So it's only wise to weigh various factors before making a purchase decision for the best transport management system for your business:
Top Five Things to Look for When Considering a TMS
To help you choose the best system for your company, here are five factors to consider:
1) Integration Capabilities
The first thing you should look for when considering a TMS is integration capabilities. Do you need to connect to multiple transportation providers? Is there a requirement for data synchronization across different platforms? How easy will it be to add new carriers? These questions will help determine how much work you'll need to do to get up and running.
2) Support Services
Another factor to consider is support services. Does the vendor offer training? What kind of technical assistance does it provide? Can you call them directly? Will you have access to their engineers 24/7? The answers to these questions will help you understand whether the vendor will be available whenever you need them.
3) Customization Options
Another key consideration is customization options. Are you looking for a fully integrated solution? Or do you simply need basic functionality? You may also want to ask about custom features such as mobile apps or API integrations.
4) Cost
Cost is another important factor to consider. While some vendors follow the per-user pricing model, others offer flat-rate pricing. And while some charge upfront, others require payment after implementation. So ensure you know what you're getting into before signing any contracts.
5) Scalability
When choosing a transport management system, select one that scales with your needs. As your business grows, your TMS should too. This means that you'll need to upgrade your software periodically. But don't worry; most vendors offer affordable upgrades.

How The Factors Will Help You Make Strategic Decisions
Now that you know what to look for in a TMS, let's examine how they'll help you make strategic decisions.
Integration Capabilities. If you plan to integrate with other applications, you'll need an integrated TMS. That way, you won't have to manually enter information from multiple sources. Instead, you can use the same interface to manage shipments from multiple carriers.
Support Services. You'll need a vendor that provides reliable customer service if you ever run into problems. A good TMS provider will offer live chat, email, phone, and even video conferencing. They should also provide free training and ongoing support.
Customization Options. A customizable TMS allows you to tailor your experience to your specific needs. For example, you might want to create separate interfaces for each carrier. Or you could customize the user experience based on the type of shipment (e.g., trucking vs. air freight).
Cost. A cost-effective TMS doesn't necessarily mean low prices. It just means that you pay only for what you need. If you're unsure which features you need, you can always opt for a trial version.
Scalability. Don't think twice about going for bigger and better things. Having a TMS that can grow easily as you scale is essential. Be sure to identify potential avenues of growth before selecting a TMS so you can get one that fulfills your current and future needs.
Frequently Asked Questions About TMS
1) How Do I Choose The Right Transportation Management Software?
The first step is to determine what exact qualities you need from your TMS. Then, you can use the aforementioned factors to differentiate vendors qualities to find the right one for you.
2) Can a TMS Help Me Reach My Sustainability Goals?
Yes! By using smart routing algorithms, you can reduce fuel consumption and emissions. Plus, by automating manual processes, you save time and money.
3) How Will a TMS Reduce Costs and Help Me Grow My Revenue?
Definitely. A TMS can help you increase revenue by reducing costs. For instance, it can automate manual tasks like invoicing and billing. In addition, it can improve efficiency by allowing you to view real-time data. It can also help you reach sustainability goals by optimizing routes and minimizing fuel usage.
Final Remarks
The TMS is a vital tool for managing all aspects of your supply chain. From tracking shipments to optimizing routes, there's no doubt that a TMS will benefit your company. However, before investing in a solution, consider various key factors, including but not limited to integration capabilities, support services, customization options, cost, and scalability.
Are you ready to learn more about how a TMS is crucial to your strategic success? Perfect! Check out our website today for further insights and practical tips on making your TMS solution work for you.
Sources
https://www.grandviewresearch.com/industry-analysis/transportation-management-systems-market
https://www.arcweb.com/market-studies/transportation-management-systems
https://www.shopify.com/sg/retail/shipping-delays
https://www.aceee.org/