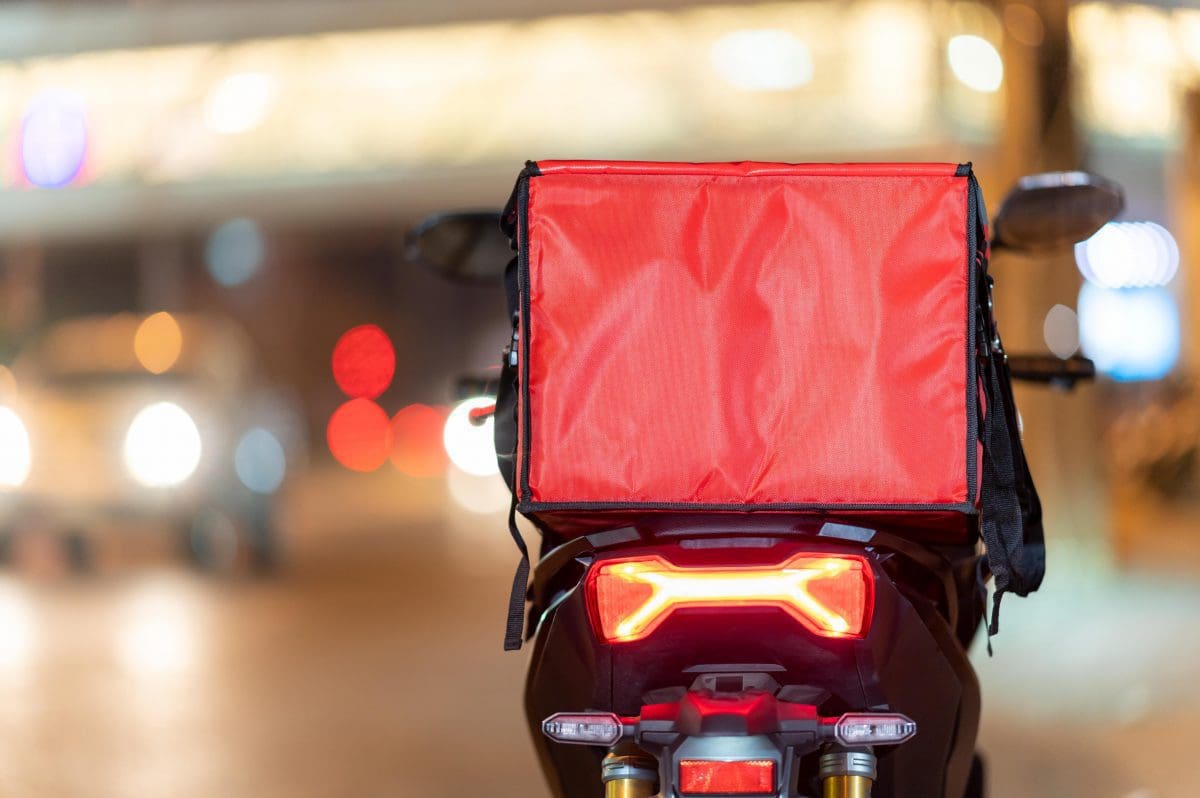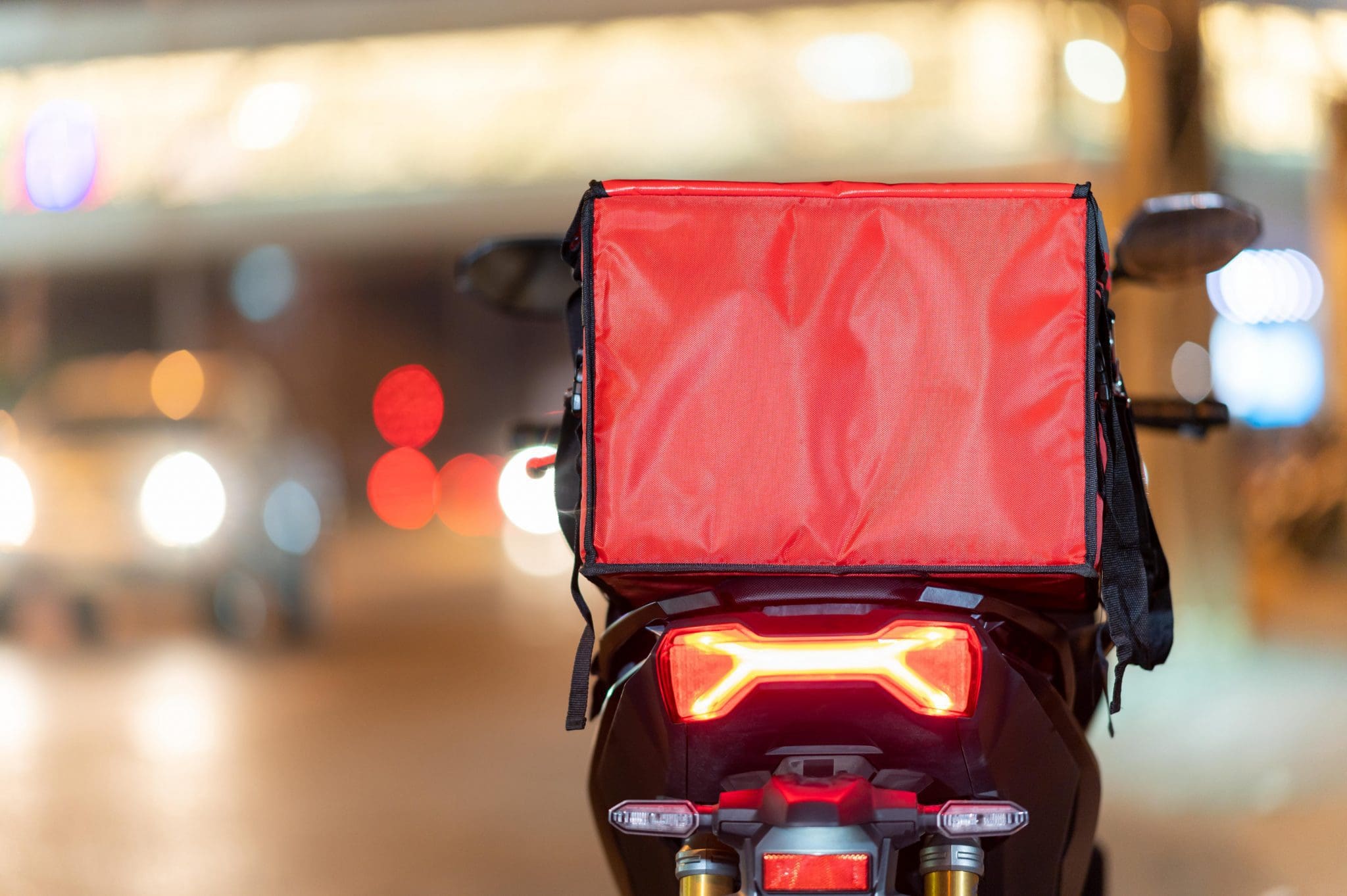 The rise in popularity of third-party delivery services has revolutionized the way we enjoy our favorite meals, shop for groceries, send flowers, and more. With just a few taps on our smartphones, we can now have restaurant-quality food or the week's groceries delivered right to our doorstep. These services have quickly become a go-to choice for consumers seeking convenience and a wide variety of options.
But amidst the growing popularity, it's natural to question the worth of partnering with a third-party service. Are the benefits truly worth it? Today we're taking a look at third-party delivery services, exploring their immense popularity, and helping you determine whether they are the right fit for your business.
The Popularity of Third-Party Delivery Services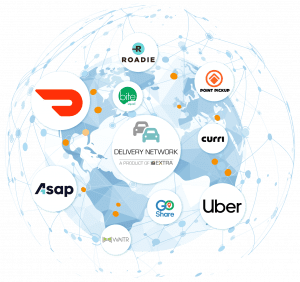 Over the past few years, third-party delivery services have witnessed an unprecedented surge in popularity. The convenience they offer, along with real-time order tracking and estimated delivery windows, has captured the attention of consumers worldwide. People now expect the option to order from their favorite restaurants through these services, and the demand continues to grow.
One significant reason for the rapid rise in the use of third-party delivery services was the COVID-19 pandemic. The need for contactless transactions and safe dining alternatives propelled the adoption of online ordering and delivery. Restaurants and other businesses had to adapt quickly to meet customer demand, and third-party services provided a lifeline for many establishments, allowing them to continue serving customers while maintaining social distancing protocols. Now that the pandemic has passed, consumers want and expect the same convenience in ordering and delivery.
Now, let's address the question on everyone's mind: Is partnering with a third-party delivery service worth it for your business? The answer lies in the numerous benefits these services bring to the table including, but not limited to, the following:
Partnering with a third-party delivery service opens the doors to a wider customer base
Third-party delivery services also cater to the needs of customers who prefer the convenience and safety of food delivery
Partnering with a third-party service can help you reduce costs
Working with a third-party delivery service can also lead to increased brand awareness and customer acquisition
The Importance of Third-Party Delivery Services
For the restaurant industry, among many others, understanding the significance of third-party delivery services is important. These services have become ingrained in our modern food and shopping culture, shaping consumer expectations and driving the growth of online ordering and delivery. What are the key factors that make them crucial for the success of your business?
Today's consumers have come to expect the convenience and ease of ordering through food delivery and online shopping apps. With just a few taps on their smartphones, they can browse through a wide array of restaurants and cuisines, place orders, and have their favorite meals delivered to their doorstep. This shift in consumer behavior and preference has created a significant opportunity for restaurants and other businesses to tap into a broader customer base.
Advancements in technology have been a key factor in improving the integration of third-party delivery services. Innovations in smartphones, GPS tracking, and other technological tools revolutionized the entire delivery process. Seamless integration with restaurant point-of-sale (POS) and management systems has become more accessible for easy order-taking, tracking, and fulfillment. Through technological advancements, many of the barriers that once made partnering with third-party services complex and time-consuming have been eliminated.
By embracing the new technology and integrating third-party delivery services into their operations, businesses can streamline their workflow, optimize efficiency, and provide better customer experience.
Dive deeper into the world of last mile logistics by downloading our latest white papers for free!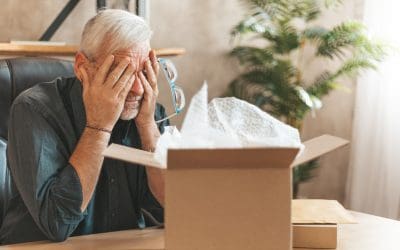 Discover the challenges involved with last mile product returns and learn how you can solve the reverse logistics hassle.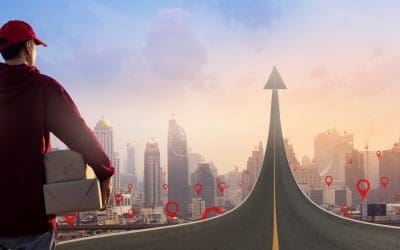 In this white paper, we discuss the Delivery Network model that reimagines third party delivery and modernizes delivery operations.
Benefits of Third-Party Delivery Services
When it comes to the success of your restaurant or business, partnering with third-party delivery services can unlock a multitude of benefits. Let's explore how these services can transform your business and help you thrive in even the most competitive industries.
Access to a wider customer base: By joining forces with third-party delivery services, you gain access to a vast and diverse customer base. These platforms attract millions of users actively seeking dining and shopping options, exposing your restaurant or company to a broader audience that may not be in your regular geographical location. The expanded reach can significantly boost your visibility and attract new customers who may become loyal patrons.
Seamless integration and quick order taking: One of the standout advantages of these delivery services is their seamless integration with existing restaurant and business operations. Through advanced technology and user-friendly interfaces, these platforms enable quick and efficient order-taking. Orders are transmitted to your restaurant or business in real time, ensuring prompt preparation and delivery. It saves valuable time and allows you to focus on delivering exceptional culinary experiences and products.
Expanded delivery reach: Many third-party delivery services offer crowdsourced delivery options, allowing you to extend your delivery reach beyond your immediate vicinity. This means you can cater to customers outside your typical delivery radius. Using the power of crowdsourcing allows you to easily meet the demands of a larger customer base without the need for additional delivery infrastructure.
More delivery options and flexibility: Partnering with a delivery service provides your customers with a range of delivery options and great flexibility. They can choose from different delivery methods like curbside pickup or contactless delivery, based on their preferences and convenience. With more options to offer customers, you increase the likelihood of happy customers who will return with repeat orders.
More efficient deliveries with faster service and often lower prices: Third-party delivery services are known for their efficiency, guaranteeing prompt deliveries that meet customers' expectations. With optimized logistics and dedicated delivery personnel, these services strive to provide faster service, reducing waiting times and boosting customer satisfaction. Some platforms even offer competitive pricing, allowing customers to enjoy your products and offerings at lower costs which is an extra incentive for them to choose your company or restaurant.
Delivery tracking for customers' convenience: One of the key benefits of these delivery services is the ability for customers to track their orders in real time. Through intuitive apps and tracking features, customers can monitor the progress of their delivery. It adds a level of convenience and peace of mind that creates a positive dining or shopping experience and fosters customer loyalty.
Improved customer service through convenience and amenities: Partnering with an external delivery service elevates customer service by allowing customers to easily browse menus or product listings, place orders, and pay within the user-friendly interfaces of these platforms. Customers even have the ability to customize their orders, like specifying dietary preferences and leaving feedback.
Lowered business costs: Outsourcing delivery operations to third-party services can significantly lower your business costs. By relying on their delivery infrastructure, there is no need for maintaining your own fleet of vehicles and the insurance, labor, and other expenses that go with them.
Acquisition of new customers and increased sales: Partnering with third-party delivery services offers the potential for acquiring new customers and increasing sales. As your business becomes more visible on these platforms, you attract customers who may not have discovered your establishment through traditional means.
Streamlined labor and workflow optimization: Integrating third-party delivery services into your operations can help you make the most of your labor force and workflows. With orders seamlessly transmitted to your business, your staff can focus on preparation and other essential tasks rather than managing phone orders. This allows for smoother operations, fewer bottlenecks, and greater productivity.
Enhanced brand awareness and trust-building: Partnering with the right reputable delivery services can significantly enhance your brand awareness and build trust among customers. These platforms showcase your business or restaurant to a vast user base, providing an opportunity to highlight your offerings and receive user reviews. Positive reviews and ratings can strengthen your brand reputation and build consumer trust.

Steps to Partnering With a Third-Party Delivery Service
Expanding your business's reach through third-party delivery services requires careful consideration and planning. To ensure a successful partnership, here are some things to keep in mind:
Researching and Comparing Different Services
Start by researching several third-party delivery services available in your area. Examine their reputation, user base, and delivery coverage. Pay attention to customer reviews and ratings to gauge the quality of service provided. By comparing different options, you can better determine the service that aligns best with your company or restaurant's needs and goals.
Checking Compatibility, Availability, and Incentives
Before finalizing any partnership, assess the compatibility of your operations with the selected third party's delivery service. You'll want to be sure they integrate seamlessly with your existing point-of-sale (POS) system and management tools. Also, consider the availability of delivery personnel in your area and the service's delivery hours. Finally, ask about any incentives or promotional programs they offer to attract customers to your business.
Evaluating Consumer Demand in the Area
Take a close look at the consumer demand for delivery services in your local area. Consider factors like population density, customer preferences, and competition. Is there enough demand to justify partnering with a third-party delivery service? It's time well spent helping you gauge the potential success and profitability of the partnership.
In doing some research ahead of time, you can establish a partnership with a delivery service that meets your specific needs and improves your business or restaurant's reach.
Setting Up Partnership and Order Preferences
Once you've found a suitable third-party delivery service, it's time to set up the partnership and configure your order preferences.
Start by creating an account with the chosen delivery service. Provide the necessary information about your business or restaurant, including menu items or products, pricing, and any specific instructions for packaging or delivery. Take advantage of the platform's features to highlight your unique offerings and create an appealing online presence.
Next, decide how you want to receive orders from the third-party delivery service. Most services offer two options: through their dedicated app or through an integrated POS system. Going with the app makes it easy to access incoming orders, manage those orders, and communicate with delivery drivers. If you go with the POS integration, the order flow is enhanced and offers an easy, synchronization between your operation and the delivery service.
Filling and Managing Orders
Once the orders are received through the third-party delivery service, it's critical to have an efficient process in place to guarantee timely delivery and customer satisfaction.
Orders Received at the Business or Restaurant and Transmitted by the Service
When a customer places an order through the third-party delivery service, the order details are transmitted to your business or restaurant. These details usually include the customer's name, delivery address, order items, and any special instructions. It's vital to have a system in place to promptly receive and process these orders to avoid delays and errors.
Delivery Driver Pickup and Customer Delivery
After the order is received and prepared at your restaurant or company, a delivery driver from the third-party service will be assigned to pick up the order. They arrive at your location, collect the packaged order, and begin the delivery process. The delivery driver will follow the designated route to reach the customer's location for fast and safe delivery.
Verification of Completed Deliveries
Once the delivery is made, it's important to have a mechanism in place to verify the completion of the delivery. Some third-party delivery services provide features like delivery confirmation through their app where the customer acknowledges the receipt of the order. This verification step ensures that orders are successfully delivered and any problems can be promptly addressed.
By having a streamlined process for filling and managing orders, you can keep everything flowing smoothly and maintain a high level of customer satisfaction.
Better Yet, Join a Delivery Network!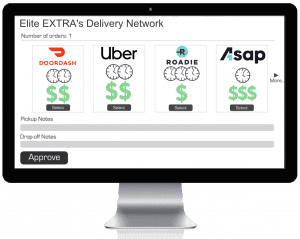 The rise in popularity of third-party delivery services has revolutionized the way businesses and restaurants operate and meet customer demands. The benefits of partnering with these services like accessing a wider customer base, streamlining operations, and increasing brand awareness, can't be overlooked.
However, partnerships can be tricky. Eliminate the risks partnerships bring and gain access to multiple third-party providers through a delivery network! Elite EXTRA has a convenient Delivery Network that connects businesses to millions of drivers. Our platform provides you with a single point of access to multiple third-party couriers and transportation services to get your orders delivered quickly. Grab the many benefits of third-party delivery services today and take your business to the next level. Get started today!
Sources
https://pos.toasttab.com/blog/third-party-delivery-service
https://cloudkitchens.com/blog/benefits-of-hiring-third-party-food-delivery-services
https://fitsmallbusiness.com/pros-cons-third-party-delivery-services/