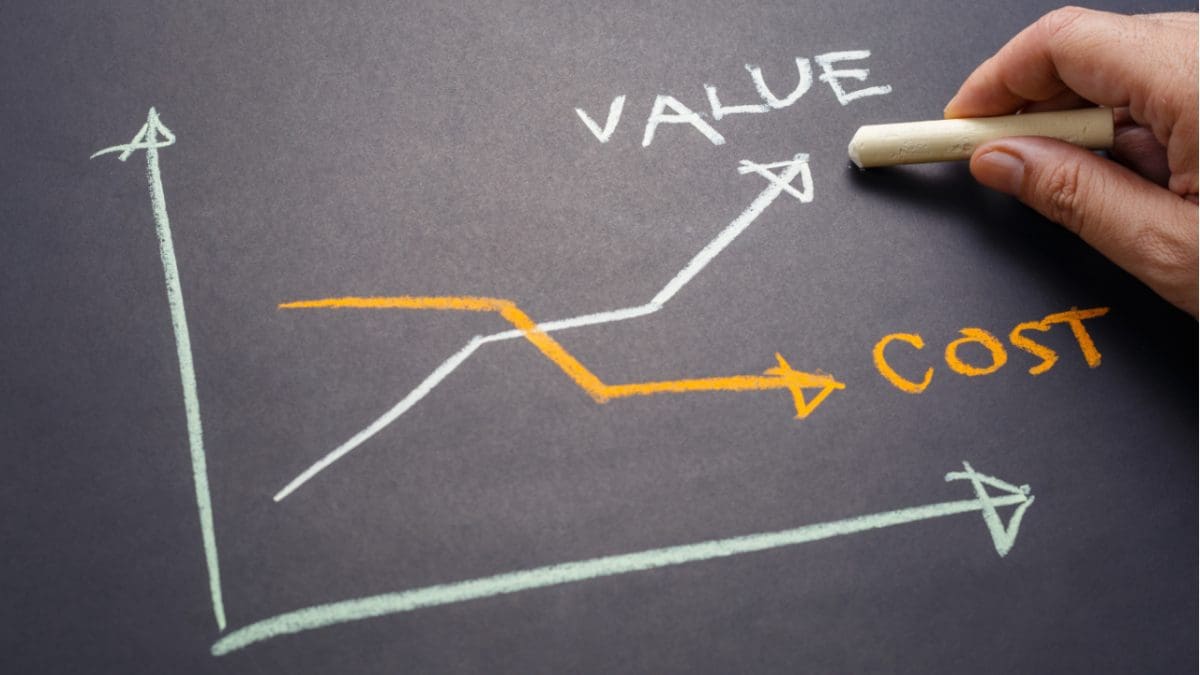 How to Balance Customer Expectations with Business Needs
Many eCommerce retailers and business owners offer consumers free returns to increase customer satisfaction and drive revenue. However, free return policies come with significant financial costs that often cut into business profits. According to the National Retail Federation, consumers return as much as 30% of online purchases. While this keeps consumers happy and allows retailers to remain competitive, the cost of returns adds up, resulting in losses.
In this article, we take a closer look at the cost of customer returns and how much they cost your business and provide tips for managing and minimizing these hidden costs.
How Much Are Returns Really Costing You?
Too much. According the the National Retail Federation, the average rate of return In 2022 was 16.5% or $816 billion. That means the average retailer incurred $165 million in returns for every $1 billion in sales.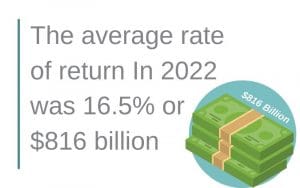 Furthermore, the cost of handling a return is approximately 17% of the purchase cost, and this accounts for product handling, shipping, and transportation costs. Other studies suggest this price can go as high as 30%. Most online orders have an average margin of $10, and the average cost of one free return is $15. When you do the math for a $50 purchase, this is how much your business loses:
$50 product
10 percent margin = $5
Return costs = $15
Net loss = $10
In this case, your business will have to sell at least three units of the same product to recover the cost of one single return. And this doesn't even take into account return fraud. For every $100 in return products accepted, online retailers lose $10.30 to return fraud.
According to NRF, consumers returned $218 billion of online purchases last year, and 10.6% ($23.2 billion) were deemed fraudulent.
Annual Loss on Returns
According to research, returns cost retailers $100 million annually or an average loss of 3.8% in profit per company. Companies in certain sectors, such as apparel and auto parts, lose more money on returns when compared to others. On average, the sectors with the highest customer return rates are:
Auto parts – 19.4%
Apparel – 12.2%
Housewares and home improvement – 11.5%
Why Returns Cost So Much
When it comes to the cost of returns, it's not only the cost of the refund for the returned merchandise your company absorbs. There are other hidden costs that add up, making returns significantly costly. These hidden costs include:
Shipping Costs: This comprises the expense of managing the entire carrier network, such as picking and dropping off returns and transporting them to the collection warehouses.
Customer Service Calls: This comprises the time, effort, and money customer service teams spend responding to customer returns, issuing refunds, and following up on returns.
Warehousing and Refurbishing Costs: This comprises the cost of leasing space for returned deliveries and employing people to ascertain the condition of returned merchandise and authorize returns.
Value of the Returned Product: Some merchandise (especially seasonal products) lose value the longer they stay in the return process. This makes it hard for you to resell it at full price, forcing you to offer discounted prices.
Environmental Costs: 10% of all returns end up in landfills and the expenses used to package, ship, and re-package are wasted.
It's common for retailers to only focus on transportation costs when returns are much more complicated than that.
Managing Customer Expectations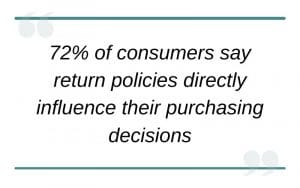 If you sell online, free returns are an unavoidable reality. According to a recent study, 72% of consumers say return policies directly influence their purchasing decisions. This means most customers won't purchase an item if they're not guaranteed a free return. A good return policy converts consumers into paying customers and leaves a good first impression of your brand. It also ensures you stay ahead of the competition.
However, to create an effective free return policy for your company, you must first understand what consumers want and expect regarding returns. This way, you can manage these expectations to ensure a seamless customer experience.
What Current Customers Expect When It Comes To Returns
Here's what consumers expect when it comes to returns:
They want a hassle-free, no questions asked return policy.
They expect a reasonable amount of time after purchase to decide whether to keep the order or process the return and ship it back.
They don't want to pay for returns (free return policy).
They expect a "low effort" return process, such as a courier collection service that picks up returns, eliminating the need to return packaged items to the post office.
They expect full refunds if they're not happy with the merchandise.
They prefer to receive credit refunds or cash for returns.
They expect effective and constant communication before, during, and after the return process.
They expect a fast return process
Following These Expectations
It can be tempting to follow the above mentioned expectations to remain competitive and increase customer satisfaction and loyalty. However, some of these customer expectations pose substantial financial risks for your business.
For example, if you implement a no-questions-asked return policy, consumers will have the power to do what they want and simply hand back products as they please. This not only increases return fraud but also the percentage of returns you get. Remember, the more returns you get, the higher the cost of returns, which cuts into profitability. Similarly, if your business can't afford free returns but still offers them, you lose money in revenue.
Instead of following all consumer return expectations, make an effort to manage them so your consumers are happy and your business minimizes the cost of refunds.
Finding A Balance With Customer Satisfaction and Returns
Here are six ways to find a balance between customer satisfaction and returns:
1. Optimize Your Returns
Optimizing your returns process involves collecting, assessing, and analyzing returns data to improve operational efficiency, increase customer satisfaction, and minimize the cost of returns. This data provides unique insight into where things are going wrong in the returns process, costing your business money. It's vital to use the data collected to inform your returns approach, ensuring you manage customer return expectations without losing revenue.
When optimizing your returns process, start by identifying what areas of your returns process cost you the most. This can be shipping, warehouse operations, or customer service. Once you determine the areas that cost you the most, create and enact a plan to address these problems.
For example, if shipping is your largest return expense, you can partner with a third-party logistics company to help manage and control costs. You can also diversify your carrier network by partnering with multiple shipping companies offering different services. This eliminates your dependency on one courier while ensuring you get competitive rates for shipping returns.
Another way you can optimize your returns is to automate the entire returns process, right from when a customer requests a return to when they return and exchange the merchandise. Automating this process helps your business initiate and authorize returns and keep track of returned merchandise. It also reduces the processing time for a return by 90%, increasing return efficiency and effectiveness.
However, don't rely on your own internal systems to optimize your returns. It costs more and is time-consuming. To save time, money and effort, adopt returns specific automation software like Returns Automation, which simplifies the returns process for you and your consumers.
Returns Automation works by receiving return requests, authorizing them, scheduling pickups, and verifying the authenticity of returned products. The software also manages all your product returns on one simple dashboard to make it easy to track and check the statuses of returns.

2. Clarify Your Terms Policy
Being honest and transparent plays a huge role in customer satisfaction. If you want consumers to gain your trust, be upfront about your returns policy. This means no hidden costs or absurd promises that you can't keep. For instance, if you can't pay for returns, clearly state in your policy that you don't offer free returns, but offer the lowest shipping rates for returning products.
If you're having problems with your current policy, pinpoint the biggest areas of concerns and rewrite them. You can ask customers for feedback regarding your terms policy. This will give you unique insight into the challenges they're facing when returning your merchandise. Use this feedback to re-write your policy and keep the language simple. Experts recommend writing in a conversational, friendly, and easy-to-read language. You don't want to intimidate or confuse your customers but instead offer reassurance.
After clarifying your returns policy, actively promote it to make it easy to find. Promote it on your homepage, checkout pages, newsletters, and shopping carts. Actively promoting your returns policy reels in more customers, so make a point to include it anywhere it makes sense.
3. Set A Clear Return Window
If you don't specify the time frame in which customers can return products, you'll have people returning items months down the line. Such returns result in dead stock that cost your business money, especially if the products are no longer in season. On the other hand, choosing not to accept the returns increases the number of unhappy customers.
Avoid these issues by setting a clear time period for returns and exchanges. The average return period consumers expect after a purchase is between 30 and 60 days.
4. Define the Condition of Returns
It's no secret consumers can take advantage of return policies. For example, some may return used products while others may return items they've damaged or defected. You cannot re-sell such merchandise, increasing your cost of returns.
To minimize this, explicitly state what condition returned products need to be in to be accepted. This can be anything from having their original tags to not being used outdoors. For apparel items, you can state that the clothes must not be worn or laundered. You can also include instructions of how returned products need to be packaged. Just include reusable packaging bags in orders.
5. Clarify Your Refund Type
Make sure customers know what refund option your provide. Normally, most online retailers provide either in-store credit or full cash refunds. What you choose varies depending on your business and goals. If you want to boost business sales, in-store credit is a great choice. Customers are more likely to use in-store credit to purchase another item you stock.
Alternatively, if you want to keep your consumers happy and satisfied, you may want to offer full cash refunds. Many consumers prefer getting full refunds as opposed to in-store credit.
You can also provide both, but be clear on the exact circumstances for either. For instance, you can state you only offer full refunds if consumers provide receipt of purchase.
6. Create A FAQ Page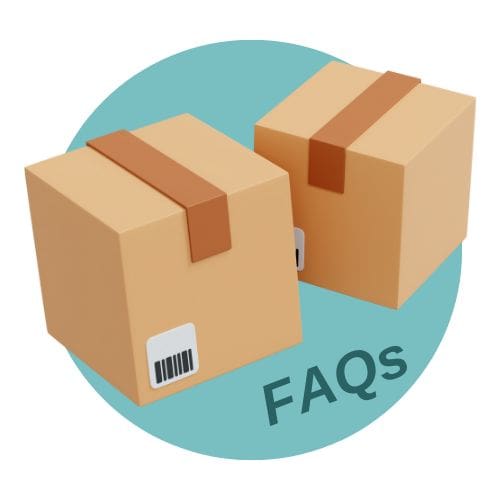 Lastly, create a FAQ page to manage customer return expectations. A FAQ page gives customers answers to return-related questions and concerns they may have. It also gives consumers insight into your returns process, ensuring they understand what you can or can't do for them. Some of the common return questions to include in your FAQ are:
How do I place a return request?
How long does the return process take?
Do I pay for the return?
How do I check the status of a return?
Can I exchange the item for another product?
Can I get a full refund for my return?
What if I received a defective item?
Bottom Line
Returns can cost your online business a lot of money when not managed effectively. From shipping and warehousing costs to customer service and environmental expenses, the cost of returns can negatively impact you profitability.
Luckily, by knowing and understanding customer return expectations, you can implement strategies that increase customer satisfaction while minimizing return costs. Steps such as automating your returns process, promoting your returns policy, clarifying return terms, and defining the condition of returned goods go a long way in improving your returns process and lowering costs.
At Elite EXTRA, our solutions help your business manage and control the costs associated with returns. Whether you're looking to improve the customer experience during returns or keep track of customer returns, our Returns Automation software is an excellent choice.
Get in touch with us today to minimize the cost of returns with Returns Automation software.
Sources
https://www.cbre.com/insights/viewpoints/reverse-logistics-tis-the-stressful-season-for-holiday-gift-returns
https://nrf.com/media-center/press-releases/2022-retail-returns-rate-remains-flat-816-billion
https://nrf.com/media-center/press-releases/retail-returns-increased-761-billion-2021-result-overall-sales-growth
https://www.cnbc.com/2016/12/16/a-260-billion-ticking-time-bomb-the-costly-business-of-retail-returns.html
https://www.cnbc.com/2022/01/25/retailers-average-return-rate-jumps-to-16point6percent-as-online-sales-grow-.html
https://nrf.com/media-center/press-releases/retail-returns-increased-761-billion-2021-result-overall-sales-growth