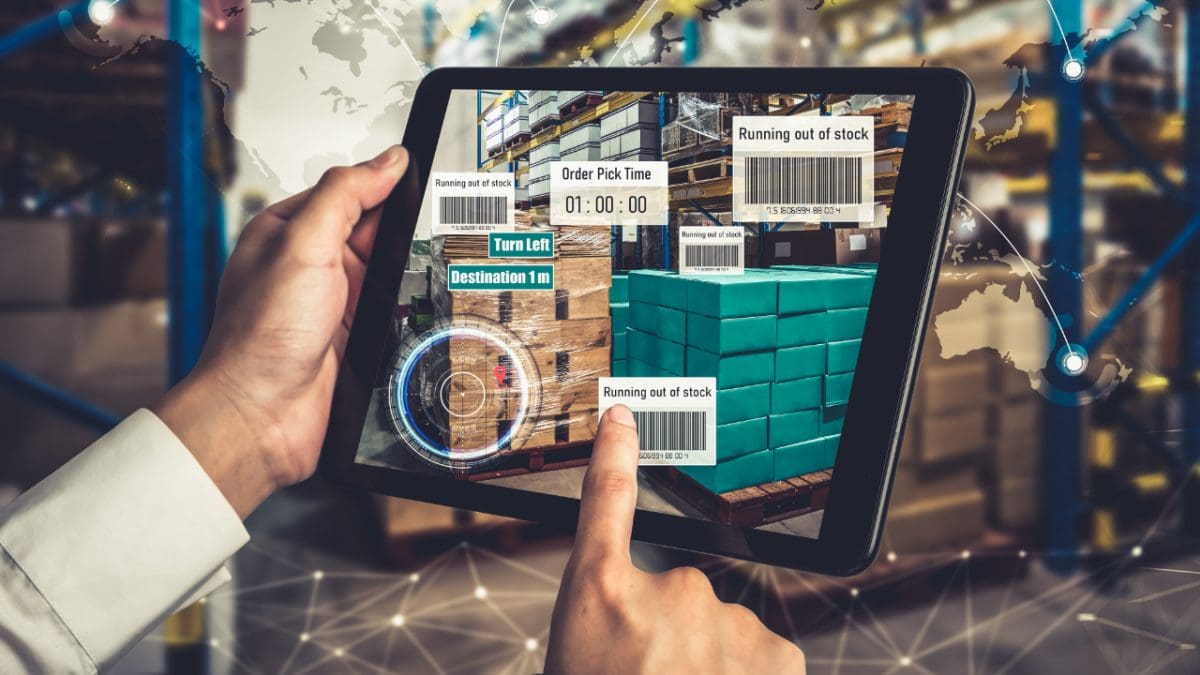 Steps to Streamlining Your Returns
Returns have always been a challenge for eCommerce businesses. While they make customers happy, returns processing comes with hidden costs that cut into profitability. Unfortunately, you can't forgo returns altogether, especially if you want to increase customer satisfaction, loyalty, and retention. According to research, 77% of customers will shop again from a brand offering a positive customer experience.
Therefore, you should take advantage of your returns and have a reliable process in place to create the best experience for your customers. In this article, we discuss how you can streamline your company's return process to keep it simple, effective, and straightforward.
Basics of the Returns Process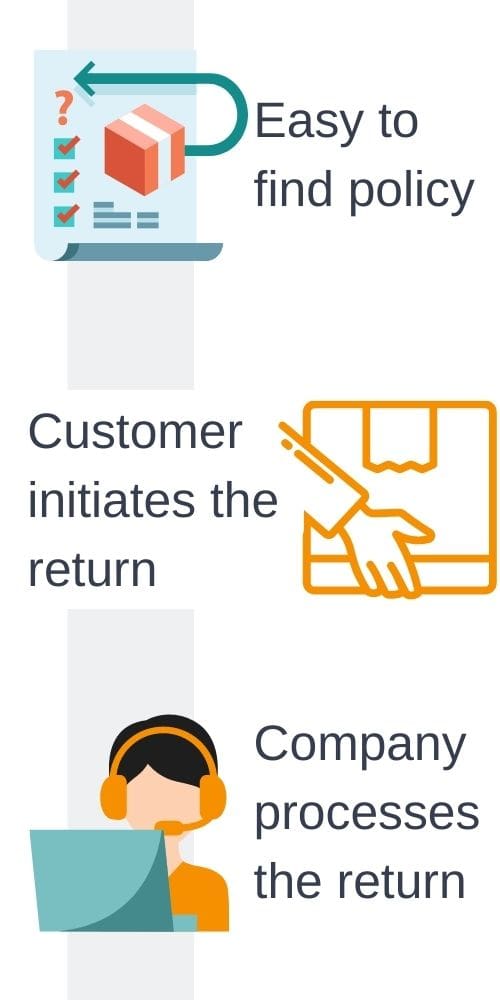 Returns processing refers to the act of a customer taking previously bought merchandise back to the retailer for a refund, exchange, or store credit. Consumers return 30% of products purchased online, which shows that processing returns is inevitable in the eCommerce sector.
The returns process starts when a consumer wants to return merchandise and ends when the business collects, sorts, refunds, and restocks the item. When approached right, the returns process can be more of an opportunity than a burden. It can help you build a loyal customer base, make customers happy, and create a good impression of your brand.
We will teach you how to streamline your returns process and everything in between to ensure you enjoy these benefits and more.
How to Streamline Your Returns Process
Here's how to streamline your returns process at each stage:
1. Let's Start at the Very Beginning: The Return Policy
The first stage of the returns process begins with the customer thinking about returning your merchandise. But before making any final decision, they will likely review your returns policy to familiarize themselves with your terms and conditions.
In this case, ensure your policy is easy to find by promoting it on your website, newsletter, shopping cart, and checkout pages. Your customers should never have to search for your policy. They'll easily give up and assume your returns process isn't fast and efficient.
Similarly, write your policy in simple, easy-to-read, and understandable language to avoid confusion. Don't use jargon or complex terms, and never copy-paste your policy from another site. Returns aren't one-size-fits-all, and writing your own reassures your consumers you have their best interest in mind.
When writing your policy, be clear on what consumers can expect, but don't use intimidating words or phrases. The goal is to have a simple, hassle-free, and easy-to-understand policy that garners customer trust and loyalty. Some other tips that can help at the beginning phase include:
Your policy should feature keywords but not require a dictionary.
Include details in your returns policy, such as the return time frame, who they should contact, acceptable condition of purchased merchandise, how much it will cost, and where they should send the merchandise.
Tailor the terms and conditions according to your business
Want more industry insights?
Subscribe to our newsletter to receive weekly last mile logistics insights directly to your email inbox each week!
2. Customer Initiates the Return
Once the customer finds and reads your return policy, they'll likely initiate the returns process. Use this opportunity to build trust by making the returns process easy. Studies show that 92% of customers would return merchandise to a business that offers an "easy" or "very easy" return process.
To make the returns process seamless and hassle-free, have a portal where the customer can take action first. Ensure this portal is automated to simplify placing and tracking customer returns. In your portal, include the following sections:
Return Reasons: Why the customer wants to return the merchandise. It can be anything from wrong product ordered or damaged product to product no longer needed or product not received as expected.
Return Actions: The resolutions you offer, such as exchange of the product, repair of the product, or a full refund.
Customer Notes: Any additional notes the customer would like to add.
It's essential to note that 79% of consumers want free return shipping. So, if you offer free returns, be sure to provide your customers with shipping labels. The consumer will follow the return instructions mentioned on your portal, initiating the return.
3. Company Processes the Return
After the customer initiates the return on your portal, you'll receive a return request. The customer expects you to respond to the request, offering a refund in terms of the original form of payment, store credit, or exchange for another item. Since they're already unsatisfied with your merchandise, it's wise to respond immediately. An effective strategy is to acknowledge that you've received the request and will process it and get back to them as soon as possible.
During this stage, you'll have to wait for the returned merchandise to be shipped back to you so that you can assess and analyze it. Once you get the merchandise, conduct an audit to determine whether the customer's reasons for returning are valid. For instance, if the reason for the return is that the product is damaged, check for the damage and how it occurred.
After determining the reasons are valid, ensure the product meets your acceptable conditions for a refund. For instance, if it's apparel, ensure the product hasn't been worn or laundered. Similarly, if you had any packaging instructions on your return portal, ensure the customer followed them.
If everything checks out, approve and complete the return and inform the customer via the portal. You can notify them via email or directly on the portal with the resolution you offer. If the return doesn't check out, politely explain why without sounding rude or aggressive.
Processing and completing customer returns can be tedious and time-consuming, so consider automating it using reversal logistics software such as Returns Automation. Returns Automation is a fully integrated returns management software system that allows you to receive, authorize, schedule pickups, and verify the authenticity of returned products.
With this platform, you can easily keep track of customer returns and respond accordingly at each stage of the returns process. For example, when you receive a return request, you can change its status to whatever applies, such as pending, received, authorized, rejected, or repaired items. You can also instantly notify your consumers of the status of their return.
Returns Automation is an all-in-one solution for viewing return requests, tracking returns, and resolving returns. It reports and processes returns automatically, ensuring the process is simple, fast, and efficient. It also allows you to be organized, ensuring inventory remains consistent, as you can restock returned merchandise and keep your accounting straight.
3. Avoiding Waste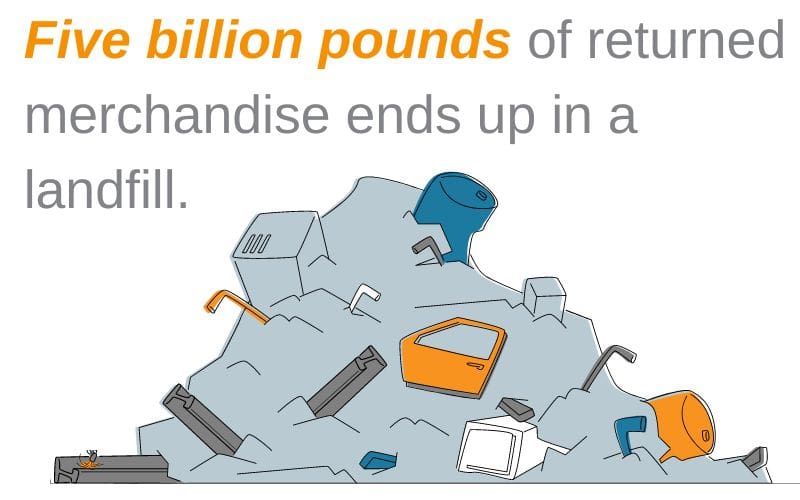 Each year, 5 billion pounds of returned merchandise ends up in landfills. Unfortunately, this creates a giant carbon footprint, adversely affecting the environment. As an online retailer, it's important to know the role your business plays in environmental waste and take measures to minimize and eliminate this waste.
All damaged, defective, or out-of-season returned merchandise is usually dead stock, which companies simply dispose of, increasing environmental waste. One way to avoid waste is by re-selling returned merchandise as second-hand items or at discounted prices. You can do this on your own platform or outsource to third parties that exclusively sell returned items. Rerouting returned stock to other platforms reduces landfill waste by 70%.
Additionally, report items, especially clothing, accurately to minimize the number of returns. 40% of online shoppers order items in multiple sizes and return those that don't fit, which is wasteful. Rather than generic size charts, provide accurate measurements and descriptions of apparel to increase the likelihood of customers ordering merchandise in the right size. You can also invite customers to input their measurements when shopping, so your system can recommend the right size.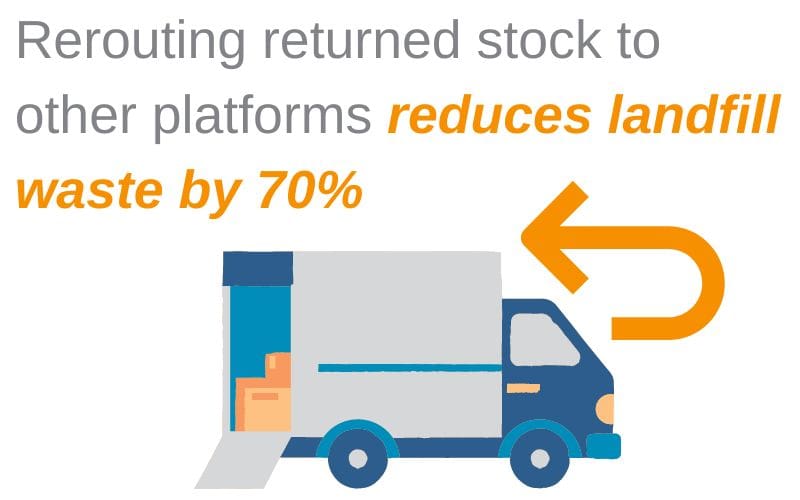 Another way to avoid waste is to figure out what to do with damaged or defective returned products. For instance, you can refurbish damaged goods and sell them for less. Alternatively, you can sell them to liquidators who will resell them to consumers, ensuring they don't end up in landfills.
An up and coming strategy for dealing with returns is the 'returnless' return policy. In this policy, online retailers allow customers to keep and use goods after a refund is issued. This process minimizes environmental waste as the merchandise doesn't have to be shipped back. Similarly, it increases the likelihood of consumers using the item instead of it ending up in a warehouse as dead stock. The consumer can choose whether to keep the product, gift it to family or friends, or donate it.
Benefits of Streamlining Your Returns
Free returns costs eCommerce companies billions of dollars each year. According to research, returns cost business 66% of a product's original price. And, for every dollar in returned merchandise, it costs a retailer between 15 cents to 30 cents to handle it.
This makes it vital for online retailers to streamline their returns and refund process to save money while building customer trust and loyalty. Here are some of the benefits of streamlining your returns processing:
1. Ensure a Smooth Customer Experience
Customers expect online businesses to have a simple, hassle-free, and easy return process. You can achieve this by streamlining your returns process to give your consumers the best return experience. A simple method such as automating the returns process makes initiating, processing, and completing returns quick and effective. Using software to track, authenticate and authorize returns also increases efficiency. With streamlined business operations, your consumers will have a positive and smooth customer experience.
2. Save Money
The amount of time, money, effort, and resources used to manually receive, process, and complete returns results in huge losses for your business. If you want to save money and remain resourceful, optimize and streamline your returns process to improve the productivity of operations and keep customers happy.
Streamlined return processes ensure quality control, quick order fulfillment, satisfied customers, and increased cost-effectiveness.
3. Gives You a Competitive Advantage
A streamlined returns process means your policy is easy to understand and find and your returns process is seamless and efficient. These perks quickly attract loyal customers who will shop from you again simply because you have a great returns process. In today's highly competitive eCommerce landscape, having such a competitive edge ensures you stay ahead and generate sales, leads, and conversions.
4. Increases Customer Satisfaction and Loyalty
The way you handle returns directly affects how consumers feel about your brand. If a consumer has a bad experience with your brand, it's your responsibility to make it right. With a streamlined returns process, you can offer quick resolutions and faster turnarounds that keep them happy and satisfied. Whether it's a full money refund, exchange for another item, or store credit, ensure the process is seamless for the consumer to gain their loyalty and trust.
5. Reduces Waste
It's easy to reuse, resell, or recycle returned merchandise with a streamlined process. You can identify and manage products that are damaged and defective and re-sell them at discounted prices. You can also restock merchandise in good condition without losing it's value, which saves money for your business.
Making an effort to lower the environmental impact of free returns not only increases your profit margin but also improves your brand's reputation for social and environmental responsibility.

Bottom Line
Streamlining returns is a vital aspect of any eCommerce business. It presents an opportunity for your brand to increase customer satisfaction, maintain profitability, and lower it's environmental impact. Implementing methods such as having a return portal, automating the returns process, responding to return requests, and restocking/reselling returned products go a long way in saving money and ensuring a positive customer experience.
No one likes dealing with returns, but when done the right way, your business can profit and remain afloat.
Here at Elite EXTRA, we know reverse logistics can be a costly and time-consuming aspect for online businesses, which makes it vital to outsource to a third-party logistics provider like us. We provide high-quality automating tools to help streamline your returns process. Our returns management software, Returns Automation, helps you track return requests and authorize returns while speeding up pickups.
If you want to learn more about the software and how it can help your business reduce costs, get in touch with us today.
Sources
https://www.prnewswire.com/news-releases/narvar-study-finds-58-of-consumers-intentionally-buy-more-goods-than-they-intend-to-keep-301416568.html
https://www.bbcearth.com/news/your-brand-new-returns-end-up-in-landfill
https://africa.businessinsider.com/retail/free-returns-may-be-a-thing-of-the-past-heres-why-retailers-want-you-to-pay-to-return/w86bkw7
https://www.wmur.com/article/stores-weigh-paying-bring-back-unwanted-items/40427246