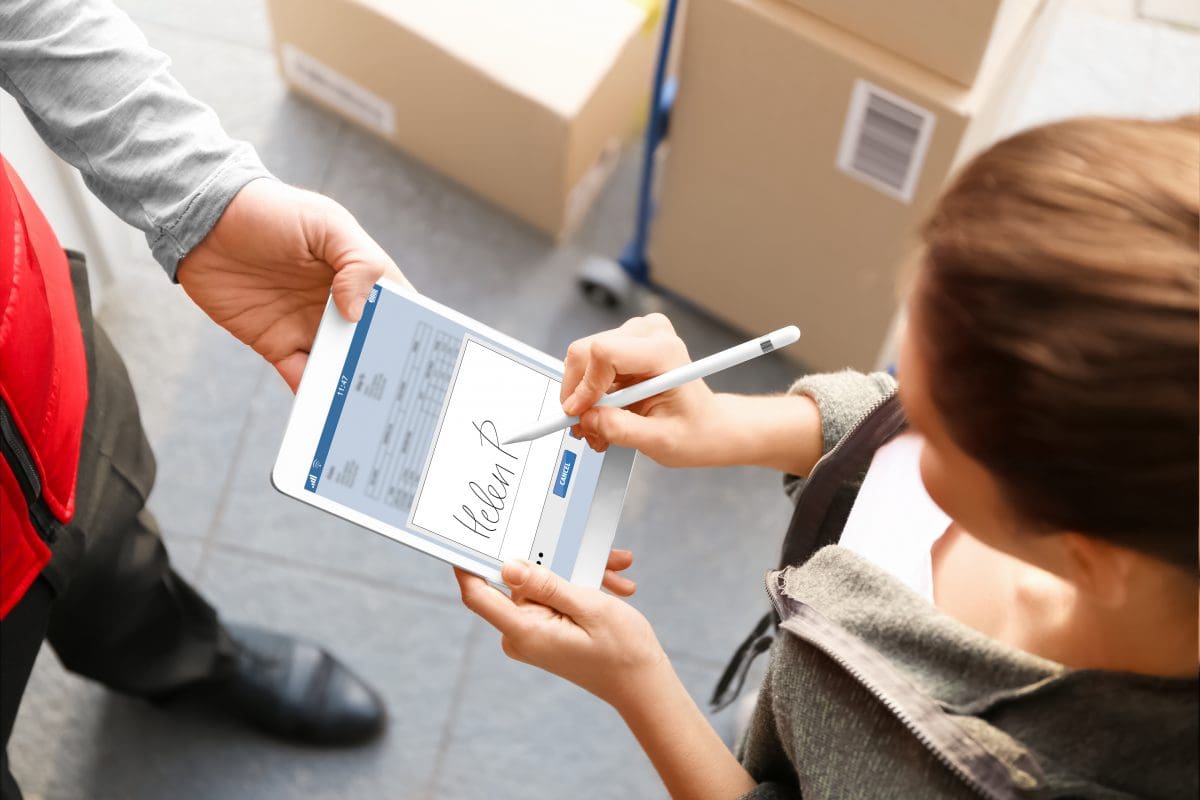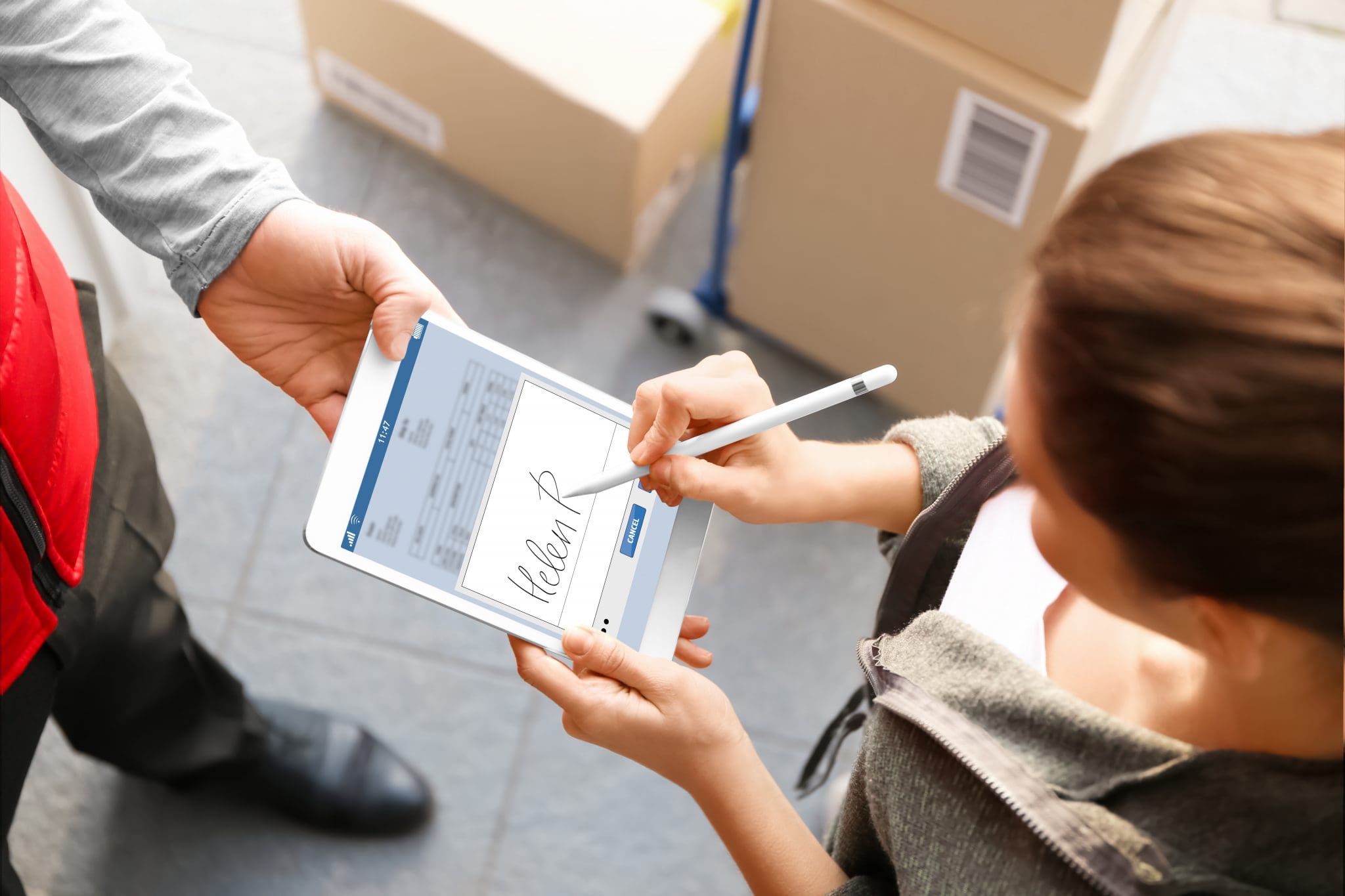 In today's fast-paced business world, ensuring that your deliveries are made accurately and on time is more critical than ever. With the rise of eCommerce and online shopping, consumers expect their purchases to arrive quickly and without issue.
But what happens when a delivery goes wrong? Not only can it lead to frustrated customers, but it can also hurt your bottom line. This is where proof of delivery comes in.
Proof of delivery is a system for capturing and storing evidence that a delivery was successful. This can include various components, such as photos and signatures from the recipient, GPS tracking data, and timestamps.
By providing proof that delivery is complete, businesses can ensure that their customers receive their purchases as expected and can also track and monitor their deliveries to improve efficiency and accuracy.
This post will explore the benefits of using a photo and signature proof of delivery system for businesses. We will also discuss why this system is essential and the different options available to companies.

Benefits of Proof of Delivery
Using a photo and signature proof of delivery system for your business can have numerous benefits, such as:
Reduction in Issues Related to Lost or Undelivered Packages
Lost and undelivered packages can cause many problems for both customers and businesses. Customers may have to wait for their purchases to be delivered, which can frustrate them. In addition, companies may lose money if their products are not delivered on time or at all. A photo and signature proof of delivery system can help ensure that your shipments make it to their destination in one piece and on time.
With a photo and signature proof of delivery system, businesses can provide clear and irrefutable evidence that delivery is successful. This can help avoid customer disputes and misunderstandings and save businesses time and resources they would otherwise spend dealing with lost or undelivered packages.
In addition to reducing the number of lost or undelivered packages, proof of delivery system can also help improve delivery accuracy. By providing clear instructions and information to delivery drivers, businesses can reduce the likelihood of packages being delivered to the wrong address or misplaced en route.
Increased Customer Satisfaction
Delivery accuracy and speed are the two main metrics that customers use to assess a delivery service. Businesses can increase customer satisfaction and loyalty by improving both of these metrics. Businesses that rely on repeat customers or those with a high volume of transactions each year find this to be especially true.
This is because it's easier to retain a customer happy with your delivery service than acquire new customers, and the more satisfied customers are, the less likely they will switch to another business. The latest data from Emplifi shows that about 86% of customers will switch brands for a better customer experience after only two bad experiences. By providing customers with a copy of their POD, they are reminded of their own positive, quick and accurate delivery experience which will reinforce their loyalty.
Additionally, a picture proof of delivery system can provide customers with a clear record of when their packages delivery happened and who received them. This can put customers' minds at ease and may even lead them to place additional orders.
Overall, photos and signature delivery systems can help businesses increase customer satisfaction by providing clear evidence of successful deliveries and addressing potential concerns or issues. This helps build trust and confidence between companies and their customers, leading to increased customer loyalty and repeat business.
Increased Efficiency
With the growing popularity of online shopping and eCommerce, businesses increasingly rely on delivery services to ensure that their customers receive their products on time. This increased reliance on delivery services has increased demand for more efficient and effective delivery methods.
While traditional delivery methods have provided businesses with a certain level of reliability and consistency, they are also often inefficient and slow. As a result, many companies have begun to look for more modernized solutions that can help improve their delivery processes.
By providing a digital, easily accessible record of successful deliveries, businesses can streamline their delivery processes and reduce the time and resources spent manually verifying deliveries.
For example, without photos and signatures as proof of delivery, businesses may need to check and verify each delivery manually, often using paper-based records. This can be a time-consuming and error-prone process, especially for companies with a large volume of deliveries. In contrast, digital photos and signatures provide a clear visual record of successful deliveries that anyone can easily access and verify using a computer or mobile device.
Moreover, proof of delivery can provide real-time visibility into the delivery process. With access to real-time delivery updates and pictures, businesses can monitor the progress of their deliveries and quickly address any potential issues or delays. This can streamline the overall delivery process.
Enhanced Accountability and Tracking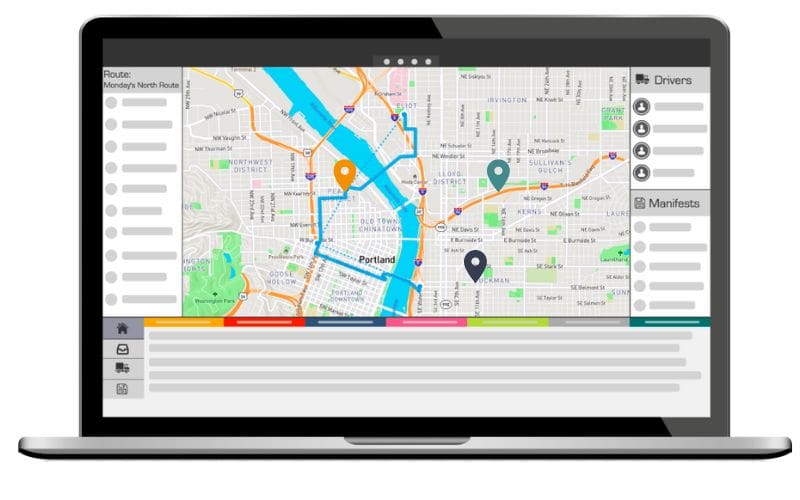 With a clear record of successful deliveries, businesses can hold themselves and their employees accountable for the quality and timeliness of their deliveries.
For example, photos and signatures can provide tangible evidence of a completed delivery. Businesses can use the pictures and signatures during a customer's dispute or misunderstanding as proof of a complete delivery. This can help avoid misunderstandings and conflicts and provide evidence in the event of a legal dispute or insurance claim.
Photos and signatures can also help hold employees accountable for their deliveries. By providing a clear record of who performed the delivery, businesses can track employee performance and identify areas for improvement.
This can help ensure that employees are meeting the company's standards for quality delivery and timeliness, and can help businesses address employees for any issues or mistakes that may arise.
Overall, using photos and signatures as proof of delivery can help enterprises maintain high standards of delivery, quality and timeliness while minimizing misunderstandings with customers.
Improved Delivery Monitoring
As mentioned in the previous section, one of the key benefits of using photos and signatures as proof of delivery is the ability to monitor the progress of deliveries in real time. This can provide businesses with valuable insights into the delivery process and help them quickly identify and address potential issues or delays.
For example, each time proof of delivery is completed at a stop, it is automatically added to a report. This is valuable for the dispatcher because it allows them to monitor exactly which stop the driver is on, and if they have made the correct delivery. If they were to accidentally make the wrong delivery, the dispatcher can contact the driver immediately and resolve the mix up before it is too late.
Additionally, this improved monitoring can benefit the dispatcher when new orders are coming in. If an urgent order were to come in, the dispatcher can review the most recent locations of their driver to see who is the closest, and work it into their current routes without greatly disrupting the other orders.
In addition to providing real-time visibility into the delivery process, photos and signatures can also help businesses improve the overall efficiency of their delivery operations. By providing a clear record of successful deliveries, companies can easily verify that deliveries have been completed and move on to the next step in the process. This can reduce the time and resources spent on manual verification and enable businesses to more quickly and efficiently complete their deliveries.
This enhanced monitoring will help them save time and stress in the long term while overall improving operations.
Reduced Disputes and Chargebacks
Proof of Delivery can help reduce customer disputes and chargebacks by providing clear evidence of successful delivery. If a customer disputes the delivery of their order, a business can quickly and easily provide proof of delivery through a photo or signature.
This can save your business time and resources that a company would have spent on resolving the dispute and can also protect your bottom line by reducing the number of chargebacks.
Additionally, the transparency provided by photos and signatures can help build trust with your customers, reducing the likelihood that they will dispute their orders. While delivery confirmation is not a panacea for all the problems associated with eCommerce, it can effectively mitigate chargebacks and improve customer satisfaction.
By adding this feature to your business and using it consistently, you can ensure that your customers are pleased with their purchases and feel confident about ordering from you again.
What Can Act as Proof of Delivery?
There are several types of proof of delivery a business can use. However, the most common forms of proof of delivery are photos and signatures.
Photos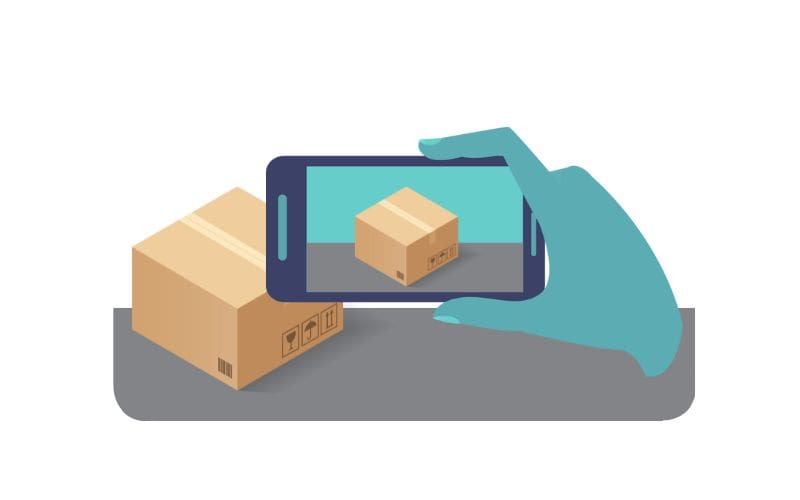 Photo proof of delivery involves taking a picture of the delivered item at the time of delivery. This can provide visual evidence that the item was given to the correct recipient and is in good condition. Proof with delivery photos is handy for delivering large or fragile items, as it can record the item's condition at the delivery time. Additionally, if the delivery driver put the package out of sight to avoid porch pirates, it can help the customer locate their package if they are having difficulty finding it.
Signatures
Signature proof of delivery can come in two formats: physical and digital. As technology advances, digital signature is greatly favored due to automated reporting capabilities and reduction in paper files. Whichever method a company chooses, signature proof of delivery involves the recipient signing a digital or paper document to confirm that they have received the delivered item. This can provide a record of the recipient's delivery acceptance and can be used to verify the delivery if there is a dispute.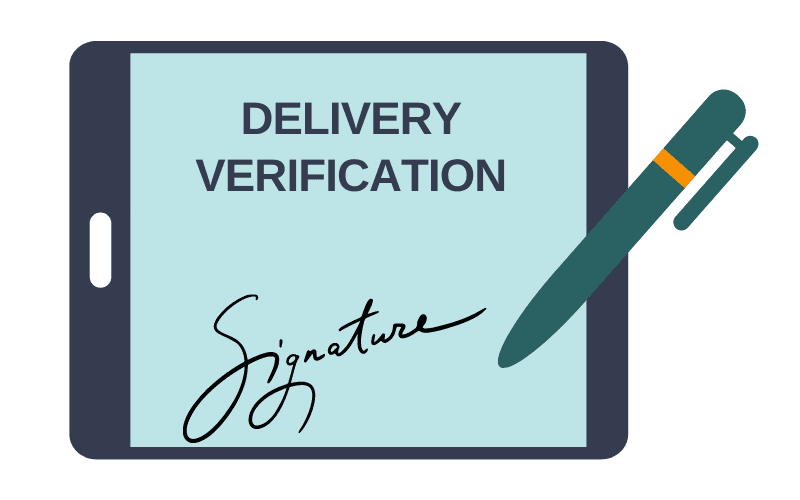 One challenge that arises with signature POD is the need to have the customer present at the time the delivery is made. When the customer isn't present, the driver is unable to collect a signature and will have to leave a delivery attempted notice To avoid this, be sure to give your customers delivery options, accurate ETAs, and clear communication if a delivery is no longer going to arrive as scheduled.
Overall, photo and signature proof of delivery are both effective methods for providing evidence of successful delivery and can help reduce customer disputes and chargebacks.
Who is Responsible for Proof of Delivery?
In most cases, the person or company delivering the item is also responsible for ensuring completed proof of delivery. This means that the delivery driver, courier, or other individual delivering the item is responsible for capturing the evidence of delivery, whether it is a photo or signature.
On rare occasions the recipient may be asked to provide the proof of delivery. Companies stray away from this, however, because it is an extra hassle for customers and is often forgotten about, thus making it unreliable.
Overall, it is vital to establish who is responsible for providing proof of delivery in any given situation to avoid confusion and ensure that the delivery process is successful. You can do this through clear communication and a reliable digital platform for capturing and storing proof of delivery.
Want more industry insights?
Subscribe to our newsletter to receive weekly last mile logistics insights directly to your email inbox each week!
Photos and Signature Proof of Delivery: A Smart Choice for Your Business
Implementing proof of delivery in logistics can benefit your business. This includes increased accountability and transparency in the delivery process, reduced customer disputes and chargebacks, and improved customer satisfaction and trust in your industry.
Using photos and signature proof of delivery can be a powerful tool for businesses in the eCommerce industry and any other business that provides online or physical delivery services. It answers the question of customer satisfaction and reduces the risk of fraud.
Overall, adopting this type of proof of delivery into your operations is a wise business decision that benefits your business and customers. Contact us today for more information on how Elite EXTRA can help you get started with your proof of delivery program. Our complete your last-mile delivery software suite is guaranteed to help you streamline your deliveries.