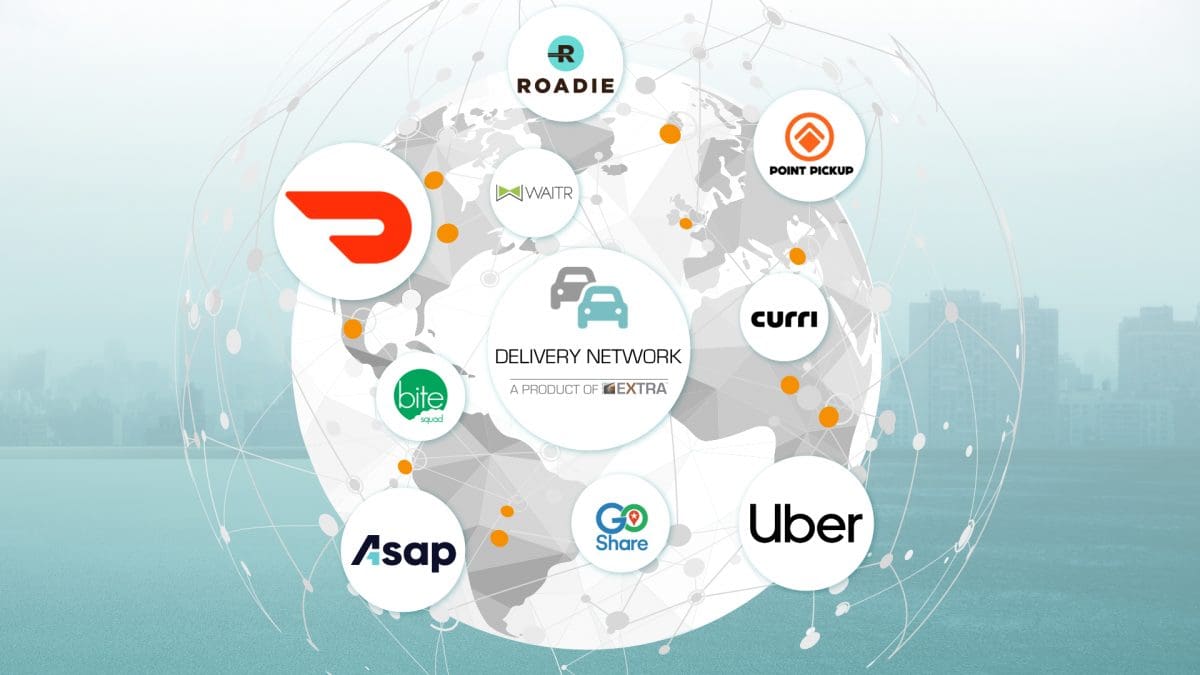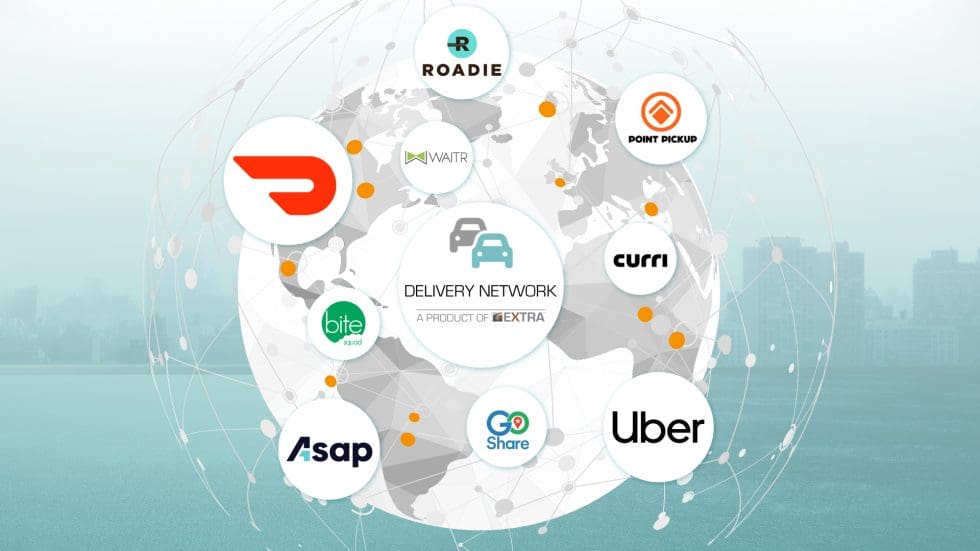 Use Elite EXTRA's Stellar Lineup of Delivery Network Providers To Deliver Your Products
If you haven't started utilizing Elite EXTRA's Delivery Network yet, you're missing out. Delivery Network makes meeting customer delivery demands a breeze by giving you access to the nation's top third-party fleets to complete your deliveries.
At the click of a button, compare the costs and delivery times of fleets like DoorDash, Uber, Roadie, and more. Then, seamlessly dispatch the order to the fleet of your choice and the driver will pick up the product at your location and deliver it to your customer.
Elite EXTRA's Delivery Network
Delivery Network is perfect for an on-demand delivery operation where your internal fleet might be busy. No fleet? No problem. Send an order to the third-party fleet that works best for you and your customer will happily receive their product in no time.
With Delivery Network, you don't have to worry about contracting and billing with each individual fleet. Instead, Elite EXTRA centralizes this entire process meaning that the quick, one-time setup of Delivery Network is all it takes to get started.
Also, you can integrate Delivery Network within your eCommerce platform, and your customers can choose which provider delivers their products.
Delivery Network's Featured Third-Party Fleets
Speaking of delivery providers, here's a look at a few of the featured third-party fleets on the Delivery Network. Each one has its unique benefits. This means no matter the delivery operation you're running you can access a fleet that fits your needs.
It also means you'll never have to be tied down to a single provider. For every delivery, you'll have the opportunity to compare delivery costs and ETAs for each fleet to see which is the best fit.

DoorDash
DoorDash is a leading technology company that offers on-demand third-party delivery fleet services to consumers from local restaurants, grocers, and other retailers. It is one of the largest delivery platforms in the world, with a presence in over 4,000 cities in the United States, Canada, and Australia. The company's platform connects businesses with a network of delivery drivers who pick up and deliver orders directly to customers' doors.
If you're a business looking to deliver your products to customers quickly and conveniently, partnering with DoorDash can be an excellent solution. DoorDash's extensive network of drivers and established infrastructure allow businesses to expand their delivery capabilities without having to invest in additional resources.
Here are the top features of delivering with DoorDash:
15-20 Mile Delivery Range
Delivers Packages Up To 50 lbs
Real-Time Delivery Tracking


Uber
Uber is a multinational transportation network company that provides a platform for connecting passengers with drivers through its mobile app. The company was founded in 2009 to make transportation as reliable as running water, everywhere and for everyone. Today, Uber operates in over 900 metropolitan areas worldwide, providing ride-hailing, ride-sharing, and third-party fleet delivery services.
For businesses, Uber can be an efficient and cost-effective solution for delivering products. The company's on-demand delivery service, Uber for Business, allows companies to request and track deliveries through the Uber app easily. This service can benefit small businesses with no delivery fleet or a need to expand their delivery capabilities quickly. With Uber for Business, businesses can focus on their core operations while leaving product delivery logistics to a trusted partner.
Here are the top features of delivering with Uber:
Multiple Delivery Handling Options
Up to 20-Mile Delivery Range
Delivers Packages Up To 50 lbs
Real-Time Delivery Tracking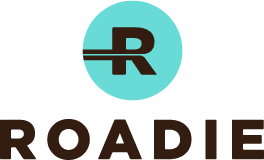 Roadie
Roadie is a crowdsourced delivery service that allows individuals and businesses to send packages and products to destinations across the United States. The platform connects drivers already heading in the same direction as the delivery with businesses looking to get their products to customers quickly and efficiently. With Roadie, companies can save money on shipping costs, while also providing their customers with faster delivery times.
Roadie is backed by one of the largest logistics and shipping companies in the world: UPS. This means that Roadie can be your trusted delivery partner, through the Delivery Network, so you can expand your business' reach.
Here are the top features of delivering with Roadie:
20,000+ U.S Zip Code Coverage
Up to 250 Mile Delivery Range
Single & Multi-Stop Delivery
Multiple Delivery Handling Options
Real-Time Delivery Tracking

ASAP
ASAP, previously known as Waitr, got its start as a U.S.-based online food ordering and delivery company. Now, however, it has expanded beyond food and is delivering products for customers as well. Much like the companies listed above, ASAP uses its large footprint of crowdsourced delivery drivers to help companies meet customer delivery demands.
Here are the top features of delivering with ASAP:
Regional Delivery in 15+ States
Up to 10 Mile Delivery Range
Delivers Packages Up To 50 lbs
Real-Time Delivery Tracking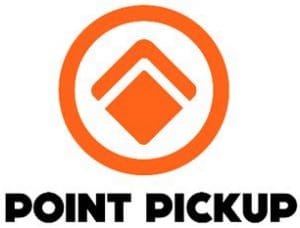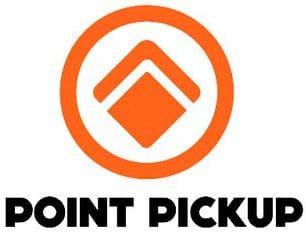 Point Pickup
Point Pickup is a nationwide gig-worker last-mile delivery provider built specifically for retail product delivery. From its start in 2015, the company has been focused on offering a same-day third-party delivery fleet service where retailers can control the end-to-end customer experience.
Point Pickup has built a unique flex worker community where its primary focus is making deliveries. Because of this, its drivers are experienced in the world of last-mile delivery and ensure a positive customer experience. Point Pickup uses its Precision Matching Platform to dynamically match delivery requirements with the best available driver for fulfillment.
Here are the top features of delivering with Point Pickup:
Up to 45 Mile Delivery Range
Delivers Packages Up To 80 lbs
White-Labeled Delivery Options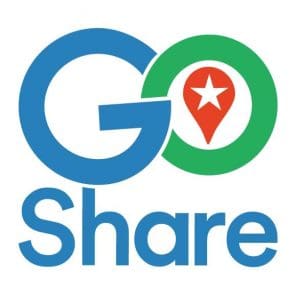 GoShare
GoShare utilizes its crowdsourced third-party driver fleet to optimize the utilization of the world's trucks and make them more accessible to businesses for delivery. Like Point Pickup, the company focuses primarily on delivery and ensures a top-notch customer delivery experience.
GoShare's drivers come equipped with a range of vehicle types (from box trucks down to sedans) to deliver products and pallets of a variety of different sizes. This is a big reason why over 100,000 customers have trusted the company with the delivery of their products.
Here are the top features of delivering with GoShare:
~30Minute On-Demand Delivery
Single & Multi-Stop Delivery
Multiple Delivery Handling Options
Background-Checked Drivers

Curri
Last, but certainly not least, Curri stands apart as a third-party provider that can service commercial delivery needs. Its nationwide fleet of over 2 million drivers includes semi-trucks, straight trucks, flatbeds, low boys, dry vans, and more.
This large variety of fleet types makes Curri the perfect third-party delivery service for building materials, lumber, and other commercial trucking needs. No matter the package, if your customers need it, Curri can deliver it.
Here are the top features of delivering with GoShare:
Hot-Shot Delivery Services
Commercial Shipping Vehicles
Single & Multi-Stop Deliver
Real-Time Delivery Tracking
And More!
This list of providers is just the tip of the iceberg when it comes to delivery options available through Delivery Network. Our network of third-party fleets is continually expanding, and we are always looking for additional partners to add.
It's also important to note that our Delivery Network is not limited to nationwide fleets. Local couriers that your company may be partnered with can also be added as delivery options. If you own a fleet that you would like to have listed on our Delivery Network, reach out to us from our partnership page!
Get Started With Delivery Network
Want to get started delivering with the nation's leading third-party fleets? Reach out to us at Elite EXTRA and we'll set you up on the Delivery Network in no time. No individual contracts. No complicated billing. Just streamlined access to millions of delivery drivers at your fingertips.
Are you already a user of Elite EXTRA's Delivery Network or Routing & Dispatch solutions? Contact us today if you'd like to gain access to more Delivery Network third-party fleets!