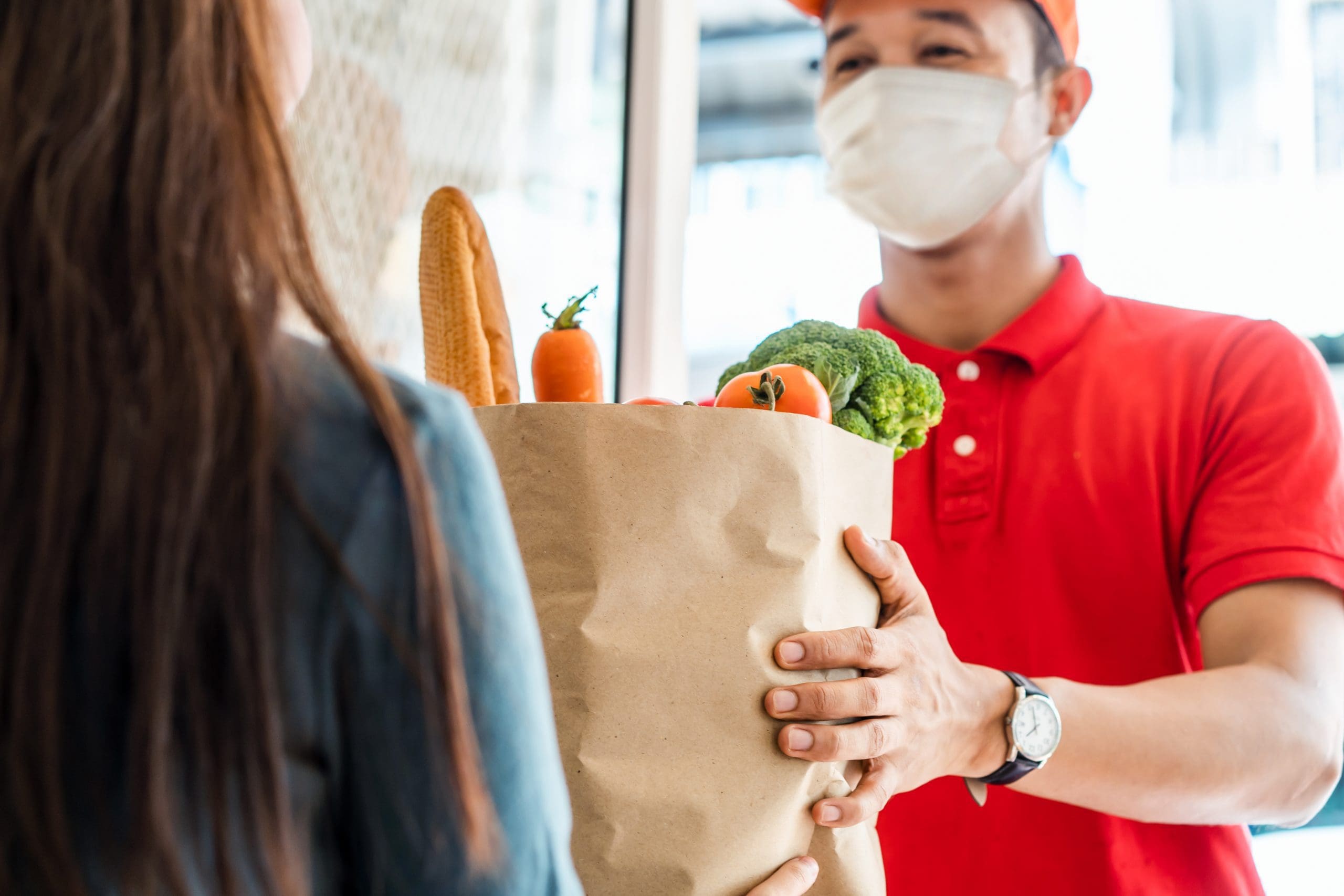 The last mile delivery grocery market is continuing to boom as a demand for alternative shopping methods in retail grocery skyrockets. With the rise of eCommerce in general, grocery retailers can now provide a service that was once only reserved for traditional brick and mortar retail stores. Grocers have taken this opportunity to meet customer demands by providing last mile delivery services that make it easier than ever before to purchase groceries online.
Many grocers are now partnering with third-party providers to provide and manage last mile grocery delivery that offers convenience and accessibility to consumers who have found delivery to be a more efficient way of shopping.
How the Last Mile is a Growth Opportunity for Grocery Retail Businesses
Many grocery retailers shifted their in-person shopping business due to the COVID pandemic. Demand for delivery of groceries has grown at such a rapid pace that retail grocers have taken this opportunity to meet customer demands by providing last mile delivery services.
As a result, these services are making it easier than ever before to purchase groceries online. Many of these providers' partner with third-party logistics companies that offer a variety of last mile options, including same-day or scheduled deliveries, curbside pickup, and mobile app ordering from anywhere at any time.
Convenience is the biggest draw for consumers who don't want or can't get out of their homes. They're able to order what they need on their schedule without worrying about running out because there's no waiting in line. Plus, the last mile delivery service is an excellent way for grocers to reach people who live in undeserved or remote areas with fewer grocery stores and limited transportation options.

What are Grocers Doing to Provide Last Mile Grocery Delivery?
The last mile delivery is a logistics challenge that has been around for decades. Grocers have spent years figuring out how to make this part of the process easier and more efficient. To do so, they are investing in new technologies such as artificial intelligence, self-driving cars, and drones:
Use of courier delivery services allows for grocers to partner and utilize delivery options from businesses already making deliveries across local communities.

Adding in-house drivers has been a growing trend for middle to larger sized grocery chains. Having a small to mid size fleet of drivers is helping grocers meet the demands of those customers who continue to want delivery of groceries vs in-store shopping.

Drones have been an innovative way for grocers to deliver groceries to their customers in a timely and efficient manner while observing all COVID-19 mitigation efforts. While this technology is still new and in development, this is one area to watch as demand for local same day delivery continues to grow.

Autonomous vehicles and robot delivery is another growing trend to meet same day, last mile delivery. Self driving and robot vehicles are being tested and utilized in more cities across the word. This delivery method reduces delivery costs and is able to meet same day delivery demands without having to employ or partner with staff demanded options.
How Last Mile Logistics Make Grocery Delivery Easier
Last mile or final mile delivery is growing quickly with grocery retailers. Having insight into their delivery logistics is making last mile delivery easier and more efficient. With the use of advanced dispatch software, retailers can see where their customer deliveries are at and provide a proof of delivery when their groceries arrive. This can be accomplished with advanced dispatch software management companies like Elite EXTRA who partner with retailers to provide fast and efficient deliveries. Ask us about our services today!