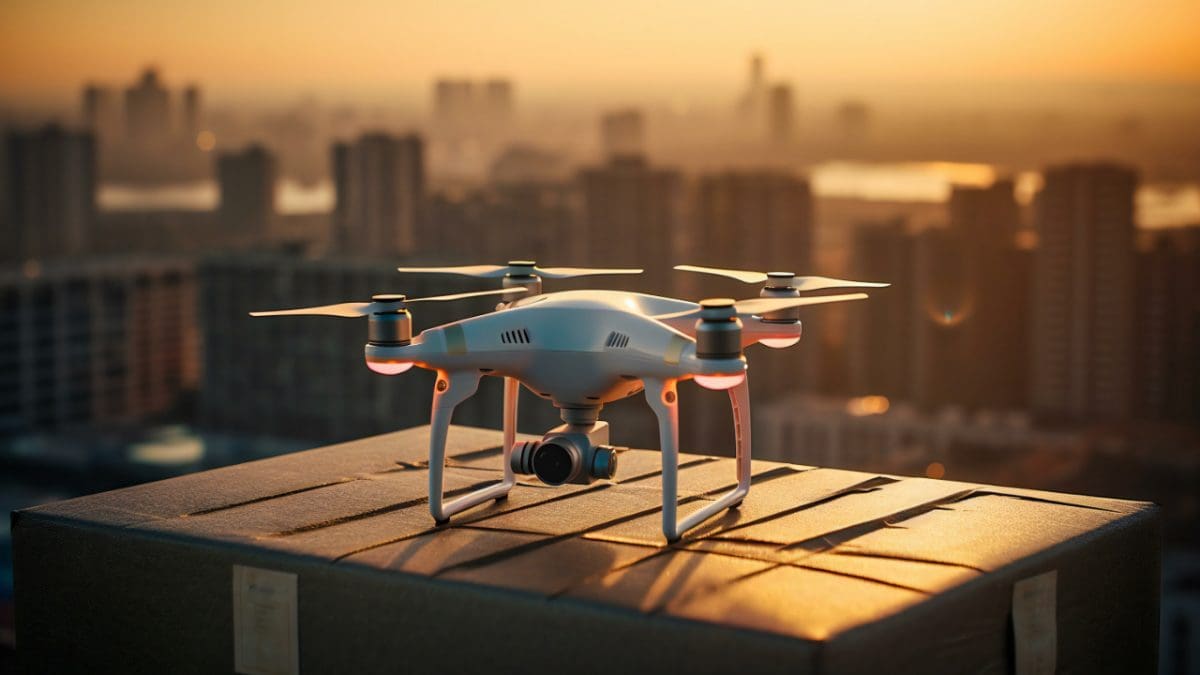 Innovative Logistics Strategies in a Rapidly Changing Industry
Over the last decade, third-party logistics has experience an uprise in demand, and shows no sign of slowing down. As customers look to outsource the logistics and transportation side of their businesses, 3PL service providers get more opportunities to offer various traditional services that can be readily customized to meet customers' needs and support them with supply chain planning. These outsourced services can include warehousing and distribution, transportation management, order fulfillment, reverse logistics, etc.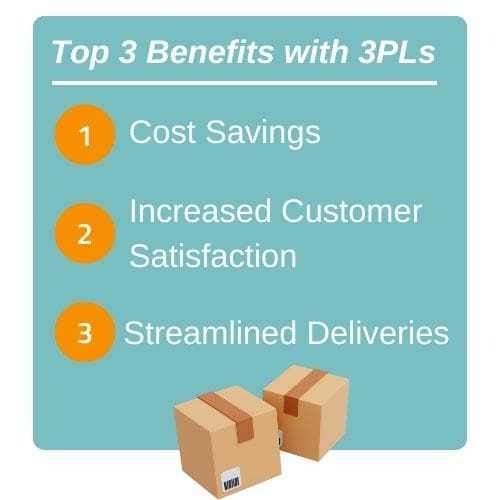 The greatest benefit of the third-party logistics industry is that it allows businesses to leave the logistics and transportation processes to experts while focusing on their core competencies. This often leads to improved efficiencies, cost savings, and increased customer service. Besides, using 3PL services can allow businesses to grow and expand into new areas and markets.
Although 3PLs are thriving, they had to adapt and evolve with the rapidly changing industry trends and growing demands for accelerated order deliveries.
To meet these increasing logistics and fulfillment demands, 3PL providers must prove flexibility, adaptability, and agility more than ever. Rapid globalization, fragile supply chain, increasing and demanding consumerism, and growing eCommerce market share are key trends driving growth in the third-party logistics industry.
Industry trends: Key Drivers of 3PL Industry Change
With the global 3PL sector estimated to hit above $1.3 trillion by 2026 (still with some predicting the market will reach more than $1.75 trillion by 2027), the following trends are some of the key factors setting the path for modern 3PLs:
Changing Consumer Demands
The eCommerce boom, and factors such as the rise of Amazon's one-day shipping, have created an increasing need for more sophisticated retail and logistics solutions in the modern consumer experience. Online shoppers now expect reliable, fast delivery and personalized order experience from when they purchase to when it arrives. In the US, it is reported that nine out of 10 buyers consider the speed of delivery and discounted or free shipping relevant to their purchasing decisions.
These evolving expectations have meant that several eCommerce and smaller retail businesses have been unable to meet the growing demands.
Therefore, eCommerce businesses are now outsourcing their services and fulfillment to 3PL providers to help solve the challenge and keep up with the digital customer. Third-party logistics providers can package, store and ship online orders more efficiently and faster, closing the gaps in the eCommerce supply chain.
Reducing Carbon Footprint
While quick-ship logistics practices have led to increased carbon emissions, the sheer packaging volume and delivery vehicle traffic consumers are increasingly aware of the long-term environmental effects of their decisions today.
Sustainable logistics is currently the phrase that's taken hold in the industry. Supply chains are responsible for up to 80% of a consumer business's greenhouse emissions, making sustainability an increasing priority across the industry. In fact, more than 60% of consumers are making modest-to-significant consumption behavior changes to live more sustainably. Another report shows that 88% of consumers are loyal to brands prioritizing sustainable logistics.
In 2023 and beyond, third-party logistics will need to create solutions that meet this trend. For instance, while 3PL providers have always offered consumers returns processing, they will need to play an even greater role in sustainable returns management. Instead of piling up returned orders and potentially disposing of unsellable in the landfill, 3PL providers can create ways to reuse, resale, or repurpose the items. In turn, this may lower the carbon footprint of both the 3PL and the shipper.
In addition, electric delivery fleets, recycled packaging, and inventory management are good ways to start because this trend will become a mandatory component for 3PLs to solve.
Flourishing eCommerce & Globalization of Supply Chains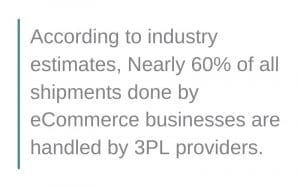 As eCommerce increasingly grows, so does the third-party logistics industry. The value of the global eCommerce market is currently estimated at around $5.55 trillion. ECommerce businesses are the leading consumers of 3PLs, accounting for almost 53% of the total market. This is mainly because these companies rely on 3PL providers to ship and deliver customer orders quickly and efficiently.
According to industry estimates, nearly 60% of all shipments done by eCommerce businesses are handled by 3PL global market providers. This figure is only expected to increase in the coming years as more businesses move online.
Along with the growth in the eCommerce sector, globalization of the economy has resulted in the expanding global market and an increase in international trade. With an increase in international trading activities, the fulfillment landscape has changed, leading to the growth of the third-party logistics market. Meeting the global and domestic network needs now requires sophisticated and flexible logistics operations, which several standalone eCommerce companies can't manage. Third-party logistics providers have proven to be able to help businesses manage their international shipments and deliver on the requirements at a much higher capacity.
Technology Adoption
In recent years, there has been an increasing trend among third-party logistics to adopt and tap into modern, advanced technologies to improve productivity across their operations and enhance the quality of their services. These advanced tools include technology platforms, machine learning, artificial intelligence, and the use of robotics –– each of which helps to effectively augment and improve the throughput capacity of team members.
Today's 3PL providers face labor constraints and evolving supply chain challenges. Adopting robotics technologies and automation can help them streamline operations to improve the quality, efficiency, and accuracy of their services by eliminating or reducing manual tasks that can be error-prone and time-consuming. For instance, automating the process of matching available inventory with orders can help to ensure accurate and fast fulfillment of orders and that market revenue is highly generated. In addition, automating shipment tracing and order tracking can help 3PL providers keep customers informed at all times about the status of their orders.
At the same time, warehouse, data-driven, and transportation technologies are used to enhance communication and improve visibility for consumers, brands, and logistics providers.
Third-party logistics providers further level their fulfillment and warehouse operations by utilizing robotic technologies to complete manual tasks. And with robots as a service (RaaS) rapidly growing, 3PLs are tapping into the benefits of robotics, such as enhanced fulfillment speeds and increased warehouse safety, without facing the high costs of owning and operating these technologies. In 2023, this technology adoption in 3PL will continue as brands increasingly diversify sales channels to meet the changing consumer behavior. Besides, such technologies boost the efficiency of the entire industry.
Impact of Industry Changes on 3PLs
The third-party logistics space has experienced transformative changes in the last few years, and these shifts will continue to affect how 3PLs adjust their operations in the future. Some of the impacts of these industry changes we can expect to witness in the future include:
Increased Collaboration Between 3PL Companies and Shippers
3PLs will heavily rely on technology to connect, collaborate, and engage with their customers. The use of electronic data will not only be limited to streamlining integrity and performance information but also to improve operational flexibility and accommodate the speed of change. Smaller 3PLs will also have vendor-managed inventories helping the supply chain vendor to monitor the buyers' inventory and allow them to operate through web-based portals, ensuring both 3PL companies and shippers function independently without depending on possibly error-prone information exchange.
Expansion of Mobile Apps
Companies will no longer be dependent on paper records of shipments in warehouses. Mobility is expected to focus everything on agility. Mobile devices are already becoming commonplace and will be used across the board at all 3PL firms. These devices will be able to hold data information, further helping reduce the amount of paper needed to record customer orders and process incoming and outgoing freight shipments.
Greater Investments in Innovative Technology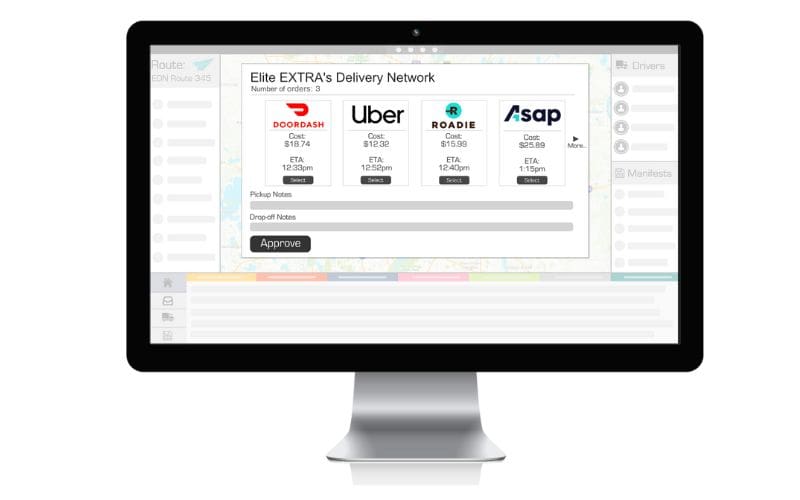 The drastic changes of the last few decades have highlighted the need for 3PL providers and other distributors to invest in innovative technologies and versatile software which are able to give a better and quick return on investment. Software such as Transportation Management Systems (TMS) saves time and reduces costs by limiting inefficiencies. And as voice recognition is increasingly becoming more accurate, commands and voice prompts will be standard across the processes like freight tracking or stock inquiries.
What Do These Impacts Mean For the Future of 3PL?
A 3PLStudy reports that most third-party logistics providers focus on enhancing some of the leading industrial areas in response to persistent supply chain disruptions. These include labor management and scheduling, data analysis and visibility, warehouse distribution and operations, and domestic transportation and logistics.
Still, the most notable changes in the 3PL industry are driven by customer demands and expectations. Providers, therefore, need future-proofing strategies, which means adopting a productive and meaningful relationship between customers and logistics providers to ensure supply chain resiliency with a deeper emphasis on technology, data, analytics, risk management, and digitization.
Innovations in third-party logistics software and technological changes, such as the development and adoption of artificial intelligence, Blockchain, and the Internet of Things (IoT), will help 3PLs have more strength leading to continued growth in the logistics industry.
Besides, driven by evolving consumer behavior, digital upgrades have revolutionized several parts of the 3PL industry. From choosing an omnichannel delivery option and real-time tracking of orders and deliveries to getting automated updates of shipments across several carriers – customers now expect data transparency and more options from 3PLs.
Challenges to Overcome in Third-Party Logistics
2020 created plenty of uncertainties and volatilities in the 3PL sector. Inventory management is ever-changing and evolving, making it hard to predict the future.
Thanks to the dynamic world of logistics and the technological tools automating and expediting its management, 3PL providers have since become indispensable for businesses of all natures and sizes that aim to increase profitability by growing their markets.
However, 3PLs still have to overcome challenges, including a lack of talent, fluctuating fuel prices, changing regulations, and poor collaborations, in order to thrive in today's economy.
Recruiting New Talent
The labor shortage is one of the most pressing challenges 3PLs currently face. The industry continues to experience decreasing workers while the demand for logistics services increases. Specifically, most companies complain that it's quite challenging to find workers who match logistics operations like delivery management, warehouse fulfillment, and similar experience.
Therefore, finding qualified talent in the 3PL industry will remain a problem. The challenge will likely increase as demand for warehousing services grows over time due to the rise in eCommerce.
Limited Transportation Capacity
Limitations regarding transportation capacity will continue to be challenging, especially with the rapidly growing demand for 3PL services as more businesses move online.
Unfortunately, only a limited number of ships or trucks are available, which can mean one of two things (or both):
Constraints in transportation capacity leading to shipping delays
Increased prices to match the demand and inflation curves.
The shortage of workers, such as truck drivers, greatly contributes to this challenge. And it is expected to worsen as the experienced population ages, and more qualified talent retires from the workforce.
Companies are therefore turning towards technology and software solutions, including machine learning algorithms or predictive analytics, to help optimize their logistics transportation and distribution networks.

Increasing Warehouse Capacity Constraints
Another problem is that, unsurprisingly, there isn't enough 3PL warehouse space to adequately operate and meet the growing demand.
Limited space means companies manage facilities costs and find new strategies to expand capacity, such as renting out smaller facilities at high costs to support new customer acquisition.
Some companies will solve this issue by expanding their warehouses, while others rely on alternative solutions such as tech innovations. For instance, some businesses are already investing in tech that allows them to store items in the same amount of space by using robotic picking tools or vertical storage systems.
Lack of Visibility
In order to effectively manage the supply chain, 3PLs need to have visibility into all aspects of the supply chain, including tracking orders, inventory levels, and shipments. However, many businesses do not give 3PL providers this level of visibility, making it challenging to identify and solve issues within the chain.
Lastly, the 3PL providers also face the challenges of strict rules and regulations as well as environmental policies regarding freight transportation, custom procedures, and disposal of harmful materials.
Conclusion
Today, it's nearly impossible to imagine a world without third-party logistics providers. This is because they form a massive part of the logistics sector and are a central component of the fulfillment process of numerous businesses, from manufacturers to retailers and everyone in between.
But if there's a single thing we can learn from how the 3PL industry has evolved, it is that the market is highly dynamic. It has been experiencing constant change since its launch and adapts fast to meet the needs of businesses and consumers worldwide.
Whether you are a 3PL company or a business working with 3PLs, it is always wise to keep up with industry trends to know where it's headed. This is especially critical now than ever since the third-party logistics industry is now considered one of the most rapidly growing industries worldwide.
Third-party logistics companies face many pressures in the modern market, but fortunately, these challenges can be combated by leveraging modern technology such as Elite EXTRA. If you are looking for the most comprehensive and powerful 3PL software solution to ensure you can deliver on increasing demands, Elite EXTRA's last-mile software solution is here to help. Request a demo or contact our team today.
Sources
https://www.gminsights.com/industry-analysis/third-party-logistics-3pl-market-size
https://www.prnewswire.com/news-releases/global-third-party-logistics-3pl-market-to-reach-1-3-trillion-by-2026–301493552.html
https://www.alliedmarketresearch.com/3PL-market
https://www.sdcexec.com/21113008
https://www.weforum.org/
https://www.simon-kucher.com/sites/default/files/studies/Simon-Kucher_Global_Sustainability_Study_2021.pdf