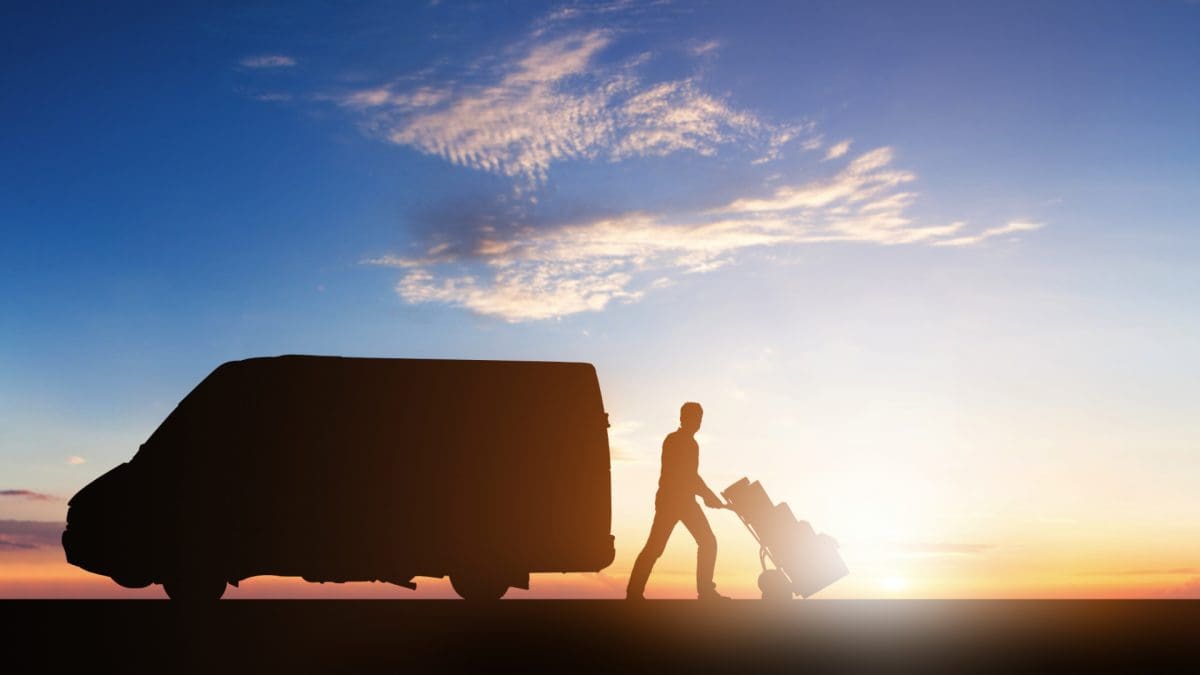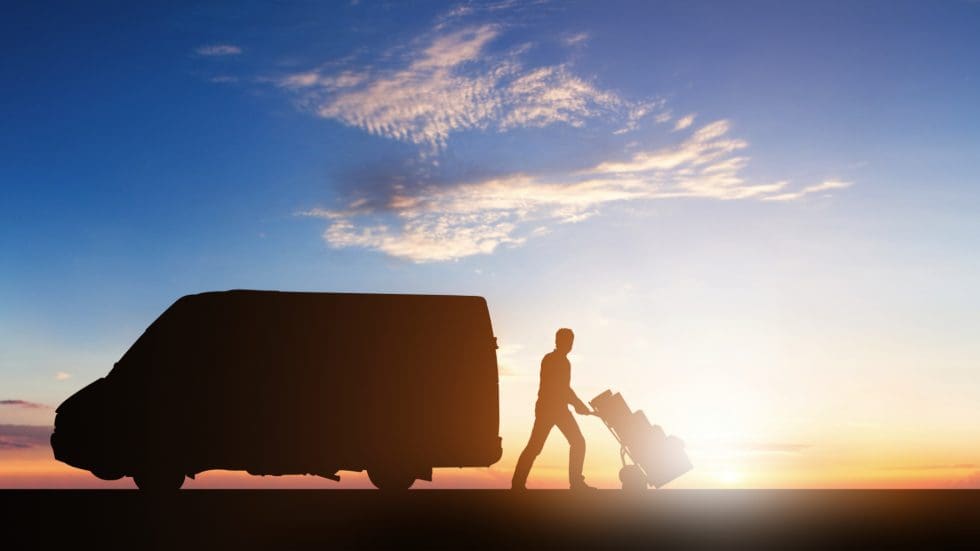 Over 300 million shoppers are expected to buy online by mid-2023. Because of the ever-rising customers, the eCommerce marketplace has to look for ways to meet new challenges. Customers are requiring retailers to deliver goods on time and at low costs, while sellers are strained by logistics management and the need to lower delivery costs. To ease their delivery strain, many businesses are turning to last mile carriers to help fulfill their orders on time. These third-party logistics companies know the market, can optimize routes, and help manage costs which enables companies to meet their delivery goals.
Read on to learn the elements you should check when selecting a last mile carrier for your business and other tips to help improve your delivery process.
What is a Final Mile Carrier?
A final mile carrier is a company that is basically involved in customer order fulfillment on your behalf. It has a team of drivers to ensure that the goods and services reach the customers on time. To break it down further, the 'final mile' (often referred to as the last mile) is the last leg of the logistics journey, which is from a distribution hub to the customer's door. Since their work is order fulfillment, these carriers naturally become the face of your company in the eyes of your customers.
The Carrier's Role in Last-Mile Deliveries
The primary function of final mile carriers is to deliver packages to customers in good condition and on time. They handle the critical logistics, such as routing and tracking. They tend to perform better than the company's own fleet because they are flexible and solely focused on deliveries. This is especially true when the carrier company uses last-mile and route management software to coordinate their deliveries.
Their second role is to provide visibility throughout the last-mile of deliveries. Customers are able to track their packages and can use this to estimate when their package will arrive. This is a key feature in enhancing customer satisfaction.
Types of Final Mile Carriers: What is Best for You?
Before you pick the ideal final mile carrier, you should determine the best type for your business. There are typically three types of final mile carriers, as explained below.
Home-Sourced Fleet

The first, and most traditional option is to have your own delivery fleet. In this case, the company will buy trucks to use for deliveries and hire their own drivers. Ideally they would also employ the entire logistics team, but oftentimes the drivers end up doing double-duty.
This is a practical option for companies that sell heavy machinery and big parts that require modified trucks or perishable items that need climate control. It is also a good option for companies with only a few orders to fulfill each day. The company has full control of the logistics, which helps in the effective delivery of goods according to company goals.
In this case, the company would greatly benefit by adopting last-mile software to help plan routes, track trucks, and ensure the items reach the right customers within the promised time frame. The use of the software also automates the management of the fleet, making it easier, more efficient, and cost-effective.
Partnering With a Sole Delivery Provider

If a company doesn't have the resources to run their own fleet, they may consider partnering with a single delivery company to fulfill their orders. The dedicated logistics provider handles various aspects of order fulfillment on behalf of the company, such as shipping, repackaging, and last mile delivery.
Most companies would choose this option if they are selling to businesses, want a strategic logistics partner in the overseas market, or sell heavy goods. In many cases, the hiring company shares logistics information with the delivery company so they can complete the orders on their behalf. Be intentional when choosing a final mile partner, because they will be representing your company. We'll elaborate on more tips to select the best carrier company in the following section.
Delivery Networks

The use of delivery networks is similar to hiring third-party delivery providers. However, instead of narrowing it down to a single provider like described above, the delivery network provides access and comparisons to multiple third-party providers. This makes it easier to find a provider with the service quality and price that is in line with the company requirements and budget.
Delivery networks also ensure that business has a provider at hand if a delivery needs to be done. There is also increased capacity as the delivery networks act like a 3PL solution, connecting the business to specific services required to meet delivery needs. Unlike single sourcing, where the company is locked into an agreement with a single provider, a delivery network allows the company to jump ship if one service provider has delays and other issues, thereby ensuring that its customers are not adversely affected. Because of this, we recommend joining a Delivery Network rather than getting into a contract with a single provider.
Oftentimes, companies who source their own fleets will join a delivery network to supplement their drivers and help with deliveries on demand.
Which to Choose?
Each of these types depends on the level of control the company needs to have. The need to forge relationships with the last-mile carrier, the type of goods to be delivered, how much information it needs to share with the logistics partner, and the need to forge relationships with the customers. Last mile software is a great tool to help manage any of these logistics providers and enjoy smooth, seamless order fulfillment.
Top 5 Features to Look For
Whether you're joining a delivery network or partnering with a final mile carrier, there are several features that you should check. Here are the five most important features and why they matter to your organization:
Tracking Options
Ask: Do they offer reliable tracking? One of the ways you can enhance your customer's experience and satisfaction is to enable them to track their orders once they leave the warehouse. Tracking allows them to know when they can expect to receive the item, where it is at any time during the delivery process, and receive updates on any changes to the delivery schedule.
On the other hand, the company can also track the goods through the delivery process and ensure that the last-mile service provider can meet the set delivery goals. Therefore, the ability to track orders should be one feature the company looks at when hiring a last-mile carrier for its goods.
In the same breath, the company should check the accuracy of the tracking options and how easy it is for its customers to use the feature. In most cases, the customer is issued a tracking number assigned to the package they are expecting. The customer will use the code on the company's or the carrier's website to know the location of their goods until they arrive.
Advanced software options such as Elite EXTRA make it easy for companies to track orders and enable customers to do the same by providing accurate details, periodic updates on the status of the order, and an estimated delivery time. It also gives the company visibility into the delivery process for easy quality management.

Quality Customer Experience
Customer experience is the sum of all initiatives the company undertakes to ensure that customers are satisfied and delighted to have bought from it. Companies should make it easy for customers to make orders, know the status of their orders, have their concerns addressed, and have corrective measures taken promptly.
When looking for a final mile delivery provider, be sure the carrier has the customers best interest in mind and makes them a priority when making decisions. In order fulfillment, some of the frustrations that customers may experience include long waits or response times, a lack of understanding of customer needs, a lack of flexibility in delivery schedules, a lack of human touch in the delivery process, or taking a long time to respond to customer complaints.
Check if the logistics provider has implemented a system to deal with these frustrations, their work culture, the quality of the delivery service, and customer reviews. Remember, a poor-quality customer experience will directly affect your business, as customers will complain about you, not the logistics provider.
Pickups/Returns
Does the provider offer return services? The customer may want to return the items they purchased from you for a variety reasons: the goods may not have the right features, size, or quality, may have malfunctioned, were delivered broken, etc. At the root, be sure your own returns and refund policy is easy for customers to navigate.
Once your own returns process is simplified, it is important to pick a final mile carrier that offers easy and fast returns for your customers. They may offer several options for customers to return their goods, including the following:
Use of drop-off locations across the target operation area
Pickups from customers' homes are especially important when dealing with fragile or bulky items
Enabling customers to mail their returns to the service at no extra cost
Choose a service with a well-structured pickup or returns service so that you do not have to incur additional costs to have your customers return the goods. The service should also be prompt, allow for tracking of returns, and make it easy to make replacements.
Companies can use software like Returns Automation to track returns and ensure they are easily completed by automating the last-mile reverse logistics procedures. Customers are also able to track the items until they reach the warehouse.

On-Demand Services
You want a logistics provider that can handle different requests and needs effectively when there is a need. Consumers insist on fast deliveries, so it is important to investigate if your provider offers on-demand delivery services. If they don't have the manpower or resources to offer this, you may want to look into another provider or joining a delivery network. Delivery networks are especially known for their ability to complete deliveries on demand.
Their Capacity
It is important that you know how much the last-mile carrier can deliver within a given period. If you are a busy eCommerce platform that sells across the country, you need a provider with a fleet that can handle all these orders effectively and meet your delivery timelines. On the other hand, if you sell bulky goods, you need a delivery partner with tracks and the capacity to deliver them to your customers.
When hiring a logistics provider, inquire about the number of vehicles in their fleet, the capacities of these vehicles, the distances they deliver within and outside of the country (if you deliver to international markets), and the number of customers they currently serve. This will help you determine if they have the capacity to handle your deliveries.
In some cases, the company may hire more than one last-mile carrier based on location, market segments, and the type of goods delivered. If the company has warehouses worldwide, it makes sense to have local logistic companies handle deliveries in those countries, as they understand the area better.
It is also important to know the cost per unit of distance traveled to check your margins and determine if the service is feasible. Strike a balance between the quality of service and cost. In fact, cost should be the last feature to check after they have fulfilled all the above.
Conclusion
By considering all these factors, finding the perfect final mile provider for your company should be a breeze. Either way, whether you are hiring a final mile carrier or are running a fleet yourself, you need software that allows you to manage your deliveries with ease.
Elite EXTRA's last mile software provides tools to automate your logistics and streamline your deliveries. By simplifying your operations, it allows you to lower costs and enhance overall customer experience. To learn more about how you can optimize your final mile deliveries, contact Elite EXTRA today!
Sources
https://www.statista.com/
https://blog.shift4shop.com/5-common-reasons-why-customers-return-a-purchase
https://www.rasmussen.edu/