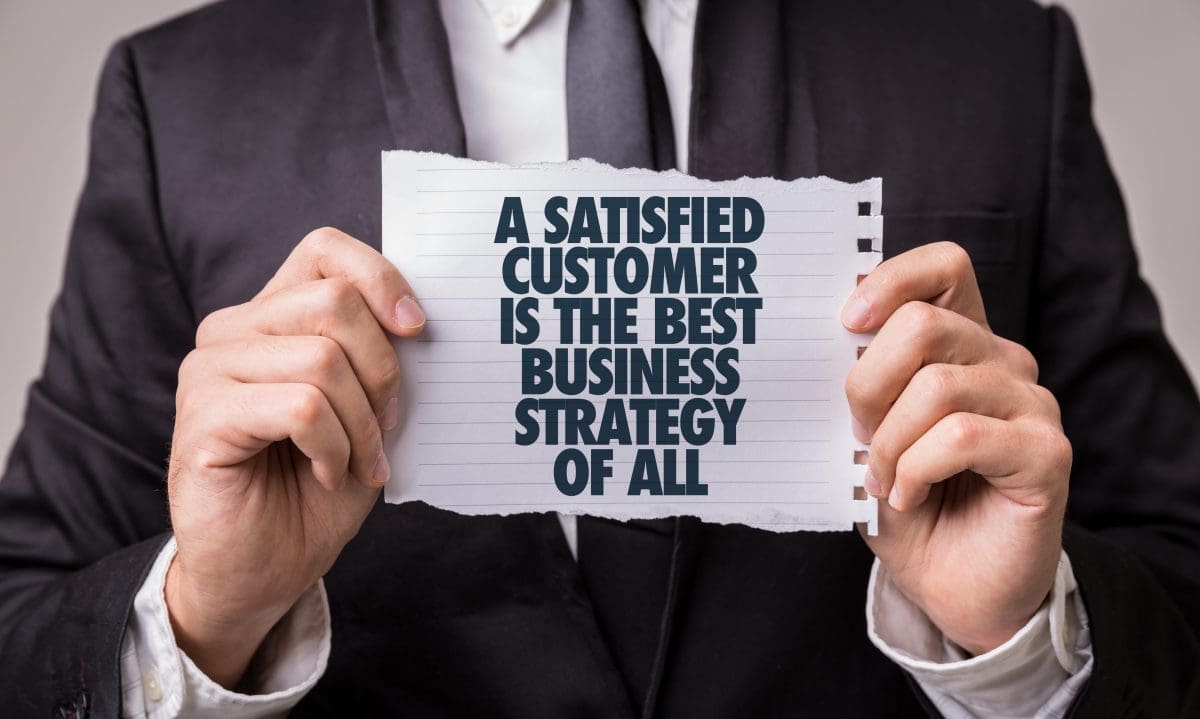 Consumer expectations in 2023 are higher than ever. Service once considered exemplary might no longer meet the growing customer demand.
Why is that important? Excellent customer service sets a business apart from countless competitors in the market. By offering best-in-class customer service, companies can create a name for themselves, grab the attention of potential clients in their markets, and compete on something other than just price.
Further, when customers have a positive experience, customer retention increases, and if they're first-time buyers, they're more likely to return. According to a study by Dimensional Research, 52% of customers say they have made an additional purchase from a brand after a single positive customer service experience.
At Elite EXTRA, a logistics software company, we have always had a customer-centric mindset and strive to put the customer first. Here are some tips we've used to earn a nearly 98% retention rate throughout the years.
1. Deliver What You Promised
To ensure effective customer service, it is essential to have a thorough understanding of your brand's promise. This refers to the commitment that your sales and marketing teams have made to customers, including the guarantee of what they can expect, feel, and think after purchasing your brand or service. If there is a disconnect between this promise and the actual customer experience, it is necessary to either improve your customer support or revise your brand promise to align with customer expectations.
2. Use Multiple Channels for Support
Proprofsdesk.com, emphasizes the importance of recognizing that each customer is unique and has a preferred mode of communication. This recognition is crucial to providing quality support tailored to each customer's preferences. Besides traditional channels like phone and email, digital channels like social media and live chat should also be employed to ensure that there are multiple choices for all users.
3. Address Customer Issues Proactively
Proactive customer service is all about reaching out to customers and helping them even before they realize a problem exists. For instance, sharing proactive notifications to update customers about planned outages or downtimes is an excellent way to implement this.
4. Resolve Customer Queries in Real Time
Everyone has horror stories about poor customer support. Customers want to know they can reach someone in real time, rather than taking a ticket and waiting for support– or worse, being redirected or sitting on "hold" for hours. Interacting with customers instantaneously helps to garner customers' trust and loyalty. While the resolution to the query may not be instantaneous, the knowledge that the support team is standing by and ready to help goes a long way in promoting client retention.
5. Know Your Customers Inside Out
Most top-performing businesses have a customer-first mentality ingrained into their business culture. Be one of those businesses. According to a study by Accenture, 91% of consumers claimed that they are more likely to do business with companies that provide offers and recommendations that are relevant to them. This can only be done if you truly understand your customers' business plans and workflows.
Share relevant content with customers that will help them use your product better. Weekly newsletters encapsulating recent trends are an excellent way to reach a broad audience and can be used in conjunction with tips, company information, and other news that is relevant to the client. This form of communication also puts a human "face" on a company.
6. Make Sure the Entire Company Participates in Support
It's important to remember that every touch point with a customer is critical to supporting that client – from sales to accounting and every team in between. Ensure that your entire team realizes that every positive (or negative) interaction with a customer is essential to client retention. This must be ingrained in a team and continually reinforced.
7. Remember the Human Aspect in Support
The chatbot market is growing due to increasing demand for messenger applications that supply quick and easy touch points. While the current trend is to use more Chatbots, it is essential to remember the human-to-human aspect of support. According to McKinsey & Company, 71% of consumers expect companies to deliver personalized interaction, and 76% get frustrated when this doesn't happen.
8. Foster a Community with an Online Forum
The pandemic brought a considerable rise in online community forums, and the end result has been a positive impact on businesses and customers. Forums and webinars can help you understand the common problems your customers face and how to avoid them in the future. These communities are an effective channel to market features of your current or soon-to-launch products and services to your target audience.
9. Perform Regular Follow Ups
Following up with a customer after they reach out regarding an issue can go a long way toward client satisfaction. It can also help ensure they don't face the same problem again. Pro tip: always follow up with them on the channel they chose to contact you in the first place. This will ensure that you reach them through their preferred method of communication and enhance their experience. Moreover, sharing follow-up surveys with your customers is also considered a key customer service best practice.
10. Use Data to Understand Your Customers Better
There is no shortage of "big data" out there. It can be used effectively to get to know how your client uses your product. If you can learn from that data to help your customer become more efficient in their usage, they will be more apt to stay with you. According to Fluentsupport, using data to help your clients become more efficient is a solid way of promoting customer retention.
Conclusion
Excellent customer service, even in these uncertain times, is achievable. By continuing to seek ways to put your customer first across many channels, your client retention and profitability will grow.
To learn how you can enhance your customer experience in the last mile, contact Elite EXTRA today!