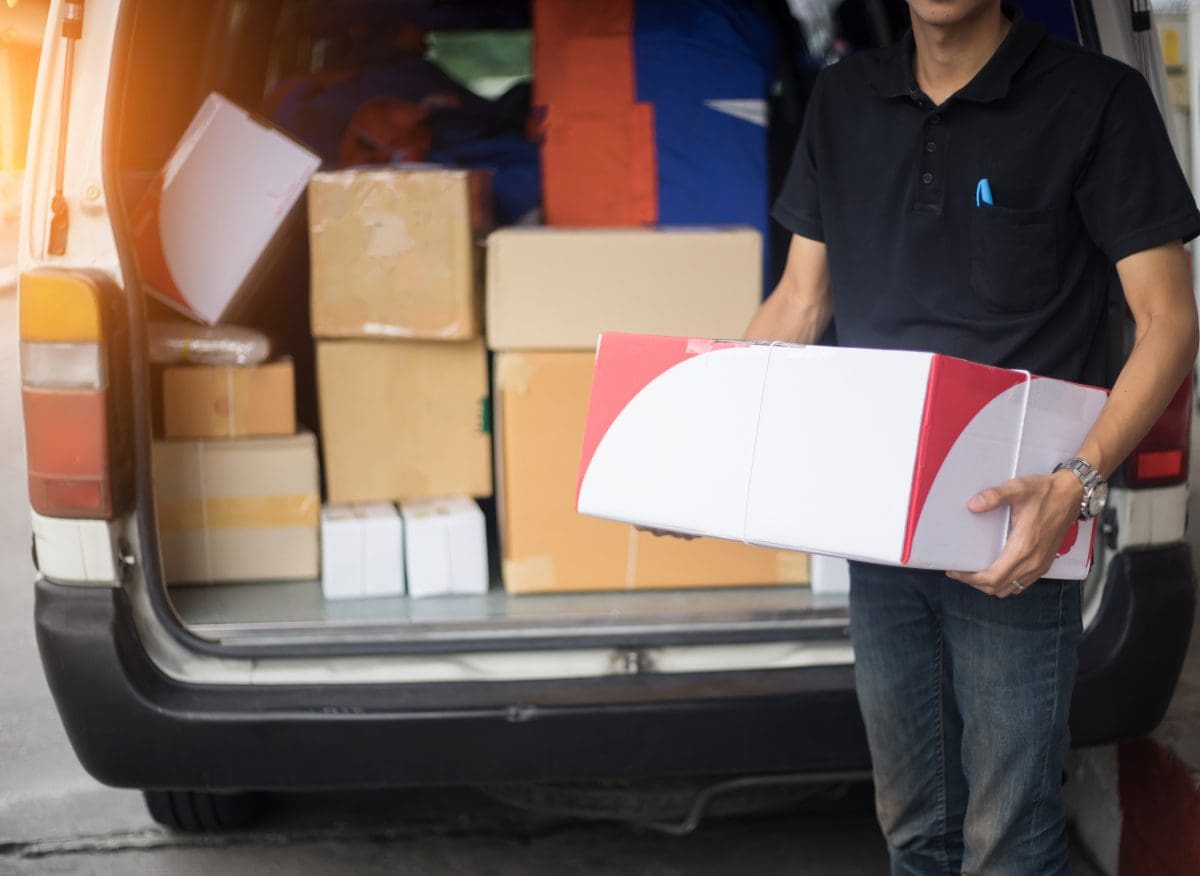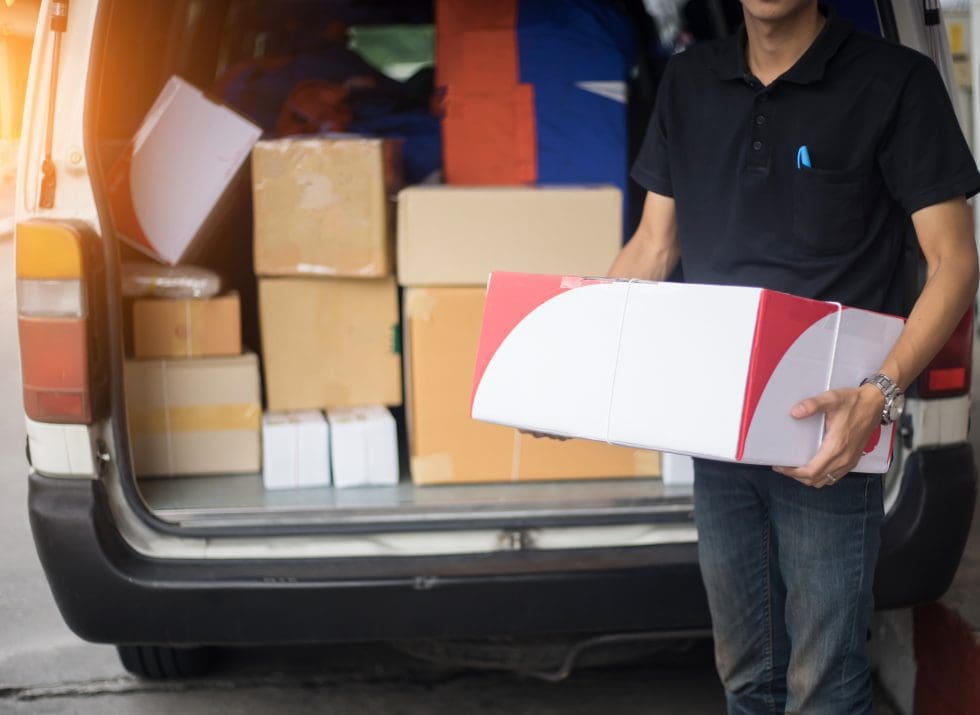 Local couriers are the unsung heroes of the modern workplace as they keep businesses running smoothly and efficiently. IBIS world statistics indicate a 6.2% rise in Courier and Local Delivery Services over the past year totaling 365,312 service providers in 2022.
Whether you need to quickly ship an item or want to send a package out for delivery, having one or more local couriers in your network can help you stay on schedule and avoid costly mistakes.
How to Contact Local Couriers
If you need to contact your local couriers in the future, there are several ways to do this. Here is a step-by-step guide on how to contact local couriers:
Step 1: Search for a courier service near your area
To find a local courier in your area, search online for "local couriers" and see what comes up. You may also want to look at some of the local newspapers or magazines for more options.
Step 2: Contact the couriers and request a quote
Once you have found a courier, contact them by phone or email to request a quote on the service that you would like to use. Request an estimate on how much it will cost to deliver your packages. The quote should include all costs such as fuel, maintenance, and insurance.
Also, check if any hidden fees may be added on top of the base price quoted by the company. Let them adjust their prices accordingly before signing up with them.
Step 3: Compare the quotes and make your choice
After comparing different prices from different companies, it's time to decide which offers the best deal for your needs. If they aren't a perfect match, don't worry — there are plenty of other options.
Step 4: Book your delivery
Once you've selected your preferred courier company, book your delivery online with them! You'll need to provide details about yourself (name, address, etc.) along with payment details such as card type and expiry date before confirmation is sent over automatically by email.
Benefits of Connecting with Local Couriers for Deliveries
There are many benefits to connecting with couriers for local deliveries. These include:
Reliability
Working with a local courier gives you peace of mind knowing that you are working with a reliable provider. Local couriers are well acquainted with the area and your company's particular requirements. You can easily reach out to them to handle any delivery issues immediately if they arise.
Professionality
Local couriers have the experience and knowledge needed to provide exceptional delivery services. They know how best to use their vehicles, pack items so they do not get damaged in transit, and handle packages with care to arrive at their destination safely and efficiently.
Affordability
Since local couriers are more accessible than national ones, local couriers can offer lower prices for the same services and products. This can help your business save money on shipping costs.
Easy-to-Use
Never underestimate how simple it is to use local couriers. Most courier firms offer online platform management tools so you can take control of your accounts. You can pick up your packages and schedule deliveries online. You don't have to be there physically to accomplish this.
Increased Speed of Delivery
Local couriers can deliver orders promptly, meaning that orders are dispatched as soon as the same day. This benefits businesses like restaurants or retailers that need their products or services delivered quickly.
Enable Customer Retention
Your customers will enjoy the timely deliveries, reduced shipping costs, expert handling, and more dependable services you can offer when working with a local courier. Increased customer satisfaction leads to improved loyalty and improved customer retention. Additionally, you can develop a competitive edge that will help you draw in more clients and expand your business.
Features to Look for When Picking the Best Local Courier
There are many courier services in the market. But finding the best one that suits your needs is not easy. The best way to do so is by checking out the features of each service and then finding a good match for your requirements.
Here are some of the good features to look for in picking the best courier:
Real-time Tracking and Updates
The local courier service must be able to track every package it sends out and let you know as soon as it picks up your goods. A sound tracking system will allow you to determine whether there are delays with your delivery and the precise arrival time of your package.
Route Optimization
The best couriers will optimize their routes to deliver packages as fast as possible. Essentially, route optimization means your package will be transported along less congested routes, so they arrive on time despite delays at other points. This can save you money by reducing transportation costs and increasing efficiency overall.
Same-day delivery
Same day delivery is critical for your businesses. Customers expect a fast turnaround on their packages, so it's essential to ensure that your local courier can deliver on the same day. It will save your customers the time and the stress of waiting for your parcel to arrive at their door.
Price Matching
This means that if you find something cheaper elsewhere, they will match their price and give you a discount if they can do so. This can be very beneficial when getting things done quickly without paying extra.
Bottom Line
Local couriers are a great way to get deliveries in areas where you might not otherwise be able to. They can be an excellent solution for delivering to places such as rural or remote areas or where access is difficult.
Are you a company looking to connect with local couriers? Explore Elite EXTRA's Delivery Network solution which allows you to compare costs and delivery times of multiple couriers in your area and send orders to the one that works best for you!
Are you a courier looking to improve your courier operations? Find out about Elite EXTRA's Courier Management solution to streamline your courier operations.
Contact us today for the best logistic operations.
Sources
https://www.ibisworld.com/industry-statistics/number-of-businesses/couriers-local-delivery-services-united-states/
https://www.ibisworld.com/industry-statistics/number-of-businesses/couriers-local-delivery-services-united-states/