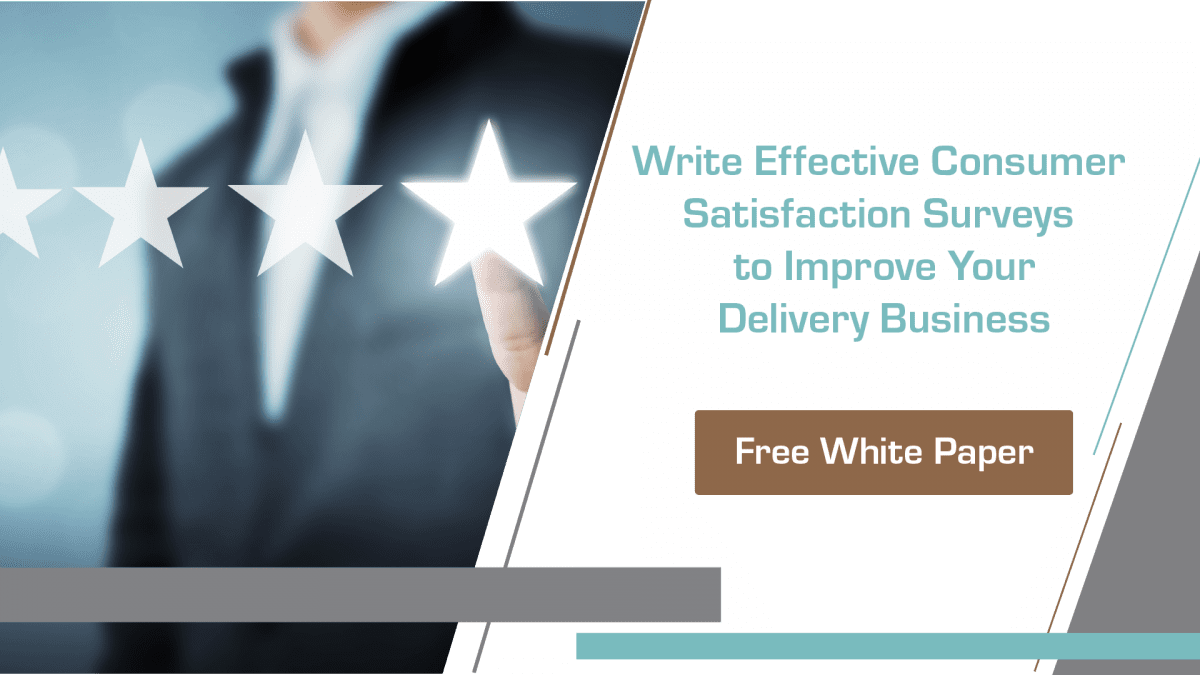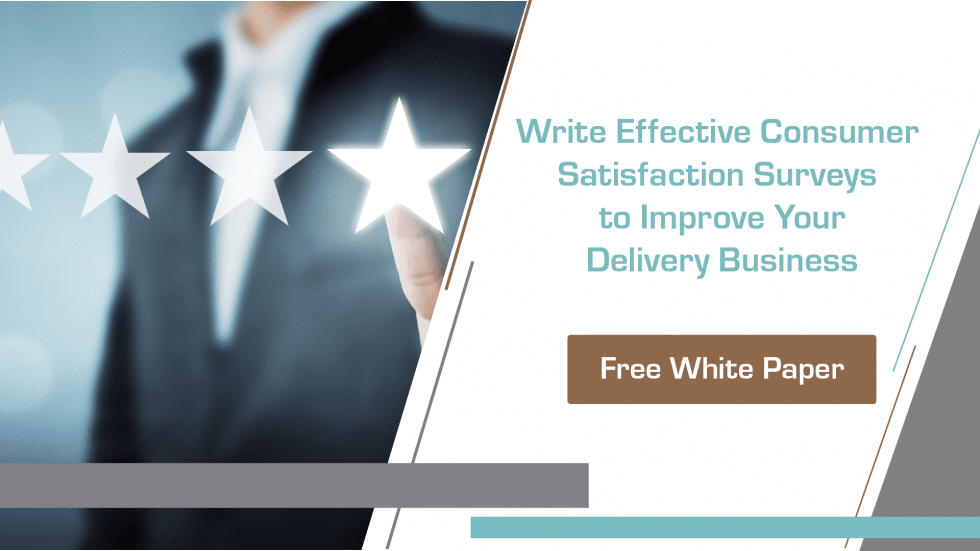 Consumers are the drivers of delivery business, for without them there would be no one to deliver products to. Consumers continually drive innovations to help meet their ever-changing needs and wants.
But how does a business know if its consumers are satisfied with the product or service it provides? How can delivery businesses keep up with the evolving expectations of their customers and stay competitive?
The answer is writing effective consumer satisfaction surveys. Learn how to write effective consumer satisfaction surveys to improve your delivery business in this free white paper!
Please fill out the form to download this white paper:
Once submitted, a copy of the white paper will be sent to your email