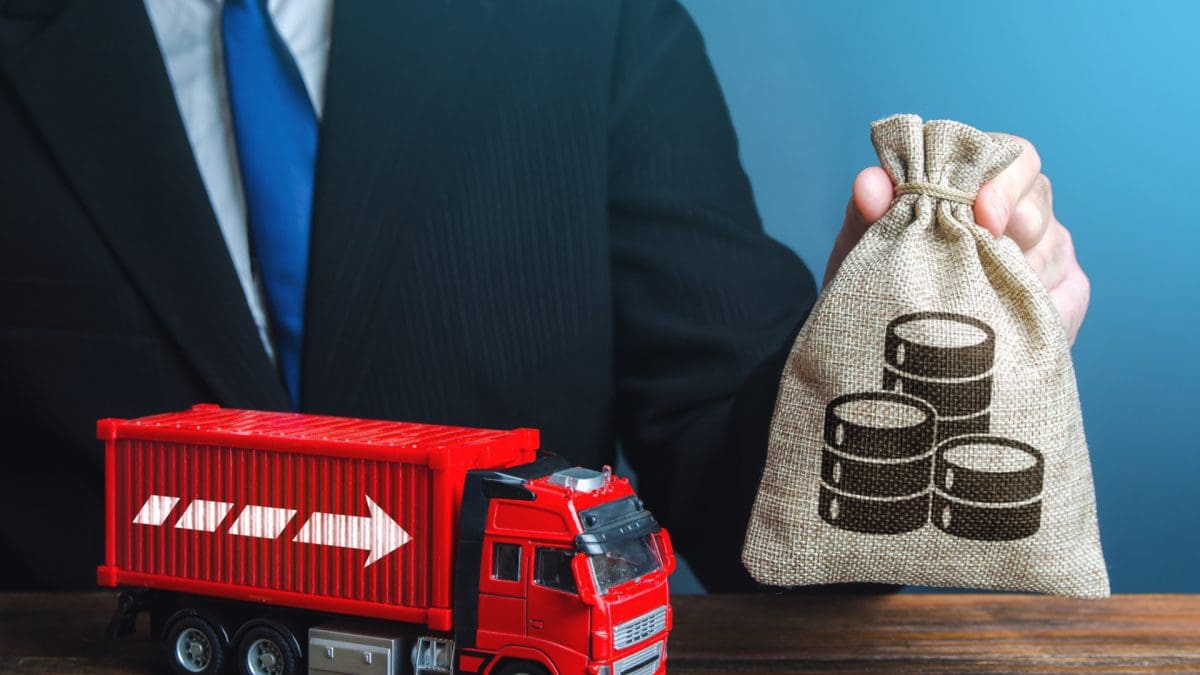 Between worker shortages, rising prices, and life after a pandemic, salaries have been on the rise. In particular, you may have heard about the current salary boom happening within the truck driving industry. Currently, the average truck driver salary is growing by unprecedented levels, sometimes upwards of 50%. But what's driving this increase in salaries for drivers?
How Much Have Truck Driver Salaries Actually Increased?
The short answer: quite a lot. According to CNN Business, some companies have increased driver pay by 11% while others have shot up over 50%. The average truck driver salary is now sometimes between $80,000 to $110,000. Bob Costello, the Chief Economist for the American Trucking Association, says that the industry is "raising pay at five times the historic average."
So why are salaries going up so quickly? The main reason is that since COVID, and especially in the last year, the U.S. is facing an unprecedented driver shortage. Demand has increased, and pay along with it.
The Driver Shortage
There's no question that the U.S. is facing a delivery driver shortage. The American Trucking Association reported that the industry is short 80,000 drivers, and that number could increase to 160,000 in the next eight years. To close the driver shortage gap, Costello claims, almost one million new drivers will need to be recruited within the next decade. The International Road Transport Union (IRU) has reported that globally, one-fifth of all truck driver jobs are now unfilled. Additionally, driver turnover in the long-haul sector is currently 95%.
What is Causing the Driver Shortage?
While increased salaries are used to attract drivers, they sometimes have the opposite effect and might be adding to the overall driver shortage. CNN Business reports that some drivers are taking the opportunity a pay increase affords to spend more time at home and with their families.
Overall, Costello maintains that high truck driver salaries alone won't solve the driver shortage. He says, "this isn't just a pay issue." Beyond salaries, issues of training, demographics, and lifestyle are being brought to the forefront.
Speaking of demographics, the current workforce of drivers is aging and retiring without being replaced. With a great deal of delivery drivers retiring, companies are having trouble attracting and keeping younger employees. Some maintain this is due to the demanding training the job requires, while other outlets report that drug tests keep some potential employees away from the industry. Making room for younger workers, women, and minorities is one solution.
Another solution, and a way to ease driver shortage worries could be improving the industry from a logistics standpoint. Utilizing software and delivery networks to create optimal routing and dispatch plans could help alleviate, if not solve, the workforce crisis.
What are the Impacts of a Delivery Driver Shortage and Truck Driver Salary Boom?
Delivery drivers are crucial to the supply chain. With 72% of all goods in America shipped by truck, the strain of a workforce shortage in the driving and trucking industry can be catastrophic. This is especially true for communities in which trucks are the only delivery option.
Trouble with the global supply chain goes well beyond not getting everyday goods delivered or the hassle of a late birthday present. Deliveries of industrial chemicals, computer chips for cars, key ingredients to vital medicine, and much more have all been delayed or stopped by supply chain issues. Needless to say, finding solutions to the current driver shortage is of the utmost importance.
Sources
https://www.cnn.com/
https://www.nbcnews.com/business/business-news/walmart-truck-driver-salary-pay-first-year-trucker-shortage-rcna23482
https://www.trucking.org/news-insights/ata-chief-economist-pegs-driver-shortage-historic-high
https://www.iru.org/
https://www.whitehouse.gov/briefing-room/statements-releases/2021/12/16/fact-sheet-the-biden-⁠harris-administration-trucking-action-plan-to-strengthen-americas-trucking-workforce/