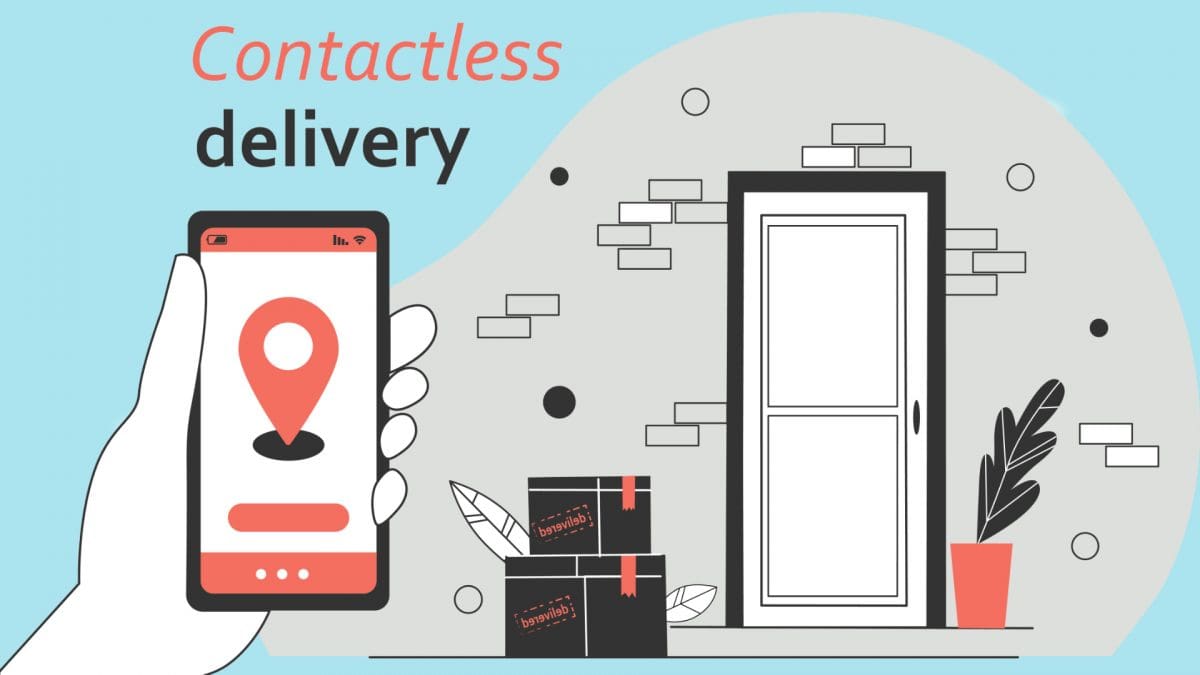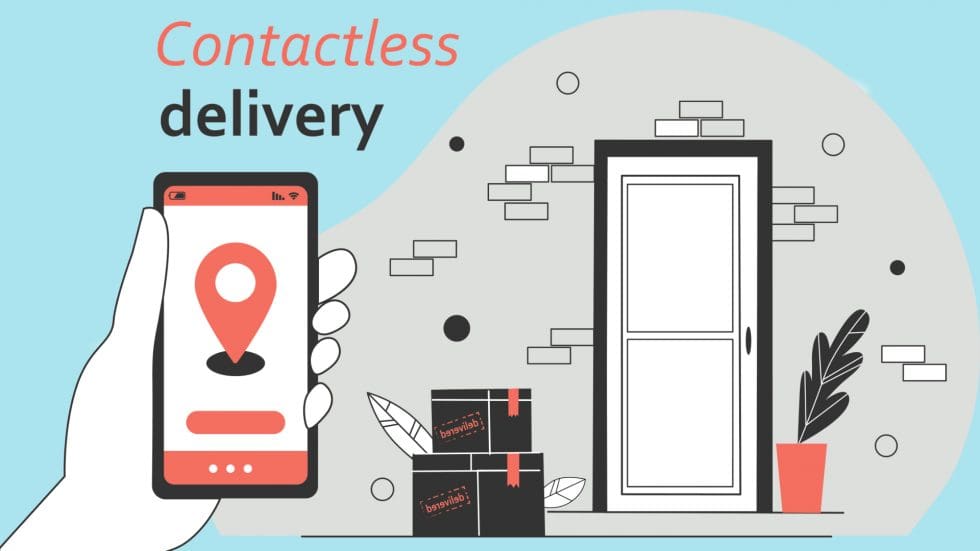 The Coronavirus pandemic outbreak strongly changed consumers' shopping behavior in the US. A survey from Statista shows that 37% of the respondents had used contactless delivery more than usual as of May 2020. Another survey from GetApp revealed that 65% of respondents said contactless delivery aligns with their safety and health priorities. This implies that no contact delivery experiences are increasingly critical for a positive customer experience. Continue reading to learn more about no contact delivery.
No Contact Delivery Meaning
No contact delivery, also known as contactless delivery, refers to the movement of products or goods from the distribution location to the buyer without one-on-one contact between the different parties involved. This includes the delivery person and end customer, but also warehouse or store employees and the handoff between them.
How does it work?
The working mechanism of contactless delivery is pretty simple. It involves the last mile delivery driver dropping off customers' products or goods in their lobby, doorstep, or any other safe place by the delivery person. Instead of knocking on the door or ringing the bell and having the goods exchange hands directly, the purchaser gets notified via email, SMS, or phone that the order is ready for pickup. To facilitate contactless delivery, the purchaser will have to make payment over the phone, via the seller's website, or even a third-party mobile application, since the delivery person will not interact directly with the buyer to receive payment.
When did no contact delivery start?
Covid-19 brought contactless delivery to the United States. The new methods businesses adopted to deliver their customers' orders during the coronavirus outbreak were leaving your package on the doorstep. The virus led businesses like Starbucks, McDonald's, and many other brands to widen their use of no contact delivery. Now this delivery concept has grown in popularity across the United States and the world.
How has this delivery method become more popular?
No contact delivery became more popular when customers discovered that it was a safe and convenient way to receive orders without being present. Fortunately, the technology to facilitate it is readily accessible now to all industries and businesses. With complete integration between technologies, systems, and internal and external teams, brands can easily start offering contactless delivery services.
Which industries use no contact delivery?
No contact delivery is used across different industries. However, the delivery approach is predominately used in the food and medical industries. Currently, all the top food delivery services in the United States, including Postmates and UberEats have this offering. Besides food delivery services, restaurants have also adopted contactless delivery services. For instance, the well-known sushi chain Sugarfish and many others allow customers to choose contactless delivery when placing orders.
Benefits and drawbacks of no contact delivery
While this delivery concept has a lot of benefits for both businesses and customers, it also has a few drawbacks. Below are the most important contactless delivery pros and cons that you should know:
Pros
It reduces touch points
Offers conveniences and safety
Improves brand loyalty
Cons
Deliveries can accidentally be left at the wrong address or location
Issues about whether orders have been completed may arise
Conclusion
No contact delivery is a safe and convenient way to offer delivery services to customers. Although this delivery method is widely used across different industries, it's more popular in the food industry. This is because it reduces regular contact with the food, so the risk of contamination is extremely slim. As a business, getting started with no contact delivery is simple. All you need is just the right technological integration. Contact Elite EXTRA if you need a last mile software company that offers top-rated logistic solutions that help streamline operations.
Sources
https://www.statista.com/statistics/583417/
https://www.getapp.com/resources/contactless-retail-experience/
https://money.usnews.com/money/personal-finance/articles/food-delivery-services-with-no-contact-delivery