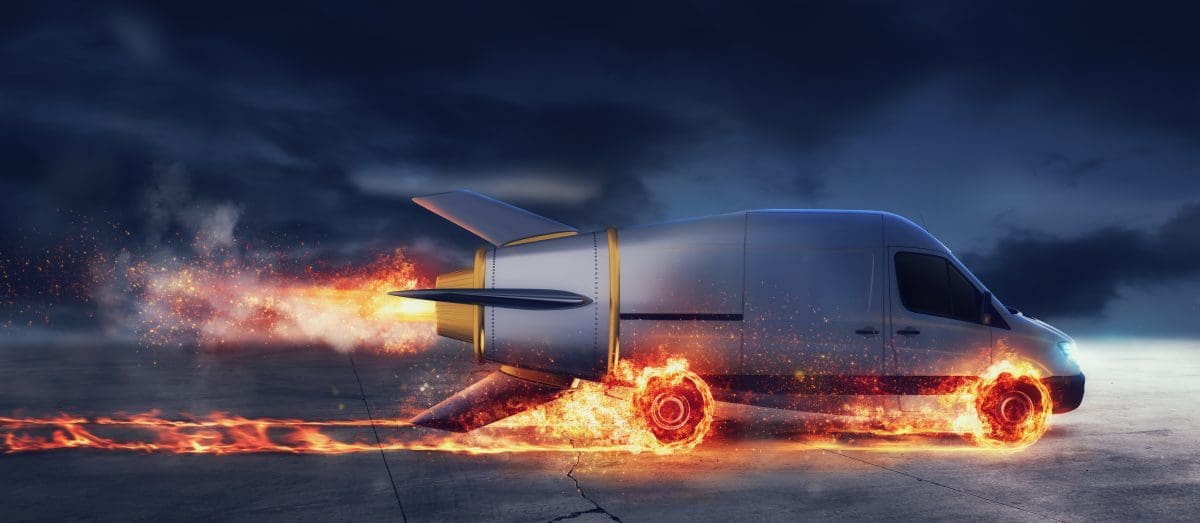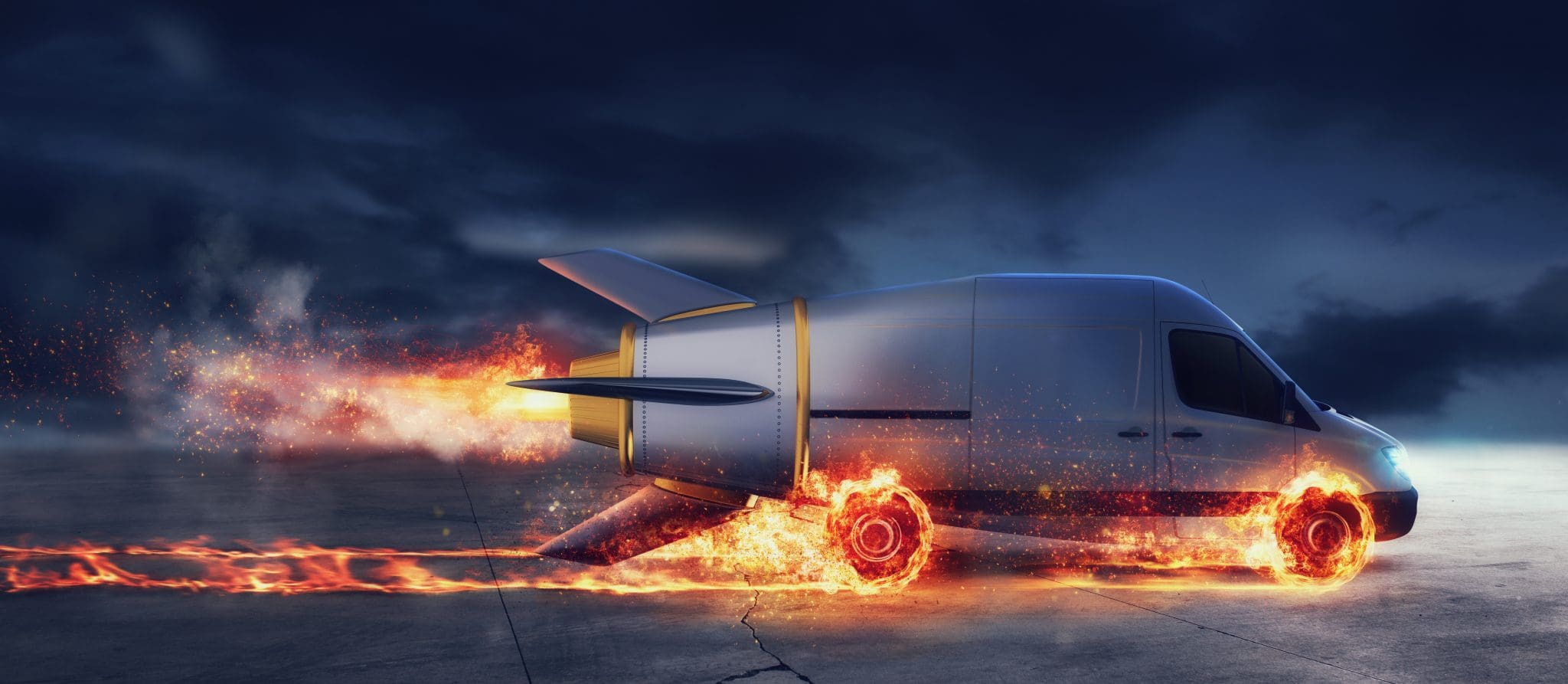 "Hot shot" deliveries are one-time, low-cost deliveries completed by "hot shot" drivers.
This delivery system originated in Texas oilfields. The name "hot shot" was applied to trucks that would pick up parts for pumping stations and off-road drilling, then deliver them as quickly as possible. The moniker stuck, and now we use the term "hot shot" to describe medium to 1-ton trucks that deliver time-sensitive loads.
Thanks to the surge in drivers who prefer to act as independent contractors rather than employees, the practice has become more popular in the last few years.
The Benefits of Hot Shot Deliveries
The end-user, the driver, the seller and the retailer all reap rewards shipping via hot shot freight.
For Consumers
If you've ever ordered a home appliance online or bought a big-ticket item for the garage, you've probably already dealt with a hot shot delivery. To the consumer, hot shot drivers are third-party delivery people who arrive at your door with a flatbed trailer or a pickup truck, depending on the load.
Since drivers compete for these jobs – with the lowest price or quickest delivery time winning the bids – consumers appreciate the fast delivery and low cost.
For Drivers
Hot shot drivers get to be their "own" boss and control their schedule for the pay they feel appropriate. They can launch a small business with a minimal capital investment (a decent used 1-ton and flatbed might cost $50,000, while a comparable big rig and trailer might cost three times as much). And insurance costs are less for standard (non-hazardous) loads.
Still, freelance hot shotting may not be the best career choice for every professional driver. A hot shot trucker must:
Manage their books carefully
Pay self-employment taxes
Pay for private health insurance
Maintain licensing requirements and health exams for the Department of Transportation (DoT)
And manage to save for retirement privately.
The world of CDL transportation is changing, too. While the focus has fallen away from CA-AB 5, legislation aimed at eliminating independent contractors from working in the state of California, tax-hungry politicians could establish such a rule in the future, in any state. And, if you think far enough forward, there is a probability of unmanned, electric delivery vehicles in our future.
Perhaps the biggest winner is the retailer/distributor who hires a hotshotter for deliveries.
How Big Box Stores & International Shippers Win with Hot Shot Drivers
If current global supply chain hiccups have taught us anything, it's that we do live in a truly global economy. We've become spoiled to the notion that we can order a major home appliance, a custom motorcycle or a used car online and have it ready at our door a few days later.
Hot shotters are a blessing to big box stores and distributors because they require very little administration and always provide the best delivery price. From the organization's point of view, why pay your drivers, maintain a fleet, carry all that insurance when you can pay a much smaller flat fee to a hotshotter?
Ultimately, the job outlook for hot shotters is outstanding in the short term. But in the long term, their future is a bit uncertain.
If you would like to learn more about how Elite EXTRA can help with your delivery and last mile logistics, please visit www.eliteextra.com.
Resources:
https://leginfo.legislature.ca.gov/faces/billTextClient.xhtml?bill_id=201920200AB5
https://www.bbc.com/news/technology-55438969