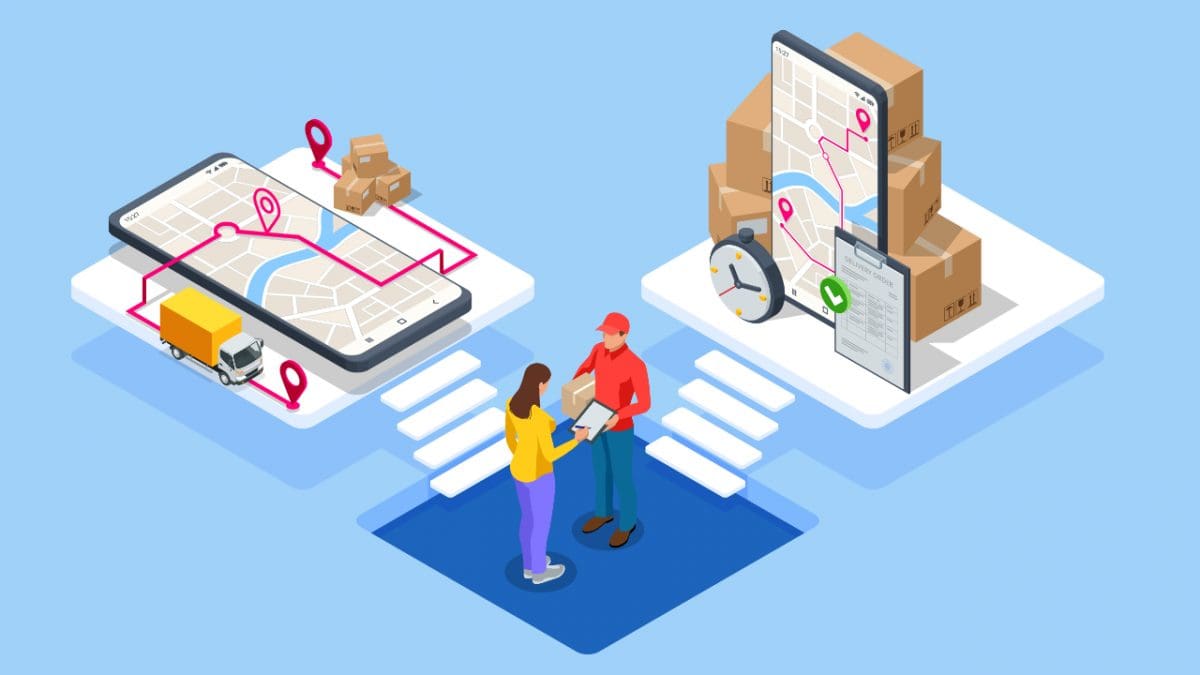 Retail across industries is undergoing rapid change driven by technological advancements and the pandemic. Consumers now expect fast order fulfillment at affordable prices. To meet these expectations, businesses must have reliable supply chains that can keep up with consumer demand. Effective delivery is especially critical when other businesses rely on your company for product supply. Unfortunately, last-mile delivery accounts for more than half of shipping costs, posing significant challenges. To excel in this aspect, businesses should adopt advanced technology and B2B software to enhance internal communication and provide customers with real-time updates. When targeting B2B industries for last-mile delivery software, it's crucial to focus on sectors that heavily depend on efficient and timely deliveries.
While last-mile delivery presents challenges across all industries, certain sectors face unique difficulties. The following industries encounter complex obstacles during last-mile delivery, which makes their need for last-mile delivery software solutions even more urgent.
ECommerce and Online Retail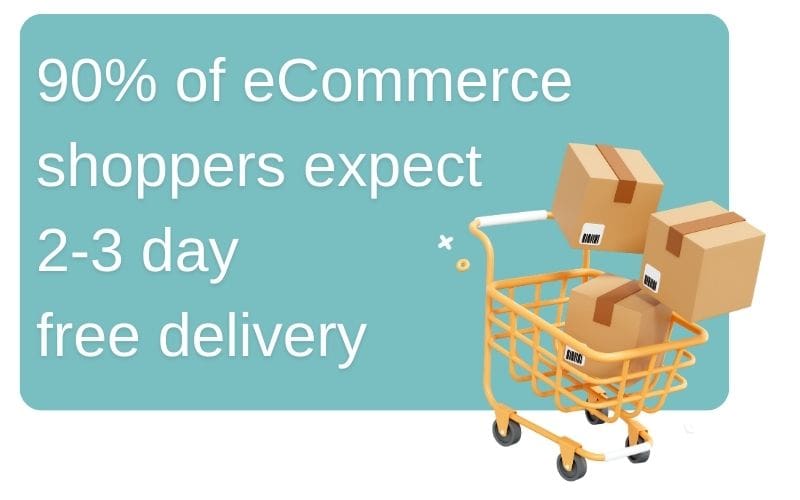 ECommerce sales reached $1.03 trillion in 2022, passing $1 trillion for the first time ever. These orders come with high expectations from consumers. According to McKinsey research, over 90% of US online shoppers expect 2 – 3 day free delivery, and almost half will shop elsewhere when delivery times are too long. As a result, businesses are scrambling to deliver speedy fulfillment and distribution without exceeding their budget.
To meet the demands of their own customers, eCommerce retailers require dependable suppliers. Shipping delays, package damage, delivery failures, and inefficient return processes can dramatically impact the customer service online retailers are able to provide. This is a critical concern because timely delivery is considered an essential part of customer service in eCommerce. As the industry continues to grow, and more businesses provide similar services, SMBs can't afford delivery fails. All eCommerce businesses need effective last-mile software to streamline their delivery services and remain competitive.
Grocery and Food Delivery
Demand for convenient and quick grocery and food delivery has surged. The global online grocery market size was valued at USD $285.70 billion in 2021 and is expected to expand at a compound annual growth rate (CAGR) of 25.3% from 2022 to 2030. It's a competitive industry with many complex requirements and zero room for error.
Food transport brings about unique challenges in last-mile shipping. Food is typically perishable, often fragile, and requires specialty shipping. Orders are commonly dictated by demand and may have unusual size and weight capacities. All of these extra requirements create added expense alongside the already inflated price of food. As with most things, inflated prices often come with inflated expectations. This creates extra challenges in an already intricate industry.
Deliveries to restaurants, stores, and other establishments require specialized planning and precise timing to avoid food spoilage or unexpected issues. Typically, approved staff members must be available to process orders and safely stock food products. As a result, there's no room for timing errors in B2B food delivery
In the food industry, failed delivery attempts could throw off an entire business day. Delayed deliveries mean your recipient will face disgruntled customers and may turn to your competitors for better results. Last-mile delivery software improves delivery driver and customer relationships to provide detailed tracking and accurate ETAs. Such software also provides route-planning optimization to limit delays and avoid failed deliveries.
Logistics and Supply Chain
Supply chain logistics coordinate the storage and shipping of goods and services across the entire supply chain. They're responsible for ensuring products from all industries are in the right place at the right time. By providing these services, logistics and shipping professionals unwittingly become part of the customer service requirements for many different businesses. Logistics and supply chain companies build a reputation on timely deliveries. As a result, they're under more pressure than ever to avoid missteps.
Supply chain management includes the oversight of items that range from raw materials to finished products. Storage and shipping requirements are diverse, and mistakes can be costly. A single delay can disrupt several businesses and create a ripple effect across entire supply chains. As a result, these professionals need seamless communication and no room for error. Companies involved in logistics and supply chain management can enhance their operations and optimize routes using last-mile software.

Healthcare and Pharmaceuticals
Last-mile logistics in the healthcare industry plays a vital role in saving lives. It ensures that healthcare and medical products are accessible around the world. Yet, the industry faces a variety of challenges that increase the costs and complexities of last-mile delivery.
With the global prescription delivery services market expected to experience growth of 17.8% CAGR from 2022 to 2030, a variety of institutions depend heavily on medical delivery. Even as the industry is growing, there is a critical shortage of skilled and specialized drivers with experience in medical transport.
Specialized shipping requirements in the healthcare industry include:
Strict compliance regulations
Storage requirements like temperature sensitivity fragility
Vehicle capacity constraints
Complex delivery requirements
This can mean that delivery vehicles must be equipped with sensors and orders are more likely to be time sensitive. Medications required to be stored at different temperatures must be shipped in separate vehicles. As more organizations depend on direct delivery, medical staff is more likely to be awaiting an accurately timed medication delivery.
There is no room for error in healthcare and pharmaceutical products. Medical supply delivery, prescription medications, and healthcare equipment often require prompt and secure last-mile delivery, making the sector an ideal choice for last-mile delivery software.
Manufacturing and Industrial Distribution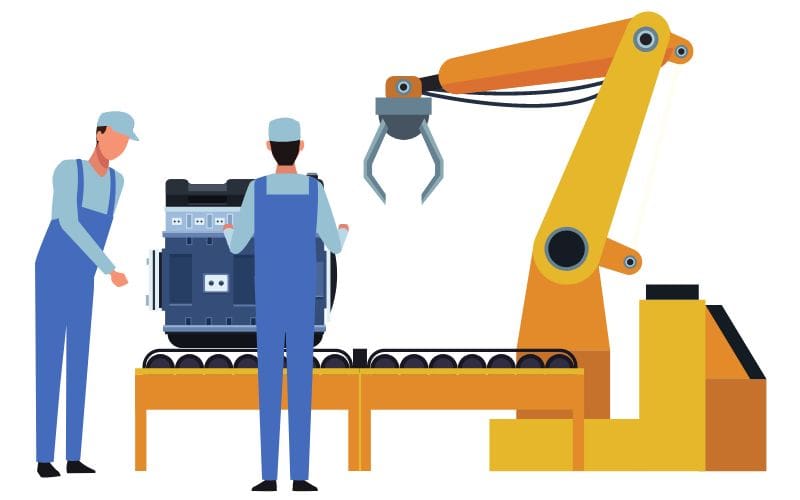 The manufacturing and industrial distribution industries are some of the most heavily affected by global supply chain efficiency. The movement of industrial goods from manufacturing through the supply chain to wholesale organizations and eventually to businesses impacts many industries. Clients along the supply chain expect prompt delivery at reasonable price points to keep their own customers happy. Yet increased fuel costs, labor costs, and logistic challenges make this impossible. On top of that, shipping costs rose by over 77% between January 2021 and August 2022. As prices rise, so do consumer expectations.
Professionals responsible for manufacturing and industrial distribution need streamlined systems and precise delivery methods. Impacts on inbound supply create outbound problems, costing manufacturing companies money. These companies are also more likely to be required to have contingency plans in place when sudden issues arise. For example, changing compliance regulations or supply chain bottlenecks may demand the ability to switch suppliers with minimal notice. To meet the demands of the industry, effective communication is essential.
Manufacturers and distributors serve a variety of businesses. B2B software can help strengthen business relationships, improve shipping visibility, and map efficient shipping routes. As a result, these professionals can ensure seamless delivery to their customers.
Furniture and Home Goods
Products in the furniture and home goods industry can be bulky, fragile, or both. Items are often heavy and have specific shipping requirements. Last-mile delivery can be especially challenging in the sector because heavy items have added labor requirements. Additional staff is more likely to be required for unloading and with heavy goods, all packages have to be opened and inspected.
Last-mile delivery in furniture and home goods brings these unique challenges:
Requires more laborers to move heavy objects
Difficulties maximizing truck space because of awkward shapes and potential product damage
Recipients must be present to accept delivery
Typically requires a truck dedicated to a single delivery
Furniture retailers aren't usually a stop on a delivery route. They're a singular effort. This means they need to have a strong relationship with the companies that handle delivery and consider the potential of working with a company that can handle B2C deliveries as well.
When it comes to expensive products like furniture and home goods, customer satisfaction with the delivery process is paramount. B2B software can help companies establish sound relationships with delivery companies and improve communications with customers. As a result, deliveries become more streamlined, and failed delivery attempts can be avoided.
Automotive and Tires 
The automotive industry supplies the world with the parts needed to keep things moving. Without tires, engine parts, and the many components required to build modern vehicles, the world as we know it would grind to a screeching halt. The automotive parts distribution industry is responsible for ensuring the right parts are available in a variety of urgent situations.
With tires that range in sizes from those that fit compact cars to those on massive freight trucks and parts that span from heavy engines to delicate windshields, it likely comes as no surprise that last-mile shipping in the auto industry is challenging. Recent supply chain interruptions and surging inflation have added urgency by increasing demand. This year, the average age of a passenger vehicle on US roads hit a record 12 and a half years. When consumers hold onto vehicles longer, the need for replacement parts increases. Meanwhile, automotive companies are still struggling to keep up after long-term supply shortages. Auto parts distributors are stretched thin catering to markets that build and sell cars and businesses that repair aging vehicles. These suppliers also deliver to large businesses that service fleet vehicles on-site. Each of these clients depends on seamless distribution to handle emergencies so they can keep their own customers rolling. As a result, auto parts distributors carry a heavy load.
Last-mile delivery costs in the automotive industry can be especially prohibitive due to heavy and bulky parts. Inefficient delivery can hurt a company's bottom line and turn customers away. By investing in last-mile delivery software, automotive and tire distributors can get essential visibility into shipping activities and overcome last-mile delivery challenges. Software solutions can help with route optimization, real-time tracking, and seamless communication. As a result, companies can achieve more cost-effective and efficient delivery.

Construction and Building Materials
From infrastructure to commercial buildings and homes, individuals and businesses rely on construction and building materials to create the structures we depend on daily. However, these items are usually large, often heavy, and created from various materials with vastly different handling requirements. Last-mile delivery in the B2B building materials sector reaches construction sites, suppliers, and storage warehouses. Each client depends on precise deliveries to avoid bottlenecks and dissatisfied customers.
Construction projects are developed on specific timelines with each task depending on the one before it. Building supplies are delivered directly to construction sites or to businesses prepared to make immediate sales or deliveries. Businesses that sell building materials often take large orders from customers and build a reputation for providing essential supplies on time. Often they're dealing with business consumers who are on similar deadlines.
However, last-mile delivery of building materials is no easy task. Construction items are often heavy and bulky, requiring several employees to be available for unloading and stocking. Late deliveries can cause backups that affect subsequent deliveries. Delayed deliveries to construction sites can result in full project bottlenecks that affect multiple businesses. Distributors of construction materials need streamlined processes to avoid damaging delays. Delivery of construction materials and equipment to job sites can be streamlined using last-mile software ensuring that projects stay on schedule.
Meeting Consumer Demand with Last-Mile Delivery Software
Companies across all industries face a heavy burden when trying to meet the demands of modern consumers. With expectations of same-day or next-day delivery surging, businesses are under more pressure than ever. This pressure gets passed up to B2B companies that provide B2C businesses with essential products and supplies. Such companies must provide efficient distribution to keep clients in business.
To keep up with the shipping expectations of modern consumers, businesses need technology that will improve communication and provide essential visibility into the delivery process. Last-mile delivery software provides these critical features and more. Tools can help B2B companies and distributors plan more efficient delivery routes, track shipment progress, improve communication between companies and drivers, and more.
Elite EXTRA provides last-mile software solutions to improve your logistics operations and drive your bottom line while impressing tiers of customers affected by the B2B supply chains. Schedule a demo to learn more about how we can help you overcome your last-mile delivery challenges and better serve your clients.
Sources
https://www.forbes.com/
https://www.mckinsey.com/
https://www.grandviewresearch.com
https://www.futuremarketinsights.com/
https://www2.deloitte.com/
https://apnews.com/article/cars-older-record-age-prices-shortages-supply-6e3273208399803a402e707e1393475c