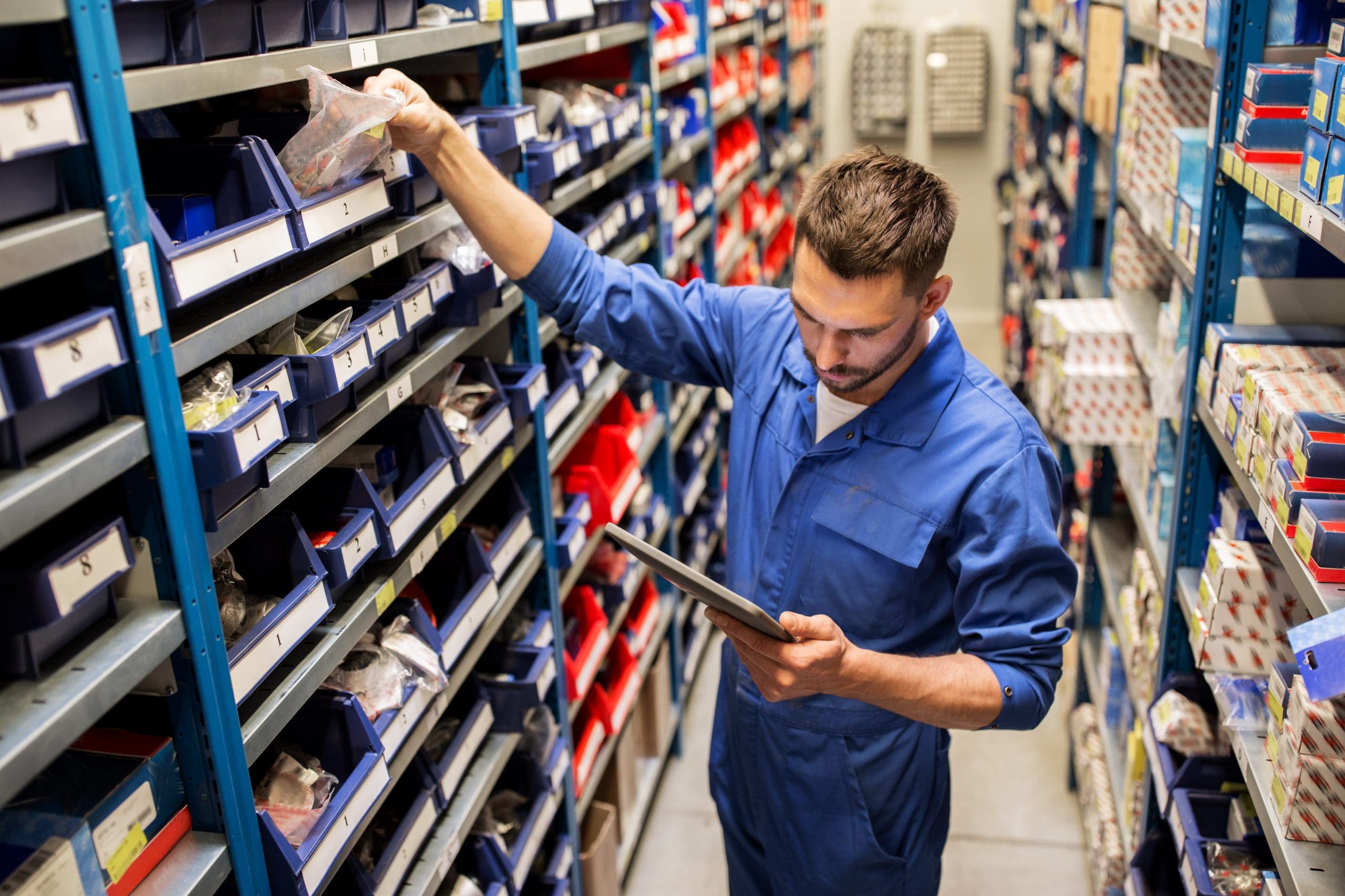 Many dealerships are building their website for more than just a car showroom and now using it as an online eCommerce shopping experience.
One of the main benefits of an online web presence is that dealerships can sell wholesale parts or individual parts online. In 2019, consumers spent roughly $601.75 billion in online shopping. Online shopping provides convenience, and it gives auto dealerships an opportunity for additional revenue in an area they are already strongly in tune with. While selling parts on the internet is lucrative, it is not always easy to be successful. Here are a few tips to help build your dealership online presence beyond just showcasing and selling vehicles.
Parts Cost-Plus Pricing Model
One way an auto dealership can increase sales of online parts is to create a cost-plus pricing model. It ignores the demand of consumers as well as competitor prices. When using this type of model, a fixed percentage gets added to the cost of producing the product.
However, the strategy would involve lowering the profit margin as the unit cost increases. For example, if a product cost is $10, then a business might use a margin of 40%. If the cost increases to $20, then the profit margin may lower to 30%. This approach will help dealerships become more competitive in the online market.
Dealerships also can set up a multi-tiered pricing matrix to vary their cost-plus models with different price windows. This will ensure that profit loss on smaller parts gets reduced.
Search Engine Optimization
SEO(Search engine optimization) is a good way for dealerships to build a sustainable online presence and be competitive in a global market. SEO is when you build website traffic through organic search in the various search engines. Websites are optimized to help promote pages within the website which in turn promotes the website as a whole. A few ways to optimize for organic search engine results are:
Writing expert content on your website
Optimizing each page with strong meta titles and descriptions
Optimizing site loading speeds for faster results when people are visiting your site
Providing an optimized visitor experience from one page to the next.
Claim all online business profiles (i.e. Google, Bing, Yelp, etc..)
SEO is a big space to work in so having a strong internet marketer on staff or consulting with a marketing expert can help provide a great amount of help when building an optimized website.

Video Marketing
Video is the best way to help promote your dealership, and with today's technological advancements they are easier than ever to create. Videos are a great way to showcase new products, parts, and services. They are inexpensive to produce even if you are using a smartphone or similar basic technology. Many dealerships and mechanics shops have discovered that there is value in creating and sharing DIY repair videos. Video tutorials don't have to "give away the secret sauce." In fact, they help to build trust with customers who require service beyond basic interventions.
Creating videos showing how to install new parts on vehicles also helps promote new products that end-users will ultimately buy from the dealership. Many dealerships are showcasing new installation ideas for truck accessories, car detailing tips, and money-saving repair ideas. All these videos promote the brand and trust of the dealership while indirectly building a need for products, parts, and repairs.
If you haven't started a video section on your dealership website, you should start now.

Get Social. Stay Social
Social media is a great way to promote your brand, products, and promotions. However, social media is extremely powerful only when done correctly. Using social media to just promote will likely cause promotion fatigue. Create a social calendar and here are some other posting ideas:
Special Events
Employee Achievements
Company Milestones
Employee Outings
Giveaways
Surveys
Easy How To Fix it Tutorials – minor repairs to indirectly promote product sales.
Communication Is Key
Getting information out to your customers is important for not only the dealership but for the customer. Start a weekly or monthly newsletter. Make sure you are collecting contact information including email during every transaction.
Email newsletters are a great way to help provide news and relevant product information to customers right to their inbox. Newsletters are similar to social media – do not simply send promotional emails. Provide your customers with similar information as mentioned in social media. Good content helps build a brand and trust with customers and potential buyers. Use your email list wisely. Send on a consistent interval. This will help keep the customer or potential buyer aware of when to expect your information.
Offer Free Shipping
While free shipping may sound like a profit giveaway, free shipping is a strong online selling tactic. Many online stores will offer free shipping for specific products or purchases of a certain amount. Plenty of customers now expect to see offers for free shipping. However, it is not always simple for dealerships to provide this benefit. Each part will have a different weight and size, which affects shipping costs. One solution is to calculate the costs and include them into the cost-plus model when determining prices. Not only will customers be satisfied, but dealerships can remain competitive.
Elite EXTRA
Elite EXTRA has been helping dealerships deliver products all over the US for the past decade. Helping dealerships grow their delivery business is a lifelong partnership through more than just a delivery software as a service. Elite EXTRA can help you deliver parts faster with high customer satisfaction and transparency.
Author: Ben Halverson is the Marketing Director for Elite EXTRA.