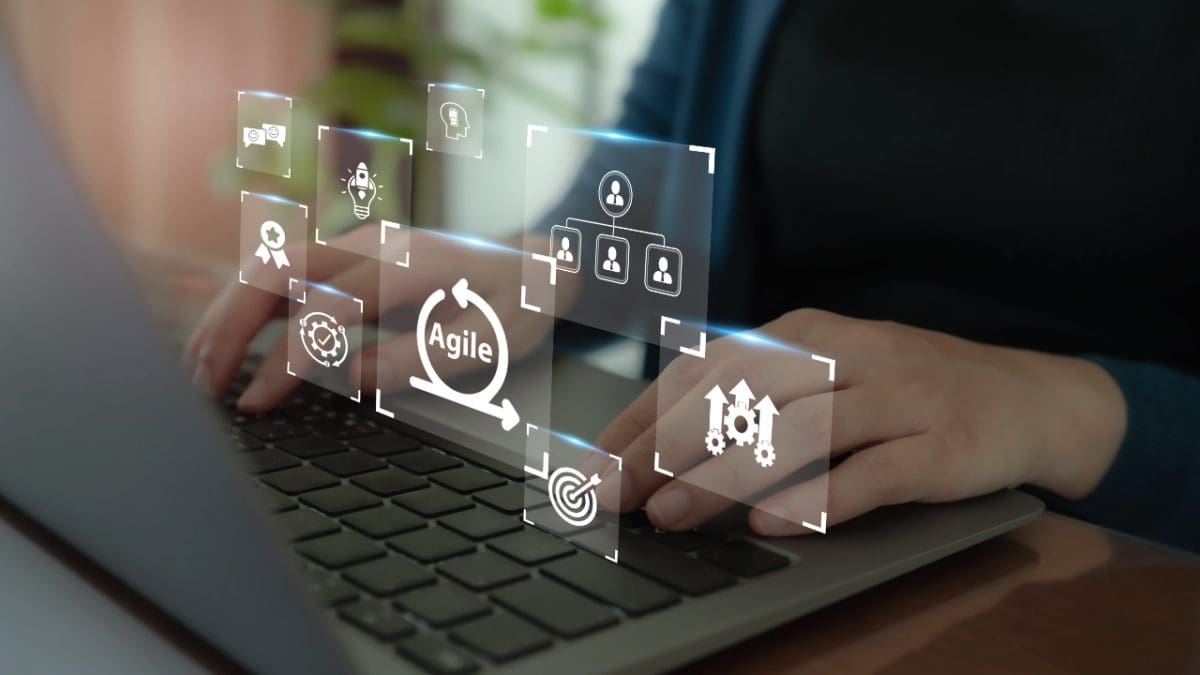 The potential success of any eCommerce company is highly dependent on its ability to provide efficient and seamless shipping and delivery experiences. Online customer behavior shows that faster shipping is more effective in driving conversions, with 65% of merchants reporting an increase in eCommerce cart conversions of up to 25% when they offer a faster delivery promise, usually of one-to-two days. Additionally, 62% of eCommerce customers in the US believe that faster delivery is an essential aspect of a positive customer experience.
A single negative customer experience can cause irreparable damage to your relationship with customers. A survey indicates that nearly 84% of a company's existing customers will abandon the brand after one poor delivery experience. With fulfillment being such a significant part of the eCommerce business model and a differentiator, there is a need to review the services provided and the technology that powers it to ensure your order fulfillment plan is up to par with customer expectations.
What Constitutes a Positive Delivery Experience?
Several factors contribute to a great delivery experience: faster fulfillment, undamaged goods, transparency throughout the process, etc. In addition, a positive experience can turn a casual shopper into a loyal customer, which is why modern-day organizations are highly invested in streamlining the last-mile delivery experience for their customers.
Online businesses need to understand that customers' only offline touch point with brands is through deliveries. Therefore, in addition to having a great product, they must also provide a stellar delivery experience. Fast, reliable, and consistent fulfillment is the secret to creating a memorable customer experience.
A significant trend that was in part triggered by the COVID-19 Pandemic is consumer convenience and immediacy when ordering online. Customers no longer see faster delivery options as a perk; they see them as a requirement. For most of them, the baseline delivery promise is two-to-three days, and anything longer fails to meet their expectations, resulting in a poor customer experience. Almost a third of consumers expect same-day delivery.
Why Does the Speed of Delivery Matter?
The speed of your delivery will highly determine your customers' experience. Customers are looking for reliability and speed when ordering online, and thus the need for eCommerce organizations to prioritize speed if they want to stay competitive. Carving your delivery speed to meet customer expectations may be a challenge. Still, in the end, it will be worthwhile since faster fulfillment can benefit your business in the following ways:
Improves customer satisfaction rates, which promotes brand loyalty
Reduces cart abandonment rate
Improves customer retention, which boosts Customer Lifetime Value (CLTV)
It gives you better visibility on marketplaces
It allows you to become more competitive and gain a more significant market share.
The Evolution of Delivery Speed
Delivery as a service is not a new concept. It has been ongoing for longer than the internet has existed. However, it has experienced insurmountable changes over the years, from hand-delivered messages to the rise of large multinational logistic companies. As a result, delivery services have become an integral part of modern society, which is an essential link between enterprises that sell goods and services and the customers who want to buy them. Today, you can have almost anything delivered to your location, from food, clothing, equipment, and even services.
Back in the 1800s, businesses mostly restricted delivery services to large, bulky items that customers needed help to carry from the stores. Following that was the subset of shoppers that used mail orders, a relatively tedious way to shop compared to the modern virtual shopping experience. In both situations, the delivery speed was often up to the retailer and shipping service provider. The customer had no power over the delivery experience; what mattered to them most was that the goods were delivered.
However, as the internet grew and businesses began offering their products online, the world started to embrace the online shopping experience. As a result, the demand for logistic solutions that fit the profile of modern retailers and their customers grew. In addition, faster delivery timelines became a growing concern as customers demanded online shopping experiences to match the immediacy of traditional in-store shopping.
To meet these challenges, eCommerce organizations began to exploit technology tools that could enable efficiency in the delivery process. Then, the Pandemic hit, and eCommerce turned from a prized alternative to a conventional solution to ensure people get what they want and need. The unprecedented influx of orders put many organizations under pressure as they struggled to meet consumer demands without losing the benefits of speed and convenience that lead to a positive delivery experience. To ensure that delivery experiences matched customer expectations, eCommerce organizations had to digitize and automate their delivery processes.
Digital Solutions for Faster Deliveries
Today companies are looking towards digital methods of logistics management that will help keep the cost low and service levels high. When successfully implemented, these modern-day technologies can improve productivity and economic efficiency and streamline the logistics process for faster deliveries. Some digital solutions that can help enhance the outcome of your delivery services include:
1. Automated Routing and Dispatch
One of the ways to improve the speed of delivery for your orders is to eliminate or reduce manual dependencies from your processes. Automated routing and dispatch systems help coordinate the movement of goods, people, and services to enhance efficiency and improve customer service.
In autonomous routing and dispatch, orders are automatically dispatched and routed using software-driven decisions. In real time, the systems use large data sets and machine learning to make optimized decisions, such as order allotment, fleet dispatching, and routing. This optimizes the process by eliminating human error that could lead to failed or delayed deliveries.
Routing and dispatch software helps match the delivery window with the fleet's capacity and schedules orders for dispatch in a streamlined manner. It helps businesses understand every aspect of the delivery, including information like the type of location, the product to be delivered, the driver, and the time of day the delivery was made. The systems are often prescriptive, predictive, and precise about the entire customer fulfillment process.
Automated dispatch and routing solutions offer eCommerce businesses more advantages than manual processes and traditional routing solutions. Companies can reduce late deliveries, improve fleet utilization and minimize the cost of making deliveries. All these contribute to a positive delivery experience and higher customer satisfaction.

2. Real-Time Route Optimization
Route optimization solutions rely on real-time data to analyze and determine the best delivery routes to help make faster and more economical deliveries. When you have several deliveries to make at different locations, planning the routes manually is tedious, inefficient, and prone to errors. In addition, your routing plans are only limited to the knowledge you have and cannot account for unexpected situations. Besides helping you find the shortest route from point X to point Y, real-time route optimization also looks for different variables within a route to determine its efficiency. Real-time data gives you a complete understanding of the possible circuits of travel and allows you to prepare for any changes affecting traffic flow.
Route optimization aims to maximize deliveries while considering important factors like driver schedules, available hours, total stops, and fulfillment estimates. As a result, you will make faster deliveries and minimize delays when the right tool is implemented, leading to increased customer satisfaction. Compared to the manual routing process, route optimization solutions make route panning relatively quick and reliable. Depending on the capabilities of the software you are using, customers can also track the delivery of their goods from the shipping facility to their address. This improves communication and transparency, leading to a stronger relationship with customers.
Route optimization reduces delivery costs, improves planning, and ensures accurate and timely customer fulfillment. There are different software available, but their core functionalities remain the same. They can visualize route plans and optimize route planning.
3. Electronic POD (ePOD)
Traditionally, the validation of receipt of goods involved customers signing a physical document known as POD (proof of delivery). However, the digitization of the logistics process has seen many organizations shift to electronic proof of delivery (ePOD) to help automate and streamline documentation. An ePOD is an application that eliminates the need for paperwork by digitally capturing all the relevant data used to verify the fulfillment of an order.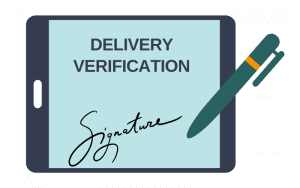 Proof of delivery is an integral part of the invoicing process. It produces a record of fulfillment while detailing any discrepancies that exist. The goal of the documentation is usually to ensure agreement between the customer and retailer on what was delivered and the financial settlement as a result. However, when done manually, it slows down the invoicing process and is also prone to error. ePOD, on the other hand, streamlines and automates the documentation of delivery for better experiences.
Besides collecting signatures, barcodes, and other essential verification details, proof of delivery programs may also capture time and geo-stamps on each fulfillment task. All the information collected from the field is then relayed back to the main offices, where it is registered and reviewed.
4. Other Strategies to Ramp up Your Delivery Process
The trending strategies around improving delivery speed are mostly centered on adopting new technology. But even with help from tech solutions, there are some practical strategies you can employ to achieve faster operations. They include:
Prioritizing appropriately to identify customers or stops you must serve based on an order's importance or calendar date. Even when using software programs, you still need to define an order's priority so that the algorithm can include it in the route optimization.
Choose the right delivery management system that will smoothly integrate with other systems you are currently running.
Optimize your inventory management system to get insights into the state of your inventory. Inventory management is crucial because it determines your ability to fulfill an order.
Distribute your fulfillment centers to different locations so that orders are dispatched from the most convenient center to shorten delivery time.
Provide multiple delivery options. However, limit these to popular options to avoid confusing customers and make work easier. It is best to work with fulfillment options that you can manage efficiently.
Offer order tracking that allows your customer visibility to the entire fulfillment flow. This way, customers can also get ready to receive their orders and help reduce the time spent on each delivery.
Is There a Way to Measure the Efficiency of Your Delivery System?
You can only improve your processes and ensure faster deliveries by assessing your current methods to see how they perform. To determine if the speed of your customer fulfillment is fast enough, monitor the following:
1. Monitor Delayed Deliveries
Determine how often delays occur and possibly what caused them. If you are experiencing frequent delivery delays for reasons that are within your control, you may need to take a step back and re-evaluate your strategy. Also, make a habit of documenting your orders so that you can establish patterns if there are any.
2. Establish the Average Delivery Times
Several factors will influence your average time per delivery, and you need to factor them into your planning so that customers know what to expect. Knowing this KPI can also help you determine if your processes are efficient or need improvement.
3. Track Your Average Cost Per Delivery
Knowing how much it costs your business to make each delivery can help you determine if the current processes are self-sustaining or if there is a need to make appropriate changes.
4. Evaluate Your Customer Satisfaction Rate
Feedback from your customer on their experiences is a vital resource that can help shape your delivery processes for the better. It is an opportunity to know the good and bad about your operations and how they ultimately impact the customer experience.
Want more industry insights?
Subscribe to our newsletter to receive weekly last mile logistics insights directly to your email inbox each week!
Conclusion
Now more than ever, the success and speed of your delivery will define your brand value. Customers will not be sympathetic about the fault in your operations or processes; they care more about getting their orders fast and at reasonable prices. Engaging with the right partners and implementing the right solutions to meet your business needs is the best way to ensure faster delivery and maintain your competitiveness in the market.
Elite EXTRA offers suitable systems and expertise to improve operations and order fulfillment strategies. Contact us today to learn about the latest solutions your business can quickly implement to ensure faster delivery.
Sources
https://www.statista.com/
https://www.oracle.com/
https://www.reutersevents.com/