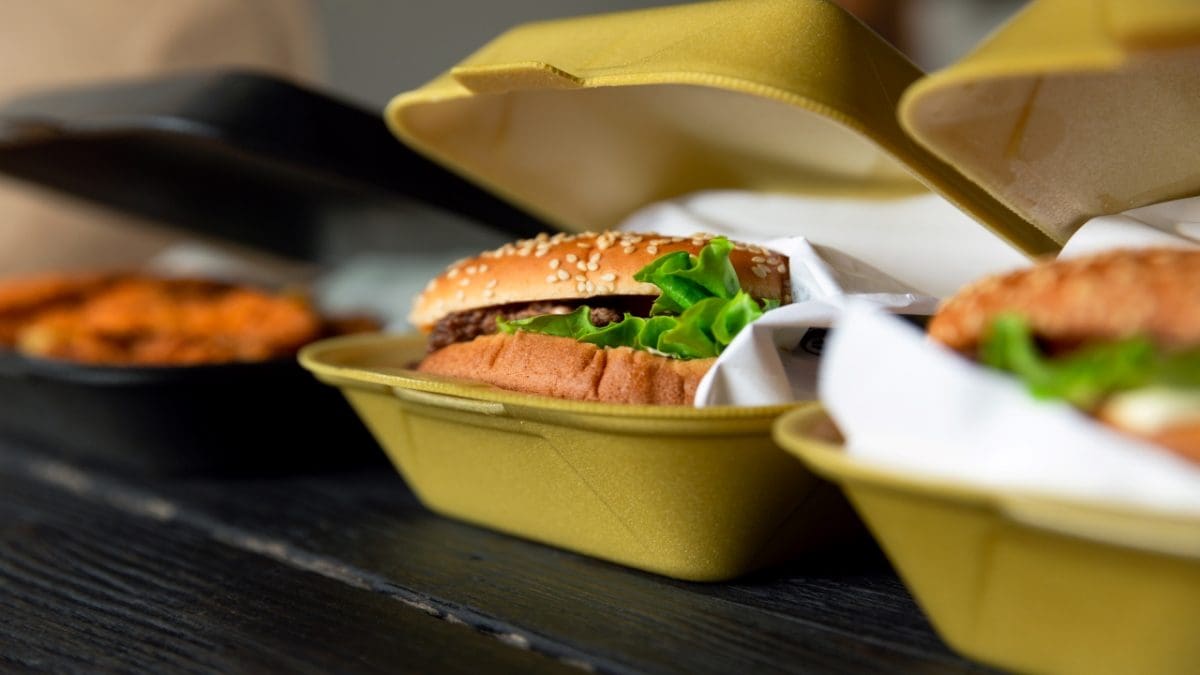 The food delivery business is booming. Or is it? The demand for dining-in during the Covid pandemic and lockdowns increased radically, which in turn increased the revenue for food delivery businesses as well as the number of said businesses. But now that in-person restaurant dining has returned, what does this mean for a heavily flooded market? Especially a market with many overlapping competitors and increasingly thin margins? What are the repercussions for the already over-strained infrastructure of last mile deliveries?
Covid's Impact on Food Delivery
Even before the COVID pandemic began, the food delivery industry was booming. In 2018, Forbes reported that not only was this industry growing more than 20% year after year with the potential to reach an annual average of $365 billion by 2030, but also cited a large study produced by UBS investment bank which predicted that food delivery would inherently and irreparably change the way Americans eat. The study claimed that: "There could be a scenario where by 2030 most meals currently cooked at home are instead ordered online and delivered from either restaurants or central kitchens." UBS compared this shift to at-home skills that were once common, but became almost exclusively outsourced to outside businesses, like sewing and tailoring one's own clothes. They determined that if enough people began to rely exclusively on delivered meals—due in part to the increasing affordability of delivery food versus groceries—everything from how homes are designed, to the supermarket, commercial real estate, and appliance industries could considerably change.
Once the pandemic hit, the amount of people dining at home increased dramatically. While industry-leader Uber reported that, in its 2021 fourth-quarter, ride bookings were down 47%, delivery orders had gone up 128%. This at-home boost helped food delivery much more than the restaurants whose food was being delivered; also in 2021, The New York Times reported that although restaurant spending had dropped 35% from 2020, revenue for delivery services increased by 140%.
This growth had massive implications for last mile deliveries (the last leg of a product's journey from conception to customer receipt), including a nation-wide driver shortage.
How are Food Delivery Businesses Evolving Post-Covid?
While growth has continued for food delivery businesses post-Covid, it has slowed considerably. But even with a dip in revenue, economic experts are claiming that "delivery is here to stay." Consumer surveys back this up, with 71% of those surveyed in a JD Power poll stating they would order delivery as much or more than they had before the pandemic.
Although food delivery services aren't going anywhere, they are now having to change and expand their business models in order to remain competitive. Some of the major changes include:
Fee Changes:
Arguments between restaurants and last mile delivery services have been growing, and most of the upset is over fees charged by food delivery businesses.
As of April, both DoorDash and Uber Eats cut their fees considerably. Whether this was by choice or force is up for debate. There has been a growing trend of legislating how these delivery services can charge fees. For example, San Francisco's Board of Supervisors voted unanimously for a permanent cap on delivery fees from last mile deliveries and third party apps involving restaurant orders.
Businesses are trying to maintain revenue from fees through various shifting strategies. DoorDash and Uber Eats, for example, have tiered fee options for restaurants, with the option to pay higher fees for extra services such as marketing.
Autonomous technology:
With an ever-growing demand for drivers, some businesses are turning to new technology. Several autonomous technology companies have already begun making food deliveries via ground robots. Journalist Sarwant Singh believes that "drone/robot deliveries could be the next wave, given the cost and time efficiencies gained compared to conventional methods that depend on your friendly neighborhood delivery person."
Maintaining Dominance in Key Performance Indicators (KPIs):
The JD Power Poll mentioned above also determined that one way food delivery businesses could continue to thrive is by differentiating themselves from dining-in, curbside pickup, and online ordering overall. They pointed to three main categories in which to do this: Ease-of-Use, Timeliness and Level of Engagement (getting orders right and delivered quickly in order to maintain customer loyalty), and Friendliness (overall customer experience).
This echo reports from large food delivery businesses. President of DoorDash, Christopher Payne, said, "One of the consistent trends has been that, as they get more convenience, consumer expectations go up, not down. The arc of wanting more convenience," he added, "more things delivered to you faster, it seems to only go in one direction."
Expanding into Other Markets / Diversifying Deliveries:
Most leading food delivery businesses are now diversifying what goods they deliver to provide a financial cushion and generate higher priced orders. This includes everything from prescription drugs, to groceries, to convenience store items, and pet food. To diversify what they deliver, Uber bought alcohol delivery company Drizly, and has partnered with Costco for deliveries, while DoorDash has partnered with Albertsons and CVS. This may increase their business, but it also increases the businesses they are in competition with, putting restaurant delivery businesses in the same marketplace as companies like Instacart and Shipt.
What Does this Mean for the Future of Food and Last Mile Deliveries?
Kate Conger of the New York Times reported that "the pandemic has shown that many of us are eager for home delivery of everything, and that has made more tech industry watchers believe that app-based companies can successfully become one-stop delivery machines."
Additionally, Bloomberg reported that customer loyalty to any one delivery service is all but non-existent. Customers tend to use multiple services, and are increasingly, as one Grubhub executive named them "promiscuous customers."
With food delivery businesses increasing the types of goods they delivery, and thus the amount they deliver overall, the demand for drivers, sensible delivery logistics, and many other last mile solutions will certainly increase. Having efficient, simplified, and streamlined logistics operations is more important than ever. To learn more about how to gain a competitive edge with last mile software solutions, contact Elite EXTRA today.
Sources
https://www.nytimes.com/
https://discover.jdpa.com/hubfs/Files/Industry Campaigns/At Home/Home and Retail – Christina Cooley – JDP – March 2021.pdf
https://sf.eater.com/