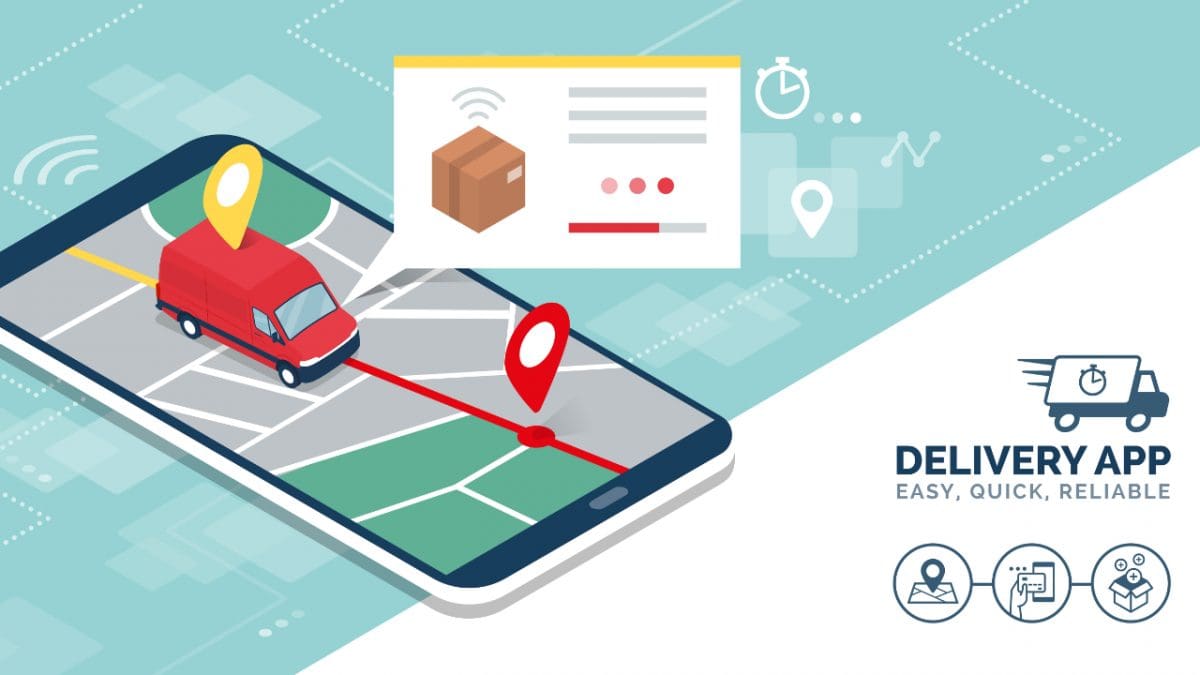 Are you facing challenges in last mile delivery as an online retailer? Are you looking for the best last mile tracking software solutions? As more consumers shift to online shopping, retailers face the challenge of offering the best experience in last mile delivery. Customers want fast and efficient deliveries, but above all, they want transparency from their delivery companies. This means, they want to be updated on the status of their parcel and be able to track its location. Just like anything else, if consumers demands aren't met, they will take their business elsewhere.
Although last mile delivery tracking software is desirable for the customer, it is equally beneficial to the retailer. Last mile delivery tracking helps businesses keep their drivers accountable, create better records, and answer customer questions faster. By integrating last mile tracking software into your deliveries, both your business and consumers will have enhanced experiences.
There are hundreds of delivery tracking software to choose from, so we have compiled the top five best for the last mile:
1. Elite EXTRA- 4.8/5 stars
With over 25 years in the industry, Elite EXTRA is the best last mile tracking software solutions, provider. Elite EXTRA offers custom and innovative last mile solutions that are easy to integrate based on AI and machine learning on a Software as a Service (SaasS) framework. The solution comes comprehensive with in-house support and training to solve and streamline last mile delivery.
Key Features
Here are the key features of Elite EXTRA's last mile tracking software:
Real Time GPS Tracking: Customers can track their deliveries in real time to access updates on location. From the dispatchers end, they can track their drivers in real time and also look at details from their driving such as speed, if they are staying on route, if they take breaks, and more.
Photo & Signature Capture: Digital photo and signature capture to enhance security when customers receive their deliveries.
Customer ETA Notifications: Customers and dispatchers have access to the real time estimated time of arrival based on miles/minutes/seconds.
Robust Reporting Suite: The solution has effective built-in reporting to share information with dispatchers, drivers, and customers.
Automated Reporting: Delivery times, POD, and more are automatically uploaded into a report. This automation and simple filing not only saves time for dispatchers, but it also allows for easier access to answer questions later on.
Optimized Route Planning: Ensures advanced route planning for faster deliveries.
24/7 Customer Support: One of their defining features is their award-winning, in-house support team that ensures you are able to use the tracking software with ease.
Pricing
Because they understand the struggle of getting stuck in long-term contracts, Elite EXTRA offers a monthly pricing model. Their software is highly configurable to each business's unique workflow and needs so they offer custom pricing quotes.
Customer Feedback
According to Ryan Samuels of Buy Wise Auto Parts, "EXTRA has been a game changer for us when it comes to effectively meeting the delivery expectations of our customers. The ability to track our deliveries in real time and be proactive in solving a potential problem rather than reacting after the fact has been huge…."
2. Shipsy- 4.5/5 stars
Shipsy is a cloud-based route management solution allowing businesses to plan multiple delivery routes.
Key Features
Route Optimization: Enhances faster deliveries with real time updates on traffic.
Real time tracking: Handles order management and sharing of ETA with customers.
Reports: Generates heat maps, shipment reports, and delivery metrics.
Customer Portal: Real time driver tracking, customer feedback, status updates, and customer communication.
Driver tools: Proof of delivery, driver scheduling, and onboarding.
Pricing
Similar to Elite EXTRA, they offer custom pricing that is only available upon request.
Customer Feedback
Shipsy has satisfied customers and good feedback on the simplicity of the software. However, some have reported that it lacks clear visibility on shipment tracking, and has limited customization.
3. Track-POD- 4.4/5 stars
Track-POD is a delivery management solution that integrates an electronic proof of delivery app, delivery confirmation and real time driver monitoring.
Key Features
Driver App: offers real time driver monitoring and delivery confirmation, tracks driver location and speed
Automated Route Optimization: Real time traffic updates
Real time Tracking: Customers can track their orders and get ETA
Photo and Signature Capture: Electronic proof of delivery
Automatic Notifications: Sends a notification to customers via SMS or email
Offline Mode: works offline and syncs data upon network reconnection
Pricing
Track-POD charges users based on the subscribed package per month. A standard plan goes for $35 per driver per month, a Small plan for $285 per month, an XL plan for $14,040, while an enterprise plan attracts an annual contract.
Customer Feedback
Customers feel like they get their money's worth from Track-POD. Overall sentiment is fairly positive with only minor complaints about resolutions and API.
4. Starship Technologies- 4.0/5 stars
Talk about the automated shipping experience! Starship Technologies uses autonomous robots to fulfill last mile deliveries.
Key Features
Hyperlocal Delivery: Robots pick products from the local store to deliver to customers.
Real time Tracking: Customers can track their order on a mobile app for real time ETA reporting.
Security: The payload bay is only unlocked by the customer via the app.
Safety: Robots are user-friendly and pose no threat to other road users.
Customer Feedback
Starship Technologies app has good ratings on the app store, but their limited abilities are a downfall for some customers. Because they only offer autonomous last mile deliveries, they are confined to specific geographical locations and cannot cover a long distance.
5. Nuro- 3.8/5 stars
Nuro harnesses robotics power to enhance last mile delivery using a fleet of three autonomous vehicle models that play different roles.
Here are the three types of autonomous vehicles that Nuro uses;
P2: Performs and maps autonomous deliveries but has onboard operators
Nuro: Enhances autonomous last mile delivery at scale
R2: Trains vehicles to be part of the unmanned fleet and carries out autonomous last mile deliveries
Key Features
Real time Tracking: Customers can track and see the ETA in real time.
Rerouting: Customers can reroute their deliveries to another location.
Notifications: customers get real time notifications via the app.
Security: Only the customer can unlock the payload to retrieve the delivery.
Sustainability: Nuro is the way to go as the last mile delivery sector shifts to green energy.
Customer Feedback
Nuro's last mile deliveries are only available in select regions; hence there is limited information on pricing and services. However, Nuro has good remarks from customers as an innovative and futuristic way to deliver.
Streamline Your Deliveries
Are you facing last mile delivery challenges? Streamline your operations with Elite EXTRA's award-winning technology, one of the best last mile tracking software solutions on the market. Request a free demo or a quote today. We have custom-tailored last mile tracking solutions to manage your fleet and grow your business.