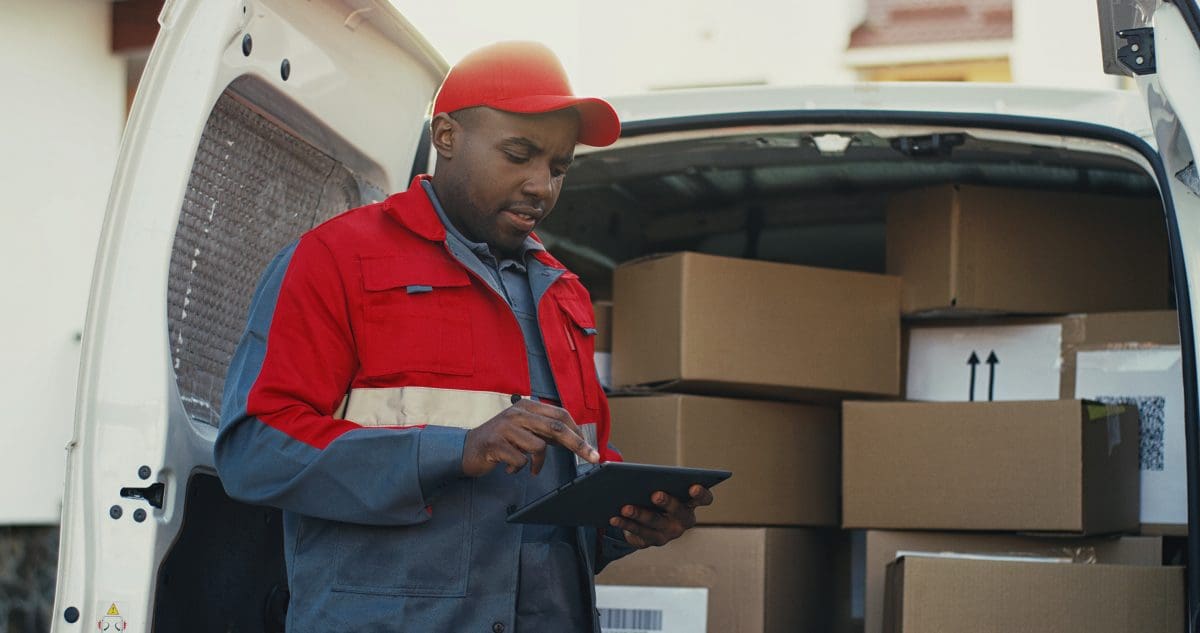 The last decade has witnessed a significant shift in the retail sector as most players have moved their stores to eCommerce channels. As the world changes, going online is one way of keeping your business relevant. With time, eCommerce is becoming flooded, and enterprises have devised different survival mechanisms.
One way that your business can remain competitive is by offering last-mile delivery services. In a recent survey, 66% of Americans noted that they prefer online companies that provide prompt delivery, probably within an hour. Furthermore, 27% of shoppers have canceled their orders if there is no same-day delivery option. In this context, eCommerce delivery is a major factor that cannot be overlooked.
Why You Should Start Offering Delivery Services for Your eCommerce Business
Changing customer demand and shopping habits call for firms to rethink their delivery strategies. Unlike in the past, most customers are now expecting businesses to offer fast and reliable delivery.
Typically, delivering goods to your customers gives your business the following benefits:
Increased Competitiveness: Today, most companies are offering eCommerce delivery within a few hours. An organization that lacks the service or that takes days to deliver is doomed to be less competitive.
Enhanced Customer Experience: Nothing makes a customer happier than buying a product and having it delivered the same day.
Redefines customer convenience: Delivery services save the customer the trouble of traveling to a store to collect an item since it can be conveniently dropped on their doorsteps within hours.
Creates Brand Loyalty: To many customers, delivery services are not an option. When they are reviewing various eCommerce players online, they are always looking for the one that delivers goods quickly to different locations. If you fall into this category of persons, you can rest assured that you will get and retain many customers.
Delivery is the last impression: The exceptional experience creates a lasting positive attitude about your business, which makes your customer come again and influence others to shop from your store.
Challenges of eCommerce Delivery
The last mile delivery faces numerous problems. The common ones include:
High cost
Lack of transparency
Lower efficiency
Friction between customers and suppliers
Where to Start
These challenges should not scare you. If you are thinking of eCommerce delivery, you are likely to start by utilizing external drivers through the Elite EXTRA Delivery Network. On such an occasion, you may need to get advanced dispatching software.
This software gives you numerous advantages, such as:
Streamlined operations.
Route optimization, which saves money and time.
GPS mapping that enables you to track the location of the driver and vehicle.
Provides easy and quick mobile reporting.
Allows you to track driver performance by easily generating reports on stops, idling, and speeding activity.
How Elite EXTRA Helps You
Most of the problems encountered in eCommerce delivery emanate from a lack of real-time delivery tracking and delivery route planning. Most companies cannot also prioritize, schedule, and auto-allocate their deliveries. But Elite EXTRA addresses all these issues.
With our advanced and intuitive web application, you can comfortably ingest orders, optimize routes, and dispatch goods to Delivery Network or drivers. You can also communicate with drivers in real-time and use our interactive map to monitor their route progress.
Our Elite EXTRA advanced dispatch management software helps you streamline your delivery services in the following ways:
Optimized Route Sequencing:
You can easily build routes based on your customer's traffic, time windows, preferences, and proximity.
Auto-Route and Auto-Suggest:
Once you have selected a group of orders, our software builds routes that allow deliveries within the shortest time possible. The application can also audit various drivers' locations and find the best one to complete a particular order.
ETA Alerts
Through automatic text and email alerts, you can keep your customers' informed about the progress of their orders.
Delivery or Service Time Windows
The application optimizes the routes, making sure that your deliveries are never late.
Robust Reporting
The application offers a wide range of reports that you can use to inform your decisions.
Barcode Scanning
You can easily scan invoice barcodes to optimize routes, ensure that drives have the right product or services, and double-check if delivery is made to the right place.
Asset Scheduler
It allows you to plan your drivers' days and weeks to prevent conflicts.
Recurring Routes
Elite EXTRA can generate routes that occur daily, weekly, or monthly, saving you time.
Why We Are the Best
Unlike our competitors, our cutting-edge technology distinguishes us. Elite EXTRA is unique for the following reasons:
It is software as a service.
It is fully integratable.
It's customizable.
There is a proven return on investment.
We offer friendly and reliable support.
It is risk-free and cost-effective.
It offers high-level accountability to your drivers.
It offers more routing options.
With efficient routing, it reduces greenhouse gases emission.
References
https://www.consultancy.eu/news/4628/why-e-commerce-companies-should-rethink-their-last-mile-delivery