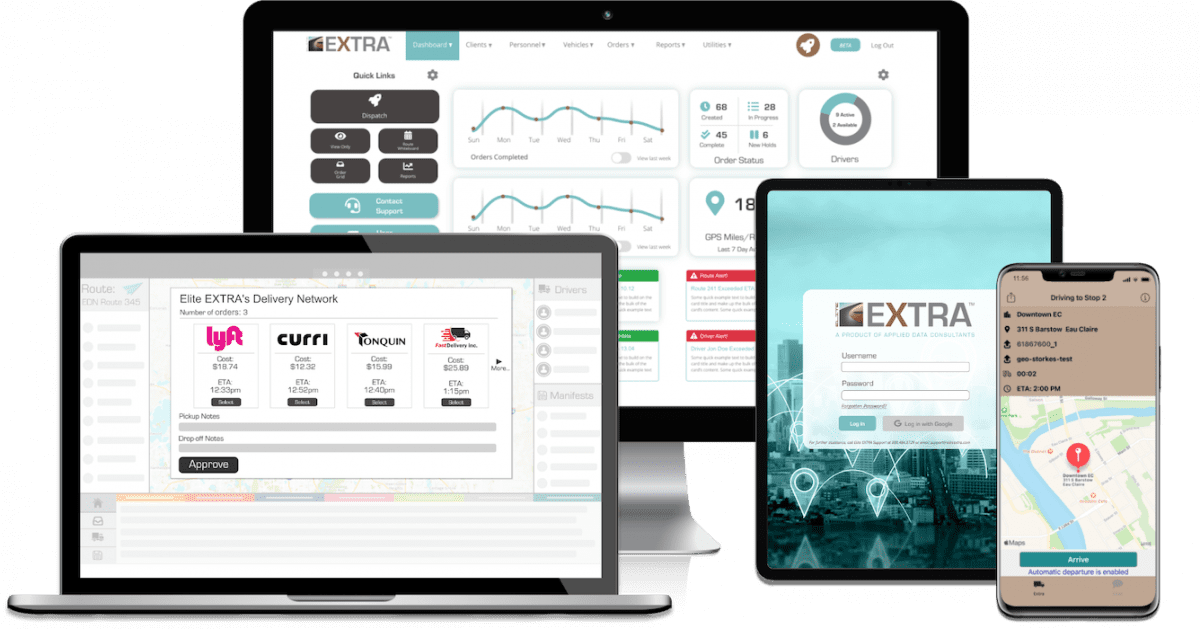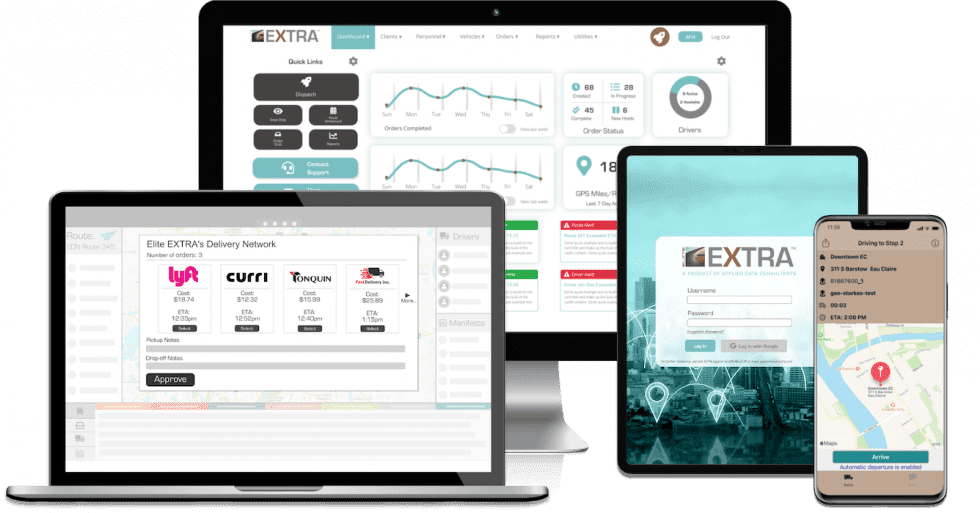 As the demand for home delivery services increases, your delivery business is likely researching dispatch software to help you manage your deliveries and services while increasing efficiency. While cost, software accessibility, and order integration are major factors to consider when making your decision, you are also likely thinking about your staff and how difficult it will be to transition to a new dispatch software platform. Is it simple to use, does it require a lot of training, will "less tech-savvy" employees still be able to master the software without a great deal of frustration?
There are many different options available, so it is important to do your research. Elite EXTRA is one option you may want to consider. Elite EXTRA integrates directly with your ordering platform, and it is cloud-based, so your employees can easily access the dispatch software from anywhere with a search browser and an internet connection. Elite's dispatch software can be enabled to automatically optimize your drivers' routes in the most efficient way, making it simple and quick to use for your dispatchers. Plus, Elite offers complimentary, personalized training when you are ready to go live with the new software to ensure you and your staff are feeling comfortable. Elite also offers unlimited customer support to help you answer additional questions that may arise.
Drivers use the EXTRA Driver app, which is a free app that can be downloaded to Android and iOS devices. Drivers can be set up to complete different tasks, such as collect signatures or take photos of deliveries, at your discretion. The EXTRA Driver app walks them through the necessary delivery steps, making it user friendly and easy to learn after only a couple of routes. The EXTRA Driver app also can be used for scanning or building routes, offering flexibility depending on your workflow.
If your business chooses to collect signatures or photos at the time of delivery, these items are automatically transferred back to the Elite EXTRA software, where dispatchers and staff can access them whenever needed. Automated emails and ETA alerts can also be sent to your customers with their proof of delivery documents or with tracking links prior to delivery. This not only provides your customers with a higher level of service, but it also frees up your staff to focus on other priorities.
Elite EXTRA can be customized in a variety of ways, making it a simple dispatch software solution for your delivery or service organization.
REDUCE COSTS
"Elite EXTRA helped us streamline our operations, reduce costs, and improve our customer service. The rollout was easy, the technical support is excellent, and the system is extremely reliable."
– Richard White III White Brothers Auto Parts
For more information about Elite EXTRA's simple dispatch software, please visit eliteextra.com and call 1-888-484-8729 or email sales@eliteextra.com.