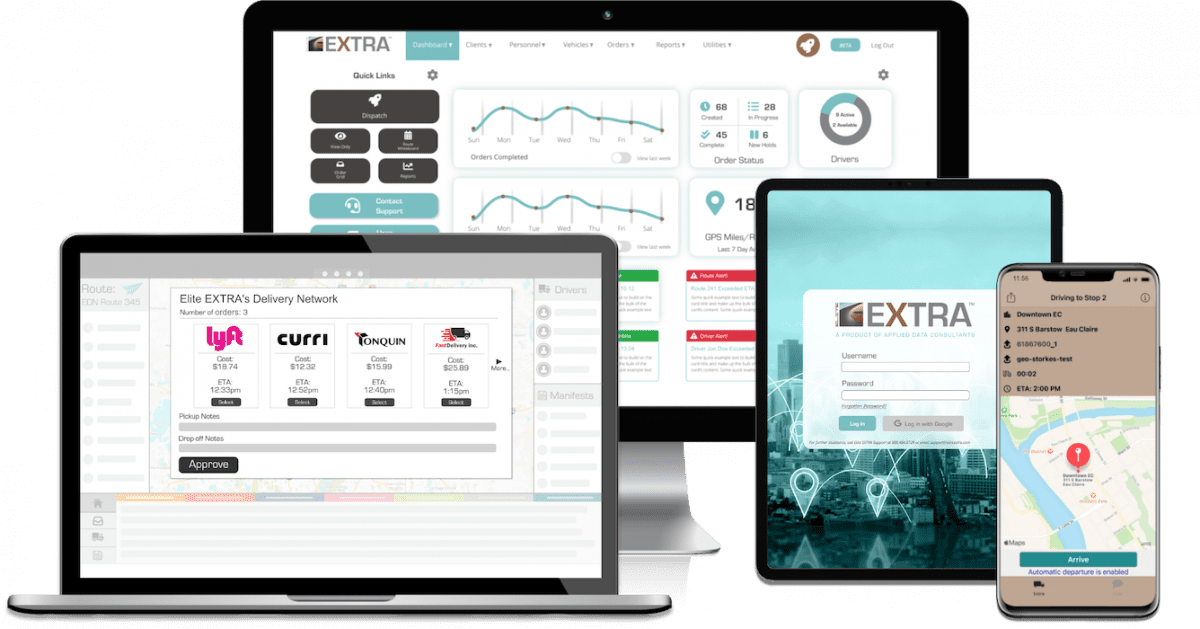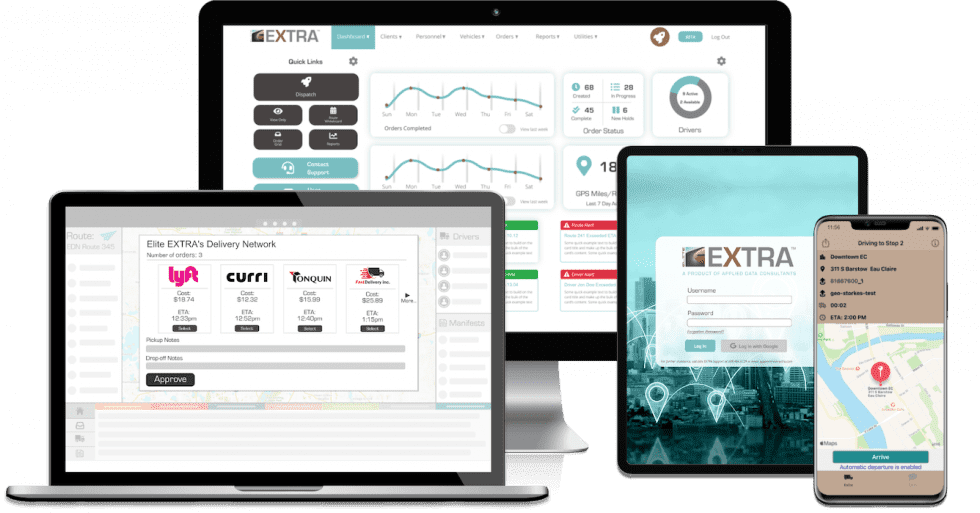 Ever wonder if there is an easier way to dispatch? Are your drivers taking the most efficient delivery routes? Could your business save money on gas and maintenance costs?
Elite EXTRA's customizable advanced routing software can help your business address some of these concerns. Elite EXTRA's platform can be accessed anywhere through an internet connection and a web browser to optimize your routes and provide your dispatching staff with confidence that delivery deadlines are being met in the most efficient way.
Optimized Route Sequencing
Elite EXTRA's routing software can be integrated directly with your ordering platform, meaning that as you process orders, they upload into the EXTRA system for quick dispatching. Routes can be built by invoices, barcode scanning, scheduled runs, an asset scheduler, or even by selecting your customers geographically. Elite EXTRA understands that different businesses have different needs. Use our customizable routing software solutions to fit your unique workflows.
Auto-Route and Auto-Suggest
Let Elite EXTRA's technology figure out the logistics for you! Auto-Route allows you to select a group of orders and automatically optimizes the routes based on a specific number of drivers or vehicles while taking time windows, vehicle inclusions, and drivers' skill sets into consideration. Auto-Suggest allows you to select an order and will run a full audit of your drivers' locations to determine the best active driver to complete that order delivery.
Delivery or Service Time Windows
Elite EXTRA's routing software can take into account the time windows for your deliveries or services to ensure you are meeting your delivery times and keeping your customers satisfied.
Email and Text ETA Alerts
Send your customers delivery tracking links through automated emails and texts. Customers can track your drivers' estimated times of arrival while freeing your other staff from answering unnecessary emails and phone calls regarding their order status.
Signature Capture and Photo Capture
Your drivers can use the EXTRA Driver mobile application to collect electronic signatures or take photos of their deliveries. These signatures and photos are automatically uploaded to your web-based Elite EXTRA routing software, where you can download them, email them, or simply access them as you need. You can also set them up to be automatically emailed to your customers as proof of delivery documents.
Real-time GPS Tracking
Elite EXTRA provides you with full visibility of your drivers and routes to help you make informed decisions. Communicate with your drivers in real-time using the built-in EXTRA messaging tool.
Robust Reporting
With more than 80 different report options, Elite EXTRA allows you to analyze your route and driver performance data to inform your decision-making. Auto-reports can also be emailed at designated times set by you.
What Do Our Customers Think?
"EXTRA's driver tracking not only allows us to know where our trucks and merchandise are, but also allows us to increase our customer service… Not only does it look for the most efficient route for the driver to take, but it takes into consideration divided roads and traffic patterns…One of the best parts is that all of these features integrate with Auto Part… It just flows from one system to the other." Michael Harrington General Manager Mighty Auto Parts #314
"EXTRA has been a game-changer for us when it comes to effectively meeting the delivery expectations of our customers. The ability to track our deliveries in real-time and be proactive in solving a potential problem rather than reacting after the fact has been huge. Being able to tell a customer your part will be arriving at a specific time rather than 'it's on the way' makes a big difference. Also, the reporting side of the program allows us to set performance goals for our people as well as show customers how we are performing for them." Ryan Samuels Vice President Buy Wise Auto Parts
Interested in Learning More? For more information about Elite EXTRA's routing software, go to eliteextra.com, or contact our Sales Team at 1-888-484-8729 or sales@eliteextra.com.