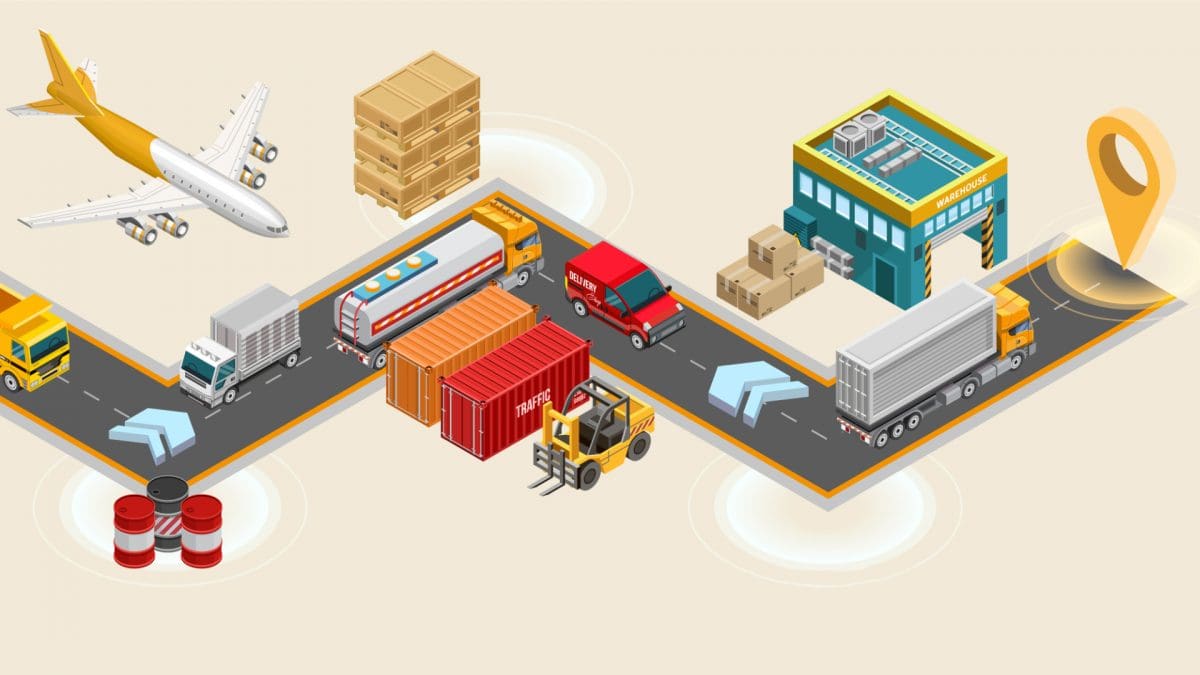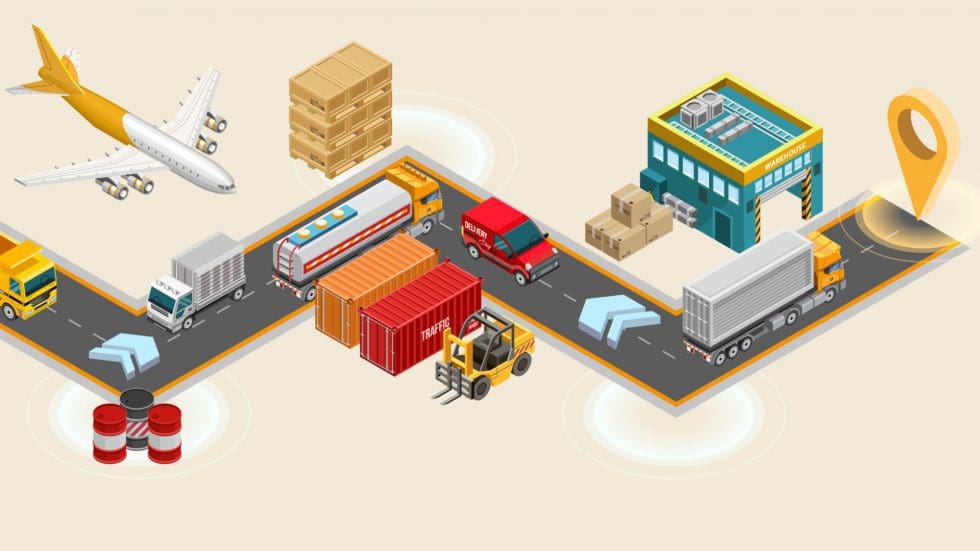 Most smartphone owners can look at their device right now and find an app on that phone that can help them create the most straightforward and optimized route possible to get from Point A to Point B. Many of us take it for granted that we have this power in the palm of our hands, but it is something that is exceedingly useful for those of us seeking real-time directions.
This proves that there is real value and potential in helping drivers discover optimized routes and in providing them with the tools to best utilize that information. It is vital to note that quick and dynamic routing is valuable far beyond just typical passenger vehicles. Plenty of commercial enterprises are also utilizing the power of route optimization to help their drivers. Today, we will look at the power of route optimization and how it can be harnessed.
What is Route Optimization?
Any time a shipment leaves its origin in route to its final destination, there are a myriad of route options that one can select from to get it to where it needs to go. Some routes may have restrictions, thus being off-limits to certain types of vehicles. However, there are still typically multiple ways to get to virtually any destination. What then is a company supposed to do to cut down on waste and make it easier to get products where they need to go? The answer is route optimization.

It is critical to note that this doesn't necessarily always mean taking the shortest route. That is a common misconception, but always opting for the shortest route may sacrifice other upsides that taking a different route might have offered. For example, route optimization considers many factors, including customer priority, weather conditions, and more. Therefore, it is necessary to give all options their due consideration before selecting one over the others.
Improved Profits
Increasing profits are always of interest to those in charge of operations at any transportation or logistics company. They must keep this in mind to help fuel the growth of their business. Route optimization is one method of pumping those profits up. When executed perfectly, it is possible to cut down on waste and improve productivity. A few of the benefits include:
Less fuel wasted on inefficient routes
Fewer driver hours wasted sitting in traffic
The ability to make more deliveries
Better on-time delivery rate (happier customers)
Those are just a few of the upsides of optimizing routes. Though it may take some time to get some of these practices down pat, it is possible to start chipping away at it until you begin to see results.
How Route Optimization Improves Company Performance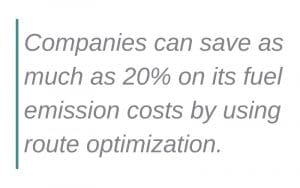 The benefits of route optimization are not just in the minds of users, but in the hard data as well. It turns out that it is possible for a company to save as much as 20% on its fuel emissions costs by using route optimization. This is according to professional research conducted to determine the cost savings and environmental impact of route optimization products.
Some companies report that they are able to get away with using fewer trucks once they begin to use route planning software. This is because they are making more deliveries using less time. Thus, they might be able to cut down on the total number of trucks in the fleet and save some money that way. Frozen Food Express reported that it reduced its fleet of trucks by 10% as a direct result of its software usage.
Fewer loads going to outsourced third-party providers is another upside that shouldn't be missed. A small catering company out of Canada known as Marigolds & Onions cut its use of third-party transportation partners by 50%. They no longer needed all of the extra help from outside sources because they discovered more efficient ways to get the work done on their own.
The Cost of Route Optimization Software
Every leader of a transportation company needs to ask themselves what the cost of transportation software is likely to look like for them. By figuring out the ultimate cost of upgrading their technology, they can accurately decide whether the investment is worth the initial cost. Spoiler alert: it almost always is.
Companies charge different rates depending on their pricing model and the quality of the equipment that they provide. However, to create an example that can illustrate the math behind these systems, let's assume the company pays a flat rate of $500 per month for the system. Now, let's look at how that might play out in the following scenario:
The company pays $500 per month for route optimization software. They have 10 trucks that make 70 stops within a 40-mile radius on a daily basis. Without the software, the daily cost of those stops was $2,500 per day. Much of that cost was the labor associated with making those stops, but also the fuel involved as well. After the route optimization software is implemented, the route is updated and allows for enough time to add an eighth stop to the routes each day. The labor cost remains the same, but the fuel cost also dips slightly as the truck spends less time stuck in traffic. Now, the total cost for making 80 stops comes out to $2,250 per day. That is a $250 savings per day, multiplied by 22 days in a month, equals $5,500 in total monthly savings. As you can see, the software has already paid for itself, and we haven't even factored in the additional revenue collected by making an additional stop on the route. Clearly, route optimization software is highly useful in this scenario.
Take those numbers and expand them out over a quarter, a year, even a decade. It starts to add up to some significant savings. It would break down as follows given the scenario described above:

Keep in mind, these are PER ROUTE numbers, and they don't even factor in the additional revenue that might be generated by adding extra stops along the way. Also keep in mind that the larger delivery operation you run, the larger these savings become. Before long, you can start to see how this all adds up to some very significant savings.
Improved Satisfaction for Customers and Drivers
There's no doubt that increased profits are a nice benefit to using route optimization software. However, the intangible benefits, like increased satisfaction, can be just as powerful! The optimized routes not only enhance the customer experience, but it also makes the drivers life more enjoyable. A case can easily be made that route optimization software clearly benefits both customers and drivers in many ways.
Customers
The recipient of the delivery goods benefits from route optimization software in a few important ways.
Faster Delivery Times: Almost everyone knows the feeling of waiting on a much anticipated delivery hoping that it will arrive at any moment. That wait can feel agonizing, and many people wish that their goods would just arrive already. When a customer chooses a company with effective route optimization tools, their delivery options expand greatly and their waiting time decreases. They can now pick from a selection of delivery options at different prices, and even choose next day delivery if they prefer. Long gone are the days of anticipation and waiting days on end for a package.
Transparency: Powerful routing software typically provides customers insight into their delivery status. They can log on to a special customer portal and view where their shipment is in transit. In addition to tracking their deliveries, they can also receive real-time updates via email or text to get the most accurate ETAs. By giving them access to this information, it also saves time and effort on the businesses end since they don't have to answer as many questions.
Drivers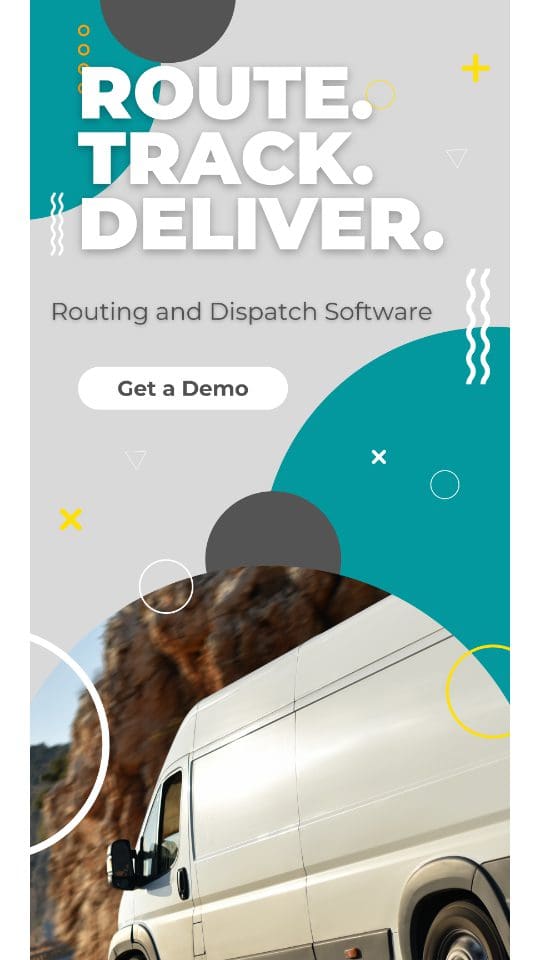 The delivery drivers working for a company that uses great route optimization software also benefit from the use of this software. They receive the following benefits:
Shorter Routes That Consume Less Time: Being on the road is what drivers sign up for when they take the job, but that doesn't mean they enjoy sitting in traffic and dealing with delays more than any of the rest of us. Instead, they really appreciate it when the company they work for takes the time to help them travel via shorter routes and save more time.
Increased Number of Deliveries: Many drivers are paid per delivery. The more deliveries that they make, the more income they earn. Therefore, it is a top priority for virtually all delivery drivers to look after their own bottom line and make as many deliveries as they possibly can. When route optimization software is implemented, they have a great chance of making significantly more deliveries than they might have otherwise.
Routes are Easier to Understand: It is pleasant to drive a route that is straightforward and lacks complicated instructions or directions. Drivers that are able to travel on optimized routes typically report that they feel better about the drive, and that they are better able to get where they need to go without any confusion or frustration.
Improved Driver Retention: In the midst of a massive driver shortage, retaining current drivers is a priority for many companies. By simplifying your drivers routes and enhancing their delivery experience, you can increase their overall job satisfaction. In turn, when your driver is more satisfied, they are also less likely to leave. While it might not be a guarantee, improving your employees quality of work never hurts.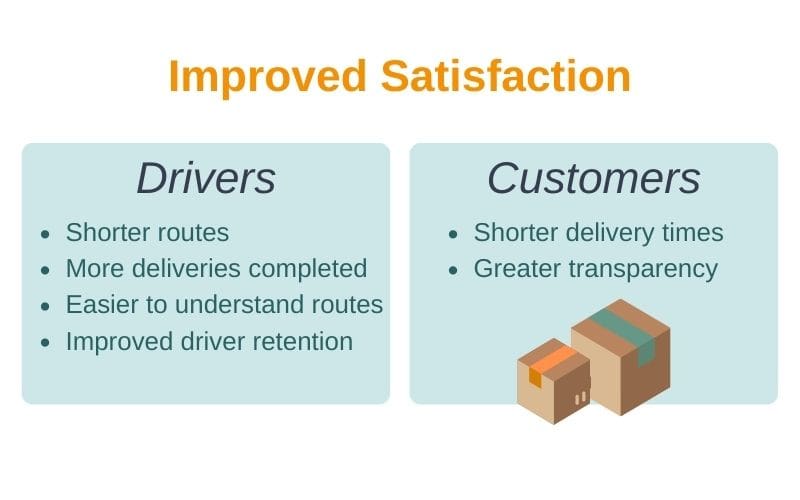 Routing and Dispatch Software
Elite EXTRA's Routing and Dispatch software is powerful even at its most basic model. However, the configurable settings allow you to customize the software to your company's specific needs and workflows which makes this software unbeatable.
Fastest Routes by Start and End Points
Some users simply want to obtain information about the fastest routes for their drivers based on their starting and ending point. There is nothing wrong with that. This might be a particularly useful strategy if the delivery driver only needs to travel to one specific location time and time again. The routing software can quickly determine the fastest way to get the driver where they need to go. It is possible that such a route will be different from what one might have expected, but the best thing about this is that drivers don't have to play guessing games at all. They are simply provided with the optimal route based on what they have entered into the software.
Dispatchers Can Set Their Own Rules
In certain circumstances it might be more beneficial for dispatchers to set their own rules within the system to get more optimized results based on the needs of the company. In these cases, it is possible for dispatchers to select from a variety of options to create the ideal set of rules that are the most useful for the company's current priorities.
For example, perhaps there is a specific customer that must be given top priority in the delivery schedule. If so, this can be set as a "rule" in the system to override other instructions and establish an optimized route based on getting goods to that customer first before reaching the others. Whatever the case may be, dispatchers will maintain full control over any changes and rules that they wish to establish within the system.

Route Optimization Software Puts You Ahead of the Competition
After everything explained here, it is abundantly clear that route optimization software puts you ahead of the competition. The number of benefits that can be obtained from it are nearly limitless, and the outcomes have manifested themselves for company after company. With countless proven results in the real world, it is hard to deny the power of a technology such as this one.
Companies often look for the best ways to outdo the competition. More often than not, the answer is to simply work on self-improvement. Route optimization software is the key to begin the process of making routes more efficient, keep customers and drivers happier, and save huge sums of money in the long run. Therefore, you need to research and invest in this technology for yourself today so you can begin to reap the benefits.
If you're searching for a route optimization software, look no further than Elite EXTRA. Our flagship product, Routing and Dispatch, is perfect for companies of any size or workflow due to its configurable features. To learn more, check out our website or contact us today!