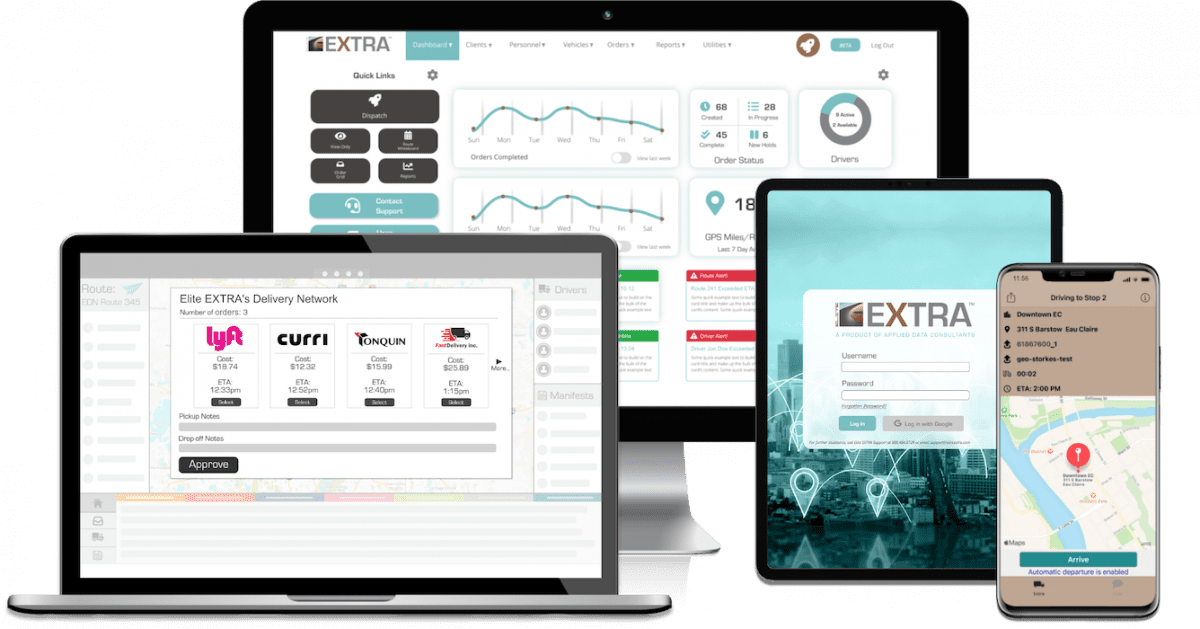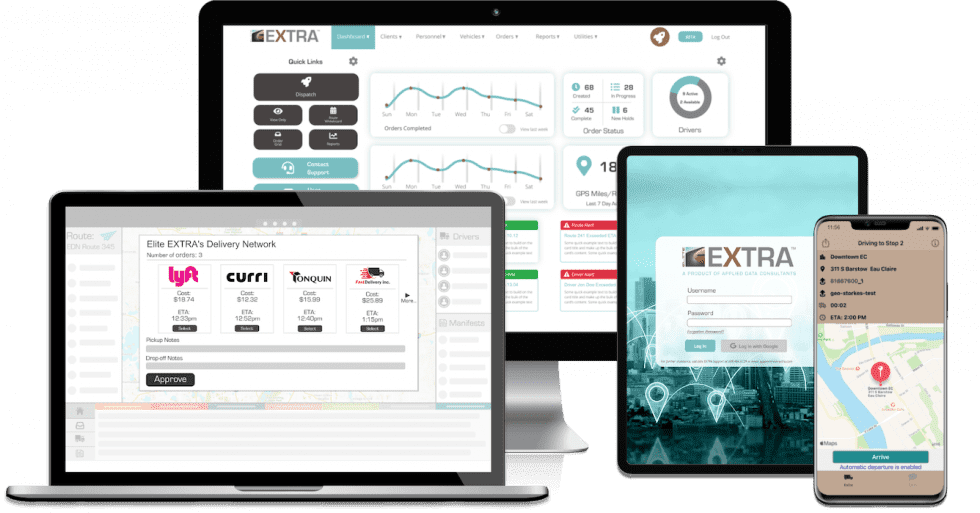 You're in good company if you want to make route management easy. With Elite EXTRA, our routing tools allow you to create efficient routes anywhere in the world, using an intuitive platform that streamlines your business workflows. The scalable login accounts allow you to share your routes with anyone, which gives your fellow users the best and most visible version of your routes while keeping everyone on the same page.
Our logistics algorithms find the quickest route for you and your drivers. This obviously saves time and money, but also optimizes your most complex routes. Choose the exact sequence for your stops along a route automatically or simply drag and drop the stops in any desired sequence on the fly. The algorithms will consider driving distance, drive time, traffic patterns, and alternate routes. If the route doesn't look right, click the 'Optimizer' wand and the system will rearrange the route as best it can, allowing you to edit the stop sequence again.
Display all of your outstanding order locations in one interactive map along with an order grid below with the rest of the order details. Trying to schedule a delivery instead? Our Asset Scheduler will quickly allow you to do just that. Got customers that are a higher priority over others? With our priority ranks and timing windows, making sure your deliveries are made with the customer's demands in mind becomes easy.
We integrate with many different ERPs and DMS protocols. Orders created in your system will pop up in ours quickly and start building manifests automatically. Manifests are then simply dispatched to drivers for the quickest turnaround time. Once the routes are dispatched to our app on mobile devices, keep track of your drivers and routes in real-time using GPS on those same smart devices. Got a new driver to your area? No problem, that driver will have access to turn by turn driving directions straight from within the app. The route will already be pre-populated on the mapping service chosen and the driver will be on their way to the customer quickly.
Advanced dispatching tools like Elite EXTRA help to make your route management easier and more efficient. Contacts us to learn more about how advanced dispatching will help your business.