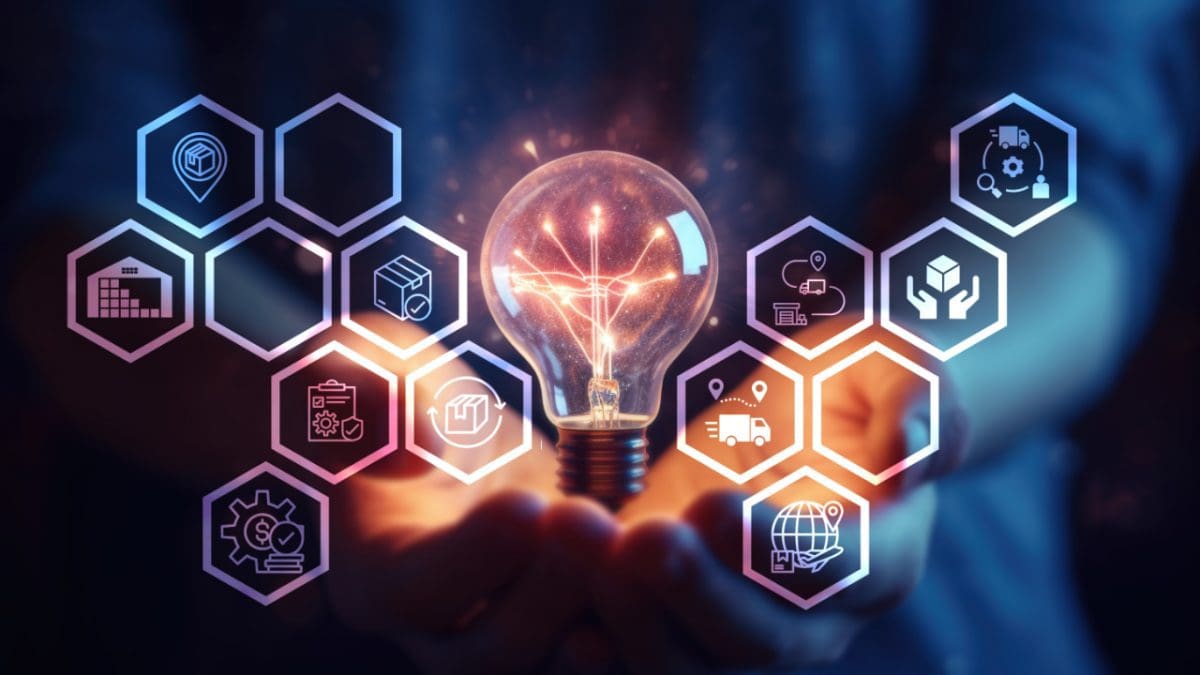 According to the World Economic Forum, the way we look at supply chain logistics has changed forever. Supply chain disruptions have raised logistics to the executive suite, where business continuity is more important than cost. New relationships are being forged between manufacturers and suppliers. Workarounds are common among logistics companies, and businesses have altered their inventory practices. Organizations looking to outsource logistics need a new playbook.
Businesses need to look at 3PLs for more than immediate cost savings and operational efficiencies. They must assess logistics companies' ability to scale, deploy technology, and provide data analytics. Organizations need to ensure these capabilities are available when selecting a 3PL provider if they want to remain competitive.
What is Outsourced Logistics?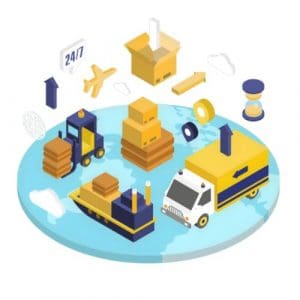 Logistics encompasses the management of tasks related to the flow of materials and products from their source to their final destination. These tasks may include:
Transport Management: Movement of inbound or outbound cargo or freight
Warehousing: Storage of inventory
Fulfillment: Pulling and packaging of items for shipment
Value-Added Services: Special packaging, such as kitting, etc.
Cross-Border Transport: International trade requirements regarding the import or export of goods.
When these services are provided by a third party, they are outsourced. So, why would a company want to outsource logistics?
Why Outsource Logistics?
When systems flow seamlessly from order through fulfillment to delivery, companies may question why they need third-party logistics (3PL) providers. While outsourcing logistics can reduce expenses and improve efficiencies, the true value of third-party providers in today's environment is their expertise, their technology, and their warehousing networks.
Warehousing Networks
Renting warehouse space comes at a premium. The vacancy rate in the US is just 3.8%, with rental costs projected to increase by 8.5% in the next 12 months. Since supply chain disruptions continue, many 3PLs have moved to smaller, more distributed facilities. Spreading inventory over multiple warehouses allows 3PLs to pivot quickly to an alternative delivery route should a disruption occur.
Some 3PLs are looking to expand their warehouses to accommodate more automation. With a tight labor market, 3PLs see automation as a way to compensate for a limited workforce. Companies looking to perform logistics in-house may have difficulty establishing a warehousing network that is as cost-effective as using 3PL providers.
Logistics Expertise
With ships unable to unload cargo and ground transportation in short supply, 3PLs learned how to find workable alternatives. In fact, a recent study found that more 3PL companies were developing collaborative relationships with their customers to help counter the disruptions in the supply chain. They also established more relationships with manufacturers so products could be delivered to stores rather than distribution centers.
In 2022, companies looked to 3PLs for their expertise in domestic and international transportation, freight forwarding, and customs brokerage. According to the same study, this focus shows the ongoing difficulties of a broken supply chain. Businesses look to 3PLs for help in forwarding freight and customs brokerage to help move products in a volatile landscape.
Supply chains have yet to return to pre-pandemic efficiencies. Complex geopolitical relationships and the increased focus on environmental impacts require experienced providers that can pivot quickly to ensure delivery. Organizations that lack this expertise may struggle to get cargo through the ever-changing logistics landscape.
Technology
3PLs do, or plan to, invest in technology. They are looking for data that can be analyzed for insights into operations. Tracking inventory and processing returns provide operational data. Information on these processes makes it easier for companies to manage their inventories and assess the cost of returns.
Not only do logistics companies have the technology, but they also have the ability to share that data through cloud-based solutions. Sharing data across warehouses ensures accurate information that is up-to-date. No employee has to contact someone at another location and wait for a response. Collaborative communications make it possible for logistics companies to ensure a single source of truth on shipping status.
Technology comes at a price. For many businesses, purchasing the software needed to meet customer expectations for timely delivery is cost-prohibitive. While the purchase price might strain resources, the ongoing cost of support and maintenance can eat into a company's profits. That doesn't include training staff. Outsourcing logistics may be the only way an organization can compete in today's customer-focused market.
Lower Costs and Better Efficiencies
3PLs can easily scale. Instead of paying for inventory space that may not be used, companies outsourcing to third parties only pay for the square feet they use. Warehousing becomes a variable cost tied to sales volume that can free financial resources for growth. Plus, 3PLs have a network of carriers to help find the lowest rates and fastest delivery times.
Businesses that outsource logistics do not incur costs associated with added personnel, such as benefits and training. They do not have to worry about picking and packing orders or paying a premium for faster delivery. 3PLs have experienced staff that can perform these tasks at a lower cost because they can achieve economies of scale.

How to Outsource Logistics
Finding a logistics partner can be overwhelming. There are over 20,000 3PL companies in the United States, with the global market expected to double in value by 2030. Businesses have options when looking for a 3PL partner and should perform their due diligence before making a final selection. The following list of questions can help define the basic capabilities required from a 3PL.
Start With Location
Warehouse locations are crucial when supply chains are disrupted. Companies should look at how well the warehouses match their primary markets. The precise questions depend on the products being warehoused.
Where are the warehouses located?
How much square footage of warehouse space do they have?
Where will your inventory be stored?
Are the warehouses temperature-controlled?
Can they handle cold chain deliveries?
Do they carry insurance on your inventory?
Ask About Fulfillment
Businesses need to assess a company's order processing. They also need to ask about any specialty services that may be required and the associated costs.
Do they provide kitting services?
Can they place inserts and packing slips into shipping containers?
Do they offer forwarding services?
Will they handle custom packaging, such as branded boxes?
Do they have minimum order requirements?
Do they process returns?
Discuss Delivery
Late deliveries mean unhappy customers. Organizations need to assess the delivery process and ask the following questions:
Are there delivery guarantees?
How do they staff for high-traffic seasons such as Christmas or Cyber Monday?
Can they ship compliant packages to large platform sellers?
Once businesses have found potential 3PL partners, they need to ask about added capabilities that can help them grow, such as automation, technology, transportation management, return processing, and data analytics.
Outsourcing Logistics for the Future
Supply chain logistics will never be the same. The first years of the 2020s underscored how fragile supply chains are. That's why businesses looking to outsource their logistics must assess how future-proof their 3PL partner is. They need to look at the following capabilities.
Data Analytics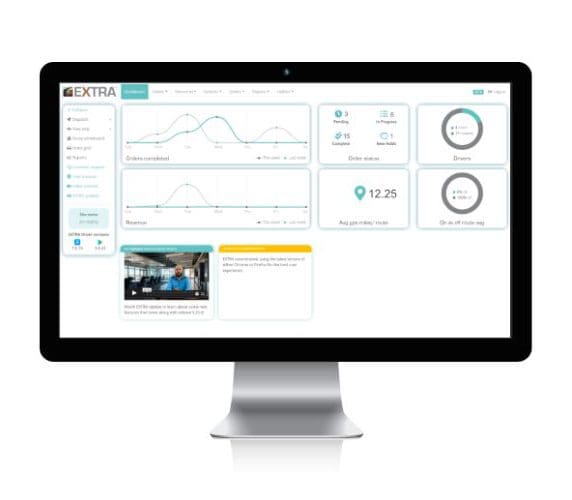 Recent collaborative efforts have shown how supply chains can perform better if data is shared. Instead of each link maintaining its own data, all parties in the chain make their data available. When everyone works off the same information, it's easier for 3PLs and businesses to forecast demand and analyze data for associated insights.
Trying to disguise problems with driver shortages or raw material volatility only complicates the process and damages the trust among all parties. Supply chain complexity and disruptions have increased the demand for real-time data visibility. No organization can pivot to avoid a potential problem if they lack data.
When looking for a 3PL partner, ask what data is available and in what format. Ideally, the data is digitized and available in real time or close to it. When a customer calls regarding an order, the customer service agent can quickly access the system to let the caller know exactly where the shipment stands.
Data analytics also provides insight into key performance indicators (KPIs) such as the following:
Inventory Turnover Ratio: How quickly the existing inventory moves indicates how well the products are selling. The higher the turnover, the greater the sales.
Pick and Pack Cycle Time: This KPI tracks how long it takes to locate the items and pack them for shipment. Shorter cycle times indicate higher efficiency.
Number of Shipments: Tracking the number of shipments from a warehouse by time and date provides data on the busiest times.
Average Wait Time: The KPI refers to the time a truck waits at the warehouse before it is loaded or unloaded. It's an overall indicator of warehouse efficiency.
Order Cycle Time: This measures the time between order placement and receipt. If the process is electronic, the cycle time should be minimal.
Delivery Time: This measurement records the time it takes for the order to be delivered after leaving the warehouse. In other words, how long does the item stay in transit?
Order Accuracy Rate: Tracking the accuracy of an order from order placement to order delivery can highlight inefficiencies.
When assessing a logistics firm, organizations should ensure that the data they need for KPIs are available.
Automation
Businesses should discuss automation capabilities with any potential 3PL partner. The increased labor shortage means that fewer candidates are applying for positions in logistics, especially in the areas of picking and packaging. Robotic process automation (RPA) can complete repetitive tasks such as order processing or data entry to shorten order cycle times and free employees to work on other tasks.
Automated systems exist to help locate, pull, and package orders reducing the time employees spend on order fulfillment. Robots move items throughout a warehouse or distribution center without human intervention. These machines can move faster and locate goods more accurately than their human counterparts, reducing the pick and pack cycle time. They can also update inventory data to help calculate KPIs such as inventory turnover ratios.
3PLs should have automated systems or an automation plan that addresses the growing labor shortage. Without automation, businesses may find their logistics company cannot deliver their products on time or with accuracy.
Return Processing
Return processing has become an essential part of the supply chain. Both consumers and businesses expect an easy-to-use return process. For companies shipping to consumers, 65% say that customer expectations of return processing have increased, while 60% of business-only suppliers indicate that customers expect a return process comparable to that of consumers.
The need for reverse logistics capabilities is projected to increase, with more consumers wanting omnichannel return policies. Organizations that process their own returns may find an increased demand for resources. They need to ensure that the 3PL provider has processes in place to handle returns and to provide data to help drive business decisions.

Technology
For eCommerce merchants, 3PLs must interface with the major marketplace platforms. They should receive orders electronically so they can be fulfilled as quickly as possible. Electronic Data Interchange (EDI) is a technology that allows companies to exchange logistics data electronically. This process can reduce the time to shipment and increase order accuracy since data doesn't need to be re-entered.
Technology solutions exist for warehouse management, return processing, transportation management, and inventory control. Software solutions enable 3PL providers to maintain end-to-end control of their operations. For 3PL customers, using technology means having access to critical data needed for operational decisions.
Cloud Computing
Moving to the cloud allows 3PLs to share data that is crucial to data analytics and decision-making. It enables logistics companies to stay in touch with drivers. They can reroute them in case of adverse weather or construction. If the delivery location changes, that information can be sent to the driver automatically, saving time and meeting customer expectations.
Cloud computing means real-time access to data that can facilitate on-time deliveries. As more companies move to the cloud, the possibility of end-to-end visibility in the supply chain comes closer to reality.
From Agility to Resiliency
Assessing the resiliency of a logistics provider is the primary method to ensure future-proofing. Agility is not enough. Being able to pivot quickly to address a short-term change in market forces is not the same as recovering from operational disruption. Many 3PL companies have the agility to locate alternative routes or find creative ways to see cargo delivered. Few have the resilience to recover from three years of disruption.
Companies wanting to outsource logistics need to look for resiliency in operations. They must realize that supply chain logistics are about business continuity. Without resiliency, companies fail to meet expectations as 3PL providers struggle to find solutions.
If you're looking for resiliency in return processing, routing and dispatch, or last mile delivery, schedule a demo to learn how Elite EXTRA can help future-proof your business.
Sources
https://www.weforum.org/
https://www.gartner.com/en/information-technology/glossary/logistics
https://www.ibisworld.com/industry-statistics/number-of-businesses/third-party-logistics-united-states/
https://www.globenewswire.com/en/news-release/2022/10/03/2527160/0/en/Third-Party-Logistics-3PL-Market-Size-is-projected-to-reach-USD-2018-22-Billion-by-2030-growing-at-a-CAGR-of-8-58-Straits-Research.html