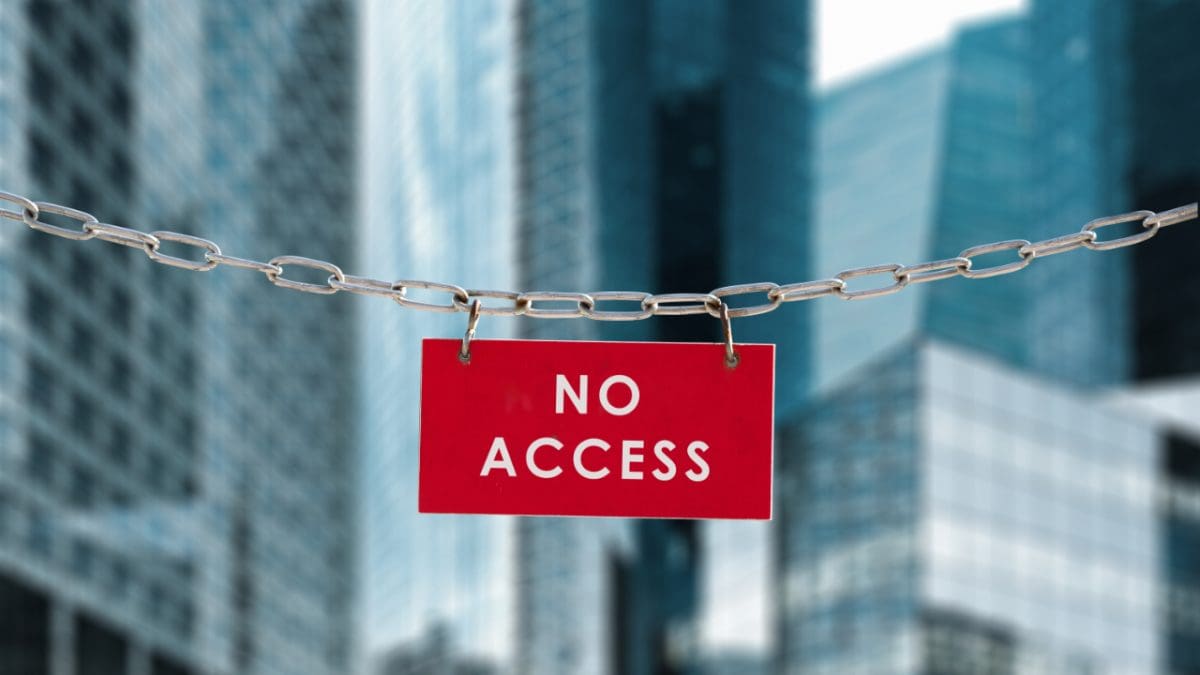 Thanks to our culture of instant gratification, the modern customer has high expectations. They are on the hunt for exceptional – and swift – service between that click of the 'buy now' button and the knock on their front door. Anything less is an unwelcome inconvenience that may prompt them to ditch the company altogether. In fact, according to statistics, 84% of customers would not shop with a retailer after having a bad delivery experience.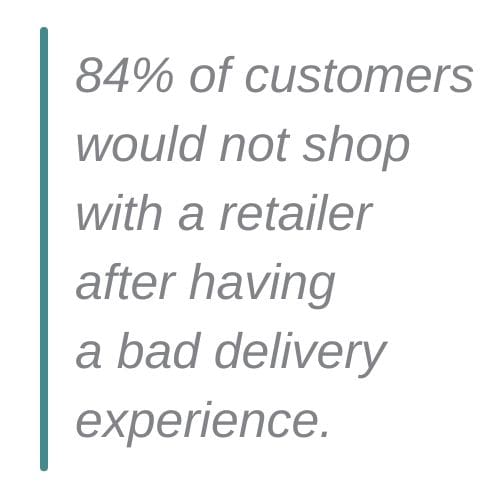 While a subpar delivery experience can be due to many reasons, it is sometimes due to a package that never arrived at its intended address when it should have. When that happens, customers usually get a notification from the carrier or delivery provider reading: No Access to Delivery Location.
In today's article, we'd like to explore 'no access to delivery location' down to the tiniest of details. Whether you're a consumer or delivery manager, if you've bumped into this notification and wonder what it means and what you can do about it, you're in the right place.
Let's dive right in.
What Does 'No Access to Delivery Location' Mean?
'No access to delivery location' is a status update that indicates that delivery provider or carrier attempted to leave a shipment at its final destination, but the delivery was not successful. The final destination, in this case, means the customer's specific address.
Usually, the delivery provider will not send the 'no access to delivery location' notification until they've tried all they can to reach the recipient's address. They only send it as the last resort.
In the event of an inaccessible location, the carrier typically has two options: they can either return the package to the sender or bring it to a local distribution/fulfillment center. At the center, the staff will safely store the package until the intended recipient is able to retrieve it. In most cases, the delivery provider may apply a fee for either making an extra delivery attempt or holding the package at a local center.
What Can Lead to a 'No Access to Delivery Location' Notification?
If you receive this notification, it means some unavoidable mishaps prevented the delivery driver from accessing your address. These issues include:
Force Majeure: The lack of access is usually because of an occurrence that the delivery driver could not anticipate, such a road closed due to bad weather or a downed tree.
No Address: It is also possible that the delivery provider may not have a recording of your address in its database.
Restricted Access: The address might be available, but it may still be inaccessible to the delivery personnel. Renovations, car accidents, or road construction are all possible culprits.
Animal Interference: Your delivery can be unsuccessful if the delivery person is in danger of attack by an animal roaming on the premises. This could be your pet, a stray dog, a wild animal, a swarm of bees, or any type of animal immediately blocking delivery.
Locked Gate: If there is a locked gate that prevents the delivery person from entering your home or apartment, it can lead to a failed delivery.
Whatever the reason, getting 'no access to delivery location' from your carrier doesn't mean your package is lost – but it does mean you'll have to take some extra steps to get it.
What is the Difference Between "No Access to Delivery Location" and "Delivery Attempted" Notifications?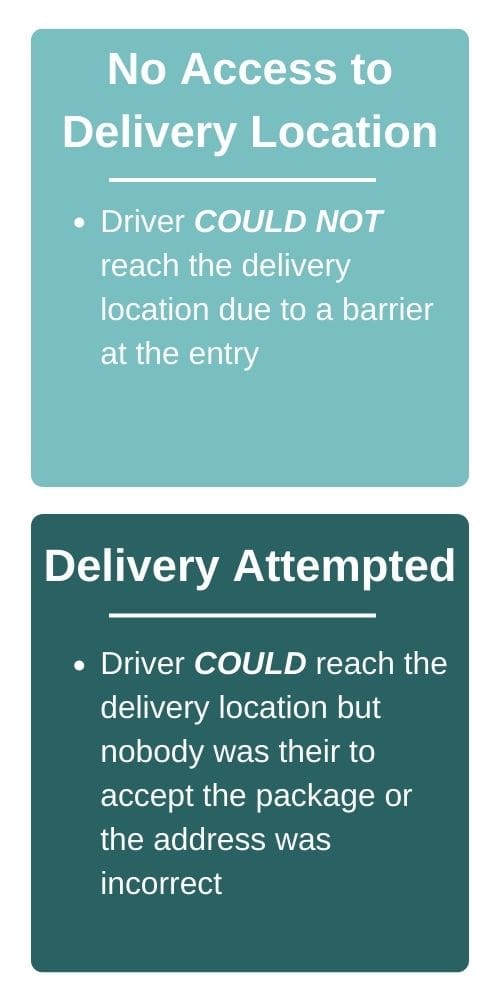 The notification 'no access to delivery location' is often confused with other delivery status updates, more so delivery attempted. However, the two updates are inherently different and communicate very distinct messages.
As mentioned earlier, when you receive a notification informing you that your designated delivery location is inaccessible, it means the delivery driver tried to reach your doorstep but couldn't due to unavoidable circumstances. In other words, an actual barrier between the delivery vehicle and your doorstep prevented access.
On the other hand, a delivery attempted status update is meant to notify you that the delivery driver tried to deliver your package, but for some reason was unable to. There are a few different reasons why this might happen, but the two most common ones are that there was no one home to accept the package or the address was incomplete/incorrect. Compared to a no access notification, a delivery attempted update is never due to an unreachable address.
Understanding the difference between the two delivery status updates can help you estimate when to expect your shipment or even track down a delayed, lost, or returned package.
What Should a Recipient Do After Getting a No Access to Delivery Location Notification?
So what should you do if you don't receive your package due to location access issues? Here are some steps to take:
Scrutinize the Notification for Further Details
A no access notification should include additional information about what the recipient needs to do next. Carefully go through the message to understand your situation and the solution to your predicament.
Reach Out to the Sender or Carrier
If there isn't sufficient information on the notification, contact the sender or the delivery provider immediately. Tell them what the problem is and ask them the best way to solve it. Their customer support lines are always open, so take advantage of that.
Reschedule or Redirect the Package
Depending on the reason the delivery failed, you may be able to reschedule it to a destination you prefer. For instance, if a natural disaster is to blame, you may request for the package to be delivered to a more accessible location, say, your workplace. Alternatively, if it's a growling dog that's causing your delivery to fall at the last hurdle, you can ask for the package to be left at a neighbor's house.
Pick Up the Package
If the no access notification has information on where to collect the package, do as you are told. You may need to go to a post office or the delivery provider's local office to retrieve it. While there, you may be required to provide identification for proof.
Be On the Lookout for Additional Fees
More often than not, rescheduling the package or retaining it at a local center comes with some additional fees. Contact the sender or carrier to find out if you need to pay anything extra, and if so, how much. Keep in mind that your package won't be released until you pay what you are asked.
If followed to a tee, these steps can help ensure you receive your package even after a failed delivery. Contacting the sender or delivery provider is crucial, especially if you have any pressing concerns or questions.
What to do if You're Managing Your Own Fleet and Have Lost Driver Location
It's not just customers who grapple with the 'no access to delivery location' problem. Delivery managers in charge of drivers and fleets face this same problem too, only that it wears a different face. It's not unusual for them to lose driver location during their day-to-day. Naturally, as a fleet manager using a legacy tracking system, you have the following options if your driver disappears from the map:
Simply wait for them to resurface (it could be a temporary issue such as poor cellular coverage that's to blame)
Try to call the driver's phone and get to know what's happening out in the field
Reach out to a different driver who drives the same route (if applicable) and work with them to find out if the lost driver fulfilled their delivery
Unfortunately, none of the above solutions is ideal. The more time you spend without knowing where your driver is, the higher the chances of delivery delay. If the driver encountered a major problem along the way that caused them to go offline, say, bad weather, the delivery might inevitably take longer. While 44% of customers don't mind waiting 48 hours for their delivery to arrive, 55% of customers prefer same-day delivery. Solving driver location issues quickly goes a long way in ensuring a speedy and fuss-free delivery experience – and there's nothing customers value more than that.

Delivery Tracking Software: Why It Is the Perfect Remedy for Location Issues
It's the digital age, but many delivery managers still rely on legacy fleet software systems. According to one report, almost half of global logistics and transportation firms still use outdated technology to deliver last-mile services. These legacy technology solutions provide little to no assistance in pinpointing truck location issues and reducing delivery delays.
This is a gap that a sophisticated delivery tracking solution addresses by providing greater visibility to help you track your fleet in real time, even in areas with bad cellular coverage.
Where some solutions use "visibility" as a synonym for GPS tracking, the most impactful software solutions will offer a lot more than that: live delivery status updates, instant proof of delivery, real-time exception tracking and management, predictive ETAs, robust reporting after-the-fact, etc. All of this helps you to put your deliveries in context in real-time in a way that simply GPS tracking doesn't. On the day of the delivery, this means that you can understand what's happening out in the field and manage any and all exceptions quickly and proactively.
At the same time, the right software will also allow customers to have "eyes" on the drivers carrying their orders. This means offering customers visibility on the real-time status of their orders and providing notifications delivered at regular intervals via their preferred medium (email, text, or call). Allowing a free-flow of information between dispatchers and customers is essential to reducing failed delivery. They never have to wonder where their delivery is ever again.
Benefits of Reliable Tracking
Besides reducing instances of failed delivery caused by either the customer or driver, reliable tracking is also beneficial in the following ways:
Increased Customer Retention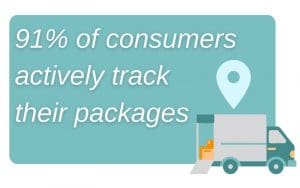 If you can leverage your technology to provide customers with accurate ETAs, offer them real-time updates regarding deliveries, and track their order in real time, you can go a long way towards earning customer satisfaction scores. This is crucial considering 91% of consumers actively track their packages. High satisfaction scores directly translate to better customer retention—which, at the end of the day, is exactly what software of any variety should help you target.
Less Resources Spent Answering Customer Questions
Communication is a two-way street, but most legacy systems leave customers out and only facilitate the delivery manager and their drivers. A modern delivery tracking software brings everyone in the loop through robust routing and dispatch capabilities. Specifically, it allows customers to send drivers important information (instructions for getting into the building, etc.) without contacting the customer support team or the dispatch center by phone.
In turn, this will lead to better resource utilization within the customer support department. One customer service personnel may be enough to handle the few questions, if any, that customers might have.
Fuel Cost Reductions
Fuel is usually a fleet's largest expense. Volatile fuel prices, however, make budgeting and monitoring fuel costs challenging. Identifying driver behaviors such as excessive idling will help cut down on fuel costs. That's a goal you can seamlessly achieve with real-time tracking.
Plus, any route optimization technology that might be baked in ensures that drivers and vehicles use the most optimal routes. Scheduling deliveries efficiently and route optimization are key ingredients to cutting down fuel consumption. Keep in mind that route optimization alone can reduce fuel costs by a whopping 20%.
Enhanced Customer Trust
In today's fast-paced world, customers lead busy lives. The last thing they want to hear is that their order has failed or will take longer than expected. By providing customers with real-time access to information from your delivery fleet, you can significantly enhance their confidence and trust in your company. A big win, we'd say.
Final Remarks
Full visibility on last mile deliveries not only benefits consumers but businesses as well. Having visibility on drivers and vehicles lets businesses ensure that their operations reflect a customer-centric supply chain.
Plus, delivery tracking isn't purely about full visibility: it can also aid in speeding up operations and increasing revenues by highlighting operational inefficiencies. In this way, it's increasingly key to providing customers with a great delivery experience every single delivery.
Remember, your delivery experience can only be as good as the tracking solution you choose. Elite EXTRA was made with both consumers and deliveries managers in mind, making it the ideal software to cure all your no access woes. Our solution boasts best-in-class delivery management features to ensure strategic visibility and provide complete clarity and control over your deliveries at every step of the process. Visit our website today to learn more about delivery management systems, or contact us for more information.
Sources
https://sps.honeywell.com/
https://www.statista.com/
https://www.globenewswire.com/news-release/2020/07/06/2057928/0/en/Last-Mile-Delivery-is-the-Most-Inefficient-Process-for-More-Than-Half-of-North-American-Transportation-Logistics-Companies.html
https://www.businesswire.com/
https://www.researchgate.net/