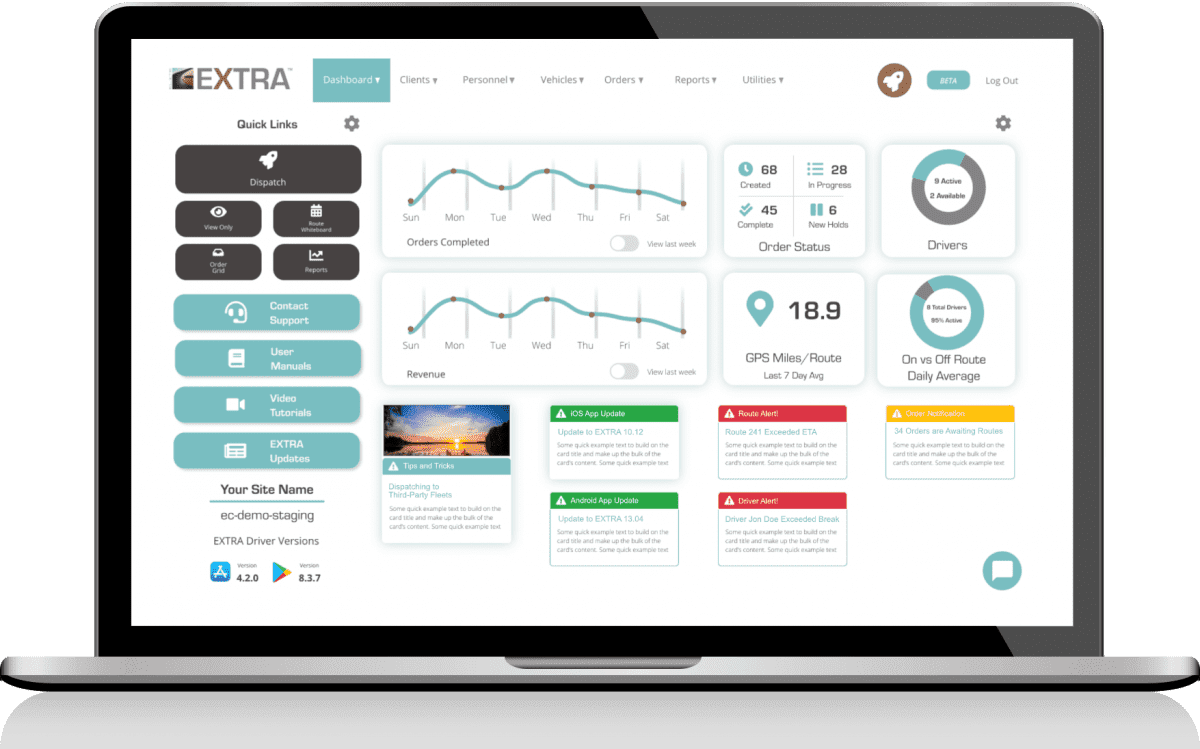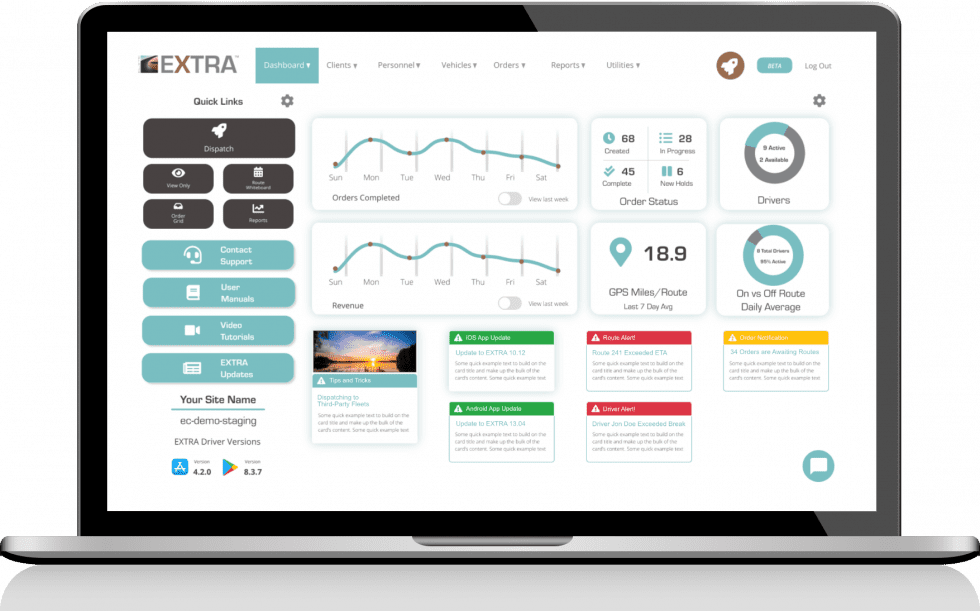 The Dispatcher. Many things come to mind when thinking about this key central position in the delivery world, whether this dispatcher is flesh and blood or automated algorithms. At times, images of a magical creature with superhuman powers are conjured able to predict even the tightest priority windows while creating the fastest and most efficient delivery routes in mere microseconds.
How's the old adage go: Plan smarter, not harder? Something like that. Anyone can easily automate entire route planning workflows with any number of stops with the Elite EXTRA dispatching software. Once the initial orders come in, equip your workforce to track and optimize routes in real-time and as changes occur, to complete the deliveries on-time.
Got a huge surge of orders that need to be dispatched ASAP? Easily select them and instantly add them to any number of manifests. This process can also be auto-suggested or auto-routed as well. Since Elite EXTRA allows for complete route and driver visibility, last-minute order requests will always exceed customer expectations. Our healthy suite of features includes order management, route planning and dispatching, flexible manifest building such as changing start and endpoints as well as arrival and departure times, live updating, and of course GPS tracking.
When faced with a high number of stops on a route, time becomes the dominant factor. Planning and efficiency become your allies in this scenario. Routes can be planned and dispatched from a central computer, or if necessary drivers can build their own routes using their smart GPS devices. Multiple stops can be planned on a route using a wide selection of priority ranks and/or time windows. If last-minute route modifications are necessary, then easily make any route or driver adjustments in real-time.
No matter how many stops on a route, keep all of your customers in the know with automatic email and text ETA alerts including a constantly updated link with all of the important order info. Protect all of your tangible assets and monitor driver behavior by tracking their en-route activities. A veritable plethora of reports is also available to easily see planned vs actual routes to help coach driver decisions and route adjustments.