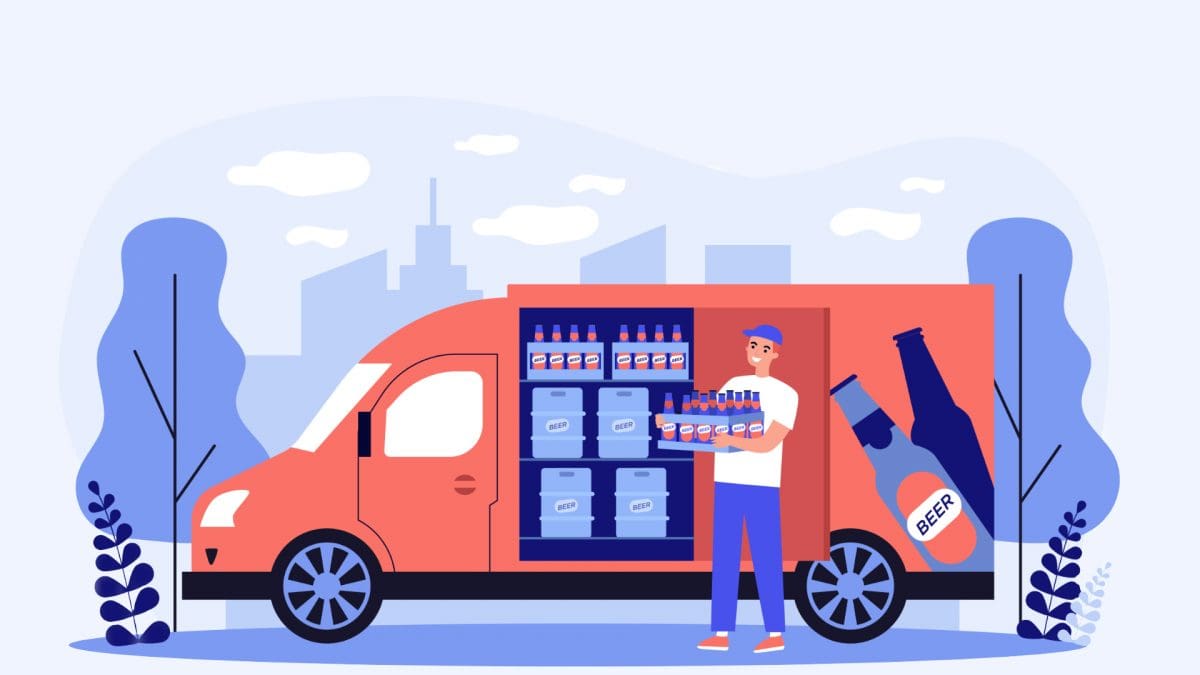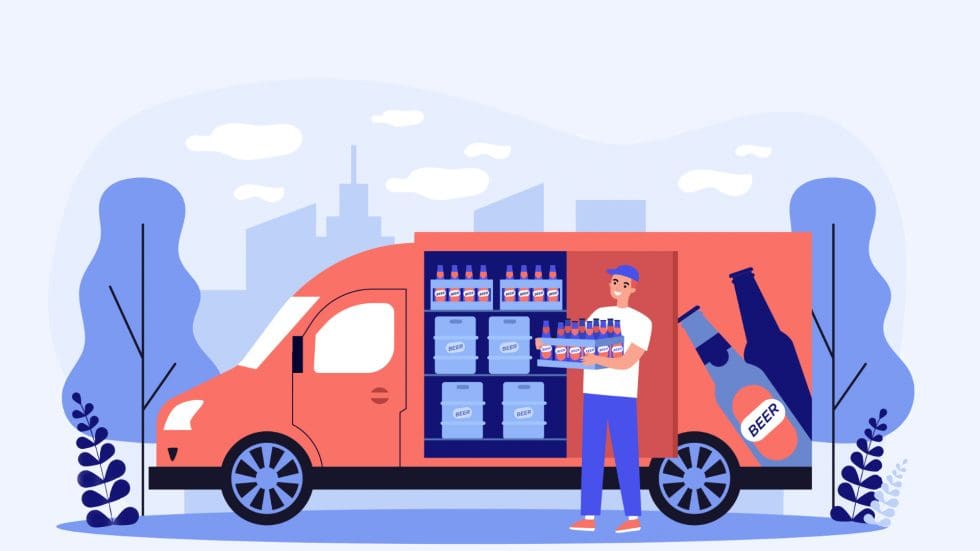 If you're looking to start a liquor delivery service, you are probably wondering: How do I get started? What do I need?
Delivering liquor with third party delivery service is a great way to make extra cash. However, you'll need to make sure you have the proper licensing and insurance, but other than that, there's not much to it. In this post, we'll tell you everything you need to know about starting a liquor delivery service.
Why Would You Use a Third Party Delivery Service?
There are a few reasons why you might want to use a third party delivery service to deliver your liquor.
You don't have your own delivery fleet.
You don't have the time or manpower to run your own delivery operation.
You want to outsource your deliveries so you can focus on sales and operations.
A third party delivery service can take care of all of your liquor delivery needs, from picking up the liquor from the distributor to delivering it to the customer's door. They have the experience, the infrastructure, and the manpower to make sure your liquor deliveries go smoothly.
Are You Allowed to Deliver Liquor in Your State?
Unfortunately, not every state allows liquor delivery. In fact, some states have laws that expressly prohibit it. However, due to the COVID pandemic, most states have passed laws that now allow home liquor delivery.
If you're interested in delivering liquor in your state, it's important to familiarize yourself with your state's laws. You can find a list of state liquor laws on the National Conference of State Legislatures website.
Special Licenses Third Party Drivers Must Have to Deliver Liquor
In order to deliver liquor, third party delivery services must have the proper licenses. This includes both a liquor license and a transportation license. The third party delivery service must also have a properly licensed and insured driver to transport liquor.
Can Third Party Drivers Deliver Alcohol at Home?
Yes, third party drivers can deliver alcohol to your home. However, there are some restrictions in certain states. For example, in Pennsylvania, you're not allowed to have alcohol delivered to your home. You can, however, pick it up from the liquor store.
If you're interested in starting a liquor delivery business, we'd be happy to connect you with a third party provider who can help you get started. Our delivery network is extensive and can reach almost any corner of the country.
Ready to Get Started? Connect With a Third Party Provider Today
Now that you understand the basics of delivering liquor with a third party service, it's time to connect with a provider and get started! Elite EXTRA has a nationwide Delivery Network that can help you get your business up and running quickly and easily.
Highlighted Features:
Nationwide delivery network
Easy online ordering system
Fast and reliable service
Bottom Line
You can now deliver liquor with a third party delivery service. This is great news for people who want to start a liquor delivery business because it means you don't have to worry about setting up your own liquor delivery service.
Looking to deliver liquor with third party delivery service? Elite EXTRA has you covered! We provide a hassle-free way to get your liquor delivered right to your customers' doors. With our service, you can rest assured that your liquor will be delivered safely and on time. So why wait? Sign up and request a demo today!
Sources
https://www.sciencedirect.com/
https://www.deliverect.com/en/blog/online-food-delivery/getting-alcohol-delivery-right-tools-and-tips
https://www.ncsl.org/