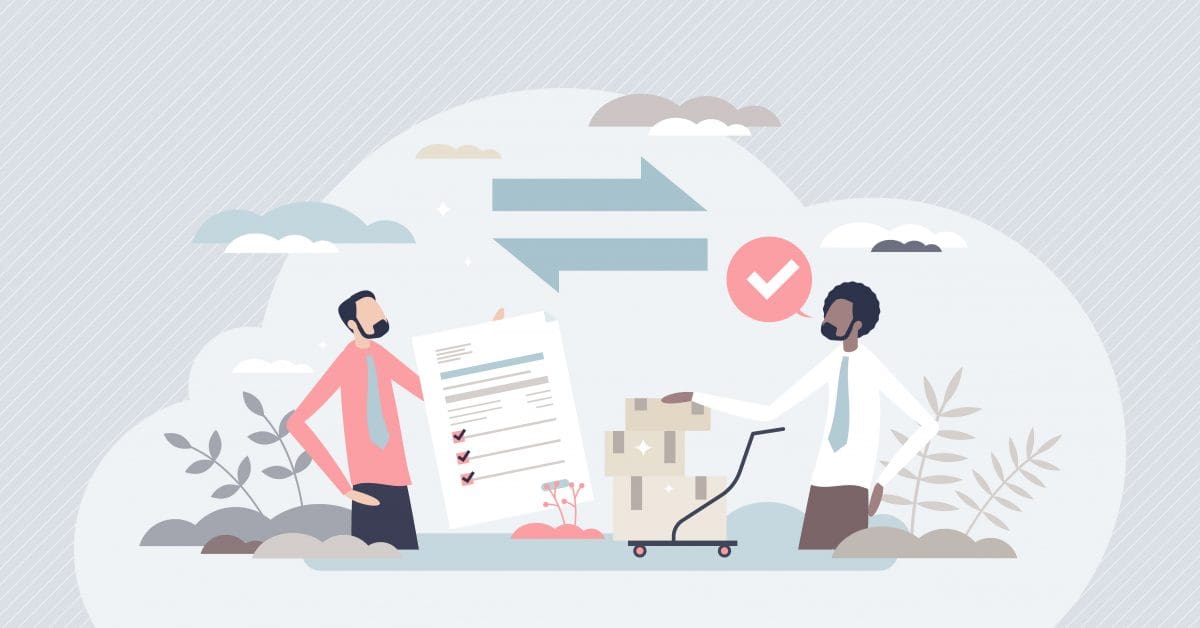 Are you wondering how to get delivery contracts? There is more than researching different companies, bidding and hoping to get contracts. Companies are looking for reliable and professional delivery services to deliver items on time. You first need to establish your niche to gain the trust of companies that require your services.
With the increased number of delivery companies around, it can be challenging to win contracts. This is why you should offer quality services to stay ahead of your competitors and win delivery contracts. Fortunately, you can invest in courier software solutions to ease operations and streamline your delivery services, thus, enabling you to grow your client base in real-time.
What Are Delivery Contracts?
Delivery contracts are binding agreements between a delivery service and their client. The company designates the delivery service provider to supply orders for a specific period.
How to Get Delivery Contracts
Implement Delivery Tracking
Supplying goods from one location to another can have various challenges. It may not be easy to determine whether the customers received their orders. It's best to invest in delivery tracking tools that let you know if the goods were delivered on time.
Delivery tracking tools also let customers know their orders' location, thus taking the pressure from them. You won't have to worry about receiving countless phone calls for inquiries and questions from customers. This builds trust, doing you dependable delivery service. Your clients can refer you to other companies looking for delivery services, thus, enabling you to get delivery contracts.
Invest in Real-Time Updates
Many delivery companies continue to embrace real-time shipment updates in today's highly competitive world. This service is instrumental to transport management success because it helps you gauge the results, turnaround time, order arrival, and inventory accuracy.
Reviewing these metrics helps you determine your weaknesses and devise ways to improve and offer better services. As your services improve, you will likely get delivery contracts in the long run.
The freight management reporting tool from Elite EXTRA provides transparency to customers and improves performance results. Investing in this tool lets you provide real-time updates to customers, thus, building trust and loyalty with your clients. This increases customer satisfaction and can open up great opportunities to acquire new clients.
Consider Route Optimization Tools
Route optimization helps determine the most efficient delivery route. You can track the stops made per route and the time spent on the deliveries. This planner factors various elements listed below.
Traffic congestion
Weather conditions
One-ways
Left-hand turns
U-turns
Avoidance zones
Elite EXTRA routing and dispatch software can help you with route optimization. The tool enables you to customize routes according to delivery requirements.
Having this tool plays a crucial role in helping you get new delivery contracts because it enables you to offer customized services, thus, attracting new businesses in the long run.
Get Delivery Contracts, Maximize Profits and Grow Your Business
Applying the above tips can help you acquire new delivery contracts in real-time. However, it would be best if you were careful when choosing software solutions because each tool has unique features. Get new delivery contracts and grow your business with Elite EXTRA software solutions, contact us today!
Sources
https://www.blatterlegal.com/en/commercial-contracts/delivery-agreement/
https://www.forbes.com/sites/stevebanker/2021/08/01/transportation-management-system-market-continues-to-grow-despite-the-pandemic/?sh=7ccc5e1b5813
https://www.hellenicshippingnews.com/5-ways-weather-impacts-freight-shipments/