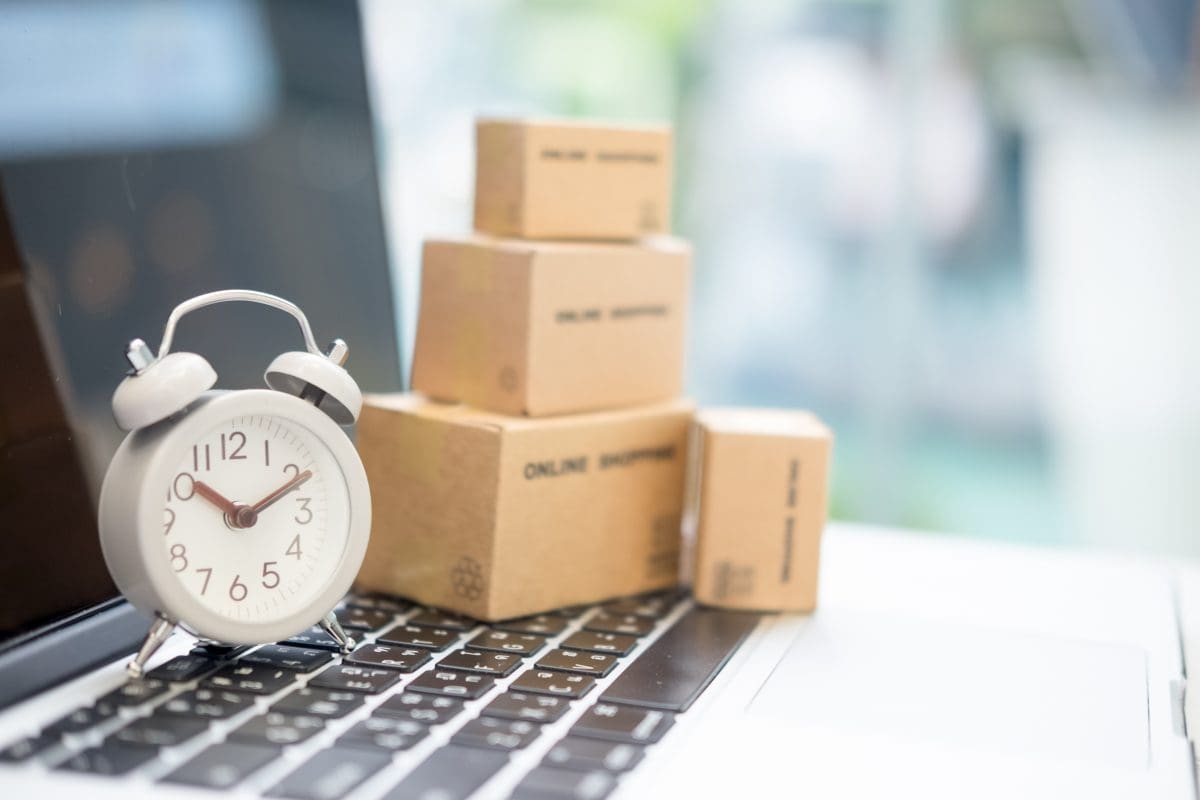 On time delivery measures the efficiency of the supply chain. With the right metrics in place, your company can effectively identify if it is meeting its on time delivery goals. Some of the objectives for having an on time delivery system include:
Improving customer satisfaction rates
Boosting the return purchases
Attracting new orders
Reducing time wasted in tracking down and explaining late orders to customers
Eliminating cash flow problems
Improving productivity and increasing profits
For your company to achieve these delivery goals, it must have specific key performance indicators (KPIs) to measure. A long list of on time delivery KPIs exists, but here are a few to consider:
General on time delivery rate or the overall percentage of on time deliveries
The average on time delivery rate for an extended period, for example, a yearly average
Time to prepare orders or the percentage of deliveries that leave your fulfillment center on time
Delivery time or the amount of time it takes to deliver orders to customers
If you analyze the outcome of your KPIs and establish that you're not meeting your on time delivery goals, you must put up measures to improve your objectives.
Steps to Improve On time Delivery Goals
Research shows that 13% of consumers never make a repeat purchase from a brand if their order doesn't arrive on time. If you intend to retain customers, you must deliver their orders on time. Take these steps to improve your on time delivery goals:
Put Up Systems for Visibility and Automation
How you organize your last mile delivery process is crucial to succeeding at scale. Enhancing visibility and incorporating automation will help you spot issues before they escalate into more significant problems. Automation enhances delivery speed, especially if you automate as many steps as possible. Consider installing routing and dispatch software that allows you to automate your delivery process and boost efficiency.
Maintain Accurate Raw Material Inventories
Inventory maintenance becomes an issue if the purchasing and receiving processes aren't well-structured and flawless. Without proper inventory management, on time delivery becomes impossible and, in turn, affects customer satisfaction.
Connect Your Systems
If you're using many systems along the supply chain, it's wise to integrate them into a single platform for better tracking and management. For example, you may have an order management system, logistics management software, driver apps, transportation management system, and customer experience interface.
You can make them as transparent as possible by connecting them through a central system like Elite EXTRA's solutions.
Manage Expectations
If something can go wrong, it will inevitably go wrong at some point, no matter how hard you try. When you have innovative technology solutions to schedule a delivery, you can easily update customers when there's a delivery exception causing a delay. Proper communication prevents your customers from getting upset and taking their business elsewhere.
Improve Your On Time Delivery Goals with A Transparent Platform
The easiest way to enhance your on time delivery goals is to implement a connected platform for your resources, orders, systems, and drivers for complete visibility. Elite EXTRA's delivery software provides this and more. Contact us today to learn how it works.
Sources
https://www.oracle.com/corporate/pressrelease/returns-in-store-experiences-101519.html
https://www.mytmc.com/blog/carrier-management/on-time-delivery/
https://www.rhythmsystems.com/blog/how-to-improve-on-time-delivery-with-the-right-kpis-culture-and-disciplines