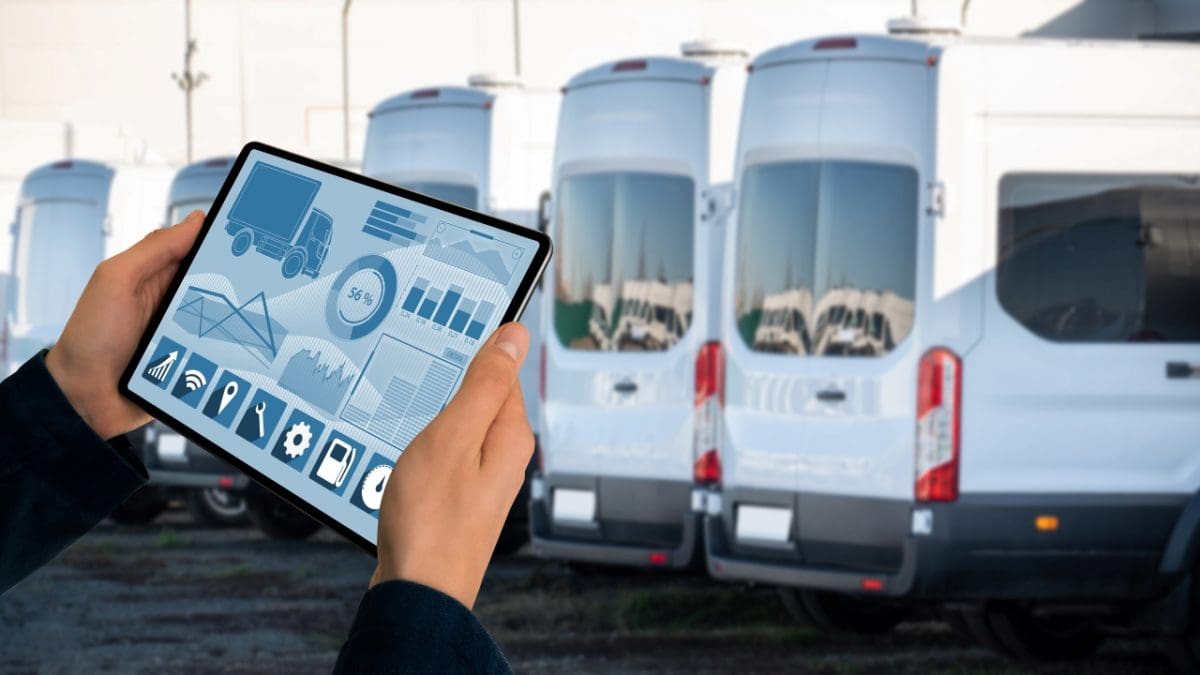 Improving your fleet management and maintenance can save your business time and money while also improving customer satisfaction by ensuring timely deliveries. Let's explore strategies that can help you quickly improve your fleet management.
Key Factors in Managing and Maintaining Your Fleet
While a lot goes into planning and managing your fleet, if you had to, you could hone it down to four priorities. These include:
Choosing the right fleet vehicles
Setting the right replacement schedule
Improving energy efficiency
Improving inter-departmental collaboration
Developing a comprehensive plan for fleet management, adhering to strong business processes regarding the fleet, and using cutting-edge technology tools can help improve fleet management and maintenance instantly and over the long term.
Choosing the Fleet Vehicles
The vehicles your business initially chooses to purchase create a huge impact because the right choice inherently means less maintenance and a longer life cycle. Choosing an electric vehicle or a plug-in hybrid can significantly cut fuel costs. The fuel efficiency of gas-powered vehicles and plug-in hybrids also affects costs and maintenance requirements. For example, the fuel pump can't go out on an electric vehicle. The reliability of the vehicle and its intended lifecycle should contribute to your decision.
Creating Maintenance and Management Processes
Just as your front office creates business processes for taking and fulfilling orders or processing purchase orders versus credit card payments, you need fleet maintenance and management processes. This sets deadlines for essential upkeep, such as oil changes or filter replacement. Essentially, you create for your fleet a predetermined schedule of major maintenance items similar to what an automaker creates for its models of vehicle and publishes in its owners' manual. By enforcing this schedule, you prevent your fleet from deteriorating and instead maintain its optimal running condition.
Front End Costs of Fleet Management
You can establish in-house management for your business fleet, or you could outsource its maintenance. You plan the front-end costs of establishing your fleet and you need to do the same with fleet management. The term fleet management refers to the activities and processes required to manage five or more vehicles with respect to on-time deliveries, budget, and efficiency maximization. It includes the procurement, registration, titling, insurance, storage, fuel costs, and maintenance of the vehicles, explains Forbes.
While hiring a fleet manager and purchasing software designed for fleet management presents an up-front cost, analyze how much you can save over time by doing so. Budget for the US average salary for a fleet manager of $63,768 with a range from $26,500 to about $99,000. This individual provides a point person for other departments to go to with questions or special requests. The fleet manager proves key to improving inter-departmental collaboration in budgeting, procurement, maintenance, and fleet use.
If you want to reduce the annual costs, choose management software that still uses a perpetual license instead of the more common subscription service. Depending on the size of your company and the number of drivers you need to manage, costs range from $2,000 to $25,000. Combining processes with a manager and fleet management app typically results in a longer fleet lifecycle.
Lengthening Fleet Lifecycle
Obtain the average lifetime of a fleet vehicle before you invest in a fleet of them. This typical lifecycle refers to its life with only basic maintenance or with normal driving use. Also, model the lifecycle of the fleet with correct management. This illustrates the difference that proper maintenance makes. The latter lifecycle model also tells your business how much longer its incoming fleet can last by implementing a formal fleet management and maintenance program.
Best Maintenance and Management Systems
Choosing the best maintenance and management systems for your company depends on your needs, but every business can benefit from an app that includes essential features. T-Mobile recommends a software app that helps your business in the following ways:
saves money on fuel
reduces maintenance costs
helps manage your workforce, such as tracking drivers
automates workflows
ensures safer fleet operations
Verizon adds to that list, recommending software with maintenance-related features, such as alerts to a vehicle's diagnostic trouble codes (DTCs) from the onboard diagnostics (OBD) system. This lets you dispatch a mechanic with the appropriate parts and tools to make repairs immediately. Fleet maintenance apps like Elite EXTRA offer these vital management tools in easy-to-use software.
Better Fleet Management
By implementing these processes and tools, and hiring a fleet manager, your business sets itself up to save money in the long run. As your business grows, your fleet grows. By instituting a properly designed fleet management program now, you set your business up for more seamless growth and scaling. To learn more about how you can increase your fleet's efficiency, reach out to Elite EXTRA today!
Sources
https://www.forbes.com/advisor/business/what-is-fleet-management/
https://www.verizonconnect.com/