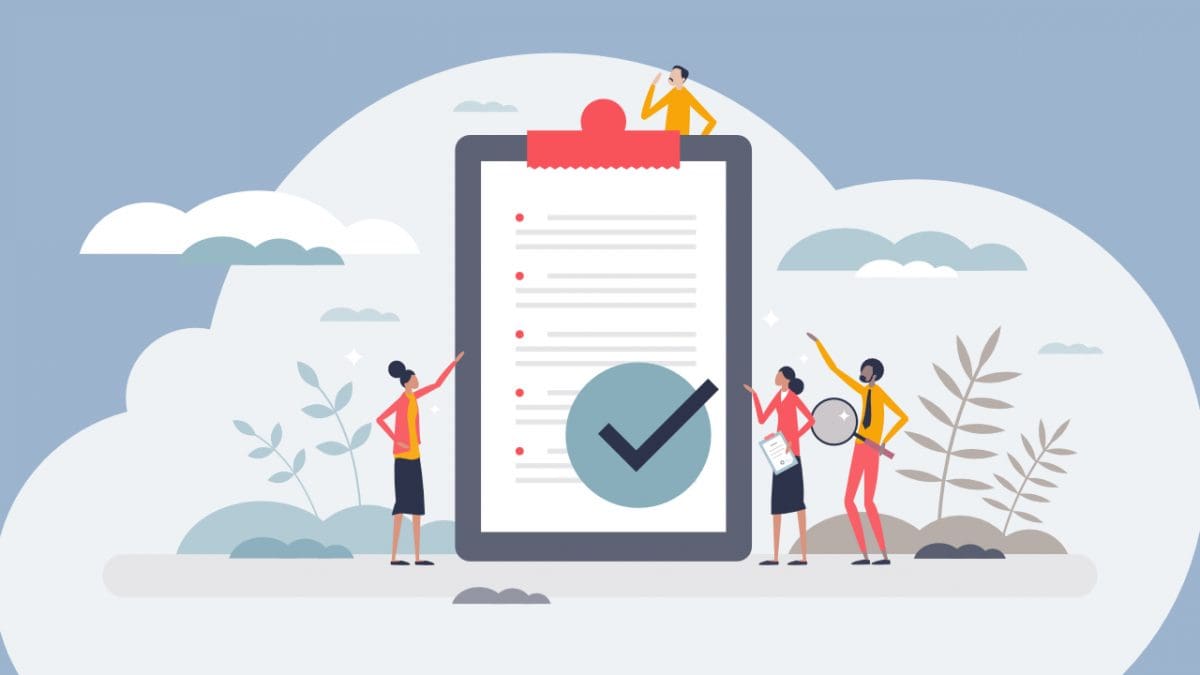 As a commercial motor vehicle operator, there are several different FMCSA regulations that you need to follow to attain FMCSA compliance. These include drug and alcohol testing, Hours of Service (HOS), and the Compliance, Safety, and Accountability (CSA) program.
However, it's no easy task knowing and understanding, let alone complying with FMCSA regulations that apply to your operations.
Given that the penalties for non-compliance with FMCSA regulations can range from out-of-service orders to monetary fines, or even a complete shutdown of your business, it is crucial that you not only know and understand these regulations but also comply with them.
This post will look at the key FMCSA compliance and regulations for last-mile delivery and measures you can take to keep your fleet up to code.
What is the FMCSA and Why Is It Important?
The FMCSA (Federal Motor Carrier Safety Administration) is the lead federal agency responsible for providing safety oversight and regulating commercial motor vehicles. It helps protect against and reduce carrier-related injuries and fatalities on U.S. highways by: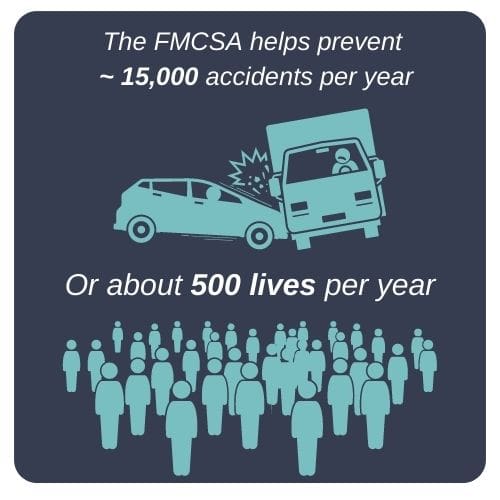 Developing and enforcing data-driven regulations
Targeting educational messages to commercial drivers, carriers, and the general public
Harnessing safety information systems to ensure stricter enforcement of regulations
Partnering with various stakeholders, including federal, state, and local enforcement agencies, safety groups, motor carrier groups, and organized labor, when creating and enforcing its regulations
The FMCSA has a broad reach over motor carriers. It regulates over 500,000 freight motor carriers, 17,000 intrastate-only hazardous material carriers, 13,000 passenger carriers, and roughly 4 million active CDL holders.
Given such large numbers, the FMCSA's programs are essential to preventing accidents and ensuring road safety. It approximates that its programs help prevent around 15,000 accidents annually. This translates into saving about 500 lives every year.
You are subject to FMCSA regulations if you run interstate eCommerce using any of the following types of vehicles:
A vehicle with a gross combination weight rating or a gross vehicle weight rating (whichever is greater) of 10,001 lbs (4,537 kg) or more.
A vehicle used or designed to transport 15 or more passengers, including the driver, and not used for compensation
A vehicle used or designed to transport between 9 and 15 passengers (the driver inclusive) for direct or indirect compensation.
A vehicle of any size that transports hazardous materials, including interstate hazardous material carriers.
FMCSA's regulations are pertinent to last-mile fleets, given that they help ensure that these fleets reach their final destinations safely. This is especially important given the recent increase in crashes involving last-mile delivery trucks used in interstate commerce.
7 Key FMCSA Regulations for Delivery Fleets
Below is an overview of the key FMCSA regulations for delivery fleets that fleet managers must understand to ensure they are FMCSA compliant.
1. FMCSA DVIR Regulation
In the U.S., the FMCSA requires the completion of a driver vehicle inspection report to ensure commercial motor vehicle and road safety compliance. The regulation provides specific guidance regarding DVIR and the requirements for compliance. This includes what you need to do, the information to be included in the vehicle inspection report, and the person that should submit DVIR reports.
Completing DVIR involves four basic steps:
Vehicle inspection: This entails a CMV (commercial motor vehicle) driver conducting a circle check of the vehicle to determine if there are any damages or defects. It also entails the driver the brakes, lights, and other functions.
Reporting defects: Upon completing the inspection, the driver logs and reports any defects that could lead to breakdowns or impact vehicle safety.
Signing off: The driver signs off on their report and submits it to the motor carrier.
Corrective measures and repairs certification: The motor carrier should promptly fix the damages reported and certify issues identified in the DVIR that could affect safety vehicle operations.
A DVIR should include:
Date of the inspection, vehicle identity (e.g., plate number, fleet unit number)
The signatures from the following:

Driver who prepared the report
Mechanic who fixed the vehicle OR the authorized person who determined that a repair wasn't necessary
The next driver that acknowledges that the repairs were made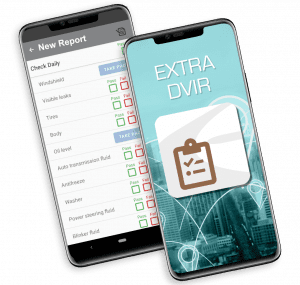 Basically, CMV drivers should conduct pre-trip vehicle inspections at the beginning of their shift and post-trip inspections at the end of their shift. Also, the motor carrier should maintain the original DVIR, the certification of the repairs, and the certification of the driver's review for three months from the exact date of the initial report.
If you violate FMCSA DVIR regulations, you could face devastating penalties, including:
A civil penalty of up to $12,670 a day for failing to complete a DVIR
A civil penalty of up to $12,695 for knowingly destroying, falsifying, or altering DVIR records
A maximum civil penalty of $15,419 for every non-record-keeping violation.
As you can see, failing to comply with FMCSA DVIR regulations can be very costly. Fortunately, Elite EXTRA's solutions can help with FMCSA-approved DVIRs.
2. Hours of Service (HOS)
Hours of Service (HOS) was established by FMCSA in 2010 as a way of regulating the working hours for anyone operating a CMV with a CDL (commercial driver license) in the U.S. It is designed to eliminate accidents that occur due to driver fatigue by determining the maximum number of consecutive hours that a CMV driver (and other CMV operators) can drive before taking a mandatory break.
CMV drivers are required to use an electronic logging device (ELD) to track their hours of service. The ELDs are usually connected to a vehicle's engine. They can automatically record driving time, providing reliable hours of service data.
Delivery fleet operators need to follow HOS regulations. Non-compliance with this regulation puts you at risk of having a negative safety rating or even being put out of service for a given duration.
HOS rules are arguably one of the most complicated FMCSA regulations. This is because numerous different HOS rules have multiple subparts, including exemptions for emergencies, adverse driving conditions, and more.
3. Drug and Alcohol Testing
The FMCSA began mandating alcohol and drug testing for CMV drivers and other commercial vehicles that require CDL in the 90s. This regulation is meant to curb accidents caused by CMV drivers due to driving under the influence of alcohol and other drugs.
The FMCSA's drug and alcohol testing regulation identifies who is subjected to a test and when the test is taken. It also mandates how the test is taken and how and when employees can return to safety-sensitive tasks (like driving a CMV) after violating a drug or alcohol regulation. It also includes sensitive protection for employees to ensure sensitive information isn't abused.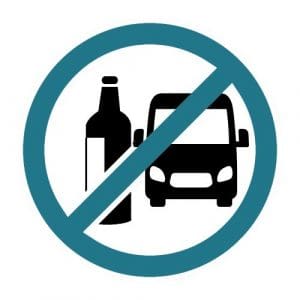 According to FMCSA, motor carriers should conduct drug and alcohol testing before hiring CMV drivers. They should also carry out the tests on existing employees on an annual basis. Generally, anyone who operates a commercial motor vehicle can be subjected to a drug and alcohol test:
Before being hired
After an accident or an incident has occurred
When returning to duty
When there's reason to believe that they are abusing alcohol or drugs
As a follow-up to a reported concern
Randomly
To further reinforce their fight against CMV drivers operating their vehicles when under the influence of alcohol or drugs, the FMCSA commissioned the Drug and Alcohol Clearinghouse in 2019. This online database compiles records of all CMV drivers who fail or refuse to take a drug and alcohol test. Motor carriers are now required to use the Clearinghouse to conduct annual driver checks and pre-employment checks.
4. Compliance, Safety, and Accountability (CSA) Program
The FMCSA uses the CMA program to identify high-risk carriers with safety issues and single them out for interventions. As such, fleet managers should understand how the CSA program works to avoid getting low scores.
The FMCSA determines scores by grouping motor carriers with similar safety incidents and assigning each a percentile rank. The safety data is usually stored in a Safety Measurement System (SMS) and is generally updated monthly with new roadside inspection data. SMS data is classified into the following seven Behavior Analysis and Safety Improvement Categories (BASICs):
HOS compliance: Operating commercial motor vehicles when tired or failing to maintain records of duty status as mandated by HOS regulation
Unsafe driving: Driving a commercial vehicle dangerously, such as tailgating or overspeeding
Crasher indicator: This category looks at historical patterns of severity and frequency of crash involvement
Controlled substances/alcohol: Operating a CMV under the influence of alcohol or controlled substances
Vehicle maintenance: Not conducting proper maintenance of commercial vehicles, including faulty brakes or improper load securement
Driver fitness: Failing to maintain driver qualification and an unfit driver, such as one without a CDL or a medical card operating a commercial vehicle
Hazardous material compliance: improperly handling hazardous material, such as failing to label hazardous materials accurately
The FMCSA has established BASIC Intervention Thresholds for each category, with crash indicator, unsafe driving, and HOS compliance having a lower Intervention Threshold than other BASICs, given their strong correlation with crash risk.
CSA scores are calculated on a 0 to 100 percentile scale, with 0 indicating the best performance and 100 indicating the worst performance. Therefore, you should strive to keep your score as low as possible.
Carriers with scores greater than 65% in unsafe driving, HOS compliance, and crash indicator are subject to FMCSA investigations. Passenger carriers and hazardous materials have an even lower threshold at 50% and 60%, respectively. The rest of the BASICs have a threshold of 80%, after which FMCSA will intervene.
5. Record Keeping
Carriers must complete a significant amount of paperwork to comply with DOT and FMCSA regulations. The documents you need to have in hand include proof of insurance, drug testing records, motor vehicle reports, driver qualification files, hours of service records, vehicle inspection and repair reports, employee training records, incident reports, and quarterly IFTA reports.
The duration you are required to keep these documents on file varies with the type of record. For instance, you are required to keep DVIR records for three months from the date they were initially prepared.
That said, it is the responsibility of the carrier to ensure that all documents are in order in case of a DOT audit.
Want more industry insights?
Subscribe to our newsletter to receive weekly last mile logistics insights directly to your email inbox each week!
6. Cargo Securement
FMCSA cargo securement regulations require that all cargo be properly secured during transportation. This means that wedges and chocks must be used to prevent movement or rolling, tie-downs must be adequately secured, and the right number of tie-downs must be used depending on the weight of the cargo. Additionally, the loads shouldn't obscure front or side views, and there shouldn't be any packaging issues, such as insufficient wrapping or broken pallets.
But FMCSA's cargo securement regulations don't end with simply securing cargo; you also need to ensure that spare tires, tailgates, doors, and other elements don't become dislodged during travel.
7. Hazardous Materials
FMCSA mandates that only authorized entities ship hazardous materials in the U.S. These entities are required to classify, describe, and package the hazardous materials in accordance with FMCSA's hazardous materials regulations. Employees who handle hazardous materials are also required to receive adequate training on handling these materials. If a person or business violates these regulations, they can be subject to civil and criminal penalties.
What Happens If You Don't Comply?
Carriers can fail to attain FMCSA compliance due to a number of reasons, including driver issues, alcohol prohibition, and failure to meet inspection requirements, among other issues. Non-compliance with FMCSA regulations can result in fines, civil and criminal penalties, written warnings, or even the temporary or permanent closure of business.
Needless to say, it's important that carriers follow all the regulations to avoid these penalties.
Streamline Compliance with Elite EXTRA
Elite EXTRA's software can assure that your company has the best deliveries while staying FMCSA compliant. By incorporating DVIR into your Elite EXTRA dispatching operations, you can empower your drivers to complete pre-trip and post-trip vehicle inspections on their mobile devices. Our solution will help ensure that you avoid dispatching manifests to drivers whose vehicle has either not been inspected or has failed an inspection, thereby insulating you from non-compliance with FMCSA regulations.
Request a demo to experience our software in action.
Sources
https://www.fmcsa.dot.gov/regulations/
https://www.businessnewsdaily.com/16104-dot-hours-of-service-regulations.html
https://clearinghouse.fmcsa.dot.gov/