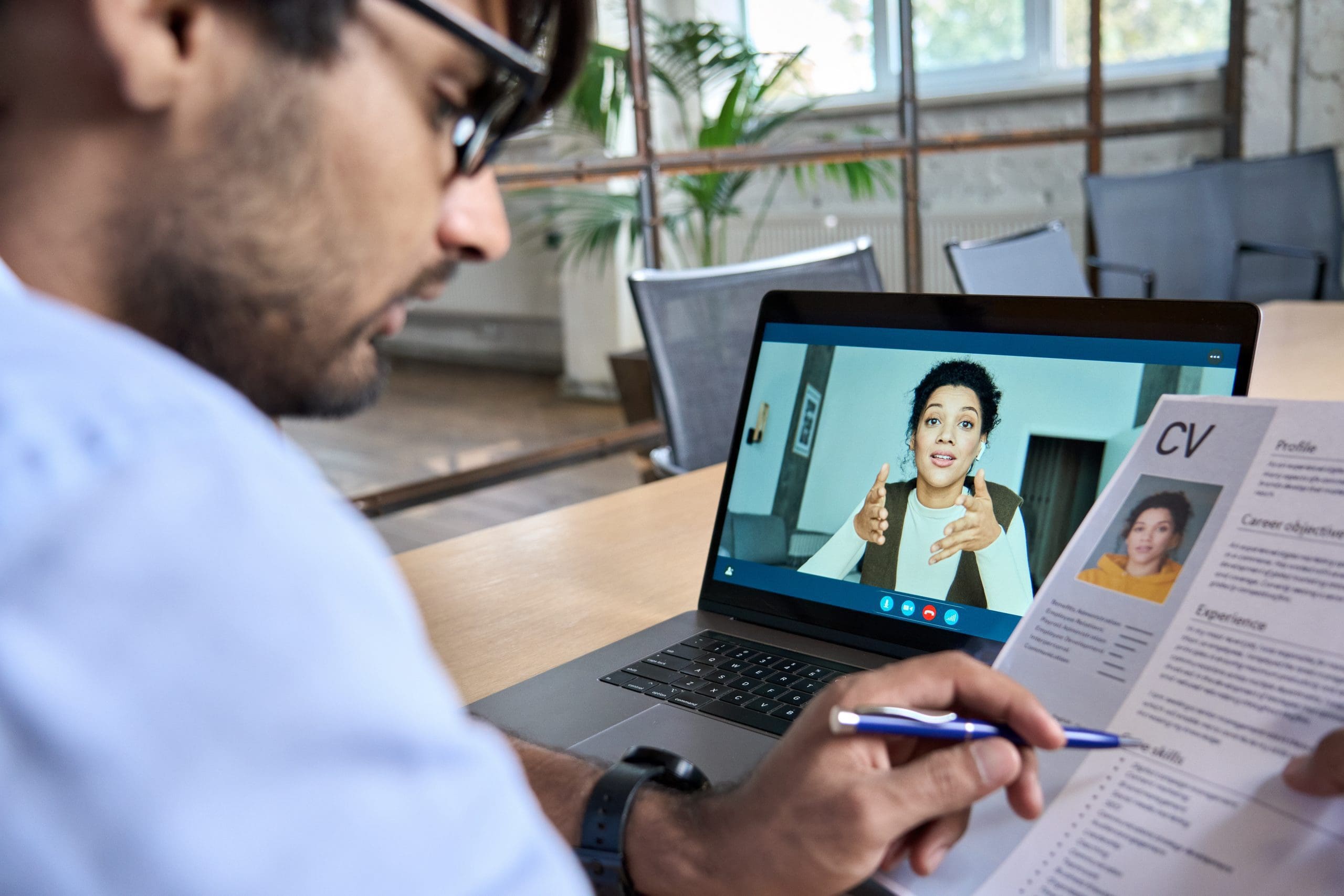 It's likely that during the coronavirus outbreak, many interviews will need to be done remotely to minimize the need for unnecessary person-to-person contact, says Jeff Magnuson, with Jeff Magnuson Consulting. "While not ideal, as I can understand companies wanting to meeting people in person, adjustments need to be made and a level of trust will be needed to make effective hiring decision," Magnuson says.
"Remote interviews will start to become even more integrated into the job market (even after this pandemic slows) and both candidates and companies need to be willing to face a period of adjustment if both sides want to succeed long term," Magnuson says. "Bottom line: flexibility and adjusting to the current state of affairs is mandatory if companies want to hire quality candidates. This is not business as usual and may not be for quite some time."
One of the big turnoffs for many job candidates is poor, or minimal, communication throughout the process. Candidates feel a lack of communication throughout the interview process and discrepancies between interviewers about the jobs duties are the biggest turnoffs employers commit in the interview process, says Nysha King, media relations lead with MRINetwork. MRINetwork's 2018 reputation Management Study, identified common applicant turnoffs.
To a candidate, stresses King, "an interview is a two-way street."
Ira S. Wolfe is president of Success Performance Solutions, a TEDX speaker and the author of Recruiting in the Age of Googlization, says that the most common unintentional mistakes that companies make are:
Having an out-of-touch application process. Candidate abandonment rates, he says, can be as high as 95 percent—"meaning that one out of every 20 candidates who start an application actually complete." To boost these numbers he recommendations that Initial applications contain no more than 15 to 20 fields, are mobile friendly, and take less than five minutes to complete.
Sending applications into a black hole. "Candidates live in a world that with one click they can purchase almost anything they want and receive updates from the time it is packed to when it was delivered at their doorstep," says Wolfe. "But when they apply for a job, the application often slips into the HR black hole. It could be weeks, months, or never until they get a response." Transparency is now required throughout the application and interview process, he says. It's important for companies to open and maintain the lines of communication with applicants throughout the hiring process.
Long delays. The time-to-fill open positions is at all-time highs, says Wolfe. "This is frustrating for hiring managers and one of the top complaints from candidates," he says. "Unfortunately hiring managers are often the cause of the problem. When a high caliber candidate is presented, hiring managers need to jump at the interview and clear their calendars." That's a mistake especially in this environment. "When they're finally ready the candidate has often accepted another offer or rejects the company for a bad candidate experience," Wolfe says. Those are the kind of delays companies just can't afford right now as they're looking for drivers.
Little things can make a big difference notes Stu Coleman, partner at recruiting firm WinterWyman. "Job seekers want to feel needed and know that their addition to the team will make a difference to the company," he says. "But here's the trick—everyone at the company has to show them they are wanted. This is a mindset every company should have when trying to attract talent. I'm not saying you need to bake the candidate a cake, but being a little welcoming wouldn't kill anyone. From the minute they open the front door of your office, the interview process begins. Let whoever is going to greet the candidate when they arrive, a receptionist most likely, know they are coming. What does it say to a candidate when no one seems to be expecting them? Immediately, they feel like an imposition instead of a welcomed and wanted guest."

Even for those companies that are able to expedite the process of finding, screening, interviewing, conducting background checks on and hiring new drivers, and providing a positive candidate experience, the challenges are not yet over. New staff are still at risk of changing their minds, or jumping ship, if the job doesn't turn out to be what they expected.