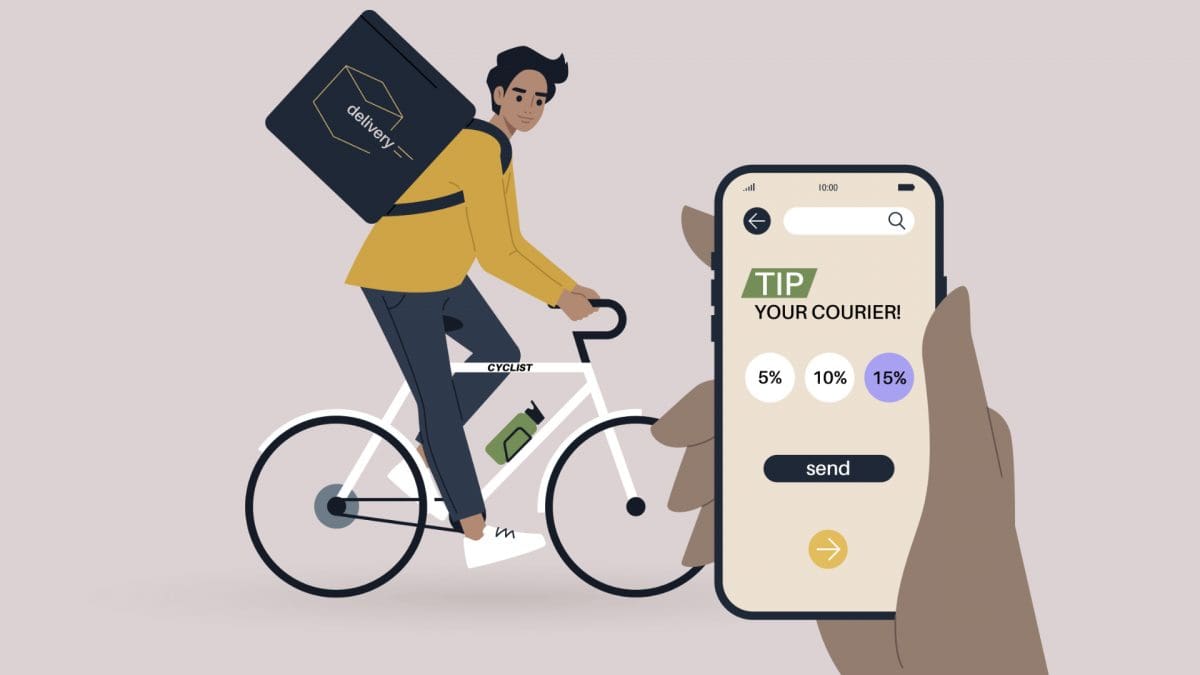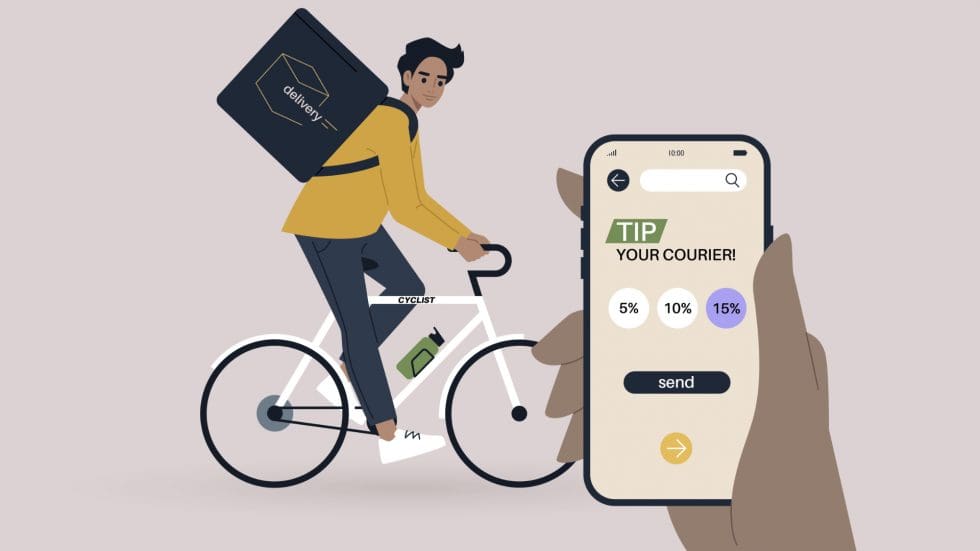 The Covid-19 pandemic has caused many people to rely on delivery services for food, groceries, and gadgets, among other items. As a result, delivery companies have experienced exponential profits, with the latest entrant, DoorDash, reporting $2 billion in revenue within the first nine months of 2020. Meanwhile, tipping delivery drivers remains the customer's responsibility. But how much should you tip a delivery driver?
When there isn't much clarity as to the amount to tip, customers are left to their devices. A good rule of thumb is to tip $3-$5 or 15-20% of the bill for a difficult delivery. 
Delivery workers take on many risks, especially during this pandemic period, and it's only reasonable to give a generous tip for the extra risk. In the next section, we explain the types of deliveries for which you should tip and how the delivery cost charged to customers is arrived at.
Which Types of Deliveries Should You Tip?
The pandemic has certainly revolutionized tipping etiquette. It's no longer a courteous gesture; you're required to tip the delivery guy. When we talk about delivery workers, we mean drivers, couriers, or bikers who deliver hot food, pizza, or groceries through third-party delivery apps like GrubHub, UberEats, or Seamless.
Delivery workers survive on a minimum wage, and tips go a long way in boosting their income. Note that delivery drivers aren't paid for gas or car maintenance. They pay for such expenses out of pocket, which takes a large portion of their paycheck. Companies like DoorDash calculate a driver's earnings as follows: the Base pay + Tips + Promotions (exclusive of gas or car maintenance charges).
Other fast-food companies like Domino's and Pizza Hut follow suit, with some hardly including promotions. You can tip using cash or the app, as most food delivery apps have a tipping feature set at 15% as the default tipping amount. In fact, many delivery drivers prefer being tipped through an app when placing an order.
How the Delivery Cost Charged is Allocated
Delivery costs vary, depending on the app used, the delivery model, and the restaurant. Some restaurants hire their fleet of drivers, while others partner with third-party delivery companies to handle the logistics. Typically, there are three delivery models:
• First party delivery with own drivers: It's the most common in pizzerias, and the restaurant accounts for expenses such as fuel, car maintenance, car insurance, and miscellaneous expenses.
• First party ordering with on-demand delivery: This model enables restaurants to deliver food through an online ordering channel.
• Third party delivery: Here, the restaurant hires a third-party delivery service to deliver food. The delivery company charges a commission for the service. UberEats, DoorDash, and Grubhub, among others, fall into this category.
Many restaurants use the third model to deliver food. Both the restaurants and the customer pay a delivery fee. Restaurants pay commissions as high as 30% of the delivery while diners pay a flat fee of $1.99-$7.99, depending on their location and availability of the driver. Typically, the third-party company determines the delivery cost charged to customers.
How Much Should You Tip
A $3-$5 tip should suffice if you're not living too far. However, you may decide to tip more if you live far, have a three-story walk-up, or the weather isn't too friendly. If you're a repeat customer, that little extra goes a long way to enjoying top-notch service from the delivery service.
Conclusion
Now you know how much you should tip a delivery driver. A $3-$5 tip is satisfactory but can be more if you're feeling generous. Remember that most drivers cater for delivery expenses out of pocket, and with the extra risk they take, it's best to tip a little more. Elite Extra delivery network is one such service that guarantees on-time delivery at reasonable rates for all its customers. Contact us today with your delivery needs!
References:
https://www.ridester.com/how-much-should-you-tip-a-delivery-driver/