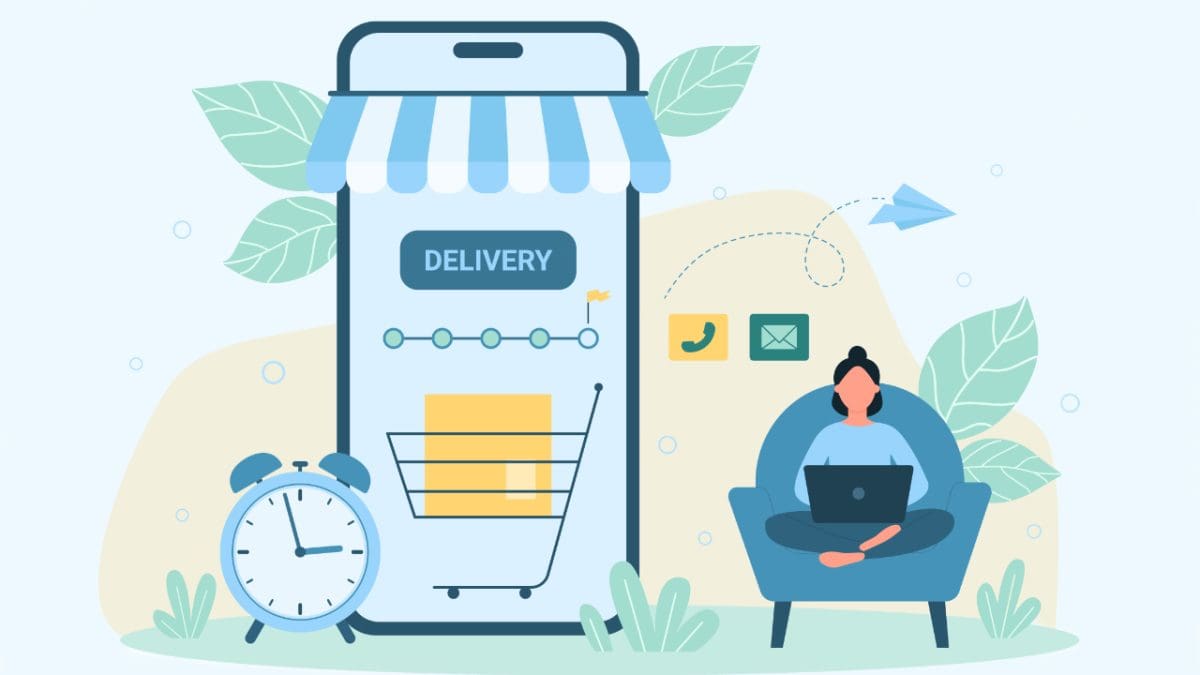 In today's global commerce landscape, shipping speed isn't merely a logistical consideration. It's the beating heart of business across all industries. For eCommerce, where quick deliveries are the expectation, shipping serves as an embodiment of a brand's promise. The push for faster options than economy shipping, like express, and same-day deliveries, isn't merely a trend—it's now a customer expectation.
The emphasis on shipping speed goes well beyond online shopping. Industries like manufacturing, healthcare, and technology rely on efficient shipping to maintain fluid supply chains, balanced inventories, and timely deliveries. In sectors dealing with time-sensitive materials, even a slight delay can have significant repercussions.
Key factors in meeting these new expectations include understanding customer needs, leveraging cutting-edge technology, and establishing clear communication and expectations around shipping times. These elements combine to form a shipping experience that resonates with the demands of modern business. Today, we're delving into how these components intertwine, transforming shipping from a mere function into an essential, vibrant aspect of today's commercial environment.
How Long Does Economy Shipping Take?
Economy shipping is an affordable transportation option that prioritizes cost savings by utilizing the least expensive transportation methods, such as water or road. Unlike expedited or standard shipping, economy shipping focuses on affordability, making it an attractive choice for shipping large and heavy items domestically. But, it's slower, particularly for international orders, and might not be suitable for time-sensitive needs.
Typical Delivery Time Ranges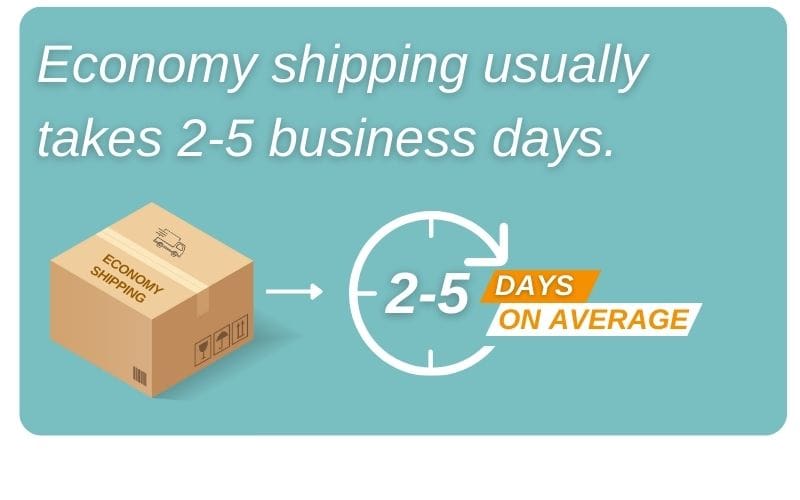 The delivery timeframe for economy shipping can vary widely based on factors like the carrier, shipping zone, and whether the shipment is domestic or international. Within the U.S., economy shipping usually takes between 2-5 business days, while international shipments can take anywhere from 5 to 18 business days.
Different carriers offer different delivery times:
USPS economy shipping: 1-3 business days for packages below 70 lbs.
FedEx ground service: 2 to 7 business days for items under 70 lbs.
UPS Economy shipping: 1 to 5 business days for packages up to 150 lbs.
DHL's economy shipping: 2-5 business days for items up to 150 lbs.
Pros and Cons of Economy Shipping
Pros: Economy shipping can save substantial money for businesses and customers alike, especially for those who aren't dealing with urgent deliveries. It's also beneficial for high-volume shippers or small businesses looking to trim shipping costs.
Cons: It's not suitable for perishable items or time-sensitive deliveries. The extended delivery time could potentially impact customer satisfaction. Economy services may also come with less detailed package tracking compared to expedited or standard shipping.
Exploring Express Shipping
Express shipping refers to expedited shipping services typically involving air transportation for speedy delivery. This method guarantees delivery within 24-72 hours, often with a money-back guarantee if the delivery time isn't met. Types of express shipping services include same-day delivery, overnight shipping, 2-day air, and 3-day air, each offering varying delivery lead times. Major couriers like USPS, UPS, FedEx, and DHL offer various express shipping services, each catering to different needs and budgets.
Several variables can influence the time frame of express shipping, including the choice of courier, destination, and specific service selected (e.g., overnight shipping vs. 2-day air). Express shipping costs can also significantly vary based on these factors.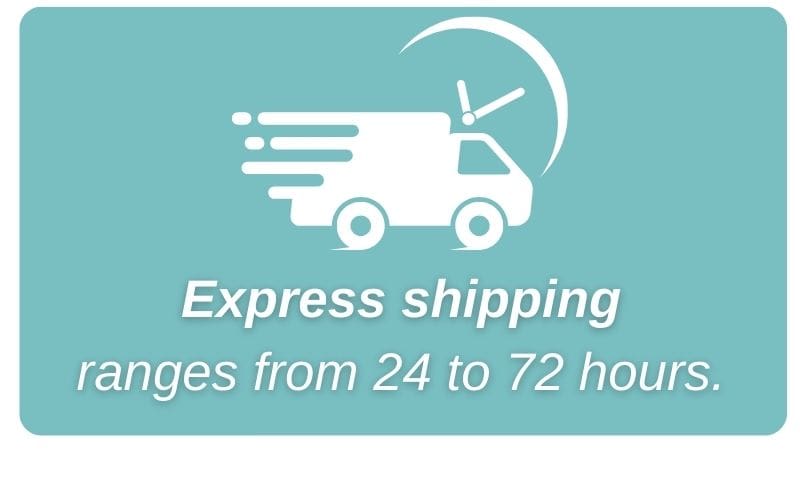 Average Delivery Time for Express Shipping
The average delivery time for express shipping ranges from 24 to 72 hours. The exact timeframe depends on the service chosen and the shipping destination. Some services offer same-day delivery, while others might take up to three days, providing a range of options for different needs and urgencies.
Pros and Cons of Express Shipping
Pros: The benefits of express shipping are numerous. It enhances the customer experience by providing quick delivery, reduces the risk of damaged goods by shortening transit time, retains customers by meeting their expectations, and guarantees delivery times.
Cons: The primary drawback is the higher cost compared to standard shipping options. This increased expense may not always align with every customer's budget or every business's operational needs.
The ability to provide various express shipping options, aligning with customer expectations, can be a significant factor in retaining customers and boosting sales. While there are clear benefits, understanding the associated costs and selecting the appropriate services for specific scenarios will maximize the advantages of express shipping for both businesses and consumers. Whether compensating for lost or damaged shipments, shipping high-value items, or rewarding loyal customers, express shipping offers a flexible and customer-centric approach.
Other Delivery Options
Standard Shipping: The Economical Choice
Known as regular, or ground shipping, standard shipping offers an affordable method to deliver packages within the U.S. in 3 to 5 business days. Internationally, this may take up to 30 days. Pricing depends on factors like weight, size, and distance. Major carriers like UPS, FedEx, DHL, and USPS offer this service.
Same-Day and Next-Day Delivery: When There's a Need for Speed
Same-day delivery ensures goods are delivered within four hours of the order, while next-day delivery promises shipment within 24 hours. These options cater to time-sensitive products, with more flexible cutoff times for next-day. The challenge is ensuring accurate delivery within the specified time frames.
Express Delivery: The Fastest Option
Express delivery promises delivery within 1 to 2 hours from the initial order. This should not be confused with express shipping; express delivery is in the last mile and pertains to only close range customers. This requires an efficient courier service that offers transparency with live tracking. It's the premium choice for those who require instant gratification.
Specialized Shipping Services: Beyond the Basics
Beyond these standard options, specialized shipping services like white glove, freight, and more, cater to unique needs. White glove services, for example, offer meticulous care for valuable or delicate items. This includes options like assembly, installation, and automatic shipments, handled by highly-trained experts. Industries benefiting from white glove services include electronics, medical equipment, and home furnishing.
The complexity of modern shipping needs demands a tailored approach. Whether opting for the middle ground of standard shipping or seeking specialized care through services like white glove delivery, businesses must align their offerings with customer preferences. By understanding these options and partnering with reliable carriers and providers, businesses can enhance customer satisfaction, drive sales, and foster growth. After all, in a world where speed and choice are paramount, the right shipping option can make all the difference.

Factors Impacting Shipping Time Frames
Understanding what affects transit times is vital for businesses and customers alike. Several key factors play a role in shaping the time it takes for goods to reach their destination.
1. Distance and Destination Considerations
Mode of Transport and Distance: The way goods are transported and the distance between the shipping origin and destination are fundamental factors. Whether by sea, air, or road, the mode selected will influence speed.
Space Availability: If space isn't available in a shipping container or on a vessel, the shipment may experience delays or need alternative transportation.
2. Carrier and Shipping Method Selection
Product Requirements: Goods like ice cream or beer may need refrigeration, while hazardous materials require experienced drivers. These specifics can influence shipping choices and timelines.
Carrier Selection: Choosing a trustworthy shipping company ensures reliability and quality service.
3. Order Processing and Handling Time
Operational Factors and System Issues: These might cause unexpected delays, although companies aim to minimize them.
Documentation: Errors in paperwork can stall shipping. Accurate document preparation through reliable logistics partners can help avoid such delays.
Communication: Effective interaction between all parties involved can keep the shipping process smooth.
4. External Factors: Unpredictable and Unavoidable
Weather: Inclement conditions, from fog to hurricanes, can slow down or even halt transport.
Labor Requirements: Shortages or strikes in essential roles can affect timelines. Even federal regulations, like limitations on driving hours, can play a role.
Holidays: Events like Chinese New Year or July 4th can have major impacts, causing factories to close or slowing down domestic shipments.
Accidents and Poor Route Planning: Traffic delays, equipment malfunctions, or inefficient planning can lead to unexpected increases in transit time and cost.
The multifaceted nature of shipping transit times requires both awareness and agility. From choosing the right carriers to understanding product needs and staying ahead of potential disruptions, businesses must navigate these complexities with care. By recognizing and proactively managing these factors, they can build a more resilient, efficient, and customer-friendly shipping process, reinforcing trust and satisfaction.
Which is Best?
Getting products into customers' hands efficiently and accurately is crucial. Whether you're a small business or a global giant, shipping strategies can make or break customer satisfaction and loyalty. But what's the winning combination? Let's explore three core strategies – understanding customer needs, leveraging technology, and clear communication – to determine the best approach to shipping success.
Understanding Customer Needs
Understanding what your customers expect from shipping is foundational. Are they looking for speedy delivery or more economical options?
Recognizing customer preferences in shipping is more than a strategic decision; it's a relationship-building tool. By offering a variety of tailored shipping options, businesses construct a pathway of trust with customers. This customized approach to shipping demonstrates that companies value customer preferences, directly contributing to heightened satisfaction and loyalty.
On the other hand, misunderstanding these needs can have grave consequences. Mistakes in aligning shipping options with customer expectations can tarnish a brand's reputation and cause a potential loss of business. Körber's 2023 State of Shipping and Returns survey revealed that 90% of participants were less likely to buy from a brand again after a poor online shopping experience, while 29% say they are more willing to share a negative review online. The act of recognizing and addressing individual preferences in shipping is a vital part of cultivating long-term relationships and maintaining a thriving business.
Leveraging Technology
Technology is making waves in the shipping industry, providing a host of tools and solutions that significantly optimize processes. Through automated systems, efficiency is enhanced by speeding up processing times and minimizing human error. This technological advancement provides transparency with tools like tracking services. Customers can now have real-time insights into their package's whereabouts, knowing exactly when to expect it. Intelligent route planning further supports this efficiency by helping to avoid delays, saving both time and money.
Technology has entered the realm of customer relations as well. The use of big data and analytics offers detailed insights into customer preferences. These insights empower businesses to personalize services, providing shipping solutions that are not only efficient but also aligned with individual customer needs. The age of one-size-fits-all is yielding to an era of tailored, responsive, and technologically driven shipping solutions.
Clear Communication & Expectations for Shipping Time
From the moment a customer places an order until it's in their hands, clear and consistent information about shipping time frames is an essential part of the customer experience. It starts with setting realistic expectations by clearly defining shipping timelines, taking into account all the factors that might influence the delivery date. By providing regular updates, businesses can build trust and manage expectations, ensuring that customers aren't left in the dark about the status of their orders.
But what happens when something goes wrong? Even with the best-laid plans, delays can occur. Handling these delays gracefully is key to maintaining customer satisfaction. Immediate communication about the delay, coupled with alternative solutions, can go a long way in mitigating dissatisfaction. In this complex dance of logistics, transparency, empathy, and responsiveness are the steps that lead to a satisfied and loyal customer.
Conclusion
Shipping timeframes are crucial in today's fast-paced and demanding commerce landscape. Whether it's standard or expedited shipping, businesses must recognize the multifaceted nature of delivering goods to customers in a timely manner. From understanding customer needs and leveraging cutting-edge technology to maintaining clear communication and setting expectations, the process is complex but attainable.
The landscape of shipping is marked by numerous influencing factors, such as distance, weather, customs, and method selection. The efficient handling of these factors is what sets successful businesses apart. It's not merely about getting a package from point A to B; it's about building trust, enhancing satisfaction, and fostering loyalty through personalized and thoughtful shipping experiences.
Looking to elevate your shipping processes and enhance customer satisfaction? Reach out to Elite EXTRA for efficient delivery management solutions that offer your customers real-time ETAs. With a suite of last-mile software solutions encompassing routing, dispatch, delivery network, and returns automation,
Elite EXTRA has been a trusted partner in logistics optimization for over 325,000 users across the world. Our tailored approach, extensive resources, and commitment to innovation empower businesses in today's last-mile software landscape. Contact Elite EXTRA today and request a demo today.
Sources
https://www.usps.com/ship/
https://www.fedex.com/en-us/online/rating.html#
https://www.mckinsey.com/industries/retail/
https://page.koerber-supplychain.com/ConsumerSurveyReport