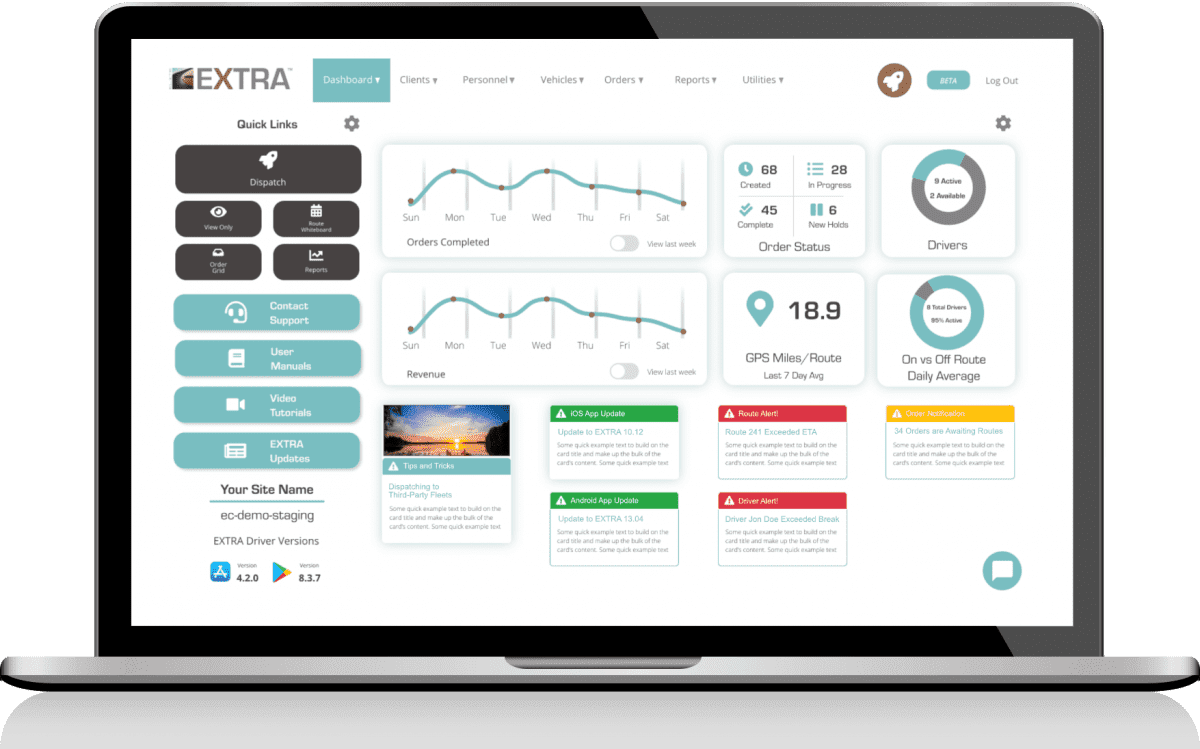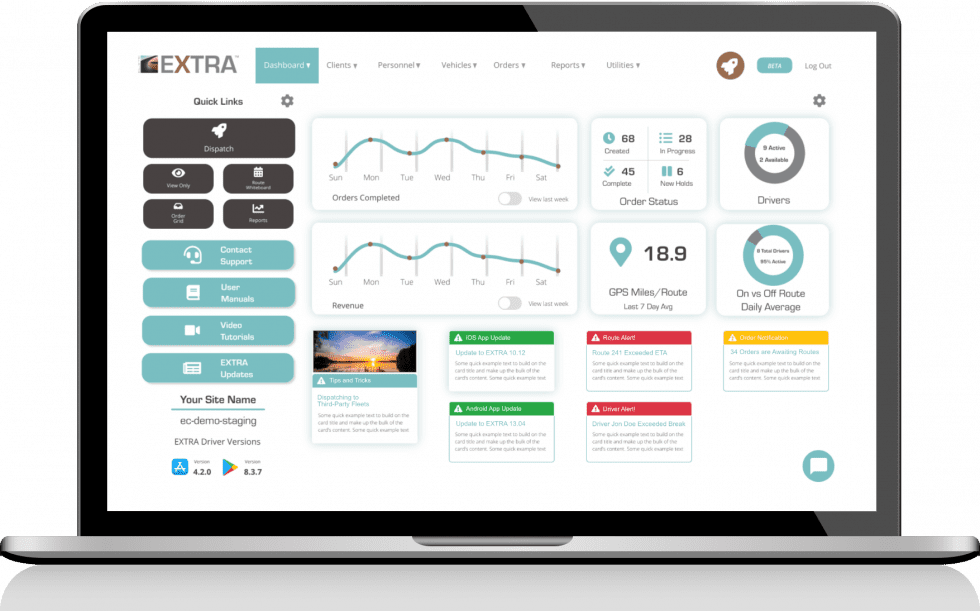 Elite EXTRA thrives on partnering with our customers and, together, customizing our multiple driver dispatching software to meet the needs of any delivery service. No matter how big or small.
We know that no two businesses are exactly alike. Each business has its own procedures, workflow and software needs. Elite EXTRA provides the flexibility needed to customize a solution to fit your exact workflow needs. With our multiple driver dispatching, we offer hundreds of options and features. Our team of experts will work with you to select options and features that will best meet your individual business needs. Our flexibility allows us to adapt and update our product as your business needs change. Elite EXTRA is updated every 8 weeks with new features available to our entire customer base for no additional cost.
Worried about getting tied down with a lengthy contract? Don't be. Our product is a month-to-month subscription-based technology, which can be canceled at any time with no cancellation fee.
Using Elite EXTRA's multiple driver dispatching gives you multiple ways to route your deliveries. Too busy to get all the deliveries out on time? Our Delivery Network options, through Lyft and Postmates, make it easy to get orders out the door and to your valued customer on time. Tired of making routes and wondering if it's the most efficient way to deliver your product? EXTRA can schedule routes automatically using our recurring and zone route features. All routes are recorded, so you can look back and see how efficient any given route is. You can even monitor your drivers' previous routes, where they have been, current location and where they are heading. Each route also has a set ETA on when deliveries should be made, giving the drivers expectations and accountability. These are only a few of the features our multiple driver dispatching program offers. View more at https://eliteextra.com/.
There is nothing more frustrating than calling a company's support line and wasting time being on hold or leaving a message and not getting a response for hours. Our support team is standing by 24/7 answering phone calls in seconds, not minutes. We make it easy to send us emails and/or voicemails that are responded to within minutes, not hours. We make sure all our customers, regardless of company size, get the answers to their questions quickly, efficiently and respectfully.
Whatever kind of company you have, if you're looking for a cutting-edge multiple driver dispatching technology, look no further. Elite EXTRA is here to exceed your expectations. We look forward to working with you!
Contact our Elite EXTRA Sales Team to learn more! sales@eliteextra.com.