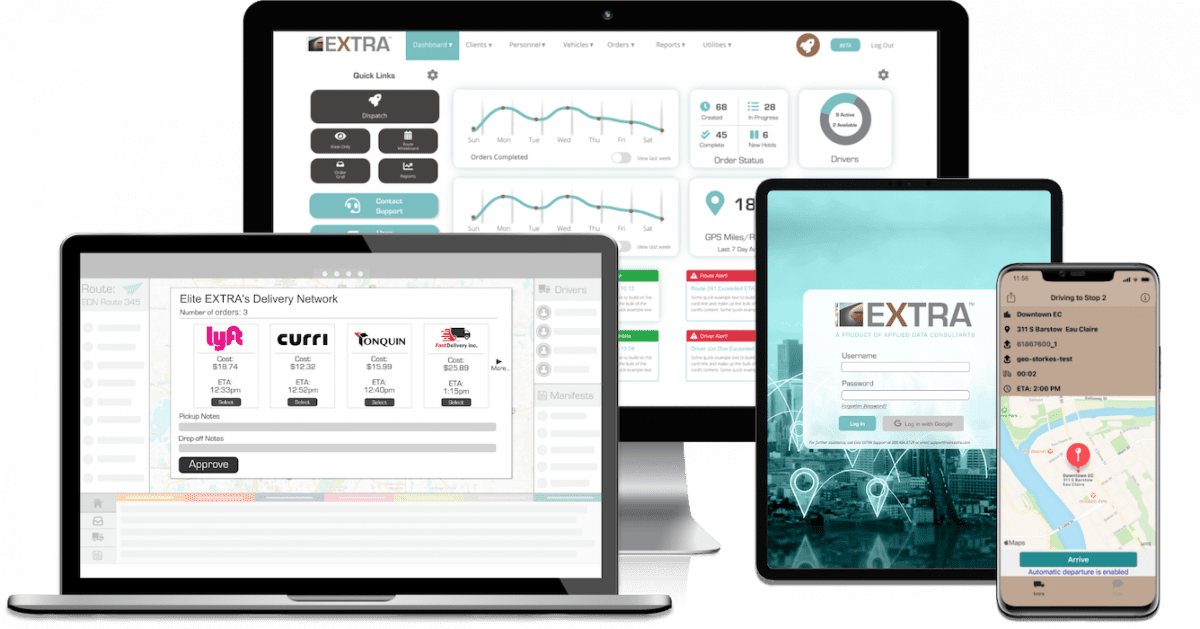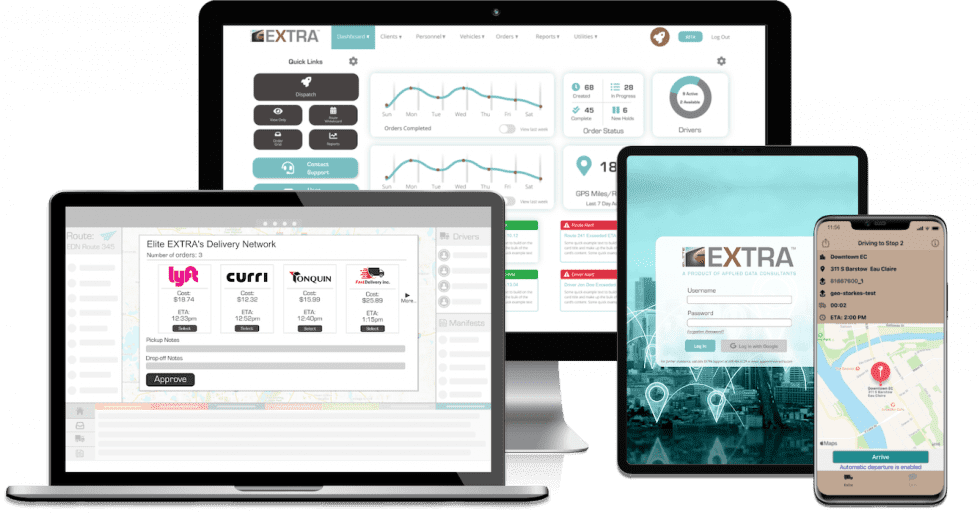 The "Final Mile" or "Last Mile" is defined as the final step in the shipping process, the last leg of a product's journey from the manufacturer to the customer's doorstep, whether the doorstep is someone's home or another business. The "Final Mile" could refer to a few city blocks or many miles in rural areas.
Last mile is considered the most expensive and time-consuming leg of the journey, accounting for upwards of 53% of the total costs of the delivery, according to Business Insider Intelligence.
And now, with customers expecting "free shipping," retailers and logistics providers are shouldering that cost. As such, many are looking for technology to lower their costs and drive process improvements.
Meeting Customer Last Mile Delivery Tracking Demands
How can retailers satisfy customer expectations with advanced dispatch technology? It starts with integration, route optimization, visibility, and communication every step of the way. While artificial intelligence is not truly in use yet, retailers do expect a deep level of sophistication built into the technology.
Retailers trying to win in the last mile race are partnering with innovative providers for home delivery and final mile or last-mile logistics to add choices while avoiding the challenges of building their own systems or expanding service with traditional networks.
Bottom line is: consumers want what they want – when they want it. The maturation of e-commerce has ushered in an era of personalization at scale and growing customer demand for convenient, flexible shopping experiences. Next-day and same-day delivery sit at the center, but customers are ultimately focused on choosing the right fulfillment option for each and every order.
But it isn't all about costs. It is also about meeting the customer's expectations. Customers expect fast order fulfillment and retailers are working hard to not only expedite last mile deliveries but to get them when and where the customer wants.
Customers also want last mile delivery tracking visibility to see where their orders are in the stages of transit. Imagine being able to let your customers know when to get the car on the lift because the parts they ordered for it are only 5 minutes away.
Final Mile Delivery Tracking Alerts
Keep your customers' informed with automatic email and text alerts. When the driver leaves for the last mile delivery route, email and text notifications will be sent to your customers with their order information and the driver's estimated time of arrival. Your customers can then follow along utilizing a tracking link as the driver arrives at their location.
Your drivers, equipped with the EXTRA driver mobile application, can gather electronic signatures or take photos at the point of delivery or service. All signatures and photos are automatically uploaded to the web where they are attached to a proof of delivery or service document in EXTRA. Those documents can then be set to automatically email to your customers or your team.
No matter if you're delivering a product, a service, a work order, or anything in between, Elite EXTRA's last mile delivery tracking software can streamline your final mile delivery and service operations!
Elite EXTRA's Routing and Dispatch software is a great way to help you do the following:
Optimize Last Mile Delivery Routes
Last Mile Delivery Tracking
Real Time Driver Visibility and Communication
Customer Delivery Tracking and ETA Alerts
Proof of Delivery
Barcode Scanning
And much more…
If you would like to learn more about EXTRA dispatching solutions, please contact the Elite EXTRA Sales Team at sales@eliteextra.com, 1-888-484-8729 ext 1, or take a look at our website by navigating to eliteextra.com.