Overview
Since 2011, EnVue Telematics has offered client-focused fleet management solutions that leverage cutting-edge technologies in the transportation industry. We use an individualized, consultative approach to help businesses evaluate, select, and deploy the right software and devices to address the operational, administrative, and financial challenges associated with managing their transportation assets. We work with leading industry players like Geotab to provide technologies that monitor vehicles and employees in real time and track various metrics associated with fleet safety, health, efficiency, and performance.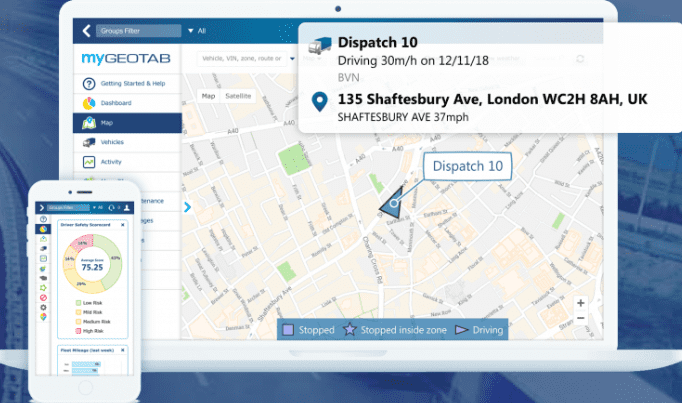 Our services include:
Advanced telematics and GPS systems
USDOT and CSA compliance
Enhanced fleet safety with in-cab video (AI dashcams)
Routing and dispatch
Asset tracking solutions
World-class technical support
Driving Synergy: The EnVue – Elite Extra Partnership
Over the years, many Elite Extra customers have contacted us to find the right telematics solution for their fleet. Our expert team would be happy to consult with you to discuss your needs and create a service and support package that's tailored to your business.
Benefits
The right telematics system ultimately pays for itself. The benefits EnVue can offer include:
Annual reportable accidents reduced by 31%
Accidents per million miles reduced by 21%
Fuel economy (MPG) improved by 7%
Maintenance cost (cents per mile) reduced by 6%
Competitive pricing starting at $15-$20 per month per vehicle
Advice from industry experts and hands-on tech support
Testimonial
"Our family-owned trucking business experienced tremendous growth until tracking our assets became an unforeseen headache. The EnVue team quickly customized a program for us that not only tracked our assets, but included dash cameras and dozens of telemetry functions and reporting. Their program has revolutionized the way we do business from dispatch to safety. The dash cams alone have saved us thousands of dollars and the customer support from EnVue is second to none. I highly recommend EnVue to anyone looking to protect their investment while elevating their operating efficiency."—Cline E. Everhart, Everhart Transportation Inc.
Product A
Geotab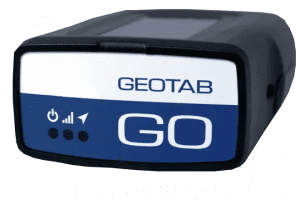 EnVue is proud to partner with Geotab, the world's leading supplier of telematics software and devices. The Geotab GO is a small, easy-to-install device that tracks various types of vehicle information, which it sends to fleet management software in real time. The MyGeotab program is a web-based service that can help fleet managers monitor their vehicles and drivers effectively by providing:
Driver tracking and reporting
Asset tracking and management
Fleet fuel management
Fleet maintenance data
Road- and driver-facing dash cameras
Greenhouse gas and emissions reduction
Electronic logging
Driver vehicle Inspection reports
Full software and hardware integration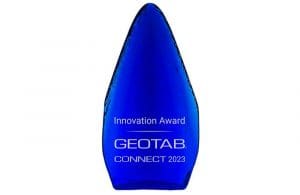 Along with its standard version for vans and trucks, Geotab has a ruggedized tracking device available for vehicles that are exposed to the elements, including heavy agricultural and oil field machinery and powered trailers. The Geotab GO can also be placed in containers to track assets and goods being shipped.
In 2023, EnVue received a Geotab Innovation Award for our work helping small businesses get the most out of Geotab technology.