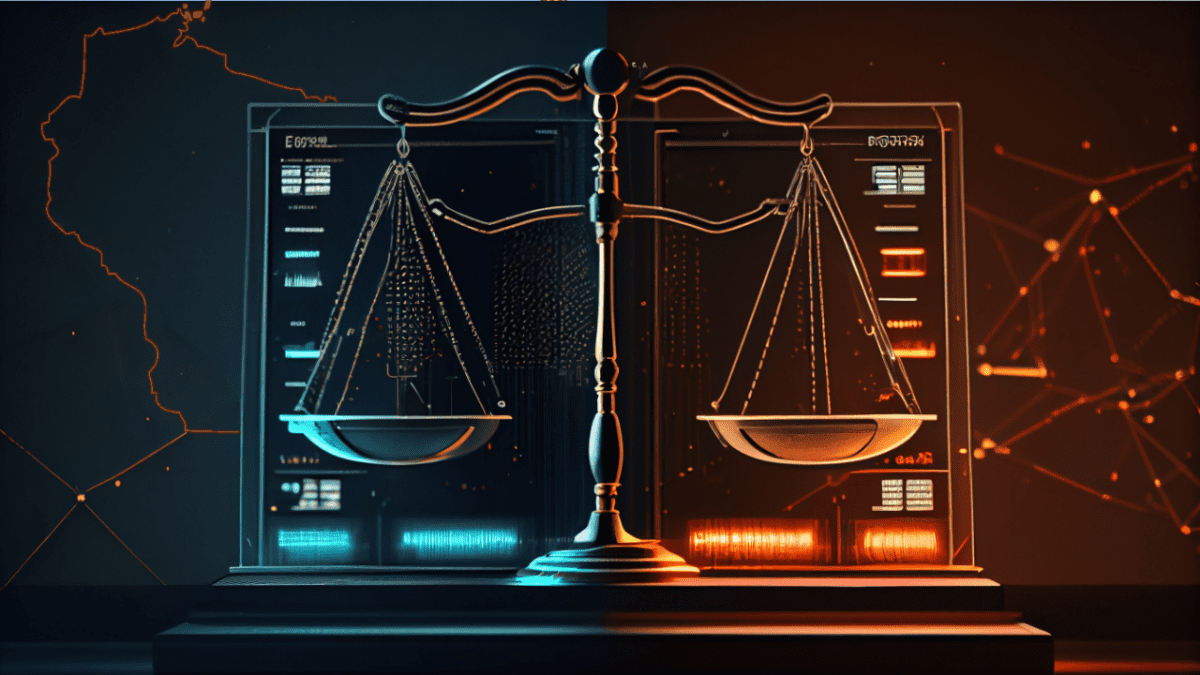 For better or for worse, the wave of artificial intelligence is upon us. This technology has already permeated many aspects of our lives—from chatbots to deepfakes, automations to Metaverses, and seemingly everywhere in between. Case in point: the title image for this article was AI-generated.
Indeed, everyone wants to ride the AI wave… 
But who's making sure we don't get caught up in the undertow?
Elite EXTRA is proud to announce that we are at the forefront of forming a bright AI future. Our very own Chief Technology Officer, Levi Felling, was appointed to Wisconsin's AI Task Force on Oct. 30th, 2023. This governor-appointed committee contains 30 of Wisconsin's foremost leaders in technology, business, education, healthcare, and government to identify policies that will set Wisconsin on the right path amidst this technological transformation.
What is Wisconsin's AI Taskforce?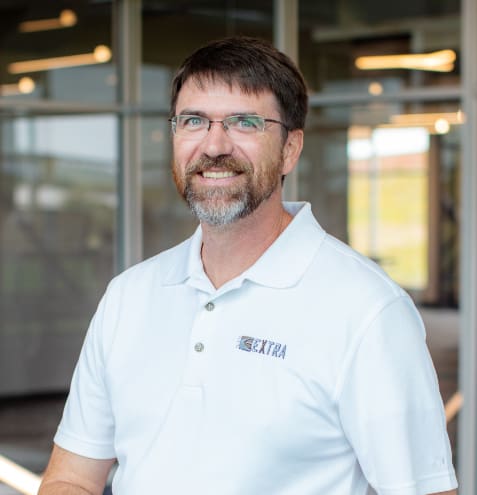 Formed by WI Governor Tony Evers, this is Wisconsin's first public task force focusing on the interplay between the state's workforce and the recent artificial intelligence boom. The goal? Gathering private and public sector leaders to continue to advance Wisconsin workers, employers, and job seekers during the age of AI.
In his own words, here is Levi's description of the taskforce:
"The AI task force is composed of thought leaders from diverse backgrounds representing public, non-profit, and private sectors. The mission is to provide guidance and recommendation for WI State policy makers on Generative AI as an emerging disruptive technology. "
The Appointees
Amy Pechacek, Secretary, DWD;
Kathy Blumenfeld, Secretary, DOA;
Missy Hughes, Secretary and CEO, WEDC;
Dr. Jill Underly, State Superintendent, Wisconsin Department of Public Instruction;
Jay Rothman, President, UW System;
Dr. Morna Foy, President, Wisconsin Technical College System;
Troy Streckenbach, County Executive of Brown County;
Trina Zanow, Chief IT Officer, DOA;
Dr. Charles Lee Isbell Jr., Provost, UW-Madison;
Greg Cisewski, Dean, School of Agricultural Sciences, Utilities & Transportation, Northcentral Technical College;
Dr. Gholamreza Dehnavi, Department Chair, Department of Electrical and Computer Engineering, UW-Platteville;
Dr. Kaushal Chari, Dean of Sheldon B. Lubar College of Business, UW-Milwaukee;
Dr. Xuedong (David) Ding, Associate Dean for the College of Science, Technology, Engineering, Mathematics and Management, Director for School of Engineering, UW-Stout;
Jeffrey Morin, President, Milwaukee Institute of Art & Design;
Stephanie Bloomingdale, President, Wisconsin State AFL-CIO;
Jack Salzwedel, Board Chair, American Family Mutual Insurance Company;
Jeff Yabuki, Chairman, Motive Partners;
Nadiyah Johnson, CEO, Milky Way Tech Hub;
Karl Reichenberger, Chief Intellectual Property and Information Technology Counsel, Johnson Controls;
Mark Tyler, Chairman, OEM Fabricators Inc.;
Ann Franz, Executive Director, NEW Manufacturing Alliance;
Levi Felling, Chief Technology Officer, Elite EXTRA;
Jeri Koester, Chief Information and Digital Officer, Marshfield Clinic Health System;
Israel Squires, Managing Partner, Midpoint Ventures;
Chris Hein, Director of Customer Engineering, Google Public Sector;
Dr. Keyanna Conner, Managing Director, Deloitte Consulting;
Tim Fiocchi, Senior Director of Governmental Affairs, Wisconsin Farm Bureau Federation;
Dave Mickelson, Member of Wisconsin Farmers Union;
Brian Foster, Chief Operating Officer, Jeff Foster Trucking Inc.;
Tyler Clark, U.S. Government Affairs Industry Director, Microsoft;
The Subcommittees
Industries, Occupations, and Skills: This subcommittee will delve into the industries, occupations, and functional skillsets most likely to benefit or experience disruption from AI. Both employee and employer needs will be addressed.
Equity and Economic Opportunity: This subcommittee will focus on advancing equity and economic opportunity as part of the AI transformation.
Workforce Development and Educational Solutions: Based on the work of the previous two groups, this subcommittee will identify policy, educational, and budget solutions to prepare Wisconsin's workforce, drive economic development, and sustain thriving communities.
Elite EXTRA's Role in Shaping Wisconsin's Artificial Intelligence Landscape
Elite EXTRA, a last-mile logistics software company, has been a leading Wisconsin-based tech firm for over 15 years. Born out of Wisconsin innovation, our company takes pride in being on the cutting edge during technological disruption. We innovated during the digital transformation of the early 2000s, continued this through the smartphone boom that followed, and remain ahead of the curve in today's AI landscape.
Levi Felling, our Chief Technology Officer, has driven this innovation forward for Elite EXTRA ever since he joined the team in 2004. He truly is one of Wisconsin's foremost leaders in the world of technology, and we are lucky to have him on our team. It is for this reason we are extremely proud to announce that he has been hand-selected to join Wisconsin's AI Taskforce. We know his experience and technical know-how will be invaluable in forming Wisconisn's AI future.
When asked what unique perspectives and experiences he is able to bring to the taskforce, Levi Felling responded as follows:
"I have a healthy skepticism for hype within the tech industry, and have avoided hopping on every new tech trend (blockchain, NFT, cryptocurrencies, metaverse, VR/AR, NoSQL, cloud). My experience at Elite EXTRA, and nearly 20 years in developing software, is grounded in the belief that the technology is simply the tool, and it is the craftsman's skill and knowledge in utilizing the tool that is the key component to success. AI/ML and especially Generative AI are powerful tools with huge potential. "
Our entire team is excited to see how this AI Taskforce will not only help steer Wisconsin's future but also give direction to Elite EXTRA's innovations related to AI. With leading Wisconsin minds like Levi involved, we are optimistic that our great state will stay afloat amidst the AI wave.