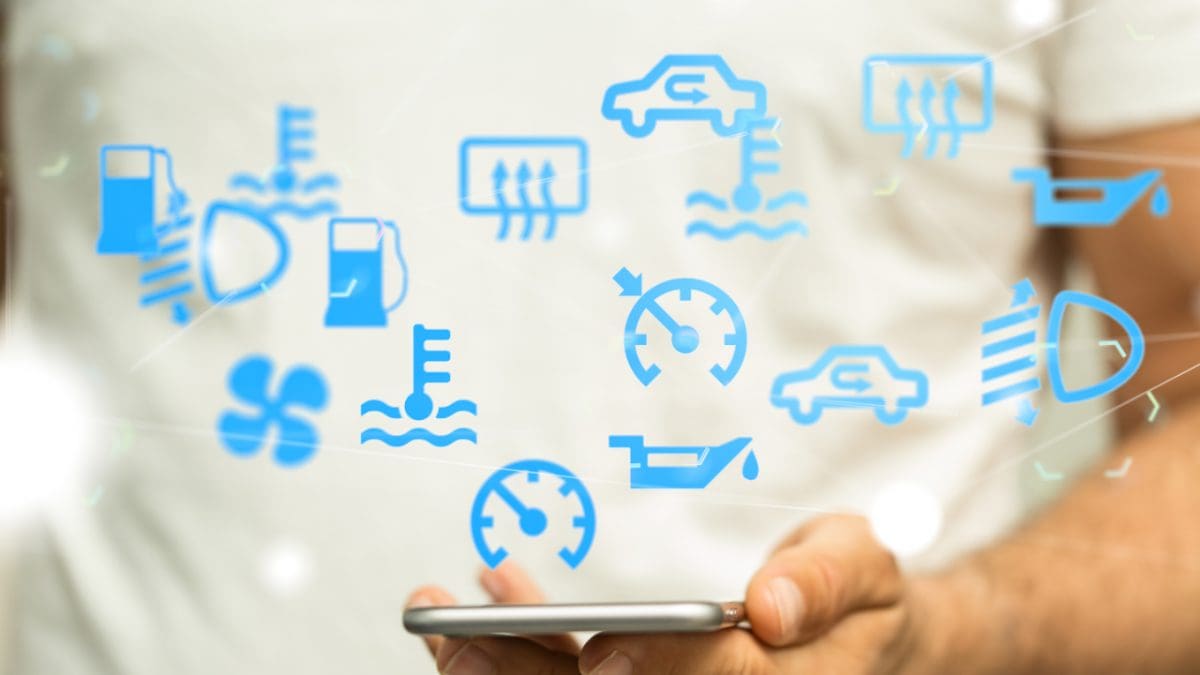 There are an estimated 4.06 million Class 8 trucks (tractors and straight trucks included) operating on U.S. roads as of 2021, and virtually every one of them must have electronic logging devices (ELDs) on board. Rules set up by the Department of Transportation (DOT) require that the vast majority of truck drivers have an ELD system on board, with very few exceptions. Given the vast expanse of use of ELD systems, it is hardly a surprise that many people have questions about what these systems are, how they work, and more.
Understanding what an FMCSA-approved ELD is and what the ELD requirements are should be of paramount importance to everyone that works in the trucking industry. Throughout this article, we will take a comprehensive look at these systems and how they operate, in order to get a better grasp over what to expect from your ELD systems.
What Does ELD Stand For?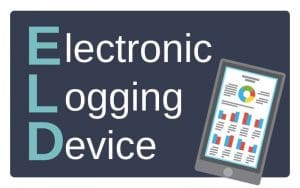 ELD in trucking is shorthand for 'Electronic Logging Device'. The use of these systems is a requirement for most trucks on the road, and these systems provide their users (and supervisors of those users) with a wealth of data about everything happening in the truck. The key pieces of data captured by an ELD system are:
Hours of Service (HOS) records
Truck engine data
Movement information
Mileage
Every piece of this information is critical to the safe and lawful operation of a commercial truck. Therefore, the use of ELD systems can greatly benefit the company that installs these systems in their trucks. Besides that, a company that doesn't put these systems in their trucks may be confronted with penalties and fines levied against them by regulatory bodies.
What is ELD in Trucking?
Accurate tracking of Hours of Service (HOS) and other data related to a specific truck is best done by an ELD system. In the trucking industry this is particularly important as there are strict rules about HOS. Azuga, a leading telematics provider, explains how ELD systems are used in trucking to measure HOS of any driver with this system on board:
Electronic logging devices, also known as electronic logbooks or e-logs, connect to a vehicle's engine and automatically record driving time, providing a reliable way to collect HOS data. They replace paper logs which were historically used in the trucking industry to record Hours of Service.
The ELD mandate compliance date was December 18, 2017, and it was set that way to ensure that all carriers were keeping up with the modern technologies that should always be on board all trucks to measure hours of service and other important pieces of data. In 2020, additional rule changes were implemented to the HOS regulations that already existed. The new rules took full effect on September 29, 2020, and are now governing what all truck operators must abide by.
What is the Purpose of ELD?
Paper logs or handwritten logs were maintained by truckers for decades. They were responsible for maintaining an accurate record of their 'hours of service' and much more. In fact, an estimated one-third of truck drivers still use paper logs despite the ELD mandate that has been in effect for years. However, there are some major drawbacks to this system. A few of the drawbacks to using paper logs include: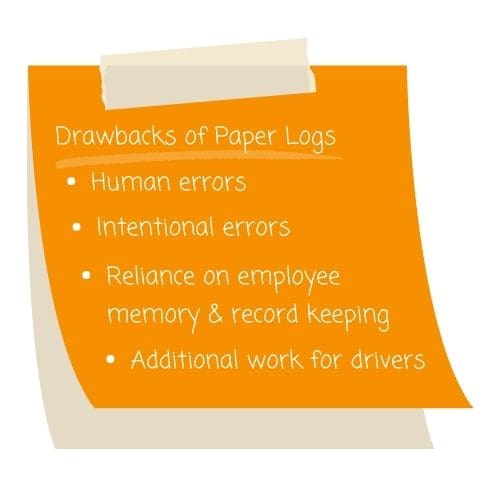 Human errors
Intentional errors (to cover up extended HOS or other issues)
Reliance on human memory and record-keeping
Additional work for drivers
Therefore, while this system worked to some extent in the trucking industry for a long time, it is no longer seen as reliable enough to keep drivers honest and maintain the safety of everyone on the road. There are simply too many safety and security risks that must be considered. Thus, the ELD systems are seen as far more valuable and accurate than paper logs.
The purpose of the ELD system is to keep everyone honest, alleviate some of the work off of the shoulders of drivers, and ensure the most accuracy possible in the records that are kept by drivers.
FMCSA Approved ELDs
There are a huge number of FMCSA-approved ELD systems that one might choose to use. What each holds in common is the fact that they are meant to be user-friendly for the drivers, easy to read, and highly capable of performing all of the tasks assigned to them.
How to Determine if Your ELD is Approved
To ensure that the ELD system that you choose is approved with the FMCSA, you should check into the list of approved systems provided by the organization itself. They keep this list well-maintained and updated as time goes on. They also investigate the quality of the various ELD systems to hit the market at all times. In some cases, they even have to go back and re-check certain systems that had received approval in the past. Just because the system was previously approved does NOT mean that it will remain on the approved list forever.
Regulations change over time, and it might be necessary to check up again on the systems that you have been using and relying on for a long time. If you have any concerns about the systems you use, it is wise to double-check with the FMCSA approved list to verify that your system is still compliant.
List of Commonly Approved ELDs
A few examples of FMCSA-approved ELDS include:
ALS-ELD
BlueAgent ELD
Versalog
Blue Link GPS
Drive ELD
Coretex DRIVE
TruLog
This is a very abbreviated list. There are dozens and dozens of FMCSA-approved ELD systems created by a myriad of companies. Therefore, any company that wants to put ELD systems in its trucks won't have any problems finding the systems that they need for this mission. It is incumbent upon those who are in charge of putting ELD systems in trucks to look for the best systems from the approved list and to make sure that those systems remain on the approved list of ELD systems moving forward. Remaining within compliance like that will make it easier to rest assured that your ELD system is doing everything that it is designed to do.
Want more industry insights?
Subscribe to our newsletter to receive weekly last mile logistics insights directly to your email inbox each week!
Who is Exempt From ELDs?
It is vitally important to understand that there are some exemptions to the ELD rules. The limited number of exceptions that exist are important to note, and it is also good to know that just because a particular truck or carrier is exempt does NOT mean that they must exempt themselves. They can still choose to have an ELD system onboard anyway.
That said, here are some of the exemptions that apply:
Vehicles Manufactured Before the Model Year 2000: The difficulty of putting an ELD system in a vehicle created in the model year 2000 or before is something that the Department of Transportation recognizes. This is why a special exception exists for vehicles created before this year.
Driveaway-Towaway Drivers (Under Some Circumstances): There are special circumstances when a driveaway-towaway driver may be exempt from putting an ELD system in the vehicle. If the vehicle driven is a commodity or if the vehicle being transported is a mobile home or recreational vehicle, then the requirement to have an on-board ELD system is null and void.
Drivers That Use Paper Logs No More Than 8 Days Out of 30 Days: If drivers don't need to use paper logs more than 8 days out of a period of 30 days, then they can also avoid the requirement to put an ELD system into their truck. It is yet another exemption permitted by the Department of Transportation.
These special exemptions are important to know if a company is concerned about its ability to afford an ELD system. Getting out of the potential requirement to purchase ELD systems may be a necessary step for some trucking companies to take.
ELD Requirements
There are certain requirements that apply to all ELD systems to be in compliance with the law. Understanding those requirements makes it easier to select the right ELD system for any fleet of trucks.
Certified and Registered with the FMCSA
The FMCSA must give its seal of approval for an ELD system to be valid for a truck to use. As mentioned above, there are hundreds of approved ELD systems, but it is critically important to note if a particular ELD system is on the list before putting it into a truck.
User Documents Must be in the Vehicle
Special documents that inform the driver about how they are to use the ELD system must be present in the truck at all times. These documents can be helpful to a driver who is uncertain about some aspect of how they are supposed to operate the ELD system. These documents must remain in the vehicle so that a driver can reference them whenever necessary.
Anti-Harassment of Drivers
Drivers may NOT be harassed about the data that is produced by their ELD system. An employer is NOT permitted to retaliate against a driver, dock their pay, or penalize them in any other way based solely on the data produced by their ELD system. Those systems are designed to produce accurate and reliable data, and the driver cannot be punished for what the data shows.
On-Duty, Non-Driving Time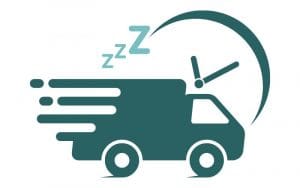 Drivers are responsible for keeping backup documents to prove that they are keeping compliant with the on-duty non-driving times that they must take. It is necessary for drivers to take a certain number of hours off-duty so that they have time to rest and keep themselves as alert as possible while on the road. It is a safety issue that must be addressed, and it is why there are so many regulations regarding the amount of time that a driver must take off before they are on-duty yet again. The ELD regulations state that a driver must keep accurate logs of their on-duty non-driving times.
Maintain Adequate Paper Logs
It is necessary for drivers to maintain an adequate amount of paper logs in case they need to revert back to those logs in the event that their ELD system fails at any time. The driver should keep at least 8 days of paper logs onboard at all times. The ELD system should be repaired as quickly as possible if it is damaged or malfunctioning.
Cost of ELD Systems
The cost of an ELD system can vary from provider to provider. However, there are certain factors that will generally drive the price of the ELD system that one chooses to use. A couple of the factors to keep in mind are:
The Hardware: Part of the cost of the system depends on the quality of the hardware itself. If it is a highly technical system (as it should be), then the pricing may be somewhat higher than the less advanced systems on the market.
Installation: The ease with which one can install their ELD system will have a major impact on the cost of the system overall. The easier it is to install, the more that one will have to pay for it. These systems should be easy for all drivers to put into their trucks, but some have made this a priority in their design while others have not.
Training: Educating employees about how to use a new ELD system takes time, and that time costs money. Therefore, the more complicated the system is to learn, the more expensive it is overall. Therefore, the systems that require the least training are the systems that one ought to consider using for their employees to get the most out of it.
ELD Systems are Here to Stay
There is no doubt that ELD systems are here to stay. They have already proven to be useful for many fleets, and the requirements by the Department of Transportation may become more strict as time goes on. Given this, all truck fleet managers ought to carefully consider the full range of ELD systems on the market before making their choices. They will need to add those systems to their trucks, and it is best to get the systems that are compliant with the law and able to perform on demand.
For further vehicle insights and driver safety, check out Elite EXTRA's top notch, last mile software suite. Get started today!
Sources
https://www.azuga.com/e-logs
https://www.trucking.org/economics-and-industry-data
https://www.fmcsa.dot.gov/hours-service/elds/general-information-about-eld-rule
https://www.businessnewsdaily.com/16099-electronic-logging-device.html
https://www.fmcsa.dot.gov/hours-service/elds/eld-fact-sheet-english-version
https://www.expertmarket.com/fleet-management/eld-exemptions
https://www.fmcsa.dot.gov/hours-service/elds/what-electronic-logging-device-eld-user-documentation-must-be-onboard-drivers