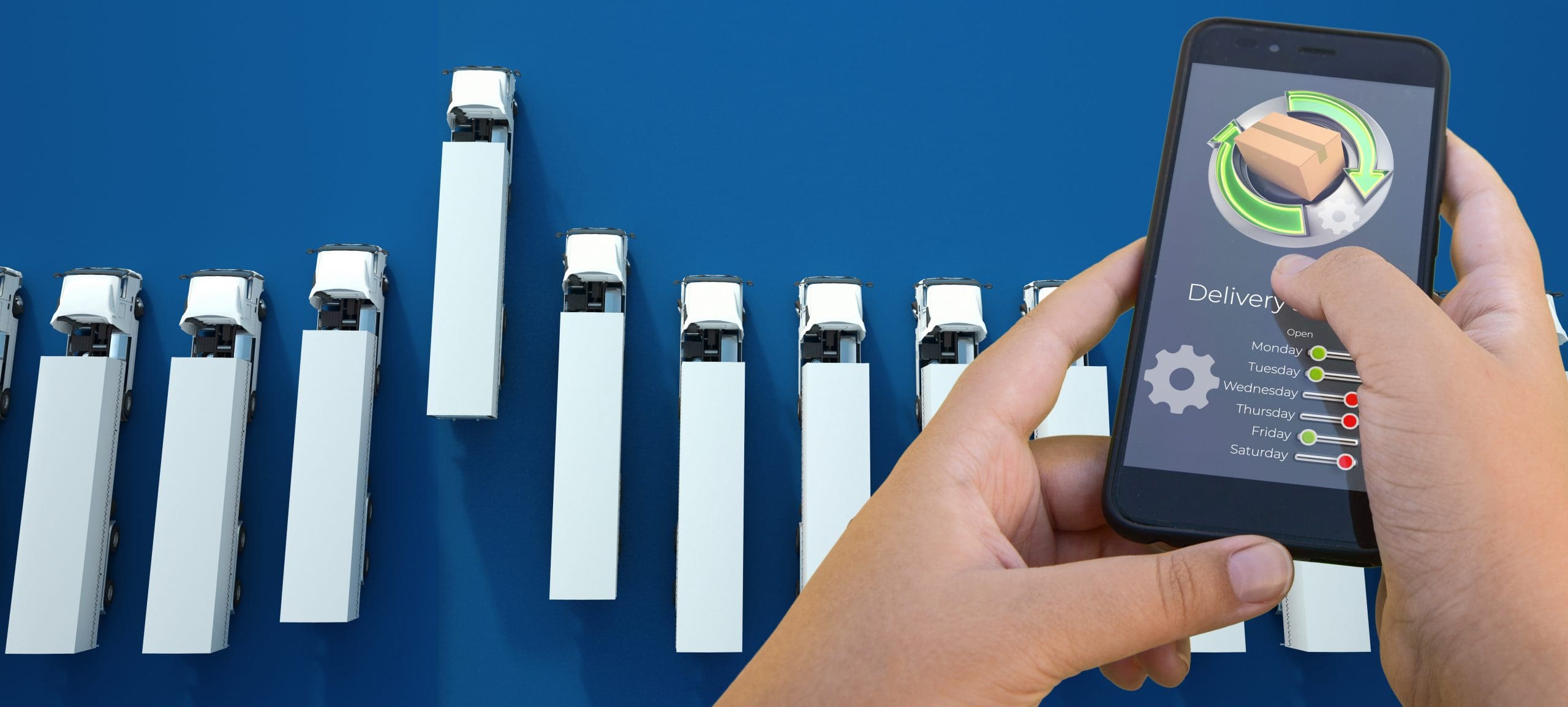 The core of every delivery business is the people who make the deliveries possible: the delivery drivers. Without delivery drivers and their expertise, packages won't be delivered and everyone suffers. Drivers have a difficult job, but dispatch routing software can make their duties easier. Dispatch routing software has several tools and features that benefit drivers and can increase their productivity, keep them safe, and help lessen their liability.
Dispatch routing software helps drivers by choosing the order in which they drop off packages. By entering the packages and locations into the software, it can create a manifest that will optimize the routes in the most efficient way. This saves drivers time because they'll be on the road less and driving fewer miles. For drivers, this might mean fewer late nights and a better work-life balance. Drivers can also deliver more packages in the same amount of time, which is an increase in productivity for the business as a whole.
Dispatch routing software makes it easy for routing managers to dispatch routes to drivers. Drivers can prepare for their routes in advance, and also have better knowledge of how to load their vehicles. For smaller companies that do not have a routing manager or dispatcher, or for drivers who are given more flexibility, drivers can also build their own manifests in little time. With Elite EXTRA, drivers can scan the barcode of a package on their mobile app, and the dispatch routing software will automatically create a manifest on their device with an optimized route for their deliveries.
Driver safety can also be monitored through dispatch routing and telematics software. The application can track the speed of drivers and their driving habits by partnering with telematics solutions. The business can gather a report on each driver's habits, and provide ways to improve their driving skills and habits. This extra information can keep drivers safe while they are out on the road making deliveries.
Drivers will benefit from increased communication that stems from features in a dispatch routing software application. By using a built-in communication platform, drivers can communicate with their managers at their facilities and vice versa. Elite EXTRA has safety features built into this communication software so messages to drivers will be read out loud to deter distracted driving. It is easy for drivers to alert their managers and customers of updated ETAs and any possible delays they may experience. Drivers benefit from being able to quickly alert their managers of delays, so the customers can stay informed.
Dispatch routing software also helps drivers keep track of ETAs for their deliveries and pickups, as well as assist drivers in capturing proof of deliveries. ETAs will be updated as drivers manage their deliveries through the EXTRA Driver app, whether it be due to gas stops, traffic, or otherwise. As drivers mark packages as delivered, the software ensures they complete any necessary tasks to show proof of delivery, such as taking delivery photos or collecting a signature from the recipient. This lessens liability for drivers when a package dropoff is disputed. Drivers can also review additional note information to ensure the package is delivered efficiently and in the correct location.
There are many benefits to dispatch routing software. It is important to research the best solution for your organization, as the features and flexibility of software platforms will vary.