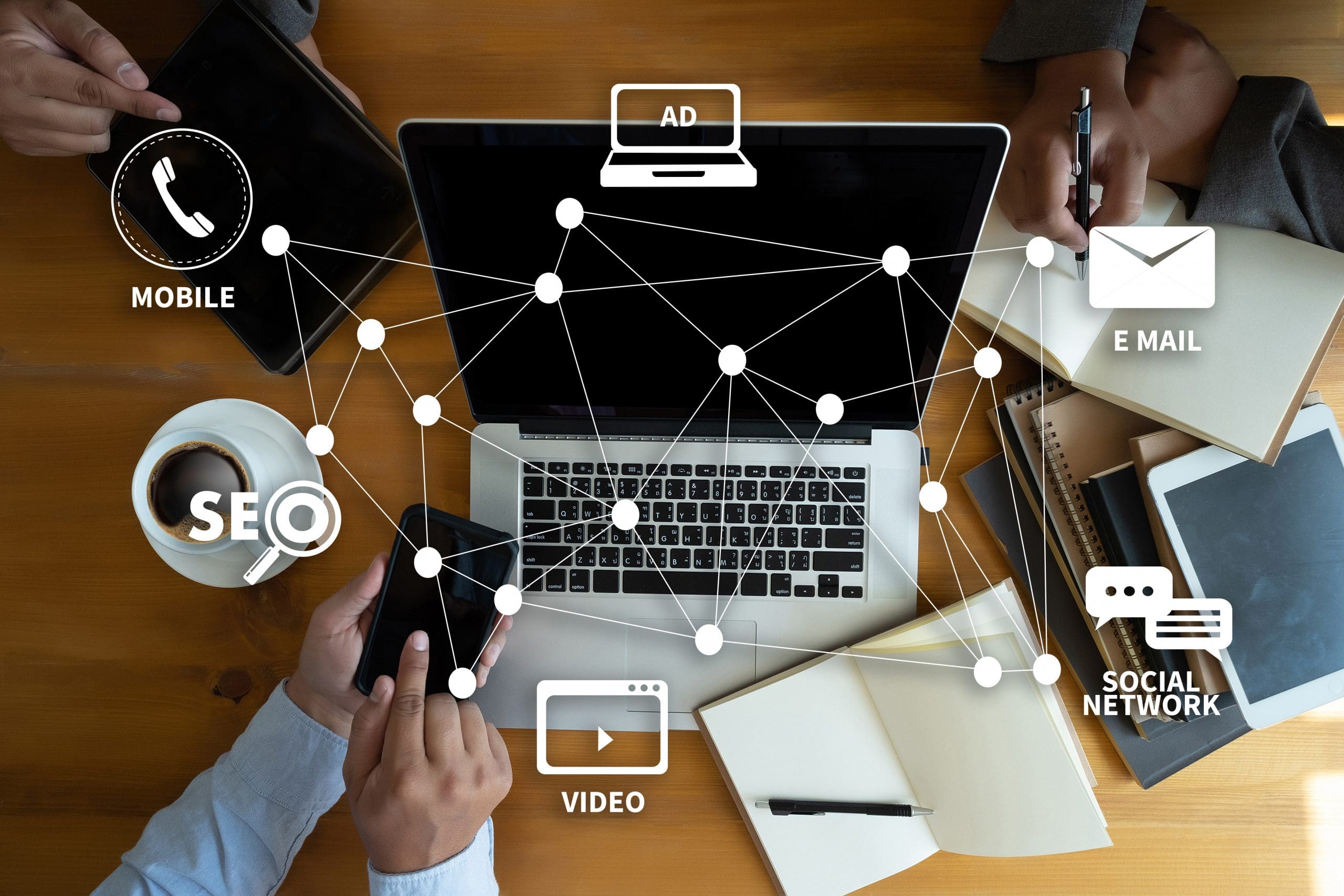 Marketing advisors emphasize identifying your target audience and placing your ads in the places they are likely to frequent to create a digital brand. These days, your logistics target audience is online, communicating with suppliers, other logistics professionals, customers, and fleet regulators. They are doing business, collecting information, planning, managing employees and drivers, and almost anything else in a workday. You know how much time you spend online managing your fleet; realize your existing and potential logistics customers are doing the same thing. The question becomes, how do you present information on your logistics services into their online stream of consciousness?
Your logistics provider, such as Advanced Dispatch keeps metrics on your companies performance, and you have public relations information including photos, testimonials, special offers, and other data you would like to share with your visitor. This is your opportunity to describe your main shipping and delivery value to your customers
Website Best Practices
Your website is the core of your digital message. This is the place you want your customers to come to. Most visitors to websites are looking for information. Freight, dispatch, and logistics companies have information that they can and want to share with visitors. The website has resources to present new information through pop-up windows, links to other sites, and pages with specific information. In addition, your internet provider can place cookies, keep metrics on who visits, how often, what they hover over or click. This information, part of your digital brand, can provide data to characterize who is visiting your website and determine what special information you want to include as part of their experience.
Ideally, visiting your website is your opportunity to interact with your customer/visitor and enhance your branding image. Your website should give you an opportunity to Introduce yourself to new visitors, using photos, recommendations from satisfied customers, information on ratings from online reviews. It can help maintain a dialogue and help build trust with existing freight customers. It can present information to continue the conversation with repeat visitors who may be looking for logistics, freight, dispatch, and special services information. Visitors and their activity can be tracked by your website. You can also invite feedback or questions through your website. Ask your visitor if they have any specific load, dispatching, or product needs you can help with.
Website Content
Creating and updating website content can be a challenge, especially if you are trying to find new information to share with the choir. Fresh material requires a lot of creativity to be effective. Planning and pacing your release of new content is central to your digital branding.
New content can include links to sites containing freight industry topics, quizzes, polls, surveys, news articles, photos, business announcements, even special offers. Topics such as on-time delivery, logistic issues such as warning and notifying of deliveries, and follow-up questionnaires or rating of performance. The key is to be strategic and customer-centered, maintaining an image as a customer-centered, creative, helpful, and professional delivery provider.
You know your freight business and know many topics you can include on your website. This digital branding provides visitors information about such things as what kinds of trucks and equipment you have, how you manage and maintain on-road units. Fuel management for trucks, including mapping prices along your route. Logistic software can help plan fueling stops. Include information about managing your fleet including safety, drivers, and special dispatch products you offer.
Citations
Citations are another form of link building in which you submit pertinent company information to a database. These include sites like Yelp, Foursquare, and other websites that list relevant basic info about your company. Adding keywords on these sights such as fleet, hauling, delivery, on time, logistics and dispatch can help potential customers to your site. Building citations for your business helps increase the accuracy of your NAP (Name, Address, Phone) information on the web, which can help you rank in local searches. Keep your name and what you do foremost in your related content on the web.
Links
While you can provide links to other sites, others can create links to your website. Customers and associates who have given you a good recommendation or testimonial can place a link to your website on theirs. The more links referencing back to your website that you have can make your business more visible on the web.
Conclusion
Creating and maintaining a visible digital presence on the web can be challenging for a delivery or transportation service business. Fundamental to this is maintaining a vigorous and informational website and regularly updating content. There are many kinds of content, information about your company, fleet equipment, business practices, management style recommendations, references. It can also include links, citations, interactive devices such as downloads, quizzes, or surveys. Keeping a fresh online presence can improve branding and keep customers coming to your website and increase business.
Sources:
https://fabrikbrands.com/brand-recognition-or-brand-awareness/
https://www.logisticsmgmt.com/article/top_u.s._logistics_companies_lead_in_brand_recognition_and_value_new_report
https://www.truckinginfo.com/155786/attracting-new-clients-and-drivers-through-branding
https://www.freightwaves.com/news/cashflow-corner/how-branding-helps-win-trucking-contracts
https://yourbusiness.azcentral.com/marketing-ideas-trucking-companies-13633.html
https://www.socreatives.com/our-work/integrated-ad-campaign-trucking-company/
https://medium.muz.li/when-everythings-the-same-it-s-the-brand-that-makes-the-difference-a60e5b40fdf9
https://www.powerreviews.com/blog/brand-promise-examples/
https://fabrikbrands.com/brand-recognition-or-brand-awareness/
https://www.lucidpress.com/blog/25-branding-stats-facts