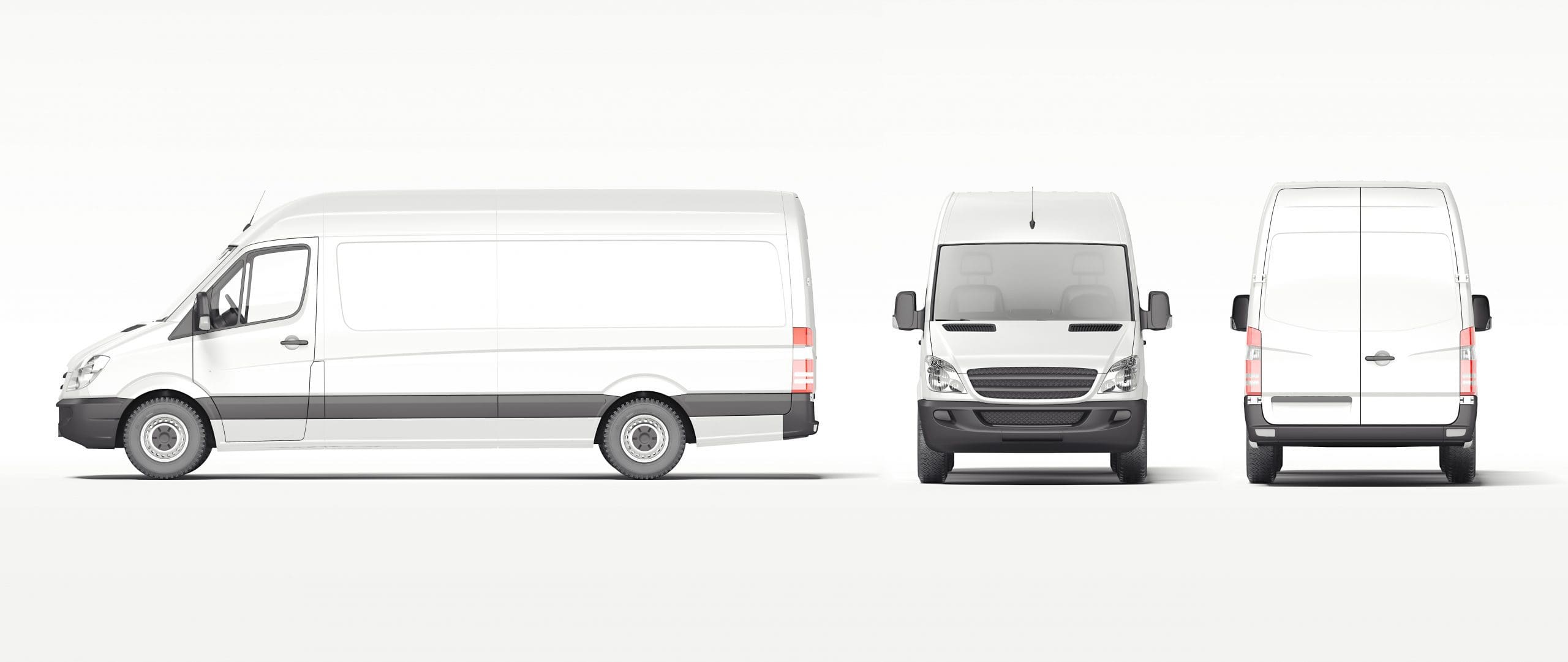 When someone mentions 'I got a delivery yesterday.' What color do you imagine the delivery brand truck to be? Brown, red white, and blue with large lettering, or small lettering, yellow with red lettering, plain white, or just blue? Each one of those colors can immediately bring to mind a specific carrier. If you had a previous experience with the carrier you also had a positive or negative reaction. Every time you see or recall that color truck you elicit that reaction.
That is the power of branding. Delivery branding is essentially how the public views your company. According to the American Marketing Association, branding is the "name, term, design, symbol, or any other feature that identifies one seller's goods or service as distinct from those of other sellers." The previous paragraph mentions two different concepts; brand recognition and brand awareness. The two ideas go by many different names, and they are related but distinct.
Visual Delivery Branding
All businesses advertise, even if it is only through word of mouth or social media. The delivery industry has an advantage in that every vehicle is potentially a mobile billboard. An eye-catching logo on your truck identifies your business and can give an indication of what you do.
However, visual identification is important, but the last thing you want is a comment such as, "Oh, yes. I have seen their trucks, but what do they do?" It is obvious something more is needed. How do you go about the next step?
As an example, fast food restaurants have distinctive, colorful, attention-grabbing signs that can be recognized from a distance, even before you can read the lettering. Recognizing the sign and identifying the restaurant is brand recognition. Brand awareness is the degree of familiarity with the company, such as what products you know they carry and the level of service they provide. Ultimately, it influences how likely you are to use their services.
The same idea is true for your business. The delivery industry has the advantage of moving vehicles with large panels and can become mobile billboards. An eye-catching design on your truck identifies your business and gives an indication of what you do. Well known businesses, such as McDonald's, UPS, USPS, FedEx, DHL, Amazon, and a host of other businesses are so ubiquitous they do not need more than a simple logo to be recognized.
Unfortunately, that is not true for smaller businesses. Visual identification is important, but the last thing you want is a comment such as, "Oh, yes. I have seen their truck, but what do they do?" That is why such freight and delivery enterprises do well to go one step further and add a slogan, tagline, or business mantra to their 'billboard'. Even pictures, such as friendly faces or various products create memorable images. This creates brand awareness, a positive perception of the business. Which increases the likeliness of using your services.
Solution
There is an abundance of advice about advertising and creating images; a simple approach is to create an interaction that is memorable in the customer's mind. Whatever media you use, think of a three-part interaction.
A customer is reminded who you are every time they see one of your trucks on the road, see you in an online search, or see a business card or flyer. Repetition and multiple media types are important here.
Keeping trucks in good repair, clean, and looking good impresses customers with stability. Encouraging drivers to be well dressed, courteous, and reliable is important. Online presence should give a dependable image. Websites should be well designed, easily navigated, and contain good information and reassure the customer of your dependability.
If you leave a current or potential customer with a memorable, good impression, the next time they see you that image will stick with them. Next time they have a delivery challenge, they will consider calling you.
Conclusion
Your brand image and the customer impression of your trucking or delivery business really create a promise to the customer. This list of standards and details may sound imposing to live up to, but it shouldn't be. It's your job, and you know how to do that.
Sources:
https://fabrikbrands.com/brand-recognition-or-brand-awareness/
https://www.truckinginfo.com/155786/attracting-new-clients-and-drivers-through-branding
https://www.freightwaves.com/news/cashflow-corner/how-branding-helps-win-trucking-contracts
https://yourbusiness.azcentral.com/marketing-ideas-trucking-companies-13633.html
https://www.socreatives.com/our-work/integrated-ad-campaign-trucking-company/
https://medium.muz.li/when-everythings-the-same-it-s-the-brand-that-makes-the-difference-a60e5b40fdf9
https://www.powerreviews.com/blog/brand-promise-examples/
https://fabrikbrands.com/brand-recognition-or-brand-awareness/
https://www.lucidpress.com/blog/25-branding-stats-facts