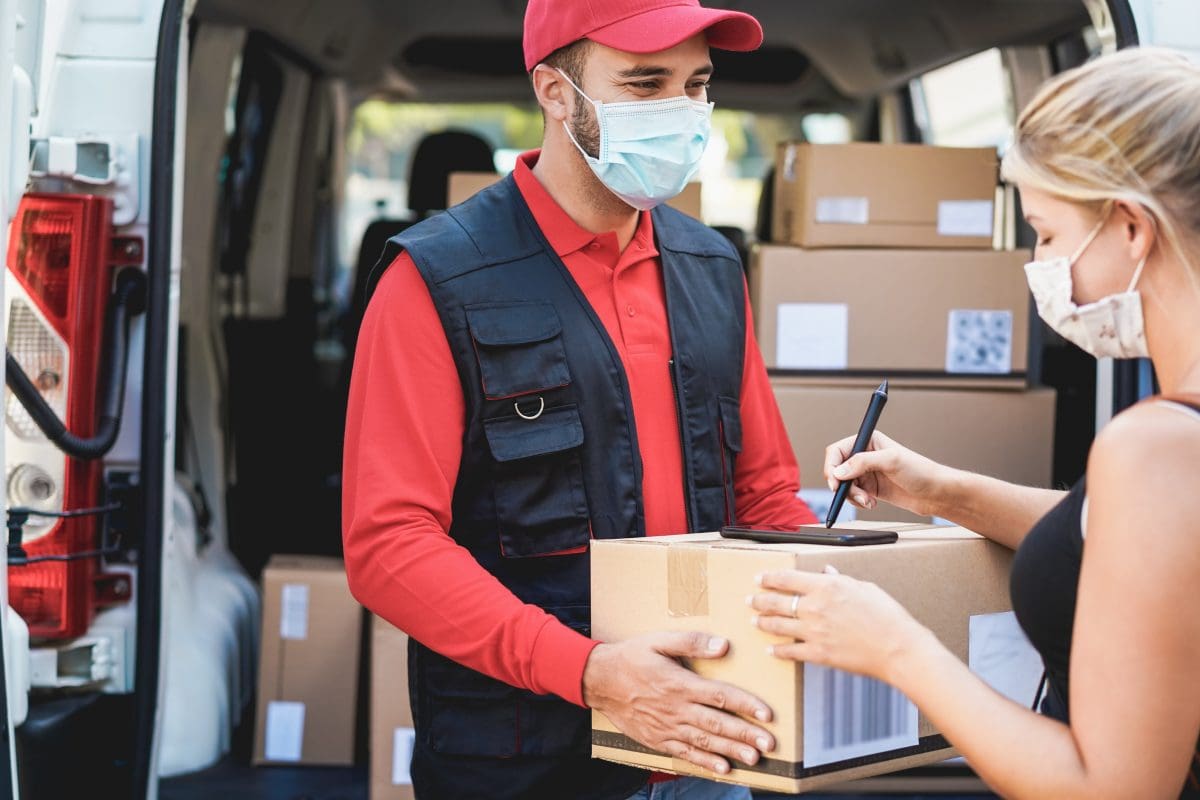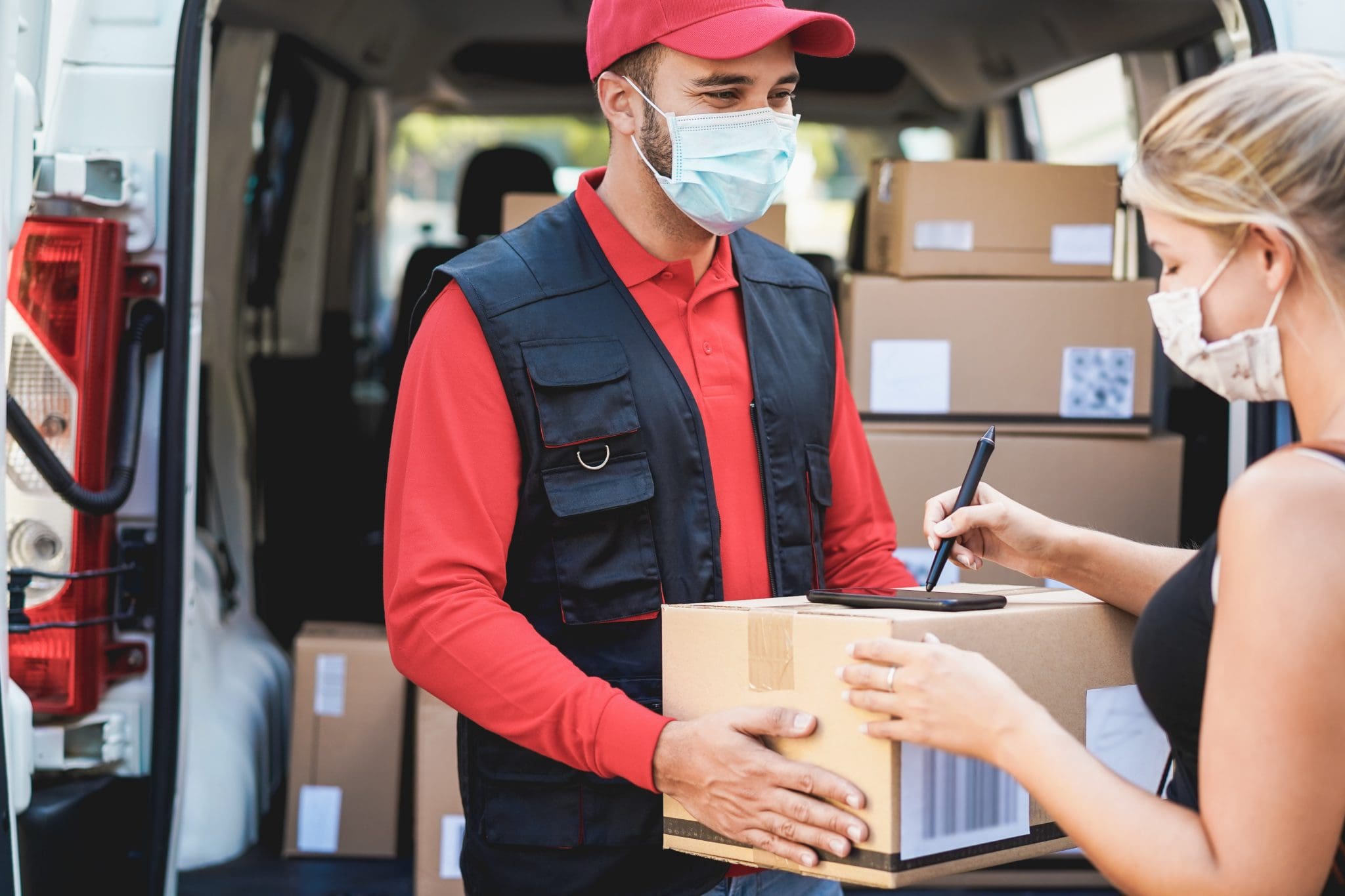 Building customer relationships is the primary step to creating a loyal and strong customer base. Strong customer relationships are a major source of competitive advantage for delivery companies in the courier and delivery services industry.
Due to the high concentration and rivalry that companies experience throughout the industry, namely due to large companies such as FedEx or UPS, securing a share of category requirements or loyalty from consumers is paramount to being successful and gaining a strong foothold in the market the company operates in. This holds true for companies that have a local, regional, and/or national scope of operations.
Cultivating a strong relationship with customers, and continuing the relationship increases the Customer Lifetime Value, or CLV, of that customer. The CLV is a calculated value using the retention rates of customers, and it delivers a total dollar value that a customer is estimated to contribute toward revenue. The lifetime value of a customer can be elevated by increasing the amount they pay or purchase or increasing the retention rate of customers. Building a positive relationship with customers increases both of these values, and in turn, increases the CLV.
Delivery companies can utilize signals of strong customer relationships to help build and attract a customer base. Strong relationships are not a search attribute, meaning that it is not something that has a clear and easy to observe perception. Relationships are both an experience and credence attribute. These attributes require "signals" for their value to be properly portrayed to customers. Word of mouth is a signal, where current customers can share their experience with the business and their satisfaction with customer service. Signals to credence attributes are physical things that indicate a certain value. In this case, the strength and importance of customer relationships are attributes. The signals can be a variety of devices for delivery companies. ETA alerts or a highly trained customer service department, for example, are signals to these attributes. 
The cornerstone of fostering a positive relationship with a customer is transparency in all matters. Curating honest and open conversation and information sharing between a business and its customers is paramount in the relationship, and will allow the relationship to strengthen over time as well as persevere through difficult situations.
Several tools can be used to increase the transparency for customers of a delivery company. First, package location and delivery updates are a positive way to increase transparency and build customer relationships. Package location and delivery updates are updates that are provided to customers when their package(s) reach an intermediate destination or leaves one location to continue on the delivery path. 
In a 2019 study, researchers found that 29% of respondents couldn't say what delivery provider offered the best package tracking features (Business Insider). This highlights a massive opportunity for delivery companies to provide exceptional package tracking features to build a strong customer relationship and translate this relationship into loyal, returning customers. Through these updates, customers will feel more included in the shipping and delivery process and have less anxiety about losing or missing a package. ETA, or estimated time of arrival, alerts are another information sharing device that positively impacts customer relationships. Providing reliable and accurate ETA alerts to customers, both residential and business to business customers, helps build a positive relationship through information sharing. These accurate alerts help customers plan their day accordingly and can be prepared for their delivery to arrive at a pre-announced time. Customers trust companies more when they are provided with reliable information.
Information sharing is doubly important in cases when there is an issue or divergence from the norm or usual workflow. Delayed or lost packages, while extremely unpleasant and unwanted for both parties, inevitably happen. A study found that 66% of online shoppers experienced late delivery or a lost package over one year (Loqate). Transparency by the delivery company is important in this situation because there will be some unpleasant conversations that must happen. The strain on the customer relationship can be minimized if the delivery company takes the initiative to notify the customer of the mishap, and look to correct the issue. Customers will appreciate the effort of the delivery company to reach out and notify them of delays. This proactive measure can not only maintain the customer relationship, but may also strengthen the relationship through the hardship.